What's there when we get there?
Oh, dear, where to begin..?
TheEye's mouth was watering when an informed friend urged her to go to the state of Orissa, a centre, she said, where you will find exceptional craftsmanship. In fact, entire villages with family workshops of true artisans producing unique, high-quality work – ceramics, glass, textiles, jewellery. 'Unmissable, for someone like you' she stressed and an easy trip to the craft epicentre to end them all – a small town called Bargarh, a comfortable car journey with scenic villages along the roadside.
Well, how could TheEye resist?
Full of anticipation TheEye, her husband (maybe less full of anticipation) and regular travelling companions, R and T, flew to Bhubaneshwar, the capital of Orissa, and checked into an Oberoi hotel, recently downgraded, we discovered too late, to their low-grade Trident group. Orissa had suffered its fair share of catastrophes recently – earthquakes and floods – but things were now fine (apparently).
The hotel was definitely not fine. The first thing to hit us was a strong, musty odour combined with a pungent smell of mothballs, which we identified as coming from the threadbare, somewhat grubby carpets. Cleaning was clearly not the hotel's priority. My friend T, who always travels with scented candles, had a major challenge. The delicate fragrance of gardenia and rose were no match for the powerful pong of mildew, and she threw what can only be described as a self-indulgent panic attack, threatening to sleep on the floor under a table in the dining room. I cautioned her against this, mentioning she would find herself sharing her  'bed' with the hotel's waiters, to say nothing of the odd rodent also sleeping under the tables. That settled the matter.
So far, not so good, and the trip hadn't even started.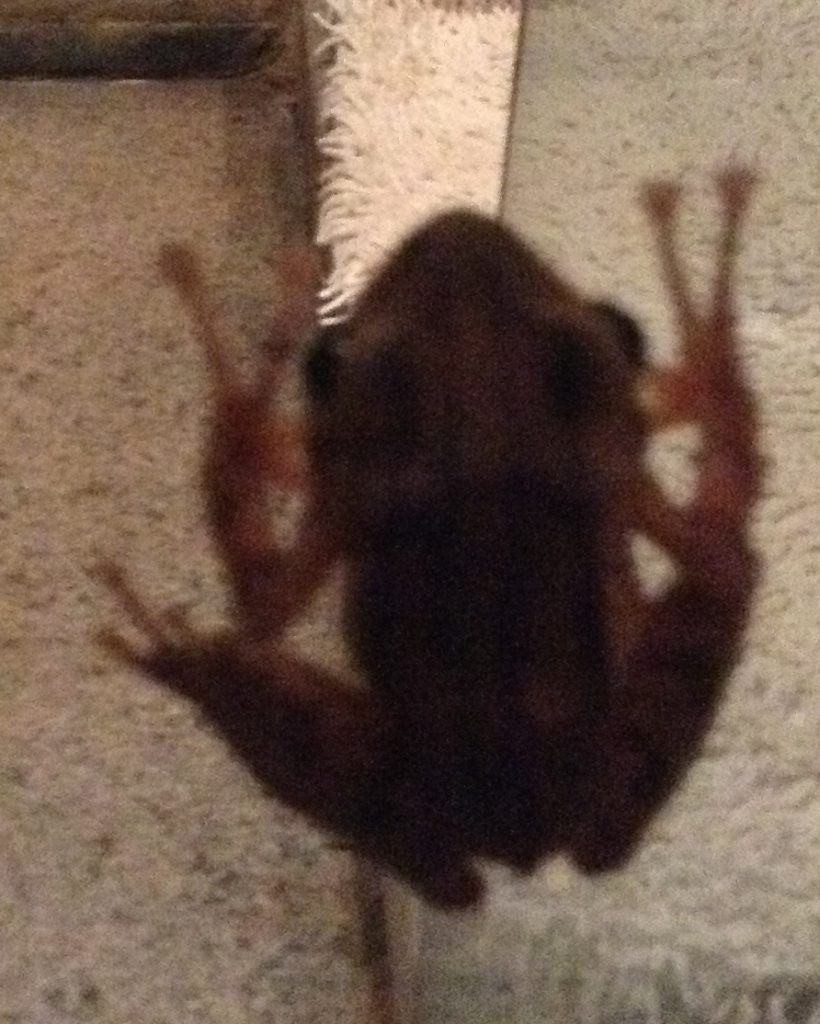 I had 'words' with the manager. It was more like a therapy session. Poor fellow poured out his heart saying he agreed it was a bad situation, apologising for the state of the hotel, but 'senior management' had no interest and were happy for it to work its way down the slippery slope to the bottom. By the end of the 'interview', TheEye was full of remorse.
Next morning for our long drive to Bargarh, we raided the rather dismal breakfast buffet, consisting of tinned cheese, a few well past their prime bananas and a couple of rock hard white rolls, to supplement our own fast reducing supply of nuts and chocolate.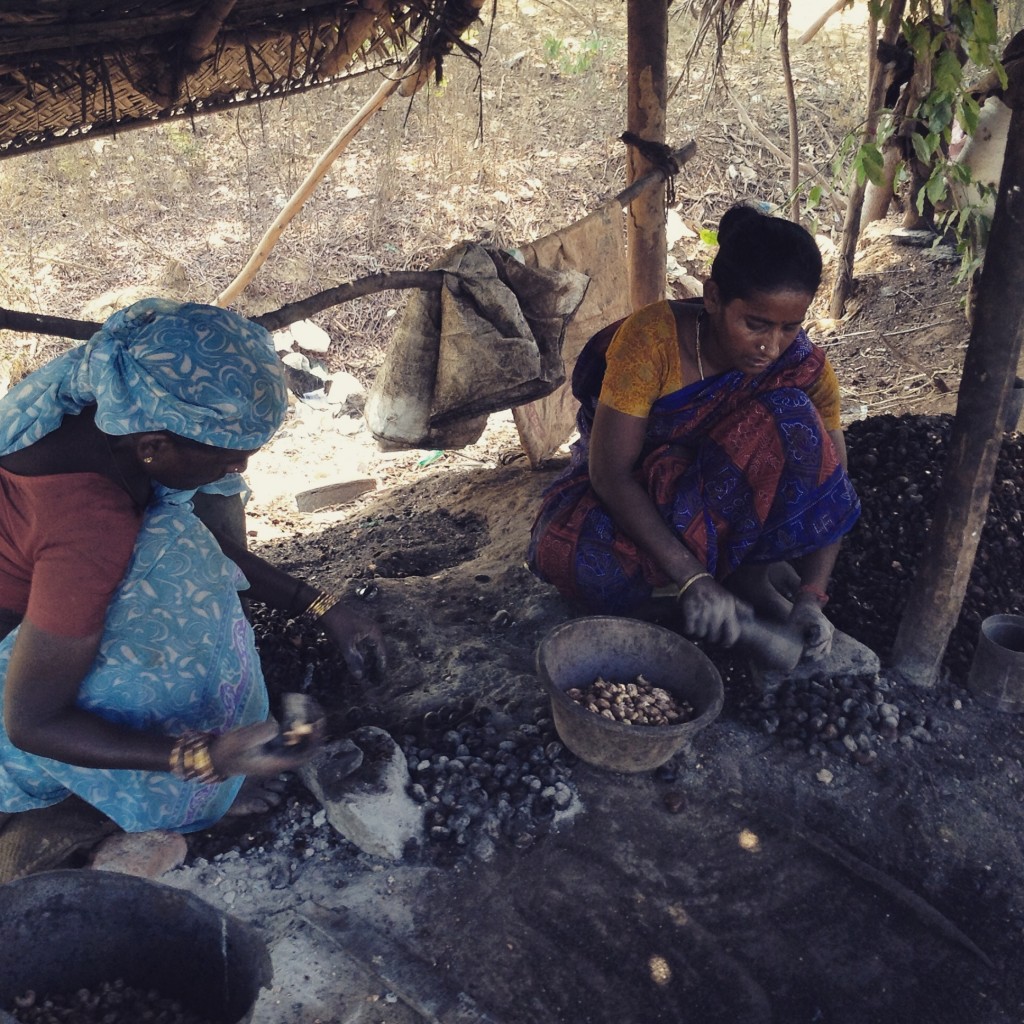 We crammed into the minibus, a tight squeeze with four passengers, bags and driver, and off we went.
After an hour or so, we became aware that we hadn't passed even one village or even a stand. We tried asking our driver but the answer wasn't helpful. The famous 'craft villages', it turned out, weren't actually on the road itself, but all about 20 miles off the road on different side turnings and the journey which we had been told was between 6 and 8 hours would probably be more like 10 (or more if we visited more than a couple of villages!). Our collective hearts sank. 'What' we asked each other woefully 'will be there when we're there?'
On and on we travelled along the busy highway, huge trucks rumbling past at high speed.
As for lunch? It was clear there was nowhere to stop, but as petrol was getting low, we pulled in at a large lorry driver's 'halt' to stretch our legs, have a break and share our tinned cheese.
We were something of a novelty turn for the Indian truck drivers. The highlight of our stop was the sight of a young boy, maybe 8 years old, chasing a traumatised chicken with a knife resembling a machete. The chicken was running, but the boy ran faster. Our mouths were agog. Finally, there was a throttling squawking cry and seconds later the boy returned triumphantly holding the chicken by its neck, waving the knife dripping with blood. The lorry drivers were salivating and had prepared a makeshift grill in anticipation. In no time, the boy had 'prepared' the chicken removing skin and feathers together in a single deft manoeuvre and transformed it into their barbecue lunch. You don't get much fresher or free-range. We were cordially invited to share but declined. Converting to vegetarianism seemed very attractive.
Back in the car, it was full steam ahead to Bargarh. A more uncomfortable journey I can't remember. We finally arrived, hardly able to move, our limbs aching with exhaustion, TheEye's head pounding. Bargarh (Bugger was more accurate) was dirty, with what looked like open drains running through the streets. Weavers, ceramicists, jewellers? They must have been hiding. We decided to start our search the next day.
Our hotel was not 5 Star – probably Minus Zero. 'Basic' would have been a compliment. Our bedroom was certainly a 'room with a view' –  overlooking the main Bombay to Calcutta highway on one side and a railway depot on the other. Horrible is the only word to describe it and one of our group, after tossing and turning and scratching and itching all night, was bitten by bed bugs. The name will not be disclosed.
What did we discover? There were several small workshops – Was the work good?  Yes. Was the quality and standard of craftsmanship high? Yes. And highly skilled? Very. Was it worth a ten-hour journey and another back…NO NO NO.
TheEye doesn't often quote royalty, let alone dead royals, but King George V, when told he would have to go to Bognor (Regis), to recuperate from an illness, famously exploded: 'Bugger Bogner'. 'Bugger Bargarh' was our version.
The return trip was even more hair raising. We had a burst tyre and no means of calling for help (no mobile phones). But the most terrifying aspect was our driver who was chewing betel leaf which somewhat seemed to have a soporific effect on him. Every few moments his eyes would drowsily droop and close and every now and again he would spit crimson coloured saliva dyed from the leaf out of the window. Our friend R. had the non-enviable task of sitting in the front seat next to him and was constantly prodding, shaking and talking to keep him awake. Miraculously, we didn't have a serious accident. It was a terrifying experience. And no means of getting out and finding a taxi to drive us back to Big B.
We arrived back in the capital heaving sighs of relief praising both The Almighty but with particular gratitude to R, our hero of the day. There was only time to see the two main temples in Bhubaneshwar before our flight back to Bombay – (there are 7oo to choose from) – Lingaraj, the largest of the Temple complexes, and the beautiful white marble Iskcon Temple. Catch 22. We weren't allowed inside. Only Hindus allowed in (and apparently only Hindus that look like Hindu).
Welcome to India!
For those who want sanitised Western-style India, where the ice in your drinks is guaranteed to be made with purified water and you can get such essentials as oat milk cappuccinos, TheEye would advise them to skip Orissa.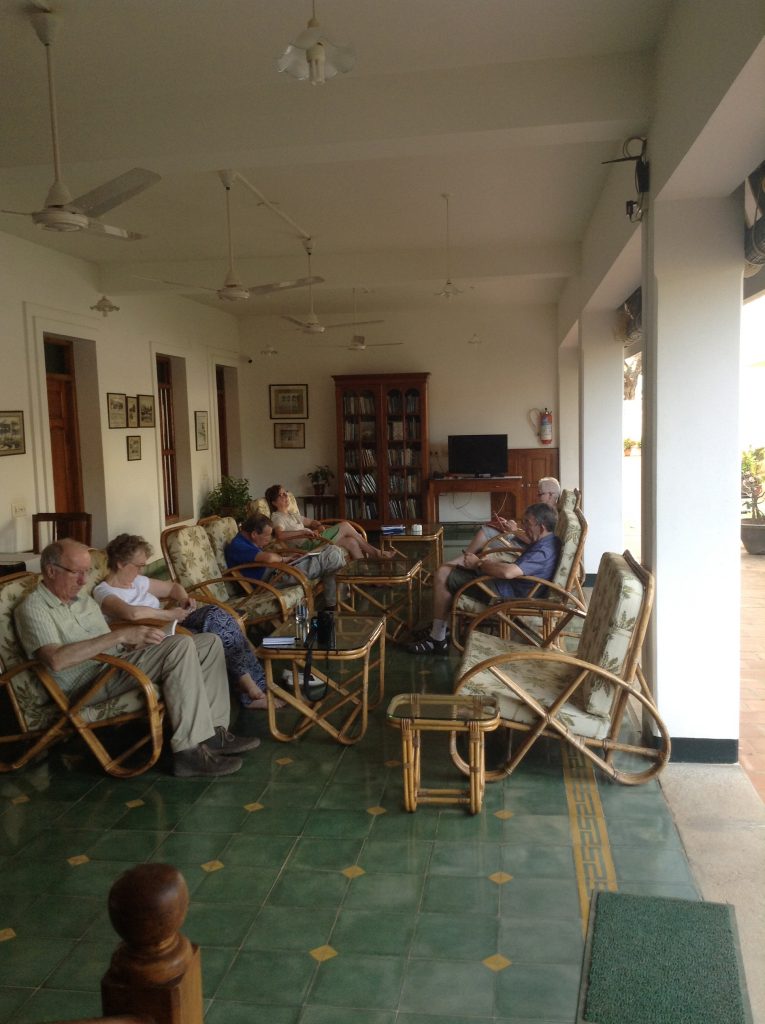 Some happy travellers, but they should probably skip Orissa
And this really brings TheEye's fast track trip around India to a conclusion. But for her, it's all part of the puzzle of India and trying to understand this wonderfully complicated continent, where nothing is straight forward.