Are you ready? Japan awaits
You are fortunate TheEye is making it so easy for you to get around the world and hopes you are all set for your whirlwind trip to Japan, where we will soon be touching down and enjoying some time in Tokyo.
TheEye can't make up her mind –  India or Japan – which is her favourite? It's a tough one. Where does she want most to return to when that unimaginable day returns when we can travel again? The real question is, how many airlines will survive? And who in this environmentally conscious 'new world' will want to fly.
Who knows? We are stepping into unchartered  territories.
Traditionally, insomniacs count sheep to fall asleep. One person I know goes on fantasy clothes shopping sprees, some think about their favourite food or re-invent recipes, but TheEye dreams of countries and places she loves but may never visit again.
In the early '70s, both India and Japan were fiendishly difficult to navigate for different reasons. India meant coming to terms with the squalor and poverty and Japan for…well…its alien culture. On her first visit, TheEye often felt like E.T. landing from a different planet.
No one uttered a word of English and, as our Japanese was non-existent,  it made communicating even in hotels impossible. There was an abundance of good intention  – smiling, giggling and bowing, but that wasn't much help when we needed directions and it was in the days before Google could help. Arriving at a train station with all the signs and notices in Japanese and trying to buy a ticket or find the correct platform was challenging.
However, TheEye isn't one to dwell on the past and she has returned to Japan four times. After our Magic Carpet touches down in Tokyo, we check into our hotel and hit the ground running. Thankfully, no jet lag with the M.C. and orientating ourselves walking around the streets of Tokyo is a pleasure.
IN JAPAN RULES ARE RULES
All cars are electric, which means there is no smog, fog or pollution. Breathing properly in a city, who would have thought it? Crossing the road is very organised and rigid.  And the Japanese obey rules. No jaywalking. You wait for the light to turn green before even touching your toe off the curb.
Smoking is prohibited, but special areas are designated for smokers. They look like animals in a cage.
No eating is permitted on the subway, another rule which means the carriages are clean – and you are spared the hideous spectacle of people gorging McDonald's dribbling tomato ketchup on their chins, or leaving their smelly debris on the seat when they get off. Travelling at any hour of the night or day is completely safe.
Tokyo divides itself into different areas with their own identities. Ginza for the smart, well-heeled. Shibuya for the trendy youth scene.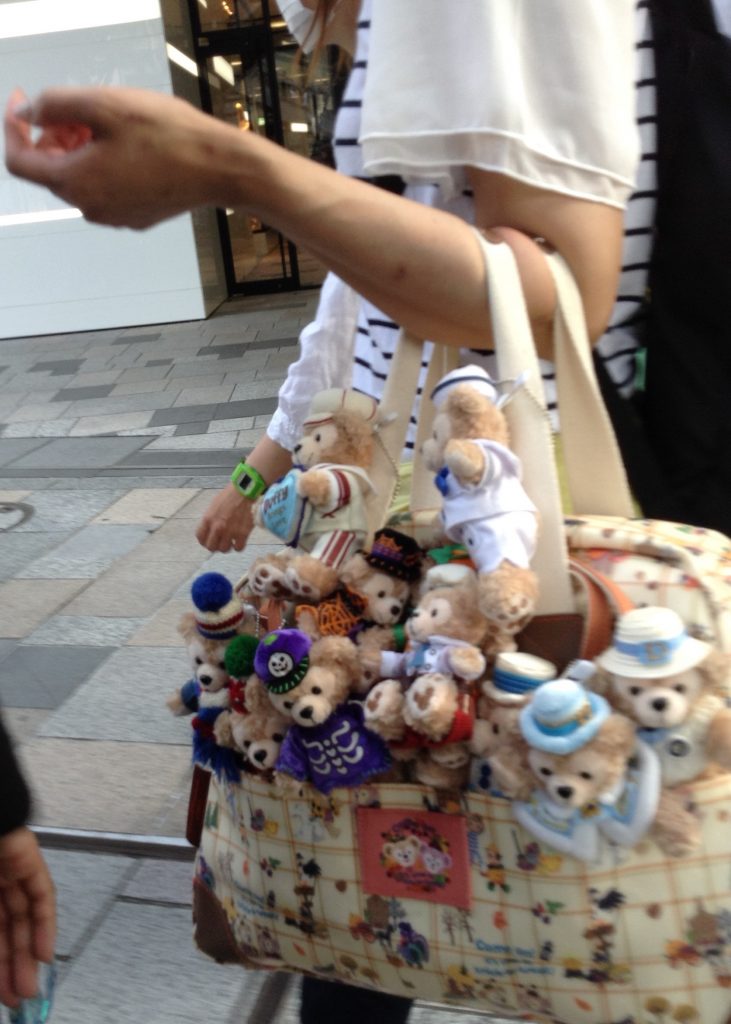 Since time is short (remember, we have a bullet train to catch), TheEye will be running in many directions but please make sure you go to the toilet. No, she isn't kidding.  They are something of a cult in Japan and TheEye never knew which button to push to get water sprayed up her bum or to make the toilet seat warmer. You can spend a long time wandering around bath and loo showrooms if that's your idea of fun.
PAPER
TheEye loves paper which is what Japan and India have in common. TheEye comes back laden from both countries. Japanese papers are so beautiful (and expensive) you want to treasure them, not use them. Wrapping is an art form in Japan, whether it's a card or a pencil or a cake.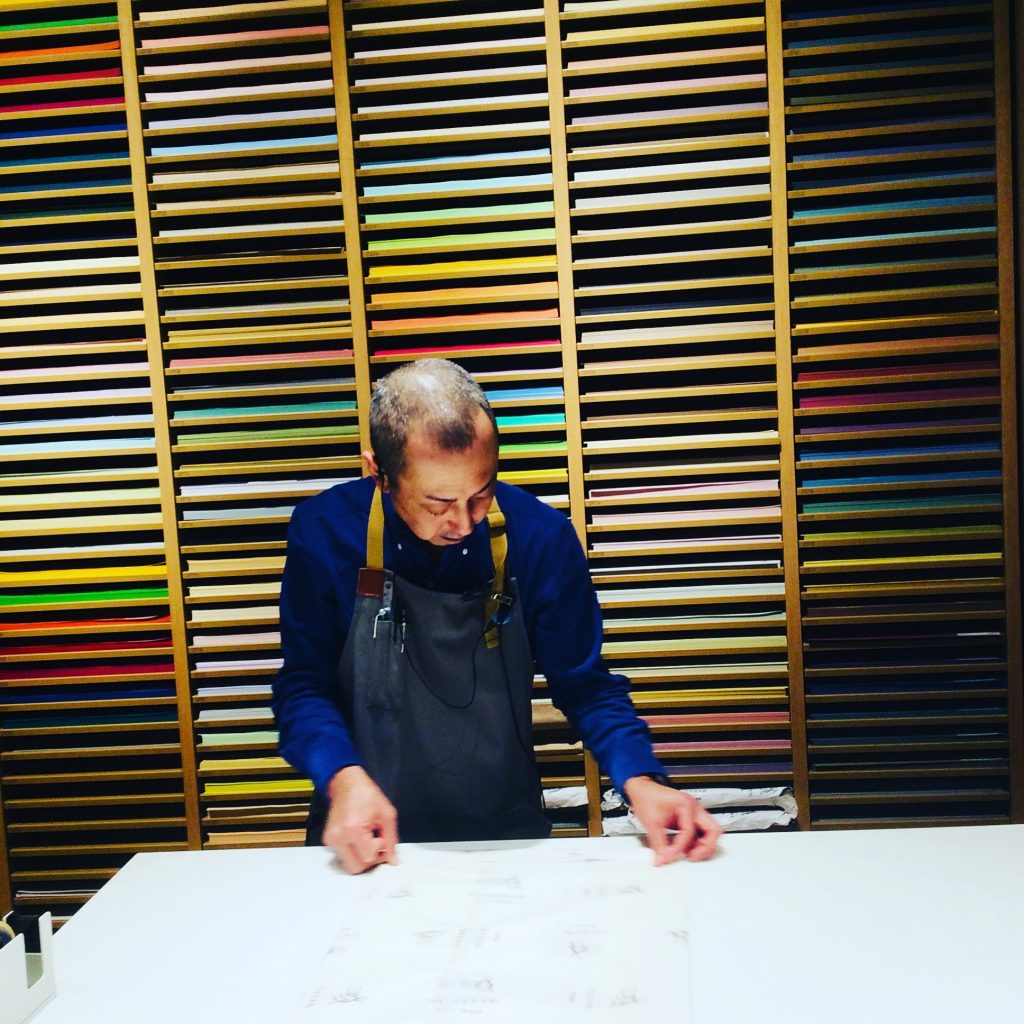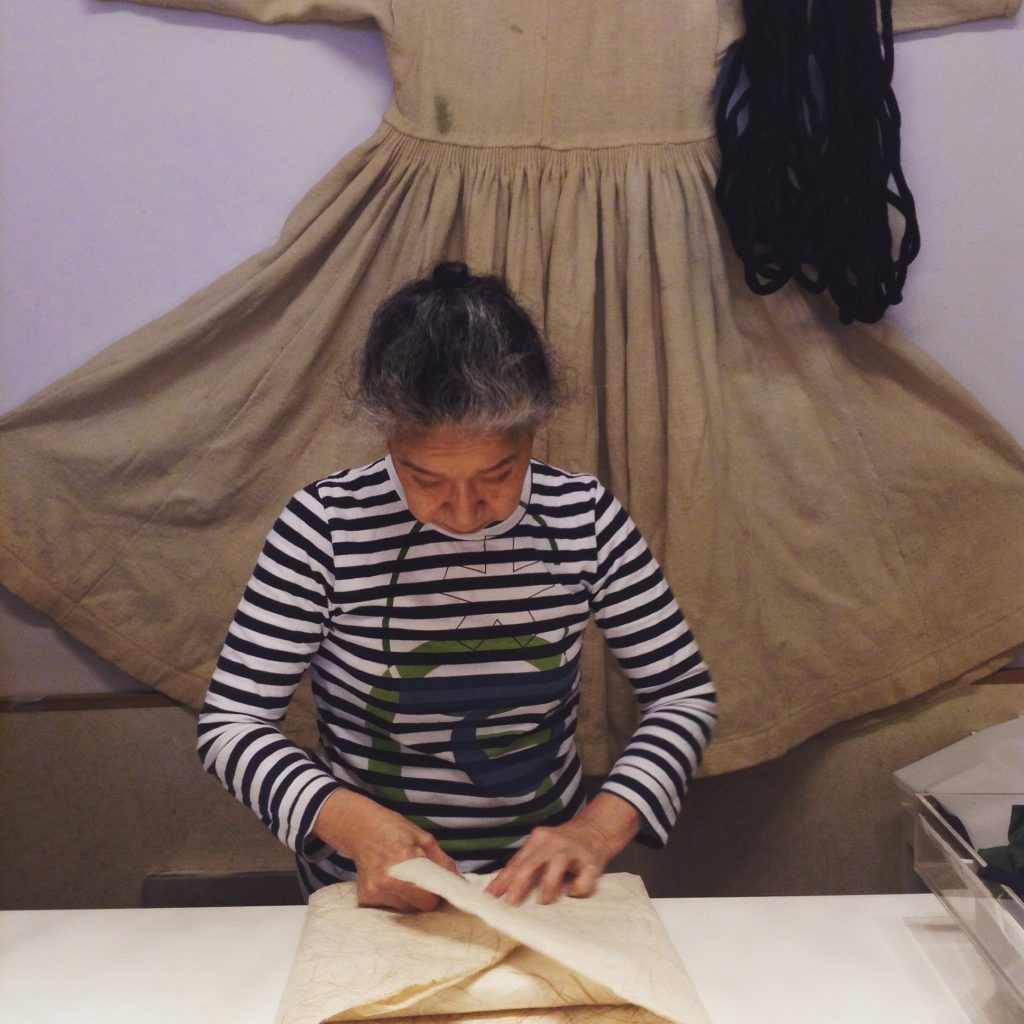 Wrapping in Japan is an art form
FOOD GLORIOUS FOOD (real and fake)
Food in Japan is sublime and you get what you pay for.
There are hole in the wall joints serving delicious freshly made tempura, sushi and sashimi, and more homely fare. Even in subway stations, there are food arcades. We manage to fit in a few delicious meals even though time is short. We are in Japan – how can you not?
TheEye was told that to be a top-flight sushi chef involves rigorous training for seven years. Longer than it takes to qualify as a doctor.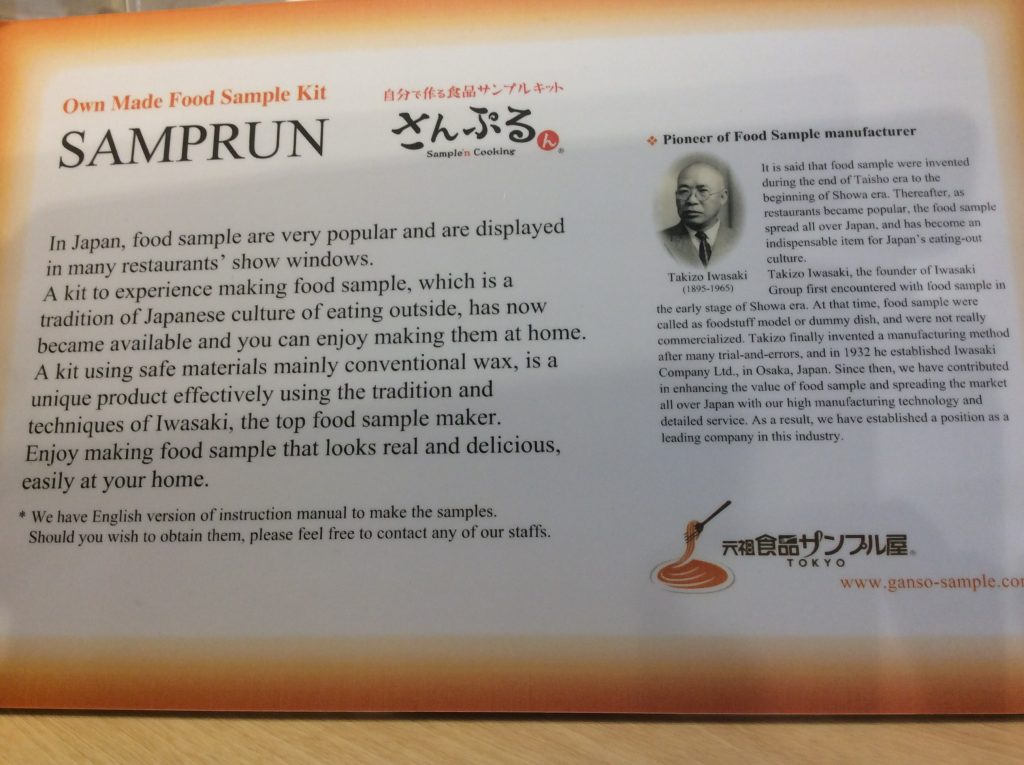 Plastic Food is used by restaurants to tempt customers inside. We have fun going down a long street full of small idiosyncratic shops but sadly we won't have time to do a plastic food making course. Always good to leave something for another time.
MUSEUMS
Time is running out and we have barely drawn breath, but fortunately, we can visit the Nezu Museum conveniently situated in Aoyama where all the top designer shops are located. You have to make up your minds speedily on your purchases at Prada or Miyake or one of the smaller brands favoured by TheEye, 45 RM or Arts & Science.
The museum has a glorious garden which is well worth seeing and maybe you will be allowed to sit and rest your weary feet before the long drive to the Odawara Observatory, an extraordinary place, jutting out over the sea and the vision of photographer and artist Hiroshi Sugimoto. We must be on time as it's hard to get a booking and we are very fortunate. The time slot allowed is not long and very rigid. So absolutely no time for more shopping. Drop the Prada bag and run.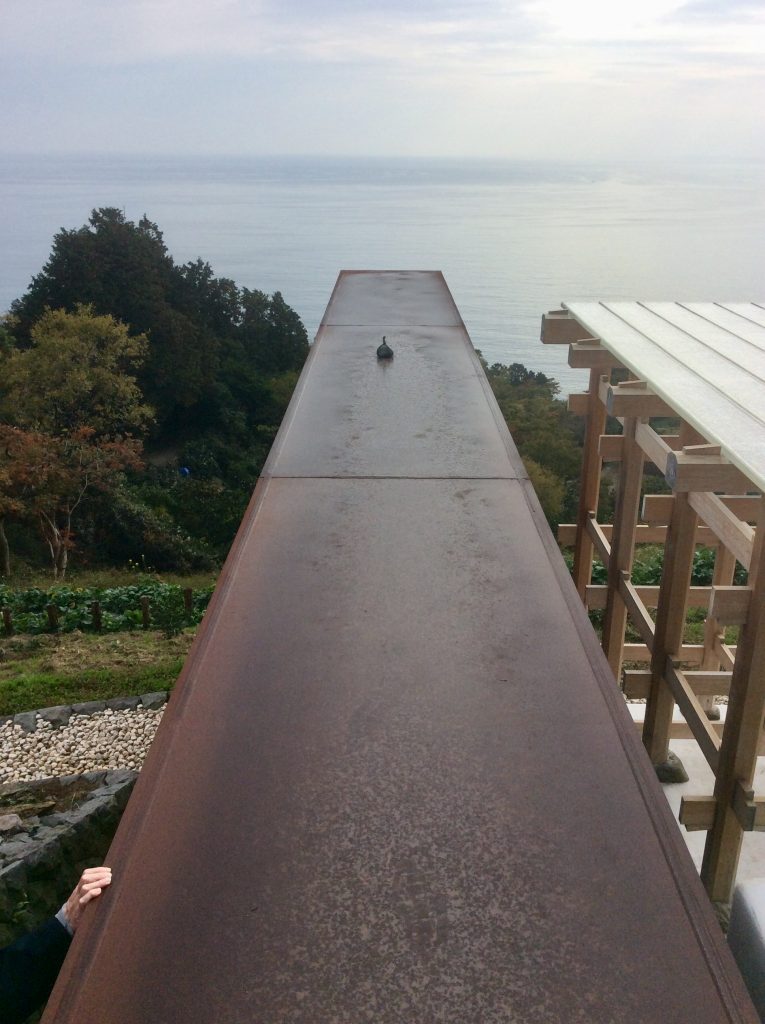 Sadly this is our last night and what better way to enjoy it than a visit to the MAGIC BAR.
Up a couple of flights in a nondescript office building, it's a tiny bar seating a maximum of 16 people — so be prepared to squash up. With the music of ABBA blasting your eardrums, you will be in magic heaven. Sensational tricks which will leave you mystified. Great fun in preparation for tomorrow's trip by Bullet Train (of course), to Kyoto and beyond.