KYOTO – JAPAN'S JEWEL IN THE CROWN
Well, here we are in Kyoto after a wonderfully comfortable journey in the bullet train. Not only does it leave on the dot and arrive on the dot, but it's spotless. Especially the toilets and, since first coming to Japan, TheEye has become somewhat obsessed with all things that flush.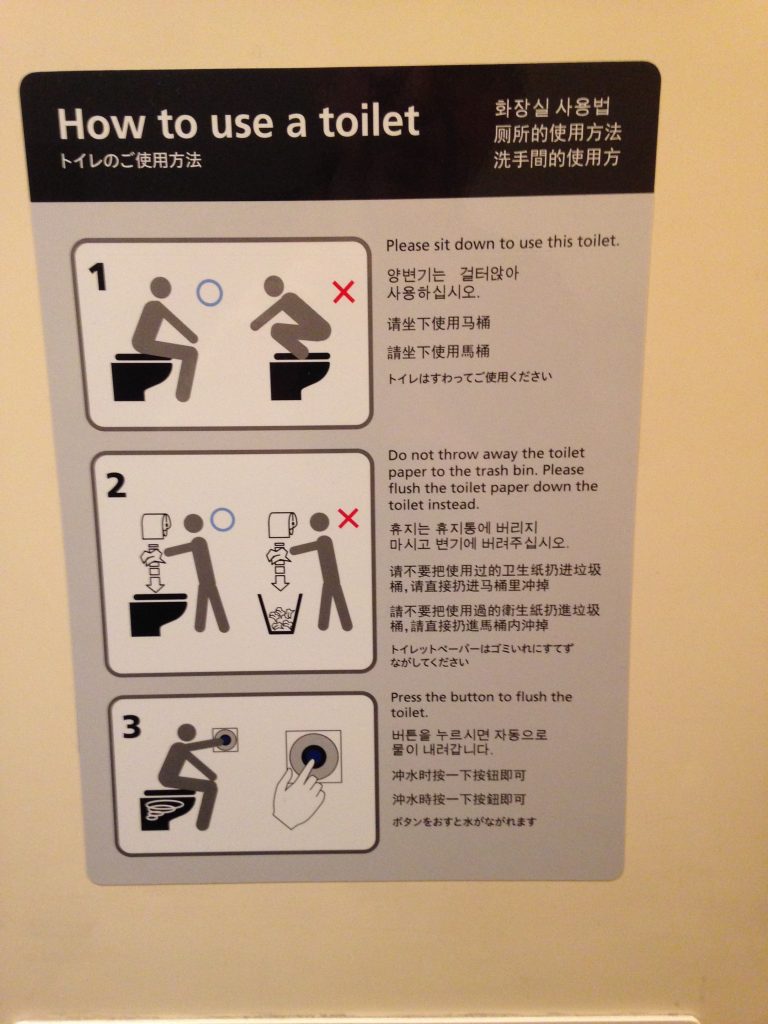 We bought our Bento boxes at the station in Tokyo –  a time-consuming process, my fellow travellers had to be urged to get a move on. Should they have the veggie selection or the seafood, or maybe something completely different?  I mean get a life, we have a train to catch.
The highlight was seeing Mount Fuji in the mist as the train shelter skeltered past. A case of blink and you will miss it. Be sure not to blink.
Kyoto is extraordinary  – the gardens and the narrow lanes of Gion give it an air of mystery and of time standing still, although the discreet tea houses where Geisha girls once entertained their male customers no longer exist as they did, there are still discreet bars and hostesses wearing traditional dress. The area is now full of tourists.
We might have stayed at one of the Ryokan's which Kyoto is so famous for, but not everyone in our group liked the idea of sleeping on a tatami mat on a hard floor or having to crouch in a tiny wooden box to bathe. Nor was the idea of being served meals in their room by watchful ladies shuffling round in kimonos checking they eat everything up. You have to be prepared for bowls of slimy, gelatinous substances with all the appeal of frogspawn. Once, years ago, TheEye thought it would be a fun, novel idea to have dinner in the guest house of a monastery she had read about, serving vegetarian food, miles on the outskirts of Kyoto. We managed with difficulty to get there. Getting back wasn't so straightforward – and the food – oh dear. It was a hot summer 's night and the door of our dining room was open. We were sitting shoeless and cross-legged on the floor. TheEye's feet were devoured by mosquitos and course after disgusting course was served by trainee monks eager for our approval. Disgusting is too great a compliment to describe it and it was considered discourteous to leave anything. Chucking it out of the open door was the only way out. The plant pots were well nourished.
Remember – in order to visit either of the two most popular sites in Kyoto, the Katsura Villa, and the Saihoji Moss Garden you need to apply months ahead of your planned trip (the hotel concierge will do this if you call in advance), prepay and receive a scheduled time. TheEye sorted it out had the necessary permits to enter.
The moss gardens have 120 varieties of moss – it's an almost spiritual experience. The dappled light shining on the moss makes it appear like a tapestry.
However, there is a big  'Catch 22′. Before you are permitted to see the moss garden you are expected to sit cross-legged on a scratchy tatami mat listening to monks chanting whilst writing your wishes for the future. This laborious mind-bogglingly dull procedure takes over half an hour. As if anyone will read it? TheEye suggests you tell the head monk in advance that sadly due to severe arthritis/hip replacement/knee replacement (you think of your own excuse) sitting cross-legged for over half an hour would be too painful to endure, and therefore can you 'sadly' be excused and allowed to walk around the garden and forfeit the ceremony. As our group appear to all be incapacitated, TheEye managed to get everyone let off!!  You could say 'naughty but nice' to have the gardens to ourselves.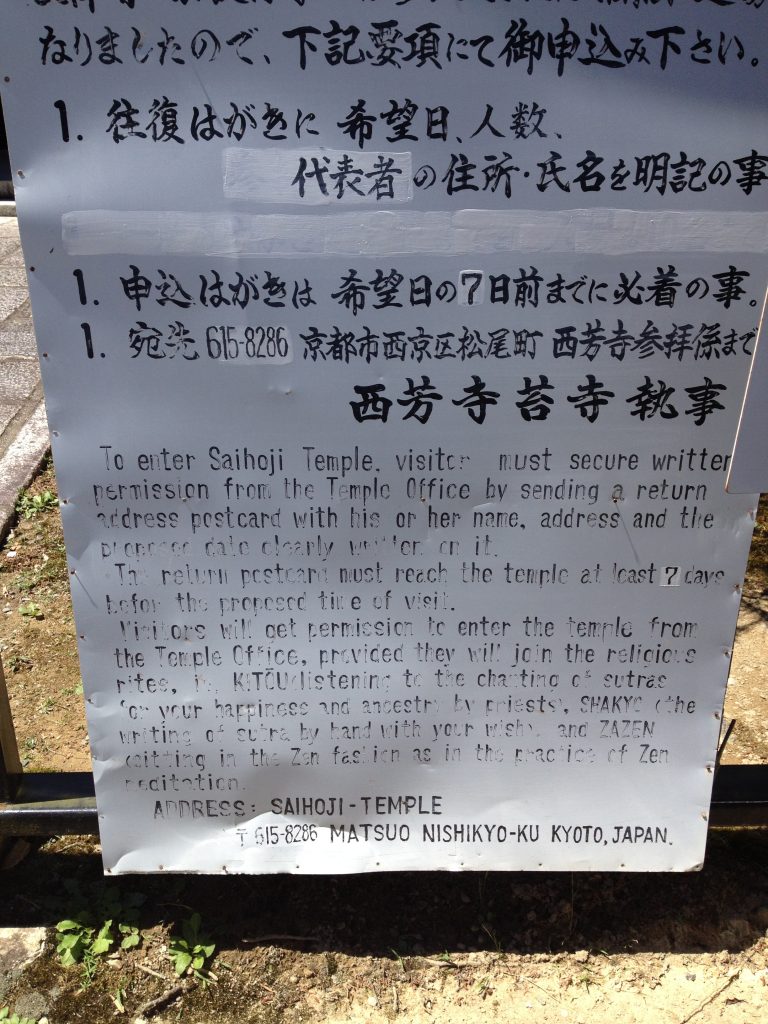 In order to have time for any of Kyoto's other memorable experiences we have to rush, and the first stop will be the incredible food market, where much of the produce is fiendishly unfamiliar.  Butcher's stands specialising in rather gruesome entrails (Japanese love to eat feet, gizzards and tails), varieties of dried, cured fish, salted pickled vegetables and sweets and pastries made from bean curd to mention just a few.
Some of the grilled barbecued meat and fish, look and smell delicious and the market is packed with shoppers who seem to shop daily to make sure their food is super fresh. I urge you to try the roasted chestnuts which are big and flavourful. We eat as we wander to save time as it will soon be necessary to head to the station for our journey to Naoshima, the art island.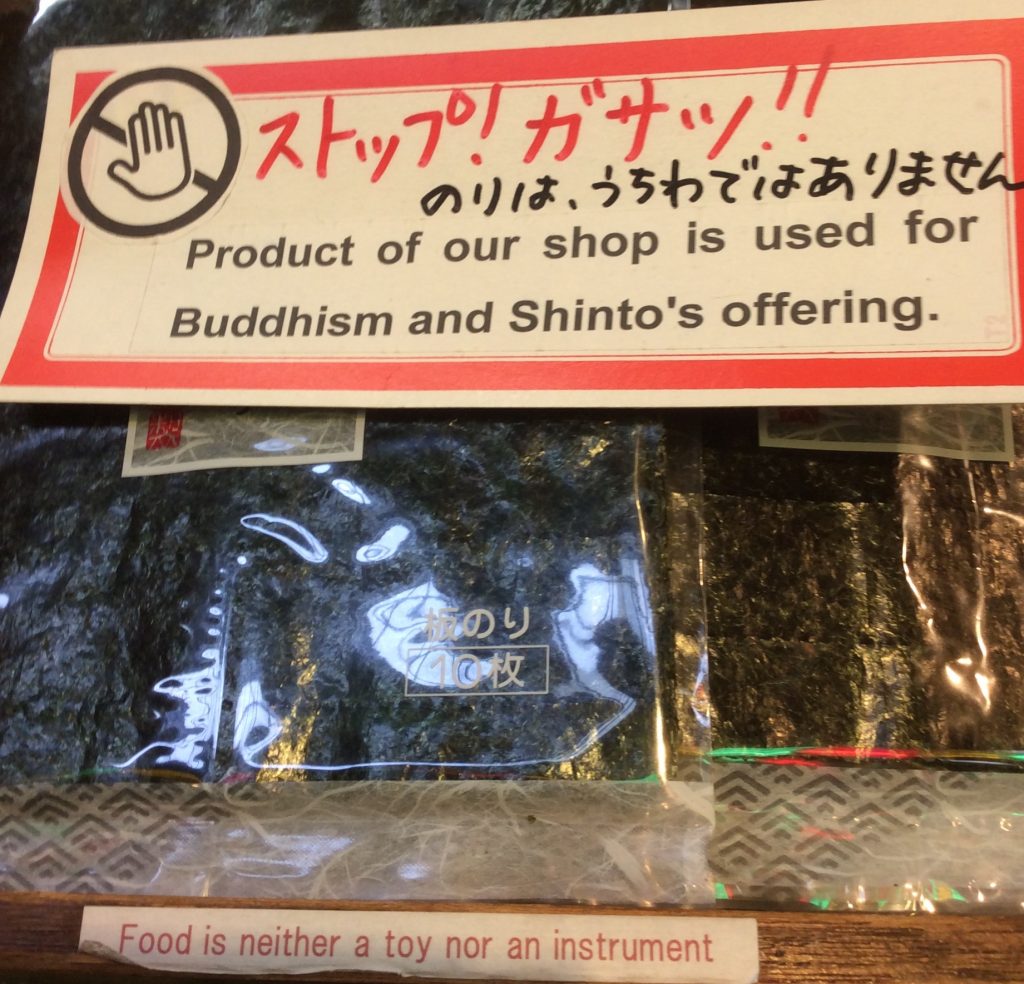 Kyoto is without doubt 'unique', a word I have been using too frequently of late. But in this case, it's accurate. A historic city, which is lively and modern, gardens that blow your mind away with their beauty, as well as a shopper's paradise. Say no more.
Although we are leaving, we all can't wait to return – too much to take in on one 'flying carpet' visit