THE EYE has always been fascinated by the topic of imitation whether it be artworks or designer bags.
She was therefore intrigued to read that Dulwich Picture Gallery is having an exhibition opening February 10th.
MADE IN CHINA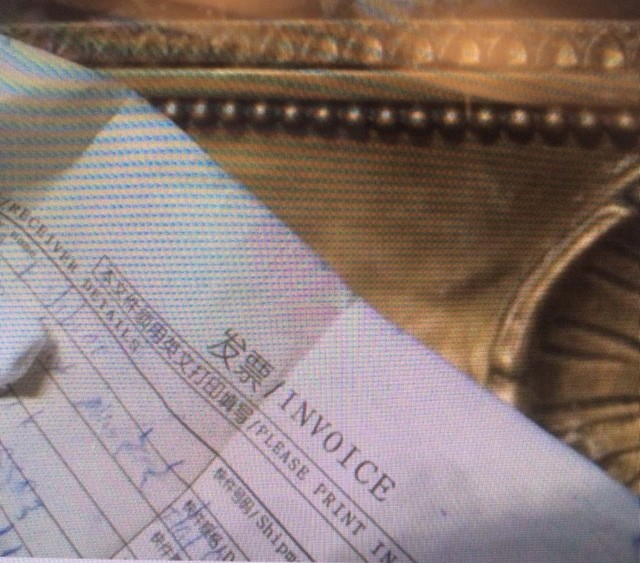 A £120 replica of a priceless painting, commissioned online from a Chinese studio which churns out masterpieces from any period and style, will be hung in the genuine frame alongside the gallery's collection of dazzling old master paintings. The public and art experts will then be invited to spot the fake.
 Dulwich, the world's oldest purpose built public gallery, with works by Rembrandt, Rubens, Tiepolo, Murillo and Poussin isn't going to spoil the fun and by giving away hints about the real 'McCoy'. Artist /co-curator, Doug Fishbone says it's not just a' Hey, spot the fake' stunt –   although he hopes the gift shop will sell T-shirts bearing the confession, 'I failed to spot the replica'. The intention is to raise serious issue of how we value, view and appreciate art.
DESIGNED NOT MADE IN CHINA
An exhibition in 2012 at Sotheby's curated by THE EYE.
Work by graduates of CAFA (Central Academy of Fine Arts) design department in Beijing.
The purpose – to help China transform from Made in China to designed and created in China.
SELECTION OF CAFA GRADUATES' WORK 2012
At the RCA graduation show in 2013 I met Zhenhan.
His project IMITATION, IMITATION was concerned with the transforming process from imitation to creativity.
China has many highly creative, original designers who all suffer from the bad reputation of the copying and 'knock off' industry.
SOME OF CHINA'S PROUD 'TOP FAKERS' WITH THEIR HANDIWORK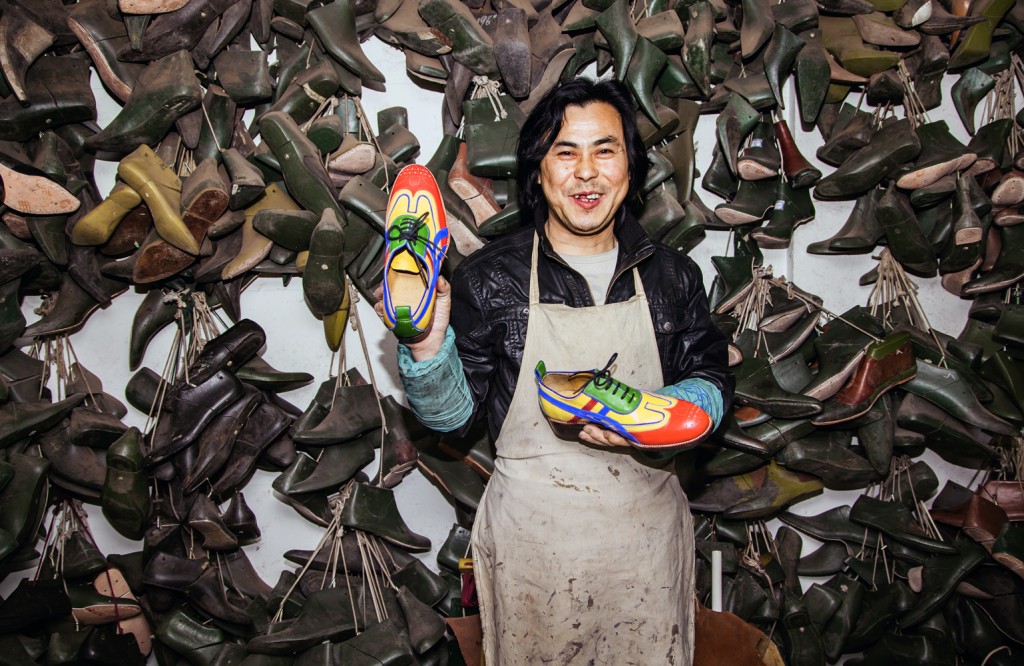 WE ARE ALL FAKES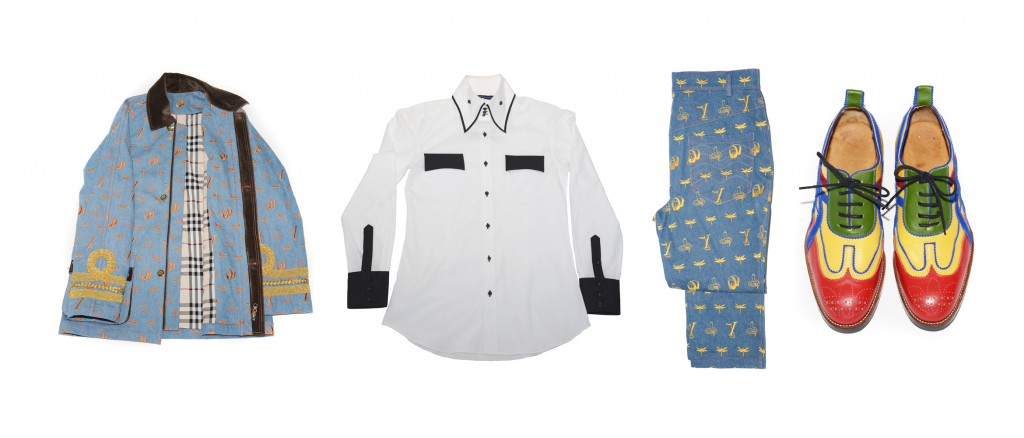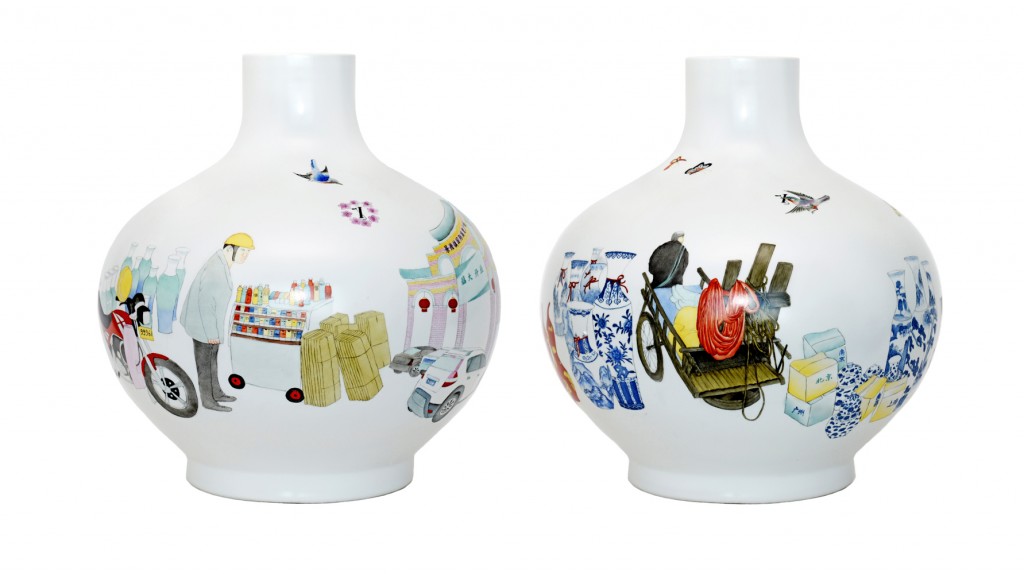 This is what Zhenhan wrote,  'I heard the news about man-made artificial eggs sold as genuine eggs. My attention moved beyond moral judgement.Behind the veneer was an exceptionally complicated but familiar system that mixes a combination of education, culture and economics. I am part of this system and decided to immerse myself in the understanding of imitation and the handcrafted industry.
THE EYE was impressed by Zhenhan's ideas and also his beautiful work.  Designed by him, made by top 'imitators' in China who had never before made anything original. 
As an artist and also a consumer, he created a situation where craftsmen and artisans working in manual workshops and assembly lines are commissioned with special orders that require them to subconsciously put their skills and memories into the production process. Zhenhan invited a painter who had been re-producing Van Gogh's oil paintings for more than ten years to imitate Van Gogh's 'Bedroom' but draw his own bedroom instead.
The painter's 'bedroom' is like his own self portrait even though he doesn't appear in the painting, every object tells his story.
The same methods applied to other industries, like porcelain and clothing.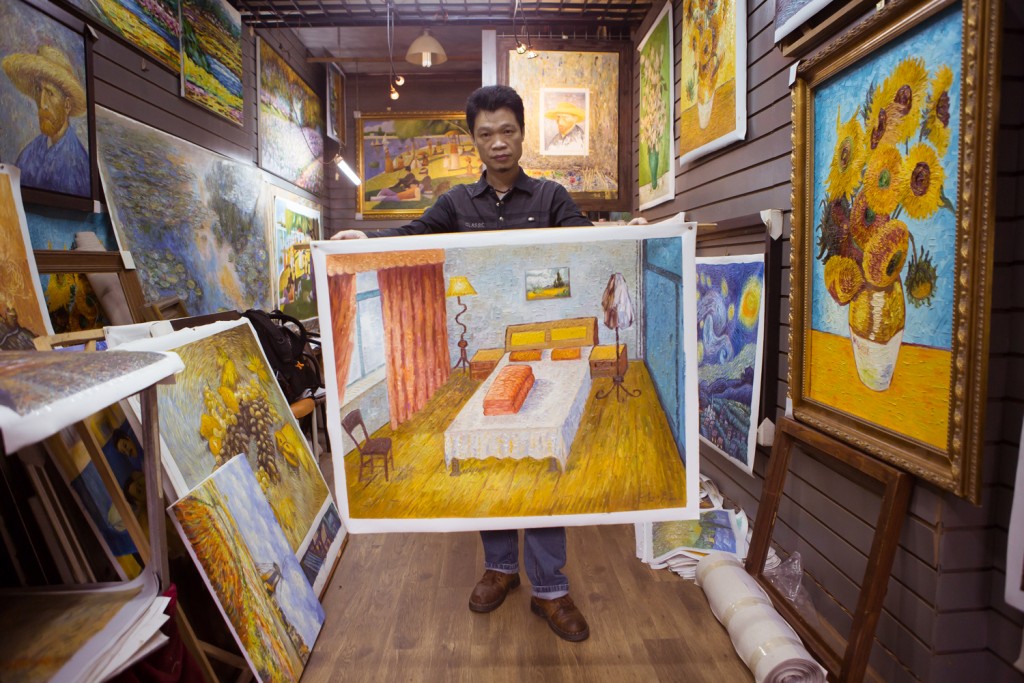 Through his eyes, a living archive and statement of Chinese imitation culture has emerged.
Back to the young designers at CAFA – their work is original, creative and they fight to distance themselves from being part of the copying industry.
Those I worked with were formidably talented and delighted for the opportunity to have people in the West see their work and make their own judgements.