RUSSIA 
MOSCOW
Russia in January? was the response of disbelief ("clearly the woman is mad"?)  when THE EYE mentioned  that's where she was heading.
DOWNSIDE
For the record – YES it's cold and can be bitter (but then so was Boston and parts of the northern U.K.)
That's it.
The only downside.
UPSIDES – MANY
Museums are empty, no queuing, no crowds.
It's like having  a private view where ever you go.
Moscow looked magical in the snow with golden domes sprinkled with an icing sugar topping.
Very beautiful and surprising. 
Many fine churches with ornate frescoes.
Hotels give you better rates (and better service).
All in all, it's cold for sure, but worth it.
Pack your thermals.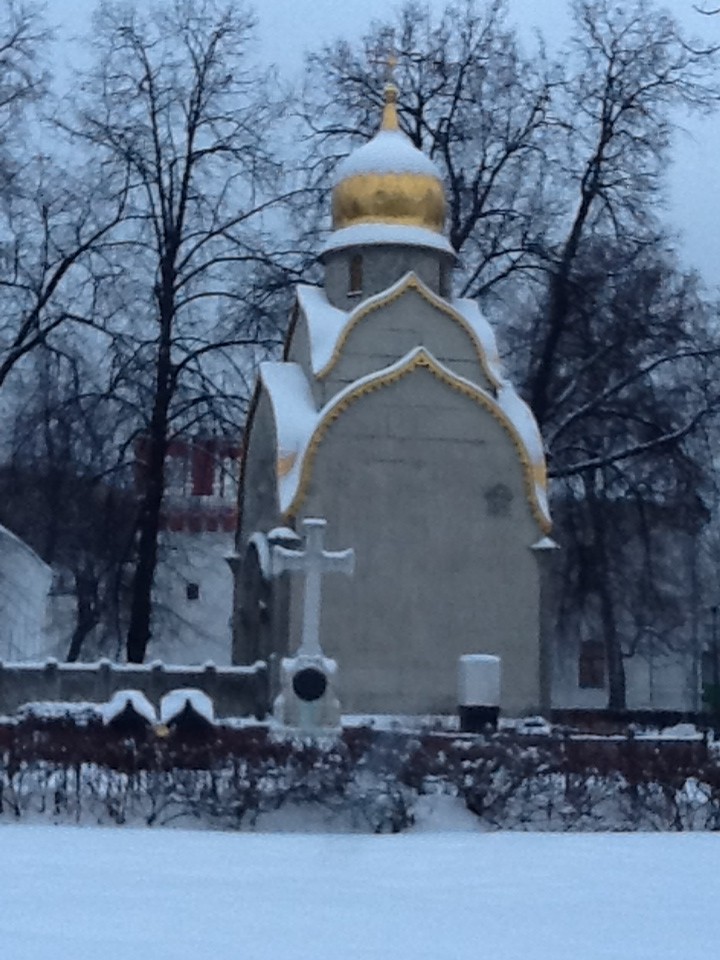 Moscow gets a bad press – THEEYE anticipated  a bleak city, 'twinned with say Birmingham' and dreadful traffic.
It has dreadful traffic, BUT, also the most amazing ornately decorated metro stations and a super efficient and safe service.
PILOSHAD REVOLUTZI METRO STATION 1938
THEEYE had her mouth permanently in gape position (not attractive).
A metro station….? More a gallery of fine arts.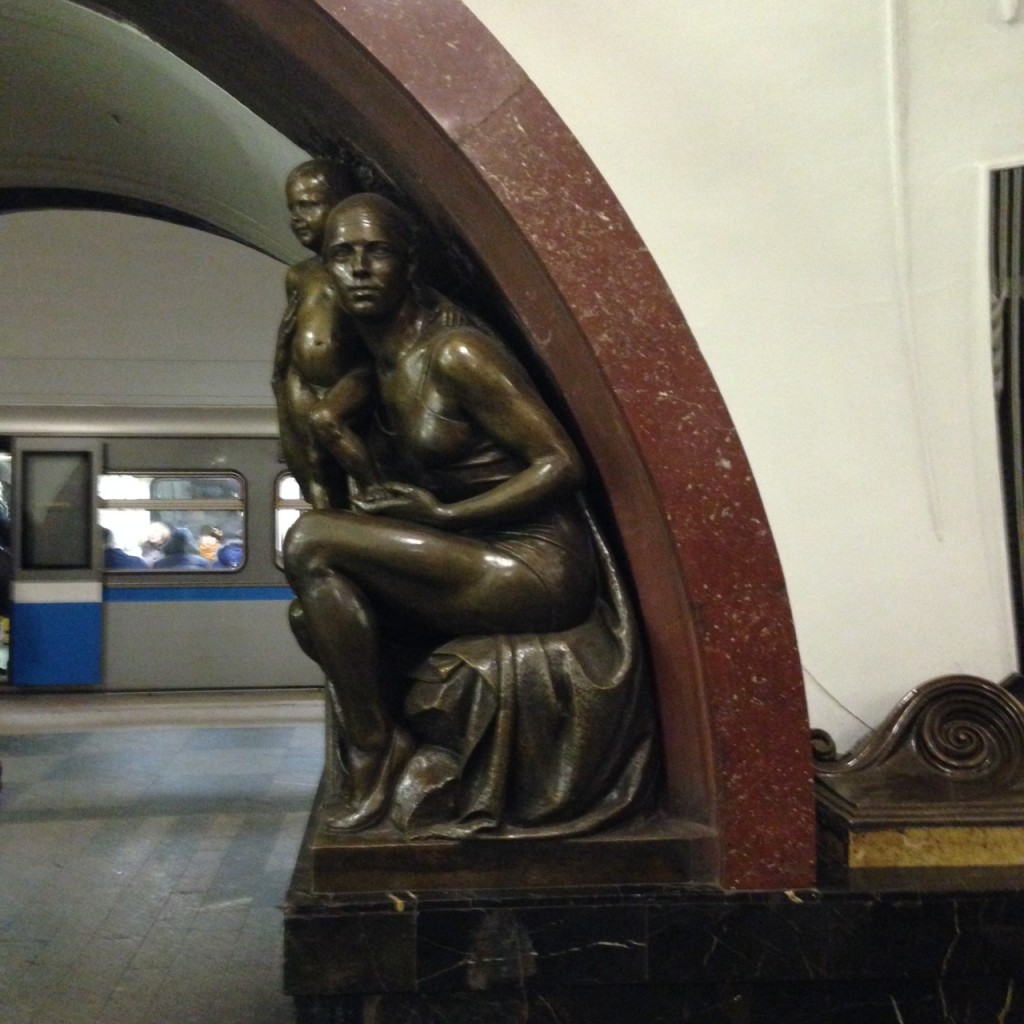 Gilded ornate ceilings and wonderful bronze busts worthy of Henry Moore.
Built under Stalin's rule in 1938 to honour Russia's 'heroes'.
KOMSOMOLSKAYA METRO STATION 1952
Built in 'Decorative Stalin Baroque"  style in 1952.
The architect, Alexey Shuchusev also designed Lenin's tomb.
The mosaic panels represent the main historical victories of Russian armies.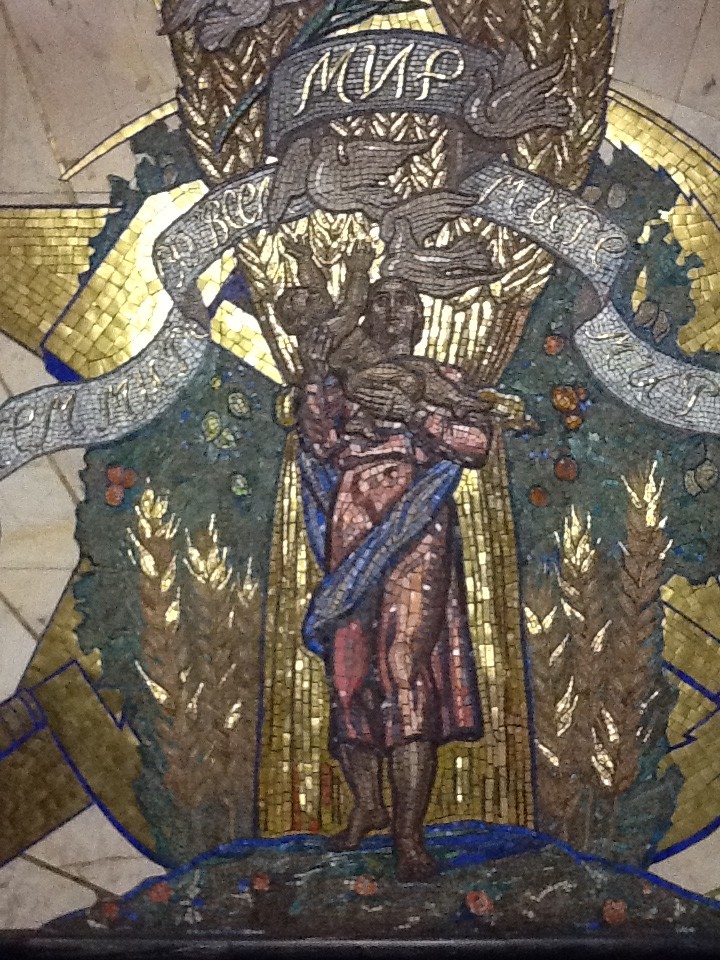 NOVOSLOBODSKAYA METRO STATION  1952
Artist Pavel Korin designed decorative panels and one stained glass window.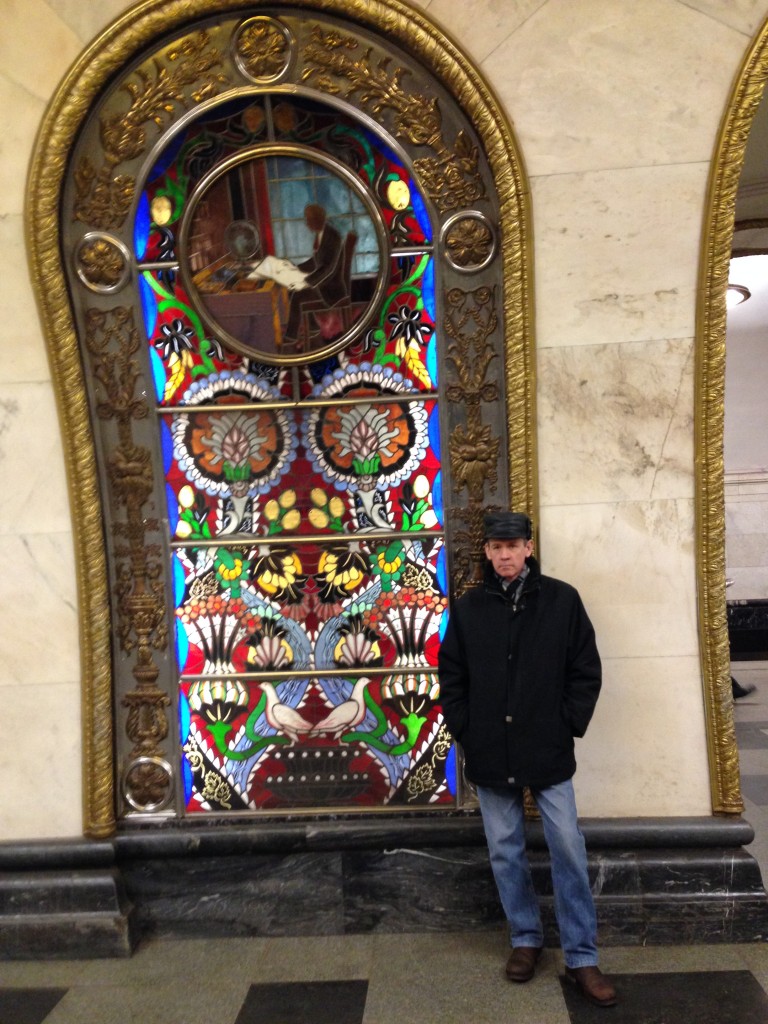 MUSEUM OF TOLERANCE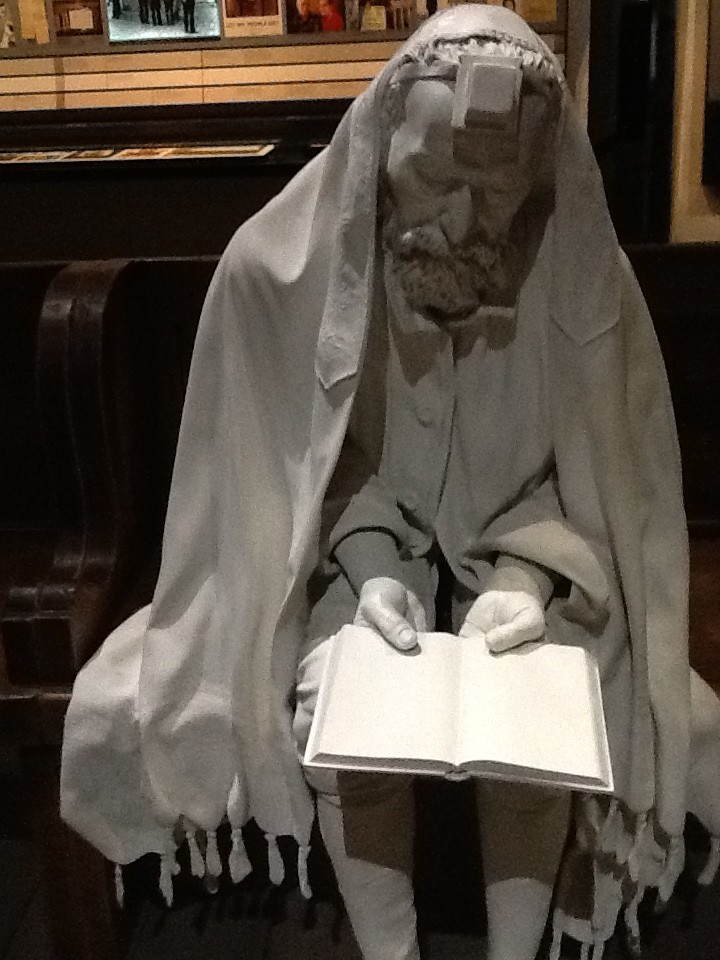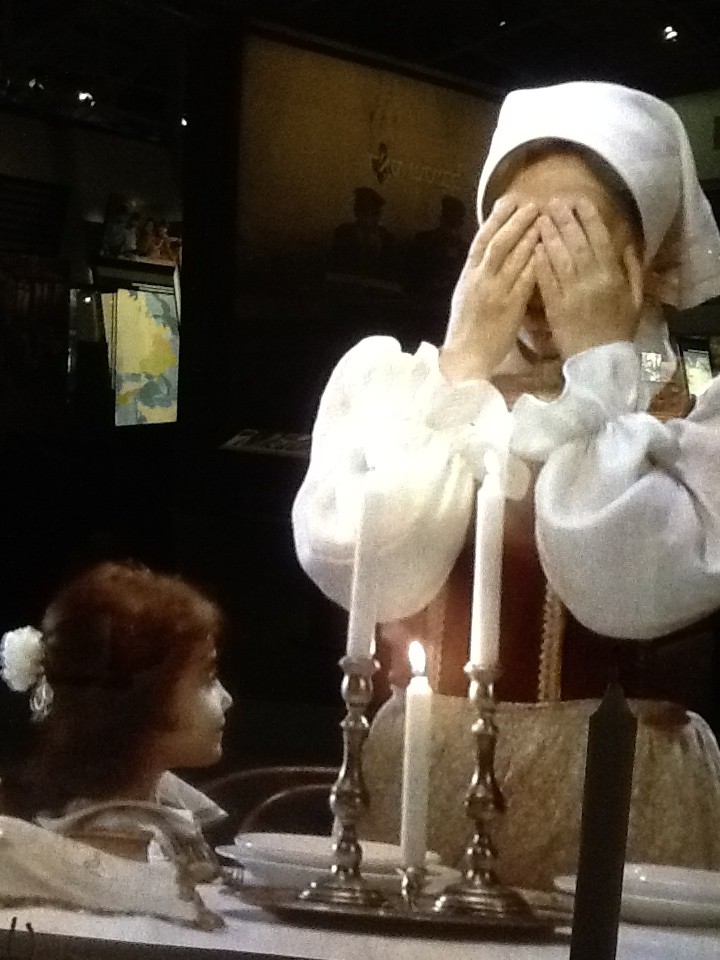 The new Museum of Tolerance is in a large converted industrial building and aims to be not only a Jewish Museum but to promote tolerance in all faiths and religions.  Ambitious in its all inclusive aspiration and the excellent interactive displays.
Wonderful for teaching young people the value of tolerance.
CHORAL SYNAGOGUE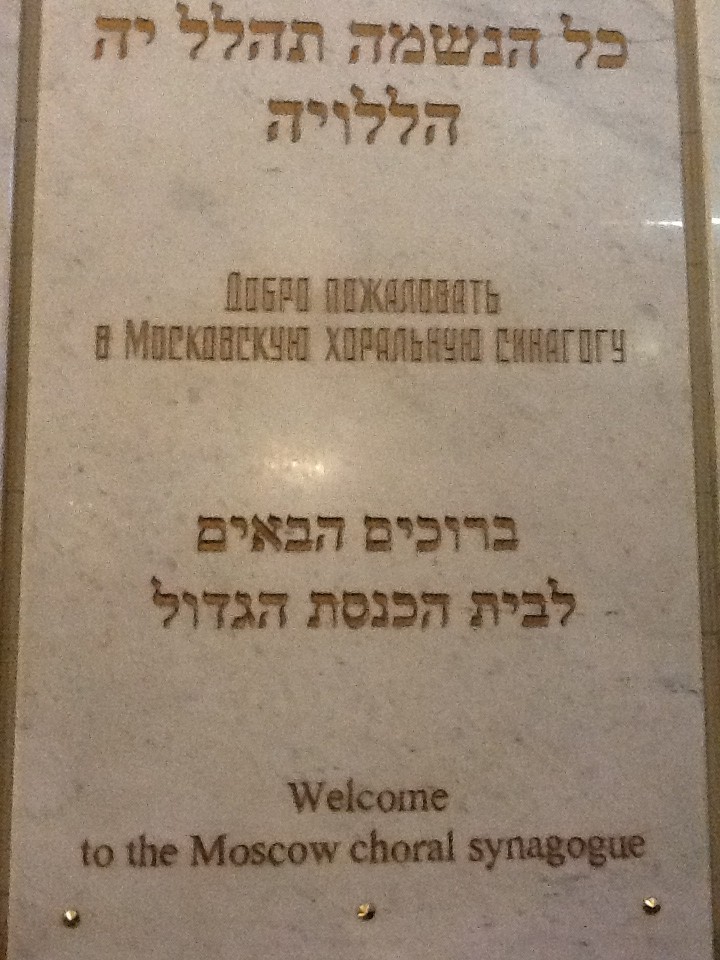 An orthodox Synagogue built in 1886 and the only Synagogue that continued to operate throughout the Russian period, in spite of Bolshevik demands to convert it into a worker's club.
TRETYAKOV STATE GALLERY
An induction course in Russian contemporary art and post revolutionary work.
Also the huge collection 'gifted' to Russia by George Costakis, a celebrated collector (entrepreneur and artist),  who created one of the most significant 20th Century avante –garde non conformist art collections and unique Russian icons.  Costakis revived the tradition of the great Russian patrons.  The exhibition includes work by Kandinsky, Chagal, Malevich.
SWAN LAKE AT THE BOLSHOI
Only one word for  this — DIVINE and maybe two more 'WHAT A TREAT'.
Happy birthday Russian style at Zhivago Restaurant, Moscow.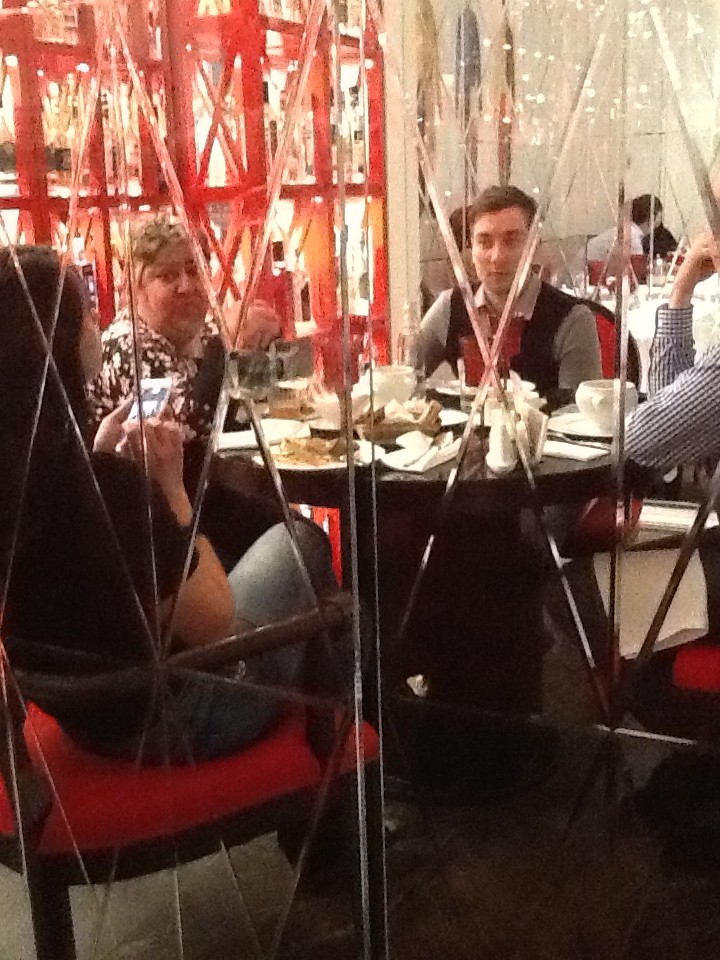 Restaurants were pretty good, particularly Pushkin – a Moscow hot spot.  As one (young) art world friend told me ' Go when you  leave the clubs at 5 a.m.'
We were there a little earlier – or maybe a lot later!!
So farewell Moscow on the 7 a.m. fast train to St.Petersburg.
Takes four hours and very scenic.  Snowy  villages dotted with dachas.
Very luxurious with three course breakfast properly served.
You don't get thin pancakes with berries on British Rail.
Delicious.