TheEye has a love affair with India, and sometimes even she can't explain why. Dirty, overcrowded and the traffic so bad it makes you want to tear your hair out. And of course the grinding, shocking, very in your face poverty. And nothing seems to change much despite all the rhetoric.
So what is the great allure of this mysterious, exotic, deeply complex country?
The architecture, even when buildings and entire cities are decaying and crumbling are still beautiful,  The sense of history wherever you go. It gets inside your skin. And of course the startling colours, the scorching vividness. And the artisan skills.  India has a richness of craftsmanship, alas many of the skills are now dying and disappearing, that  few other continents can begin to match.
DAY ONE: Bombay/ Mumbai (most of  my Indians friends still prefer the old name).
With only a day before travels begin! It was a bit of retail research at two favourite and very special Indian stores.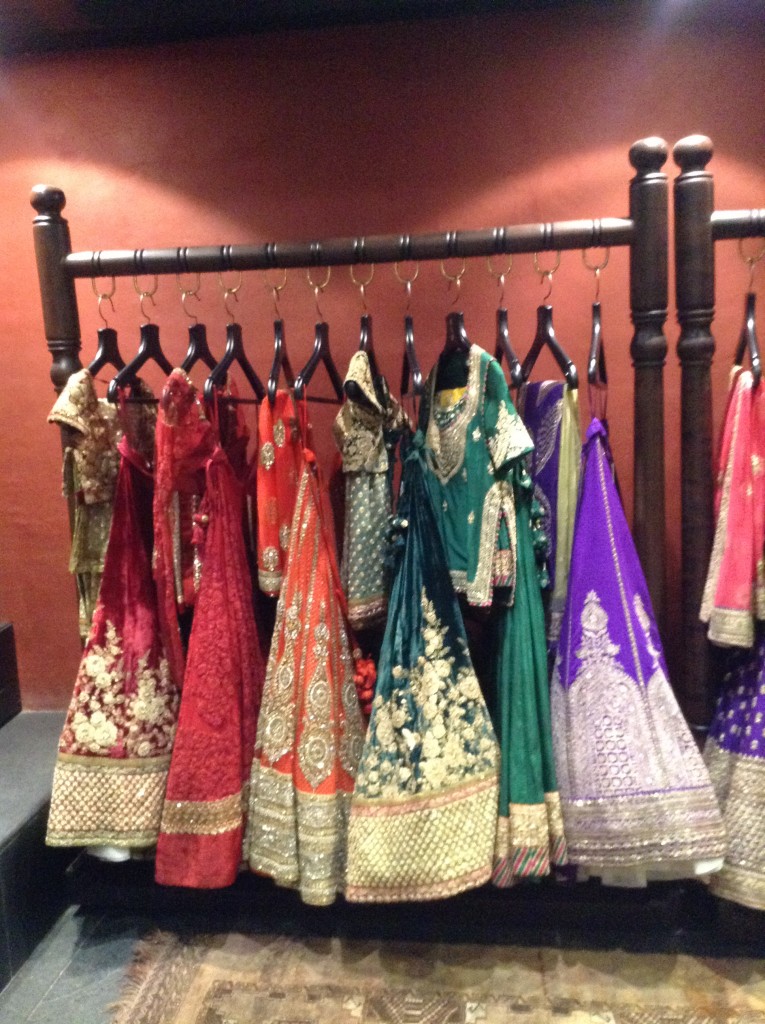 Sabyasachi Mukherjee is a genius.
His store in Bombay/Mumbai (also Calcutta) is an homage to Raj India in the same way that Ralph Lauren's image is to waspy old school Americans who hunt, fish and live on their family's inheritance. A world of tweed and privilege.
Totally made up but so divine.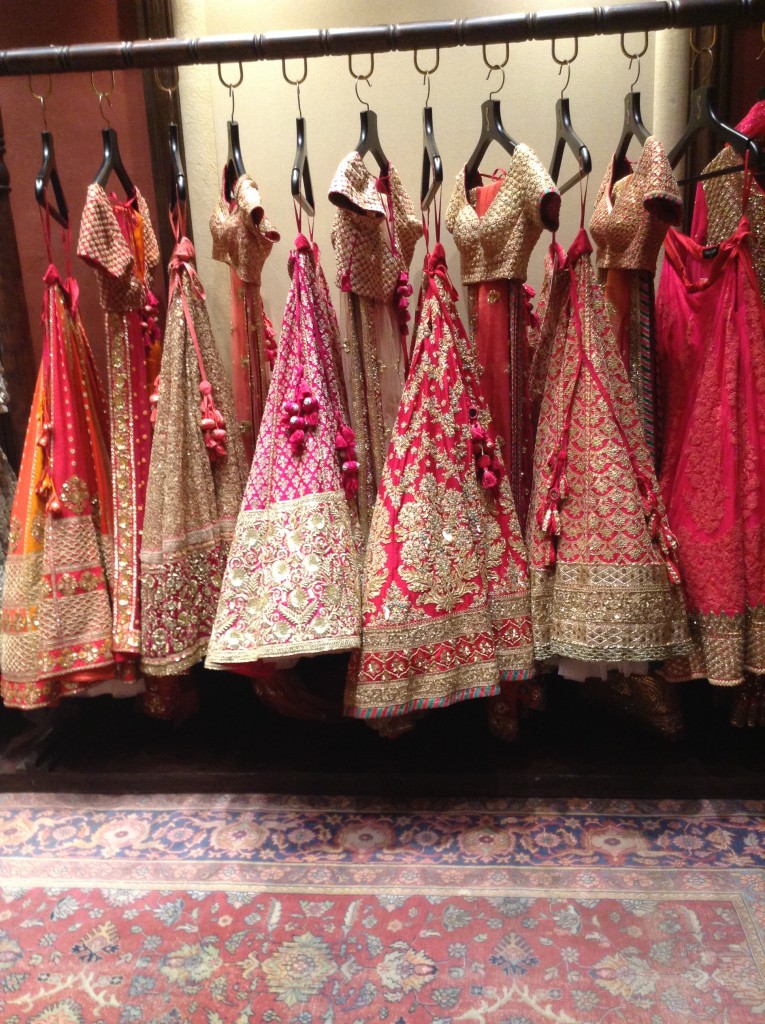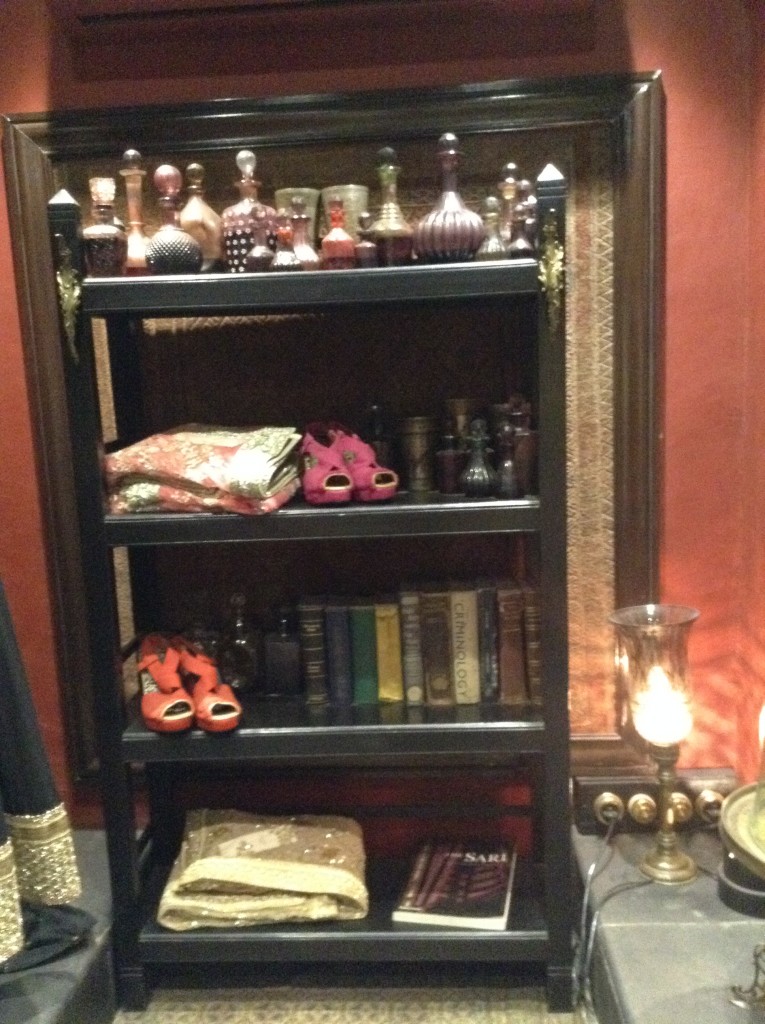 Sabyasachi is the favourite choice for wedding sarees. Not surprising. The gorgeous fabrics, mostly hand woven, with embroidery and beading to die for. Sadly I am not hunting for a wedding saree but love watching customers trying them on – the brides to be, mothers, sisters and family members.
My friend Maithili Ahluwalia opened her concept store, Bungalow 8, about 10 years ago in an industrial unit by the grounds of the prestigious cricket club. It was unique in India. She moved to an old, very atmospheric building and really pioneered the concept of Indian lifestyle and fashion mixing vintage with contemporary in a bold and creative way.
She is now on the move again – back to the industrial site where Bungalow 8 began but this time to what she describes as a 'large white cube'. Spacious and uncluttered.  It opens mid April.
A gift shop is also underway in lovely turn of the century 'bungalow' (yes it's number 8), in the grounds of her family's home.