MADRAS /CHENNAI
The problem with travelling is that you quickly lose touch. Like what day of the week it is. TheEye woke up but was it Wednesday or Thursday ? A question her half asleep husband also found hard to work out.
Anyway, it's Thursday and according to our itinerary if it's Thursday it's a quick whip round the the highlights of Madras/Chennai before the three hour drive to Pondicherry.
Madras Club
Madras/ Chennai has always been prosperous. The Portuguese and French came because of spices. When the spice trade diminished around 1636 the British arrived attracted by calico and set up The East India Company. Robert Clive (better known as Clive of India) joined The East India Company as a lowly clerk aged 19 but soon became part of their military force with no training. He apparently stole a vast fortune which he kept in boxes and acquired art and a large mansion in England. He suffered from mental conditions  and committed suicide aged 49.
Fort St, George and St Mary's Church built in the 17 th as well as Clive's house are all inside the Fort and buildings added later.
Madras railway station , along with the one in Bombay, built in the 1880s is typically Victorian architecture.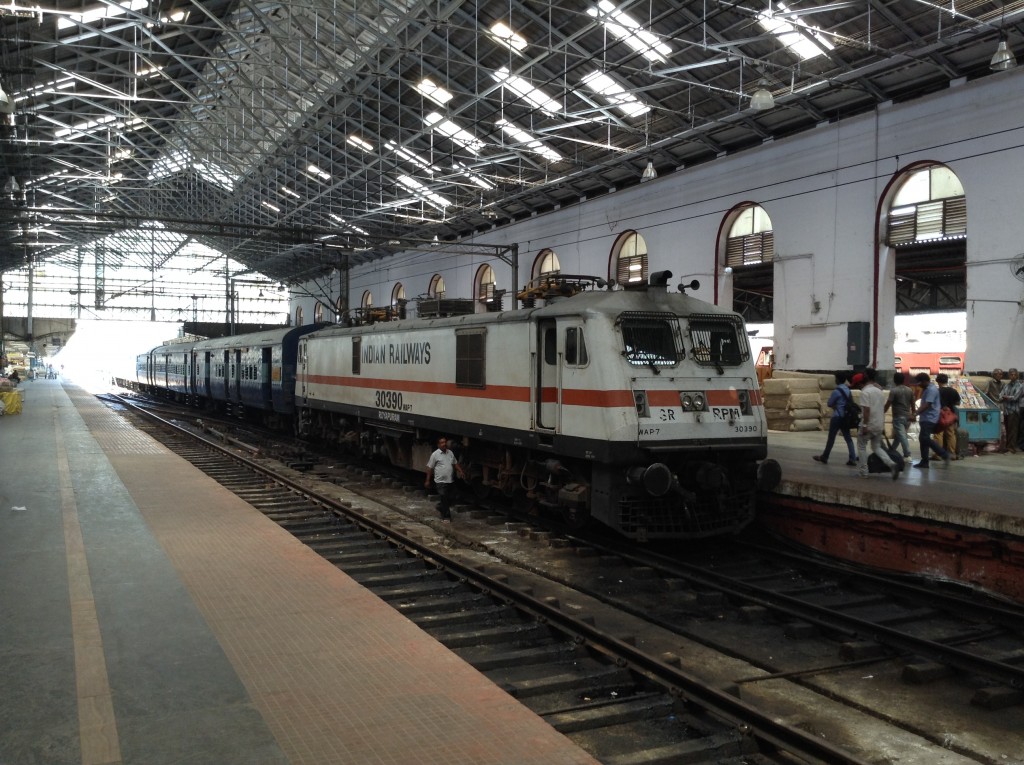 People seem to come and resign to wait and wait. They either pay to wait in comfort…
…OR  DON'T.
A Long Wait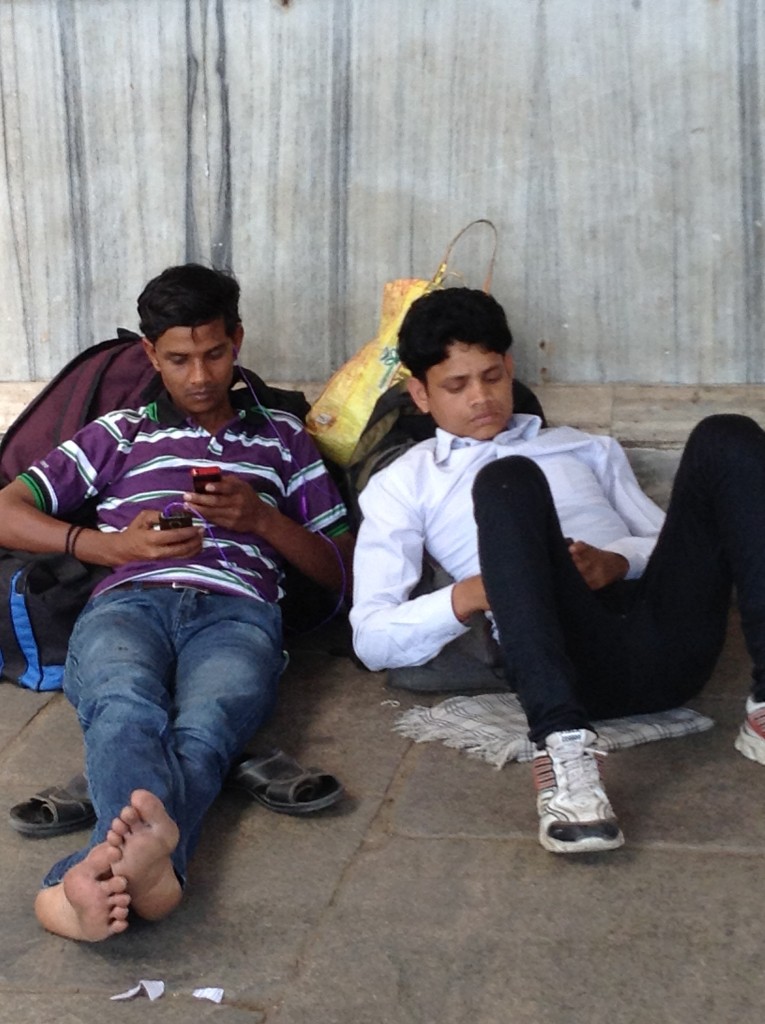 Today it's one of India's most prosperous cities.  Although not as famous as Bangalore's IT industry, because it doesn't have Call Centres it's even bigger, it also produces automobiles (The Korean Hyundai cars) and Ford. Leather manufacture is another major export.
And it shows. The airport is a marble palace, a new glitzy Taj hotel is booming.
The formidable Kiran Rao is the owner, creative spirit and driving influence behind  several stylish clothes and Sugar Godown in a former sugar warehouse with a large cafe, restaurant, flower shop, clothes and accessories on two floors set in a tropical garden. It specializes in fine jewellery by Indian designers.
There was an exhibition of gorgeous sarees but time was running out and we needed to be on the road.