ANOTHER DAY, ANOTHER ROAD
Anticipating the seven hour car journey from lovely Pondicherry to Karikudi in the state of Tamil Nadu got TheEye into quite a state!!  Would she be bored? With a low boredom threshold at the best of times, it seemed a foregone conclusion. If  she read ( 'My Brilliant Friend' – Elena Ferrante), would she feel queasy, get a headache, dehydrate?   And what about the loo situation?
Oh dear!!   It was turning into a full  blown stress fest.
And what about lunch?  Where, when, WHAT?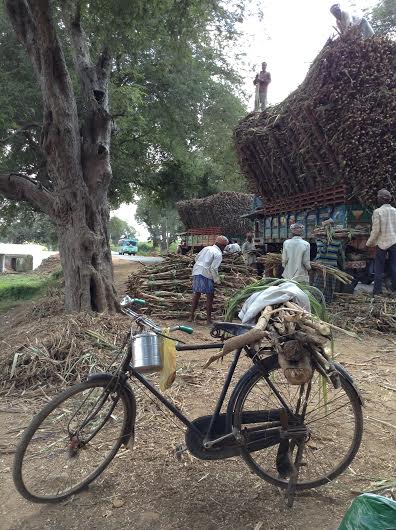 Armed with enough water for a trek across the Sahara, a delicious cold omelette sandwich salvaged from breakfast and plenty of oranges, off we went.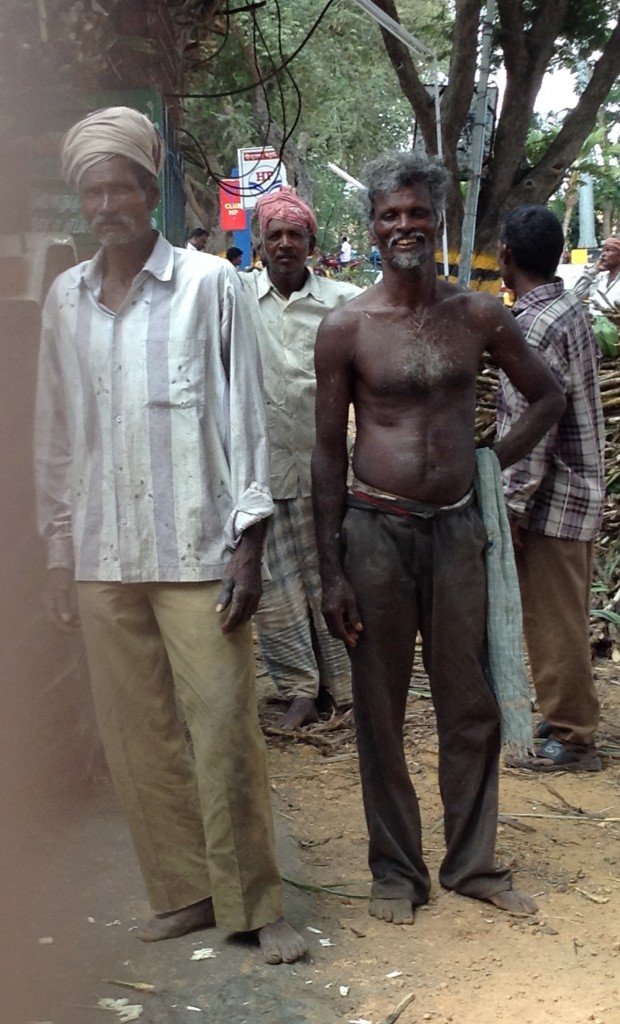 After all the apprehension it turned out to be  most wonderful experience driving through small rural villages, past temples and bustling market towns, the dreaded seven hours fled by.
The everyday routine of life in the countryside unfurling as we drove.
Like a movie.
CASHEW NUT WORKERS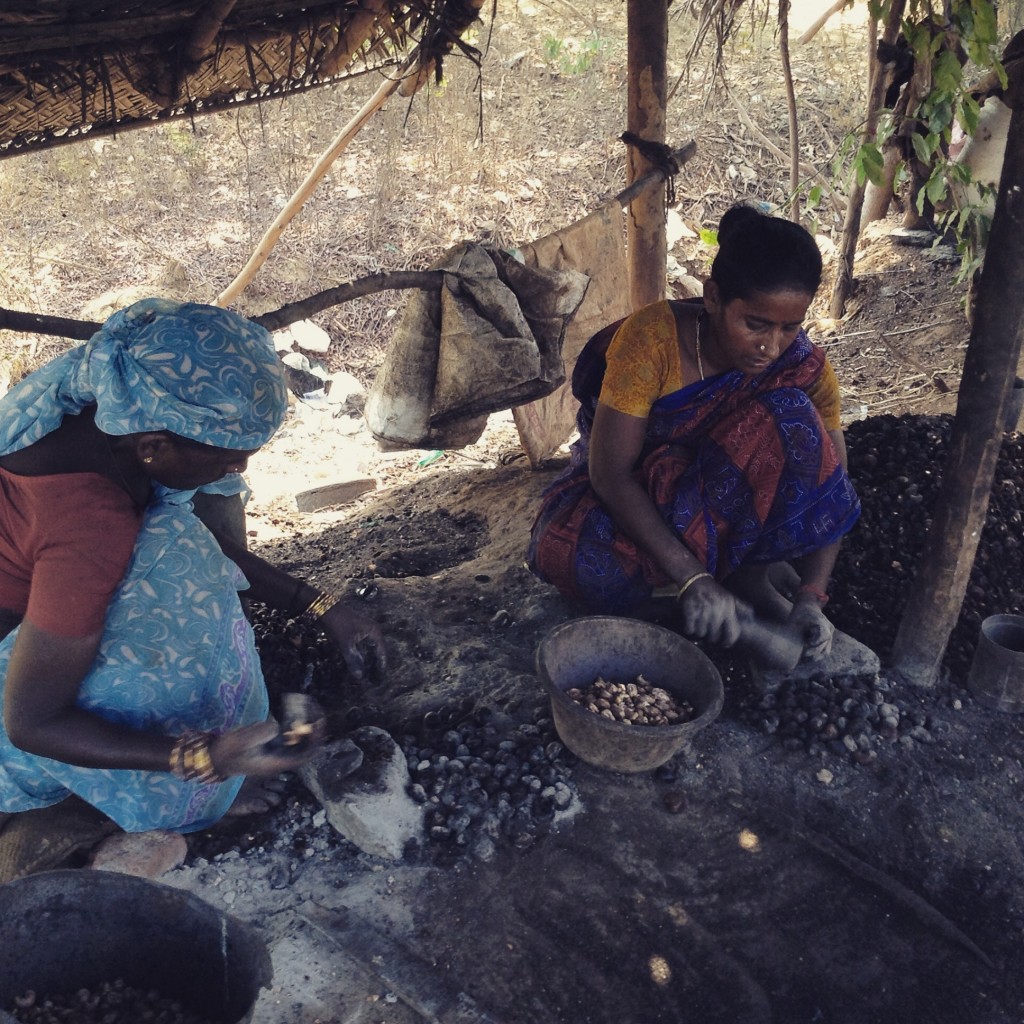 We stopped to see these women preparing cashew nuts. A horribly labour intensive process, the shells have to be scorched over a searing, ferociously blazing fire, producing a hot oil which seeps out of the shells. The shells then have to be removed immediately with a knife , to avoid breaking the nut inside.
Imagine how that damages their hands?  To say nothing of the pain.
Next time you eat  cashews think about it.
Children on their way to school, worshippers on their way to shrines, women gossiping wearing sarees in stunning shades of acid green, yellow and shocking pink. Slim and well groomed with glossy hair, great teeth and enviable posture,  in a world far removed from Botox, detox and work outs.