HOLI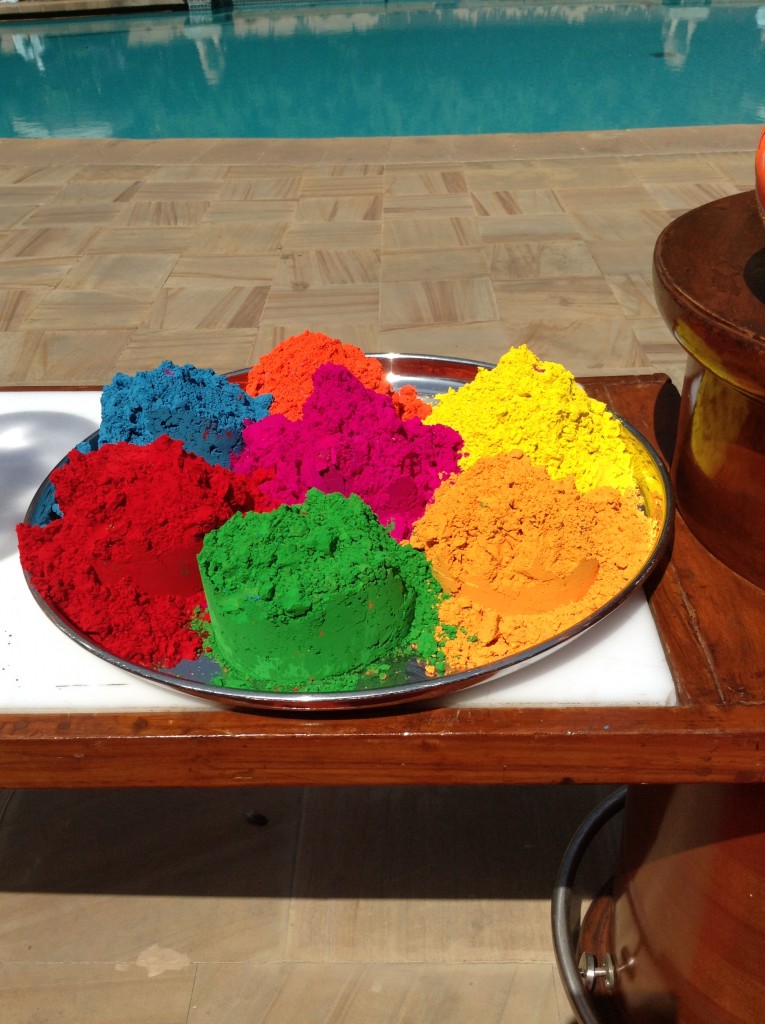 The Colours of Holi
TheEye is not generally a spoilt sport or curmudgeon, but when it comes to being pelted with coloured paint powders in the name of 'fun' she turns into a killjoy.
Does she want a face resembling a Jackson Pollock painting?
Well, no prize for guessing the answer?
NO!!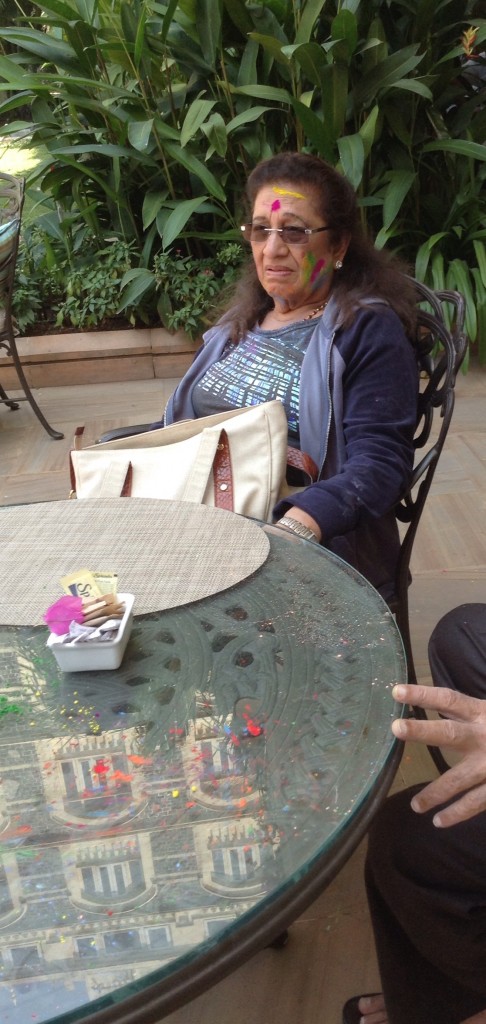 She's not a happy camper either!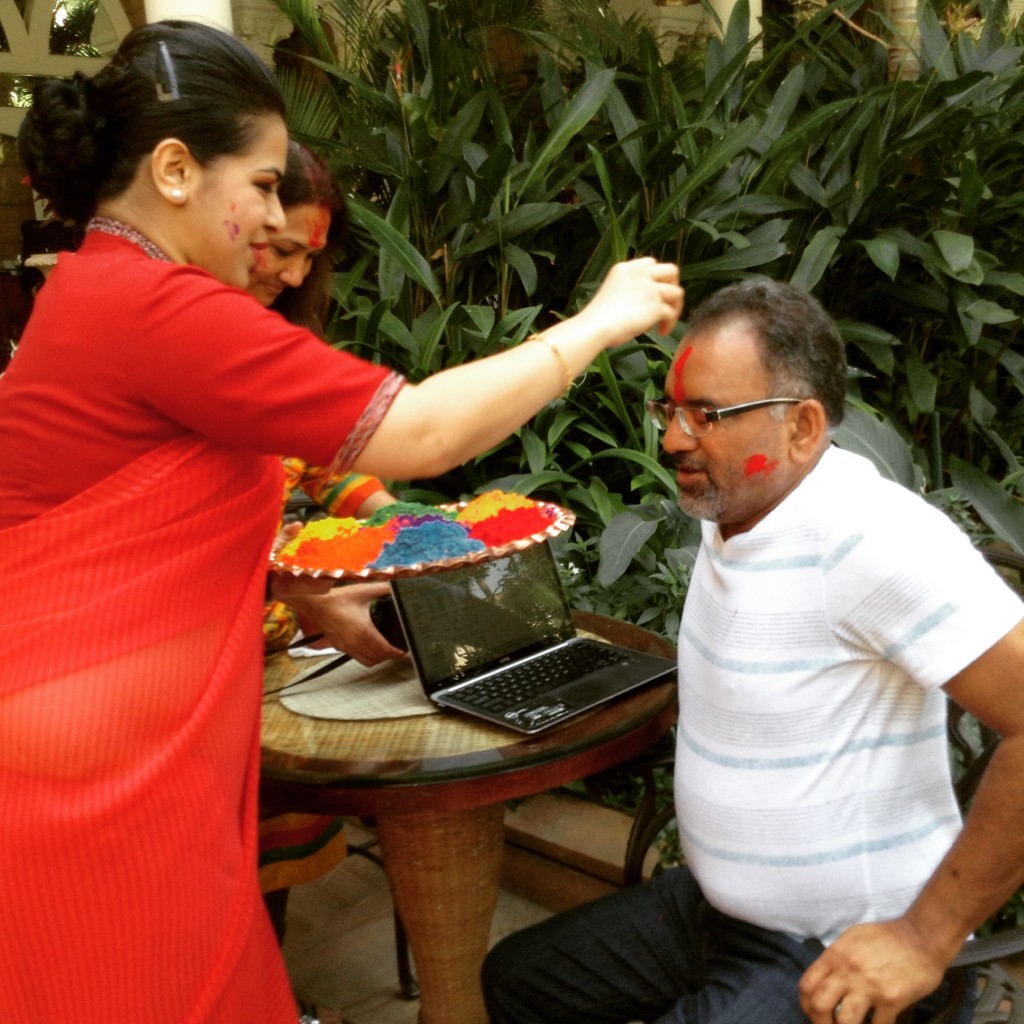 You can run but you can't hide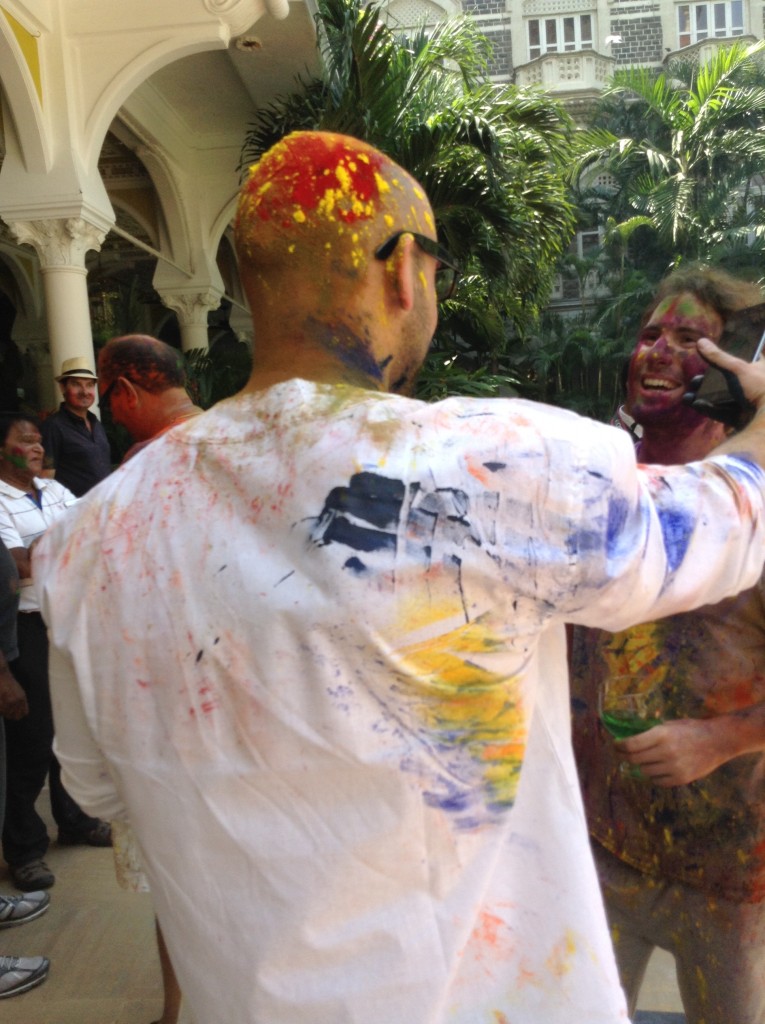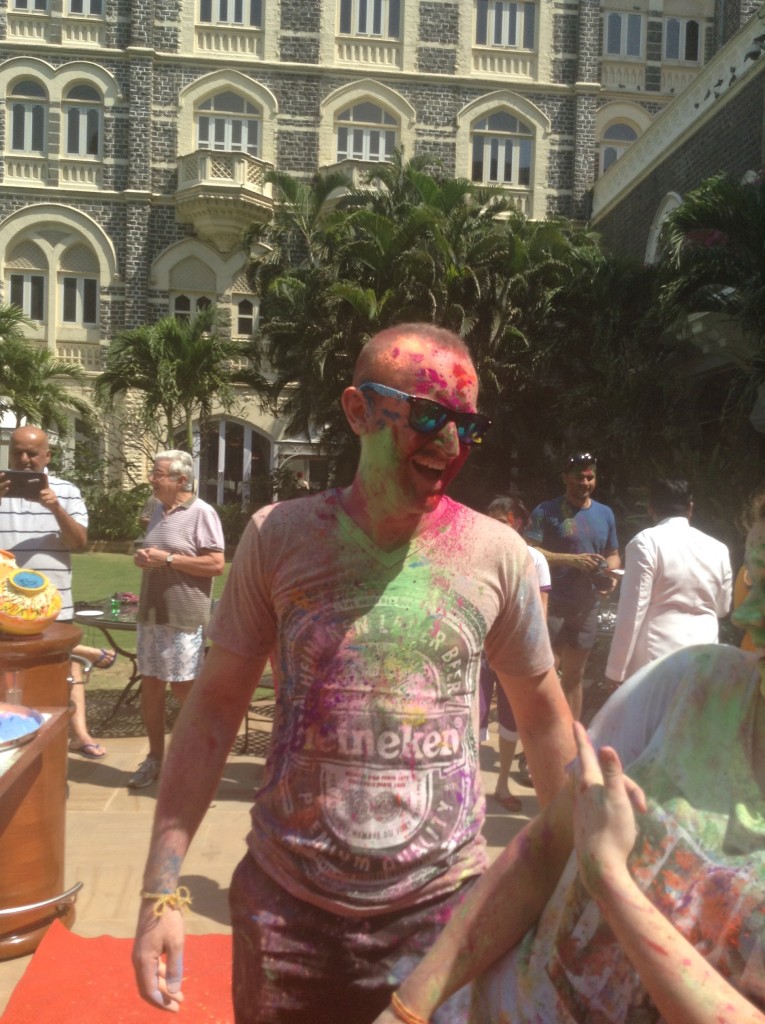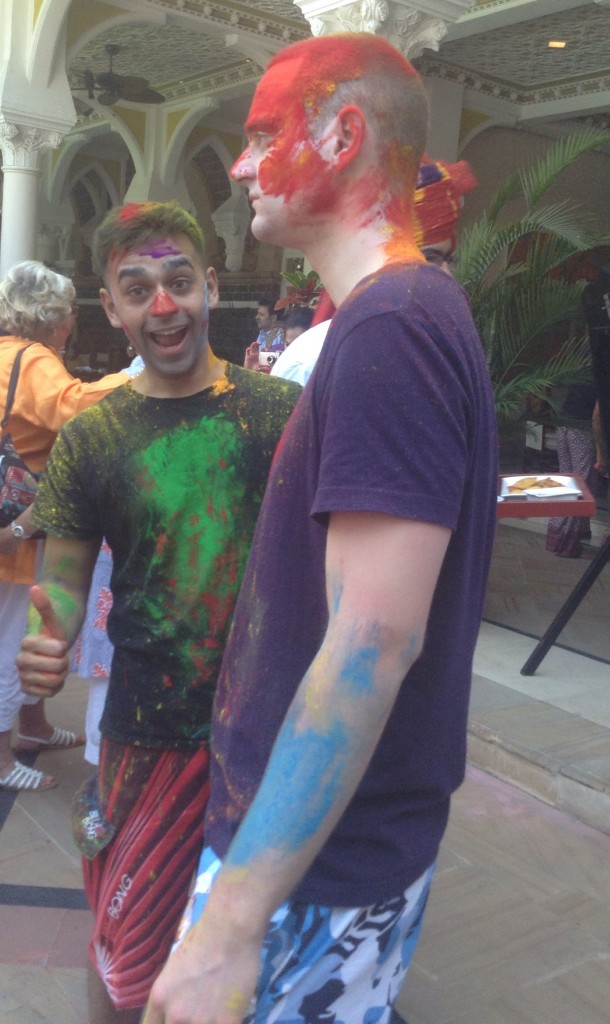 HOLI is one of India's most popular festivals and celebrated with enormous enthusiasm.
To cut a long story short, it's really a testimony of good triumphing over evil.
A familiar folk tale but being Hindu mythology, it's Gods, not humans.
Holika (baddy Goddess) tries to kill her nephew (prince Prahalad)  by putting him a burning fire.
Thanks to the intervention of Lord Vishna, Prahlad survives and Holika is charred to death.
Although TheEye tries to avoid this festival, it is unavoidable.
On the bright side, staying in a good hotel, meant things were very nice and pretty tame!
No fire crackers exploding in your face or kids hiding in doorways chucking coloured water down your back.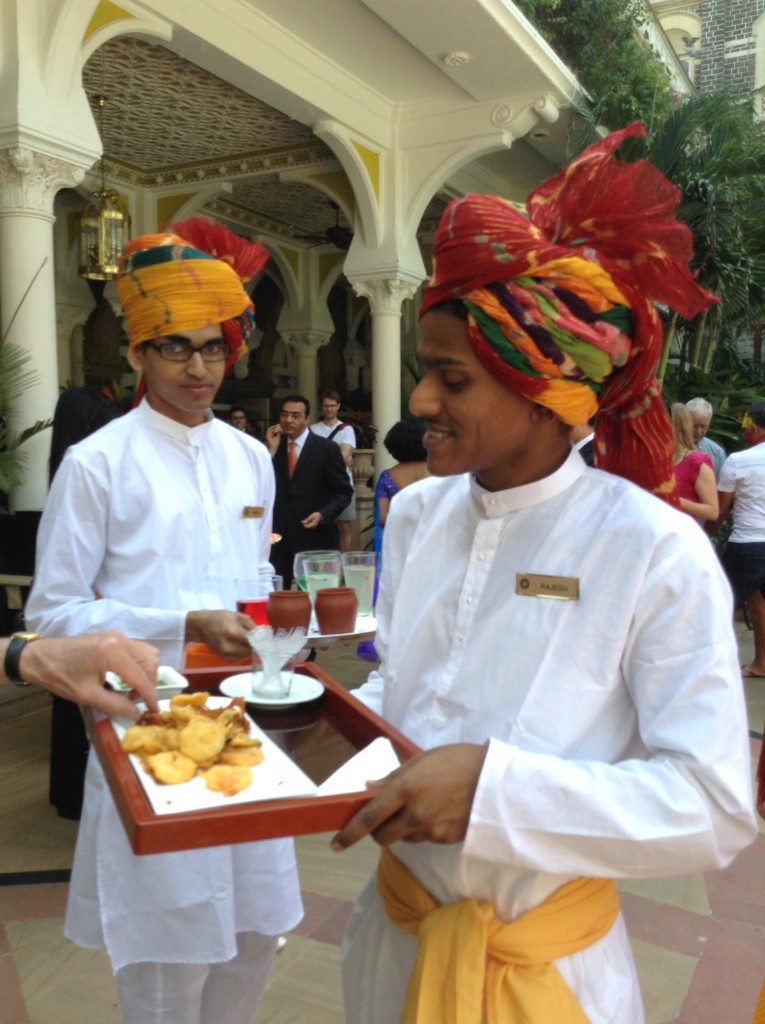 I can best describe this as 'HOLI – LITE' which, for a misery like me, was just about tolerable!