MUMBAI – LONDON: BACK TO REALITY
From THIS
To THIS.
Talk about culture shock.  TheEye took the picture of the Gateway of India early the morning she left Bombay and same time next day it's a beautiful sunrise back home in London. Thanks (but no thanks) to a severe case of jet lag, it really was sunrise.
Coming home had its compensations though .
An illustrious crowd at Winfield House to celebrate International Women's Day.
Very informal and relaxed and a real cross section of guests. Lots of art people (men and women.)  Michael Craig Martin looking atypically excited to find his art work. Plenty of media – Emily Maitliss, very cool and elegant, architect and chef, Richard and Ruthie Rogers, models, actors and several politicians. But Annie Lennox was the star of the evening and I had forgotten what an incredibly powerful voice she has and what an accomplished pianist.  The new Ambassador, Matthew (don't call him Mat) and his lovely, very attractive wife, Brooke, have established their own style of Ambassadorship – young, cool and relaxed. Brooke made a great introduction and then requested guests sit on the floor whilst Annie Lennox performed.
"Woodstock de luxe" in the gorgeous reception room with portraits of Thomas Jefferson and George Washington on the walls.
What these gentlemen would have thought of the goings on, TheEye can't imagine?
A terrific party and most of the guests didn't seem in a hurry to leave.
Swan Lake might be a ballet cliché but when danced to perfection, as it was at the ROH, with the divine Natalia Osipova and Matthew Golding and a superb corps de ballet, all TheEye can say, is 'long live cliches'. Tchaikovsky's sublime music and  incredible dancing makes you forget the real world and even accept the daftest of story lines.
I mean, even Prince Harry is unlikely to fall in love with a SWAN (Odette) and even worse, get duped into proposing to her look alike, baddy swan Odile. But the two principals were extraordinary. Osipova is like a feather as she does her leaps, likewise Golding. A wonderful evening of pure magic.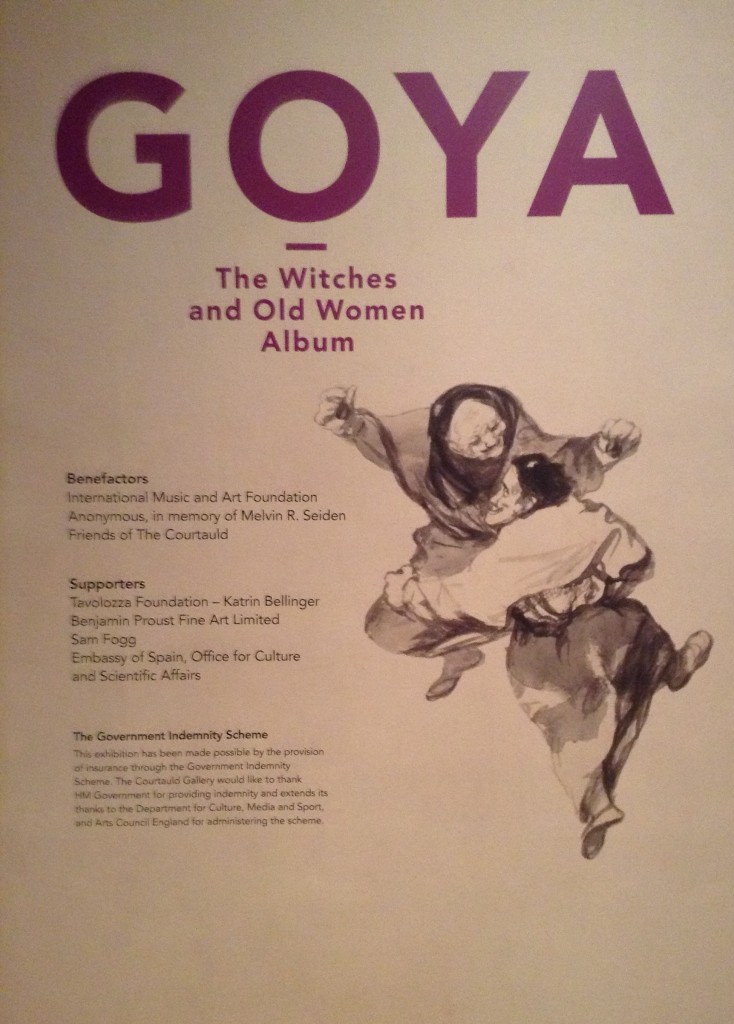 Somerset House for a viewing of Goya's 'Witches and Old Women'. Goya scholar, Juliet Wilson-Bareau, world expert on Goya, gave a fascinating explanation of these very 'modern' sketches and drawings. Although these were done in the late 1700's,  the themes of witchcraft, dreams and nightmares is very Freudian and the drawings themselves witty and observant and full of movement. If they haven't influenced Tracey Emin, TheEye will eat her very own witches hat.
Two very interesting but 'couldn't be more different" movies: DIOR  AND I || 'x + y"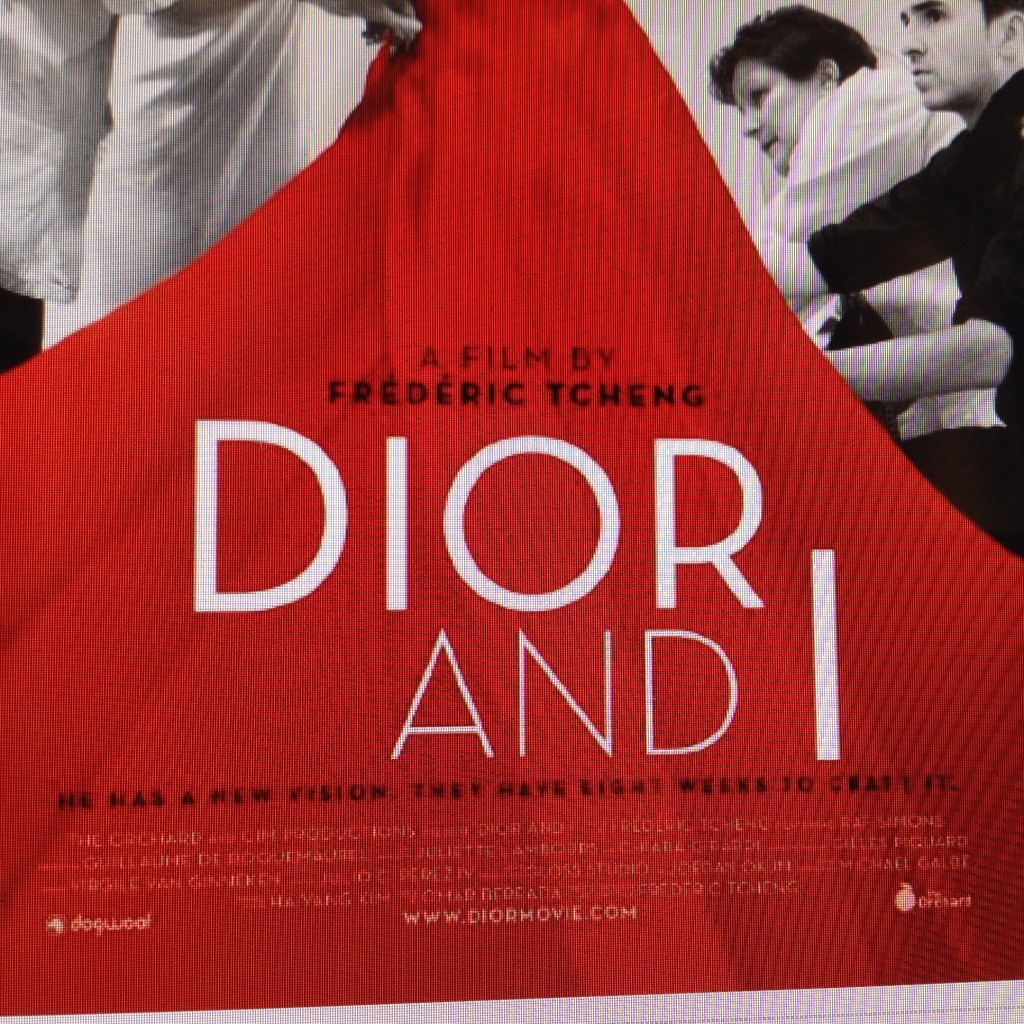 DIOR AND I
Director Frédéric Tcheng's  remarkable fashion documentary about Belgian designer Raf Simons and his first collection as the new creative director for DIOR. Simons was a controversial choice for several reasons. Known as 'a minimalist' for his work at Jil Sander and also because he had never designed Haute Couture and to make matters even more difficult, he was given 8 weeks  rather than several months to prepare. A fantastic insight into this publicity shy, introvert person.  Also a marvellous insight into how a great 'House' functions and the importance of everyone involved.  Mainly the brilliant seamstresses without whom even the most  creative designer could not function. The highlight of many highlights is the show itself and the flowers lining every wall.

As I left the viewing I overheard a woman in the loo saying  'brilliant film apart from the flowers. They really upset me. So excessive'.
Welcome to  the world of couture….
X+Y
Without meaning to make a pun, these films couldn't be more at different ends of a spectrum. The almost unbelievable gilded world of fashion where no one even thinks about cost and the struggle of a child growing up in the isolated inner world of autism. Both reveal (up to a point) some of the truths behind many myths and misunderstandings and both give plenty to think about.
Brillliant performance by Asa Butterfield as autistic maths genius Nathan Ellis and his hopes to win the IMO (International Maths Olympiad). Very touching! If a touch predictable and formulaic- loosely based on the real life story of Daniel Lightwing. Great cast includes the wonderful Sally Hawkins.
FINALLY…..
GREAT BRITAIN
A viewing at Sotheby's of the contents of the legendary IVY RESTAURANT to be auctioned on Wednesday evening. The front door of the Ivy complete with menu outside, the bar, tables laid with cutlery and napkins and of course the wonderful art that lent distinction to the restaurant.
Artwork by Peter Blake, Allen Jones, Howard Hodgkin, Bridget Riley, Michael Craig Martin and many others are being auctioned on Wednesday evening and the proceeds of the sale will go to The Ivy auction in aid of the Child Bereavement UK charity.