Salone Del Mobile 2015 – DAY 1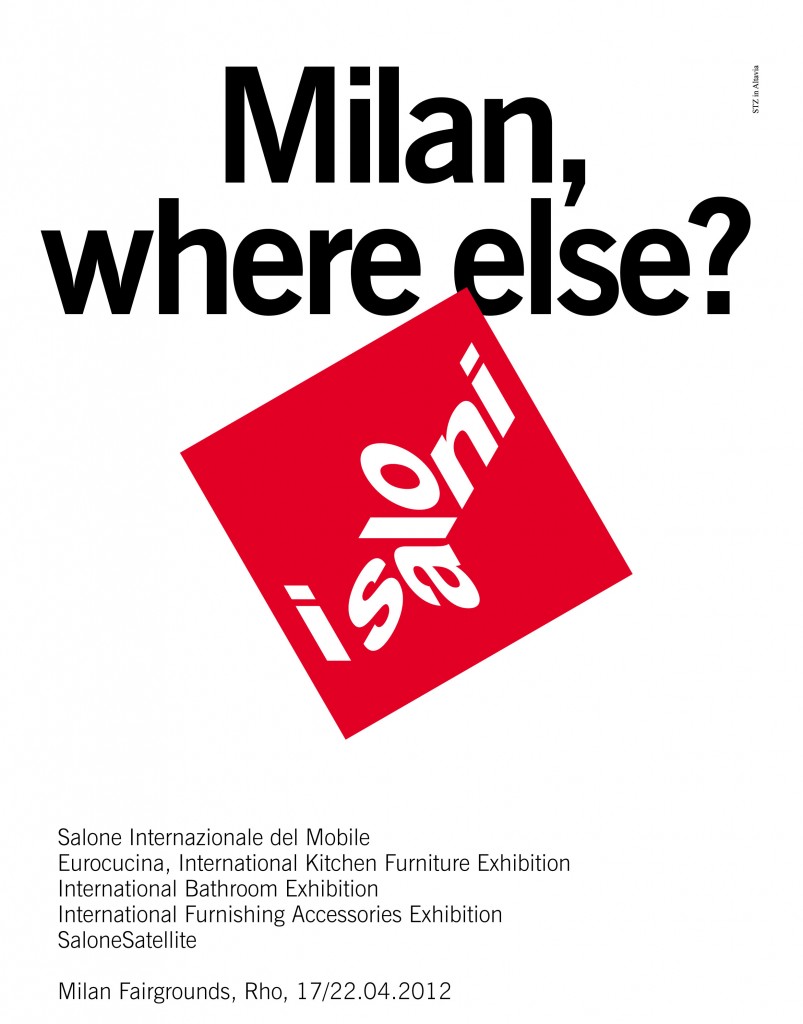 DAY ONE
TheEye was up with the lark or, to be more accurate, by the noise of garbage collection trucks outside her bedroom window.
First stop was the glorious Cafe Cova for a strong double shot cappuccino and then to The Triennale to see Arts and Foods, an extraordinary and fascinating exhibition curated by Germano Celant, linking food to art, design, architecture, music and album covers.
It was full of wonderful objects and also had some hilarious times which made me laugh out loud – including clips from Chaplin's Modern Times.
I could have stayed for hours but with so much more to see, it was on to Rossana Orlandi.
Rossana Orlandi opened her store/ showroom in an old tie factory in 2002, not far from Milan's biggest jail. I interviewed her for the F.T. shortly afterwards, and people had not heard of her. She did not come from a retail background and her energy and vision soon made it a must go destination for anyone interested in contemporary, ground breaking design. She promoted young designers, particularly graduates from Europe's finest colleges – Eindhoven, the RCA and those in Scandinavia. It might have now lost some of its early excitement and energy, but still worth visiting and the lovely courtyard is a good place for a break and a light snack.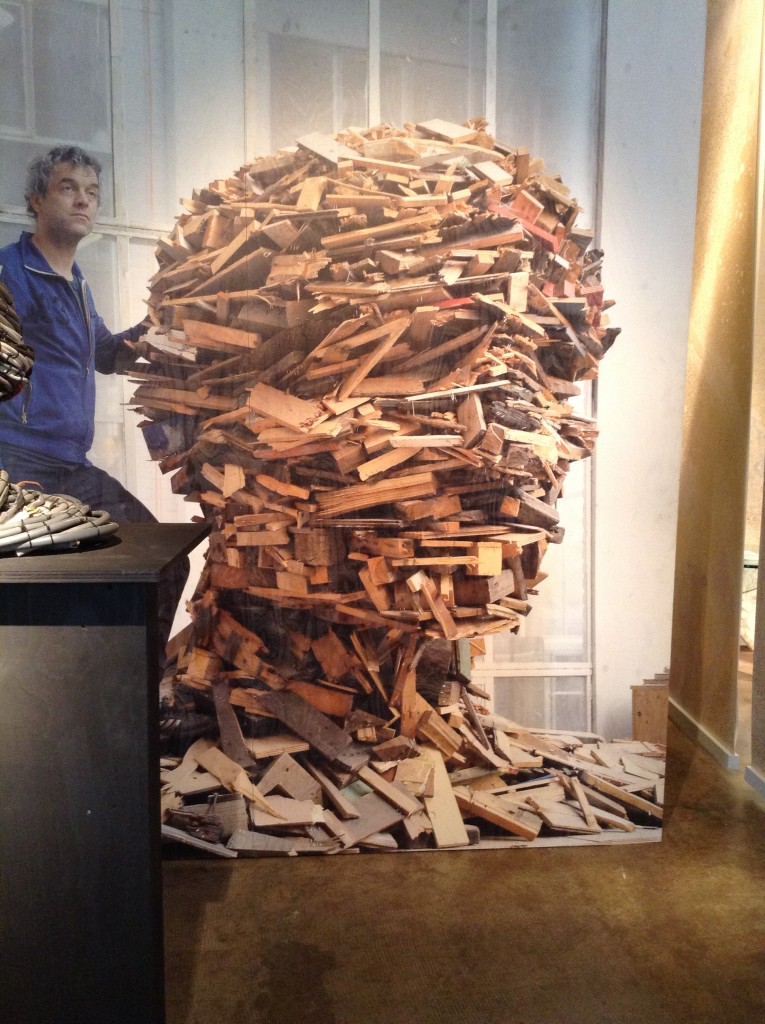 .
MARNI
The Marni was a riot of colour – a fruit market, The Mercado de Paloquemao, inspired by the homonymous  market in Bogota , Columbia.
Chairs and furnishings including baskets, handmade by groups of women in need, and in limited edition, were being sold, on a first come first have basis, with all proceeds being donated to charities.
TOM DIXON
After several years exhibiting in a railway museum, Dixon has abandoned steam engines for an old cinema to show his products.
The master entrepreneur pulled off a seductive, very commercial show as always.
.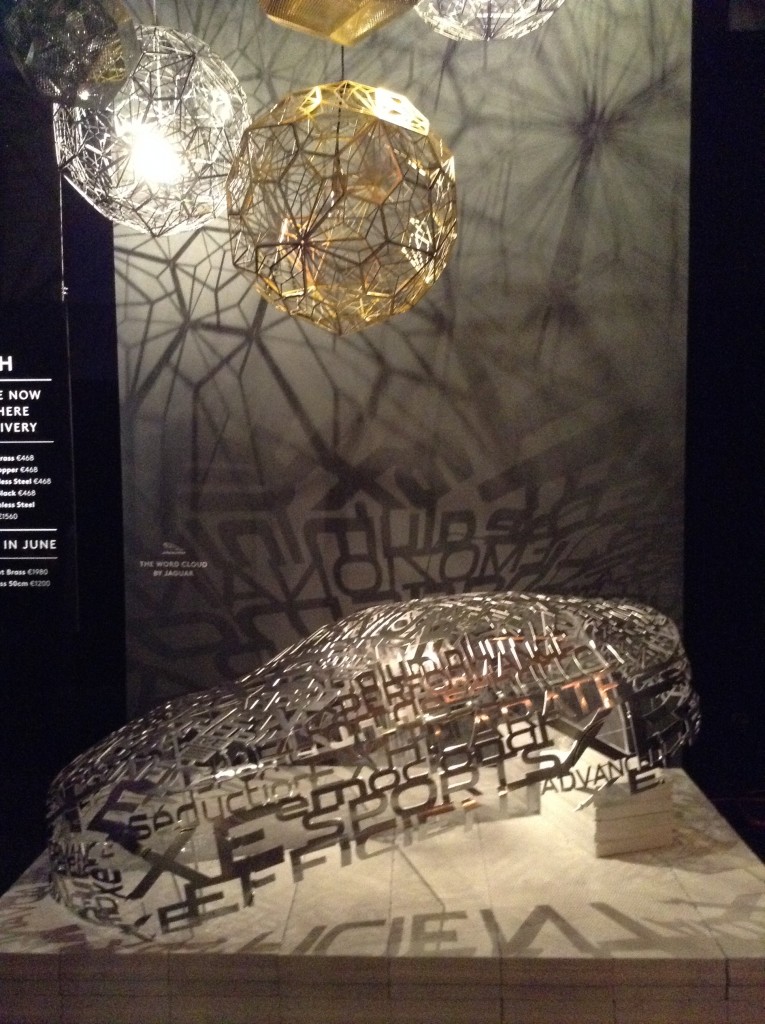 .
.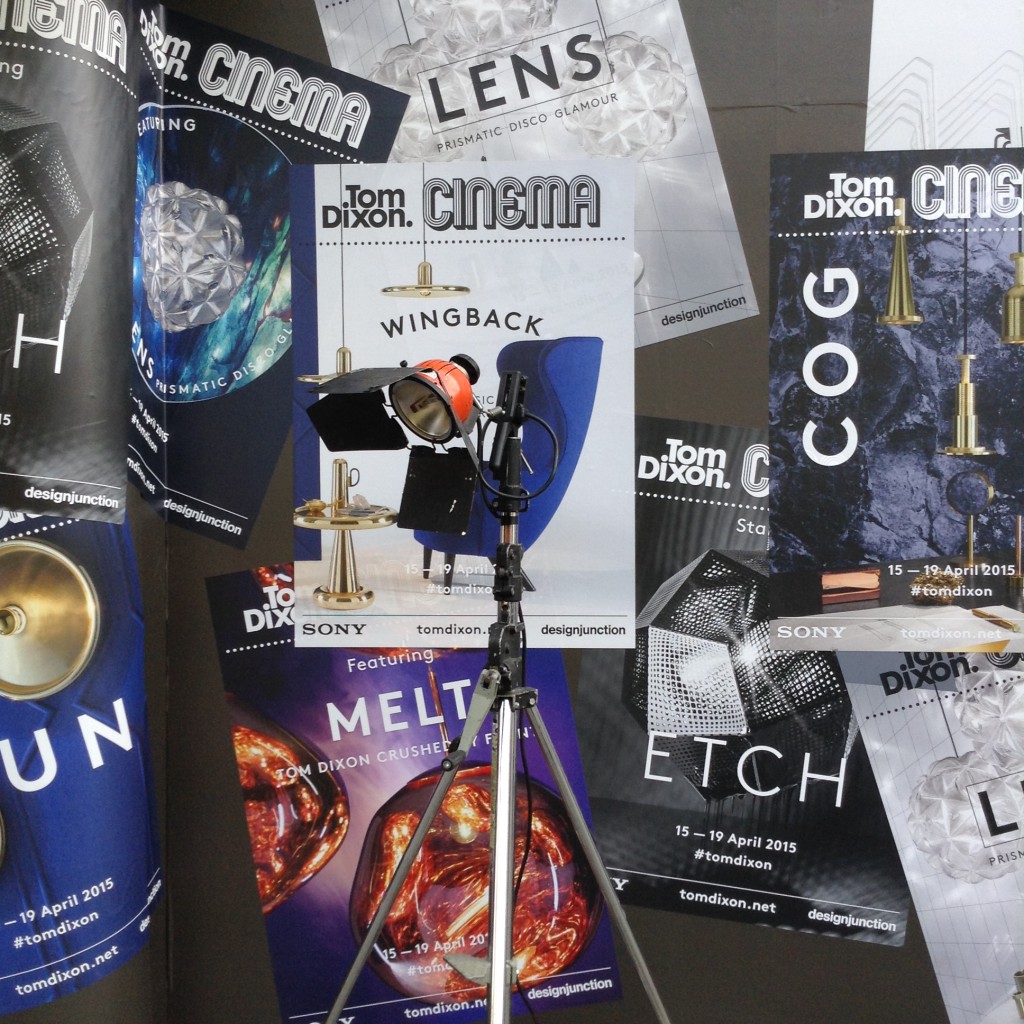 .
Milan is heaving and the sun is shining.
.
BEST IN SHOW on DAY ONE
ARTS AND FOODS at THE TRIENNALE
..