Salone Del Mobile 2015 – DAY 2
DAY 2
The  double shot cappuccino ritual at Cafe Cova before heading off to the Fair.  Caffeine intake much needed.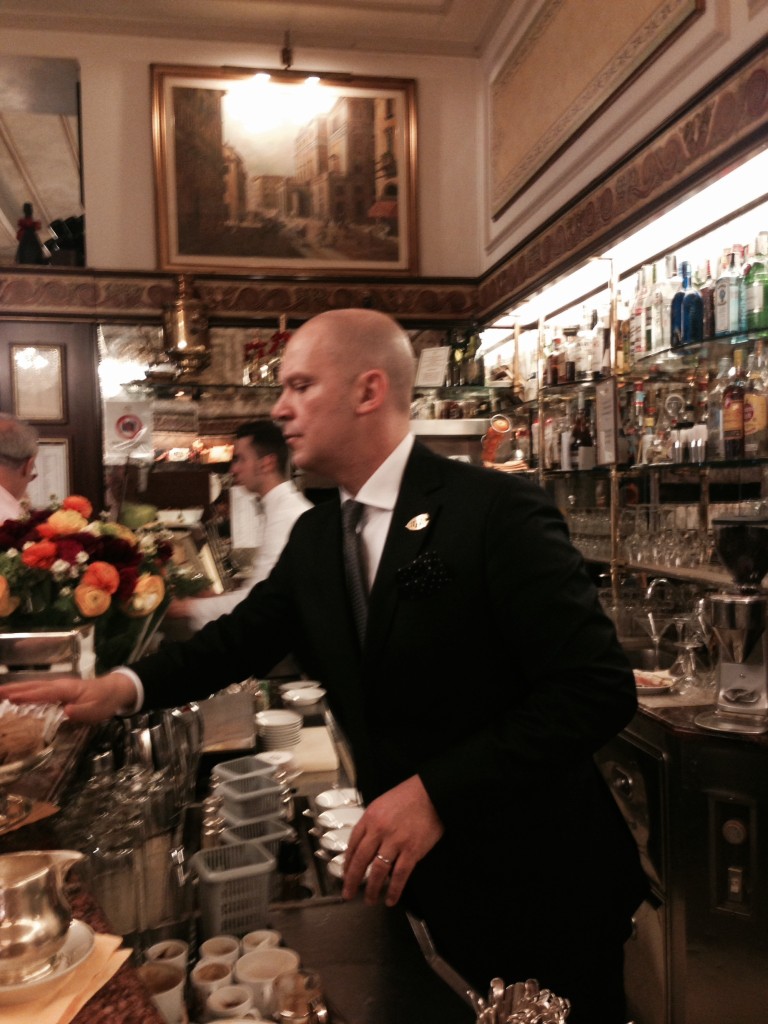 The Fair is vast, the size of a small city and trying not to get lost is high on TheEye's agenda who felt rather like  a character in a Kafka story. Going round and round in never ending circles.    It's hot, it's mobbed and no, it's not a pleasure, but necessary to get a feel of what's going on in the furniture and lighting world.  And  worth it to see what new surprises lighting genius, Ingo Maurer (and I don't use the word lightly) has hatched up this year.
Ingo is a modern Merlin, inventing and conjuring up advanced technology, way ahead of most.  Now aged 83, still designing beautiful, original and witty 'off the wall ' work. It was well up to expectations.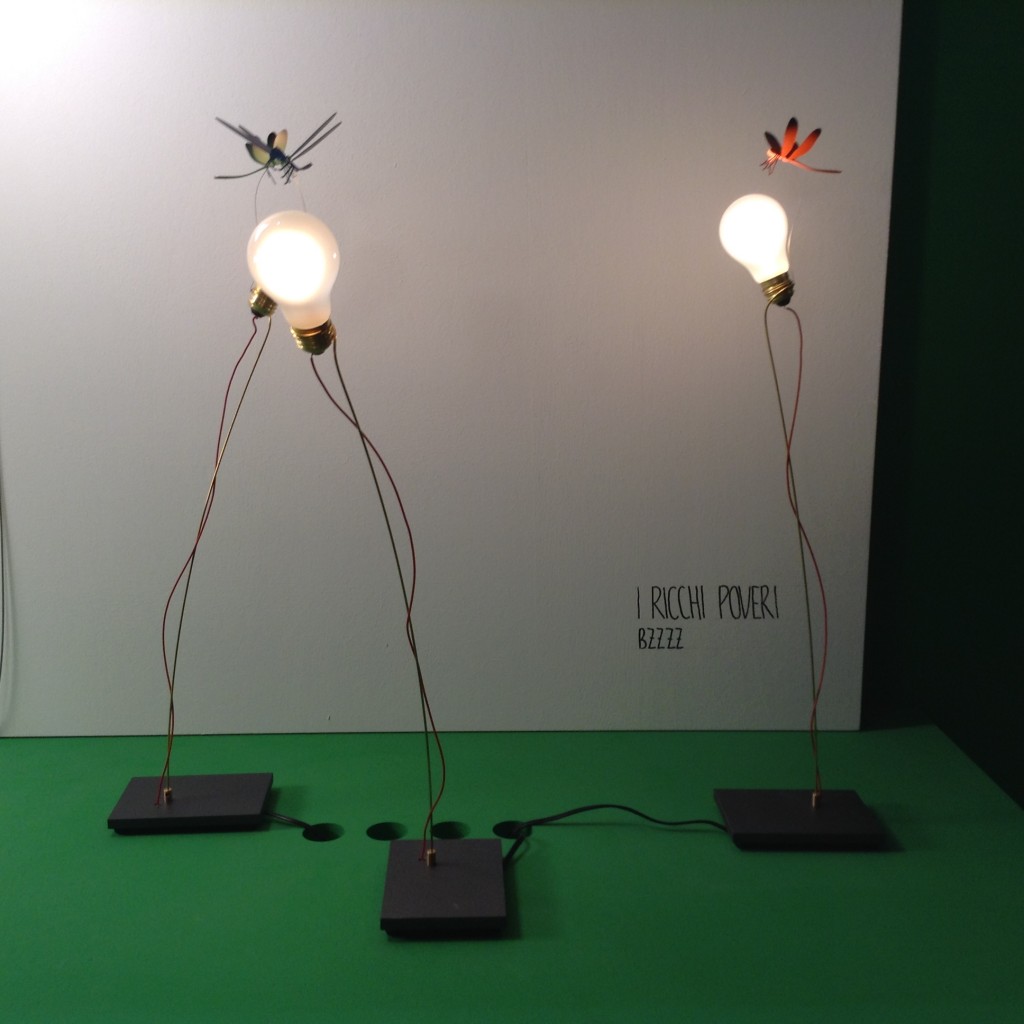 Then a hot traipse round to see what the well known brands were doing.
Several hours later, and   visit to the  Fair thankfully accomplished, it's lunch at Bagutta, one of my favourite lunchtime restaurants.   Always buzzing and lively.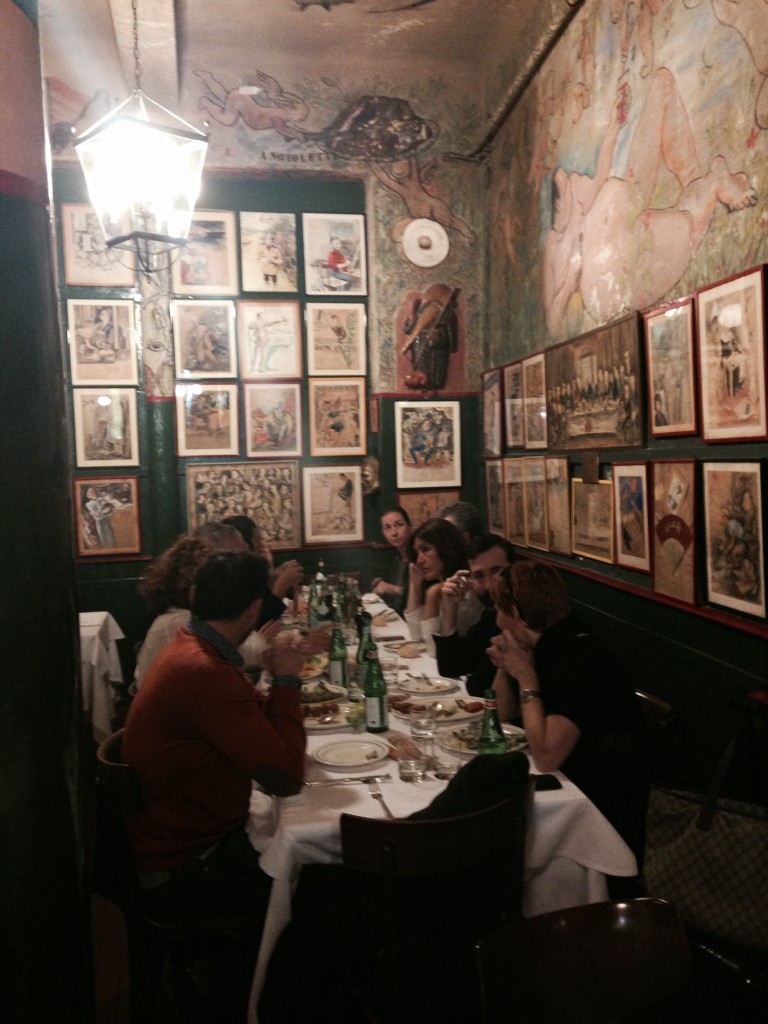 DROOG
Usually the Amsterdam based co-operative, with a reputation for 'beauty, simplicity, relevance and playfulness', has excellent, stimulating shows with great products. Not so this year. In a small hardware shop, it was a display of nuts and bolts. Or, as Droog expressed it: 'The smallest parts of furniture. Screws, hinges, nuts , nails , brackets and 'screwy' smileys. Oh dear …a visit to my local Nu-Line  would have been more rewarding.
WALLPAPER HANDMADE ARCADE
Wallpaper 's Handmade was billed as being 'bigger, better and more ambitious' and now occupies an entire arcade. As always much of interest.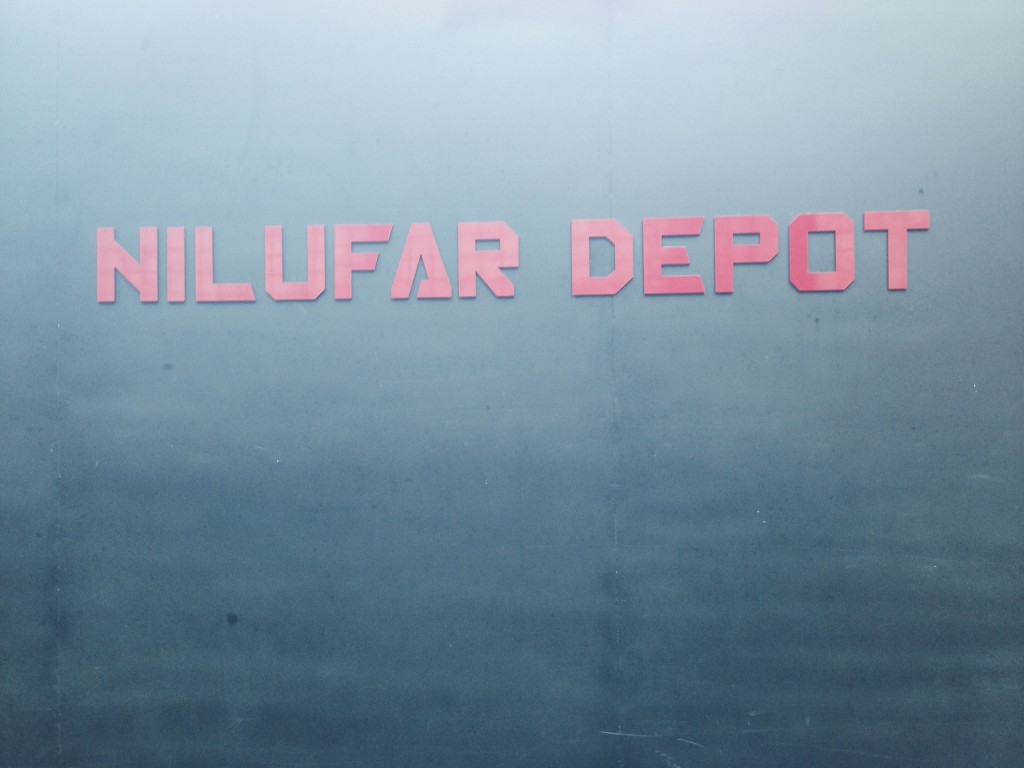 NILUFAR DEPOT
The respected design gallery, Nilufar recently opened its  huge  space in a converted industrial depot to the public.     The inaugural exhibition featured  stunning new pieces by Martino Gamper amongst others,   looking very stylish and enticing.  A great new addition to Milan.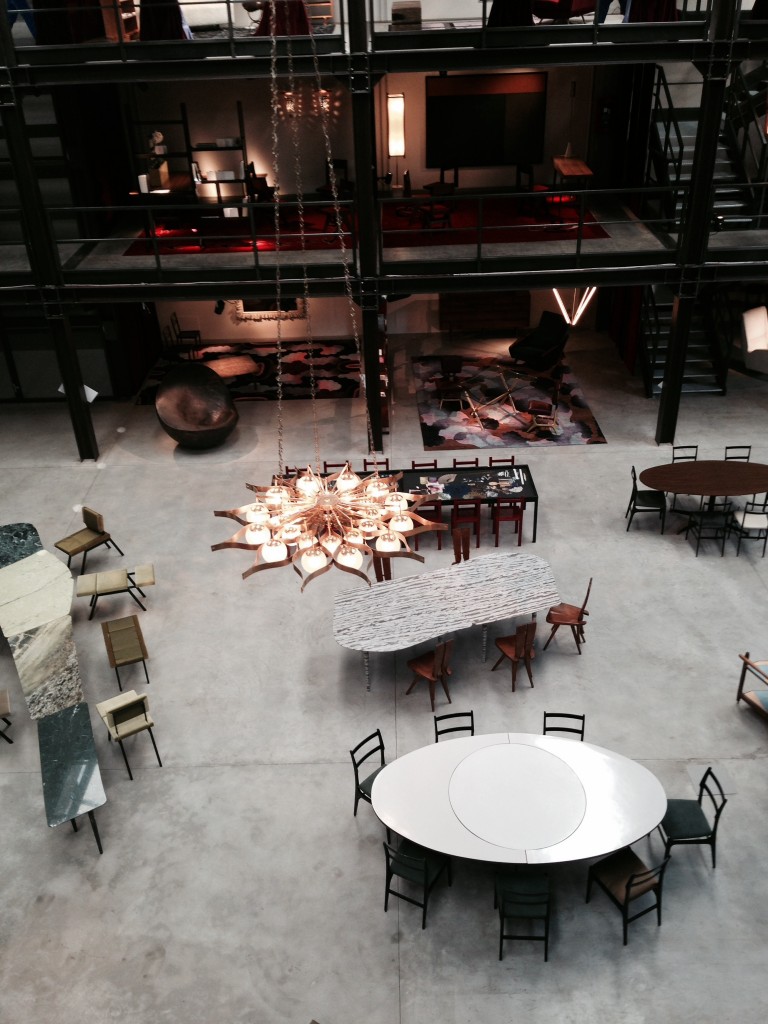 Finally a quick stop at 10 Corso Como, the renowned fashion, lifestyle store started over  20 years ago by Carla Sozzani in a converted petrol station complex. There is a cafe and pleasant courtyard for weary shoppers to rest with a drink and a snack ( if only the service wasn't so slow!! We gave up after 20 minutes of inaction). I particularly love the excellent music and book store and the two  exhibition galleries where there is always something interesting on show. Artist and sculptor Kris Ruhs has an exhibition 'Hanging Garden' – a collection of porcelain blooms and hand forged brass vines, capturing he says 'the visual cacophony of a spring garden'.
Also a roof terrace and Milan's chicest hotel – 3 Rooms.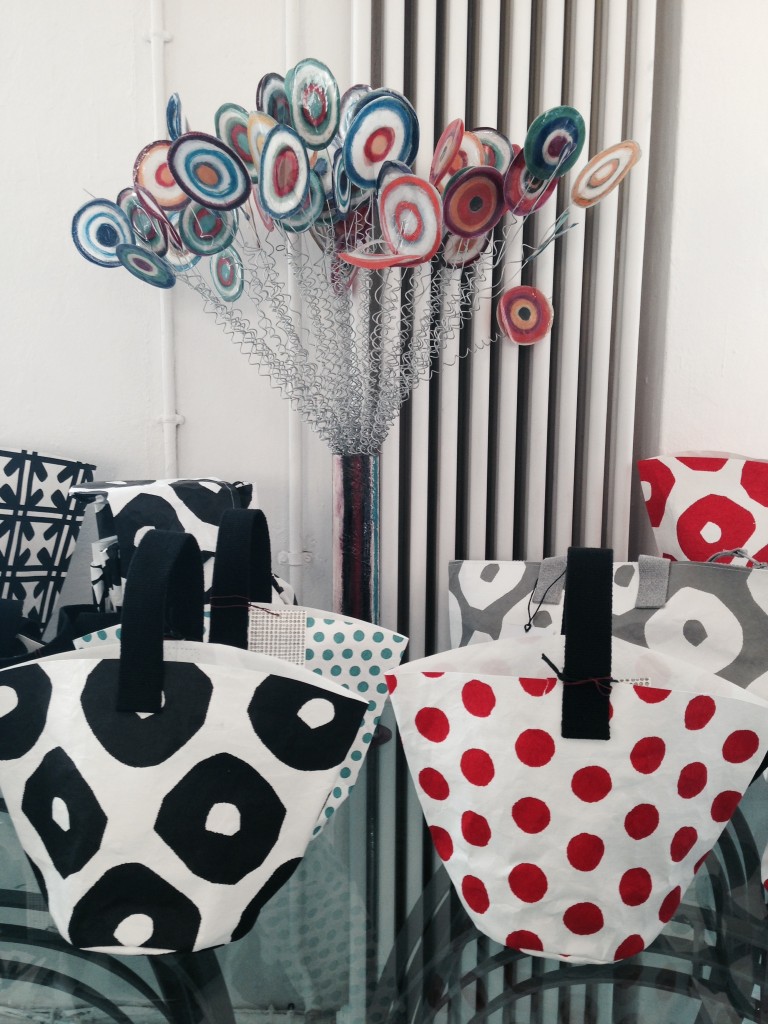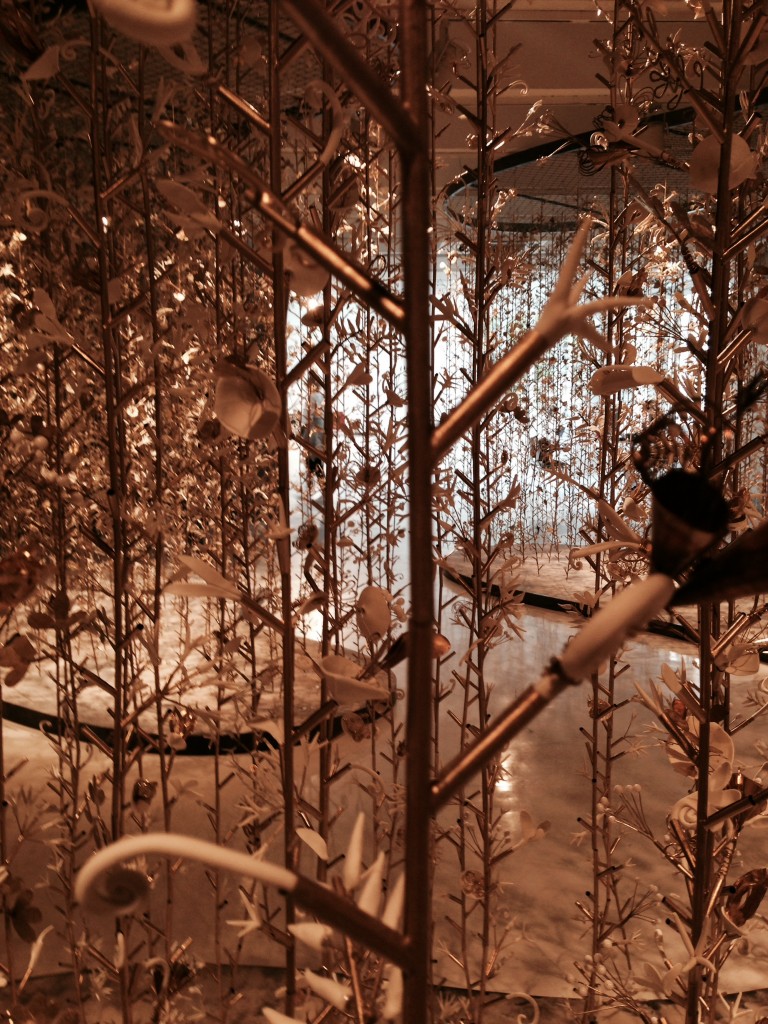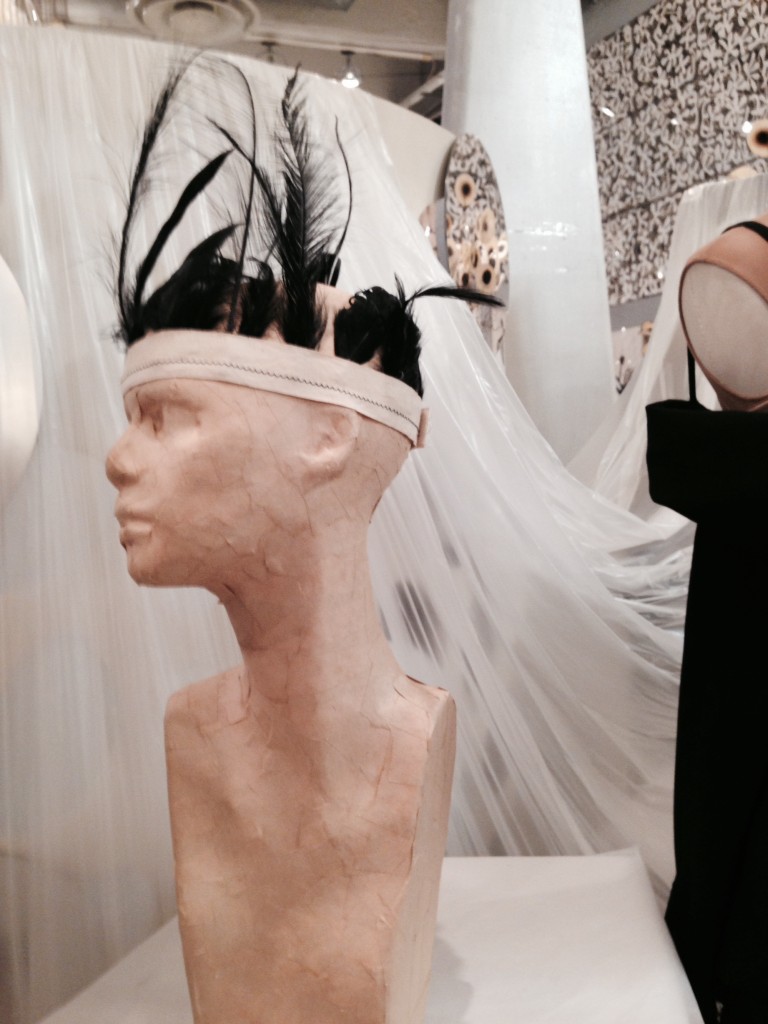 A packed  day and Best in Show Day Two: NILUFAR  DEPOT.