Salone Del Mobile 2015 – DAY 3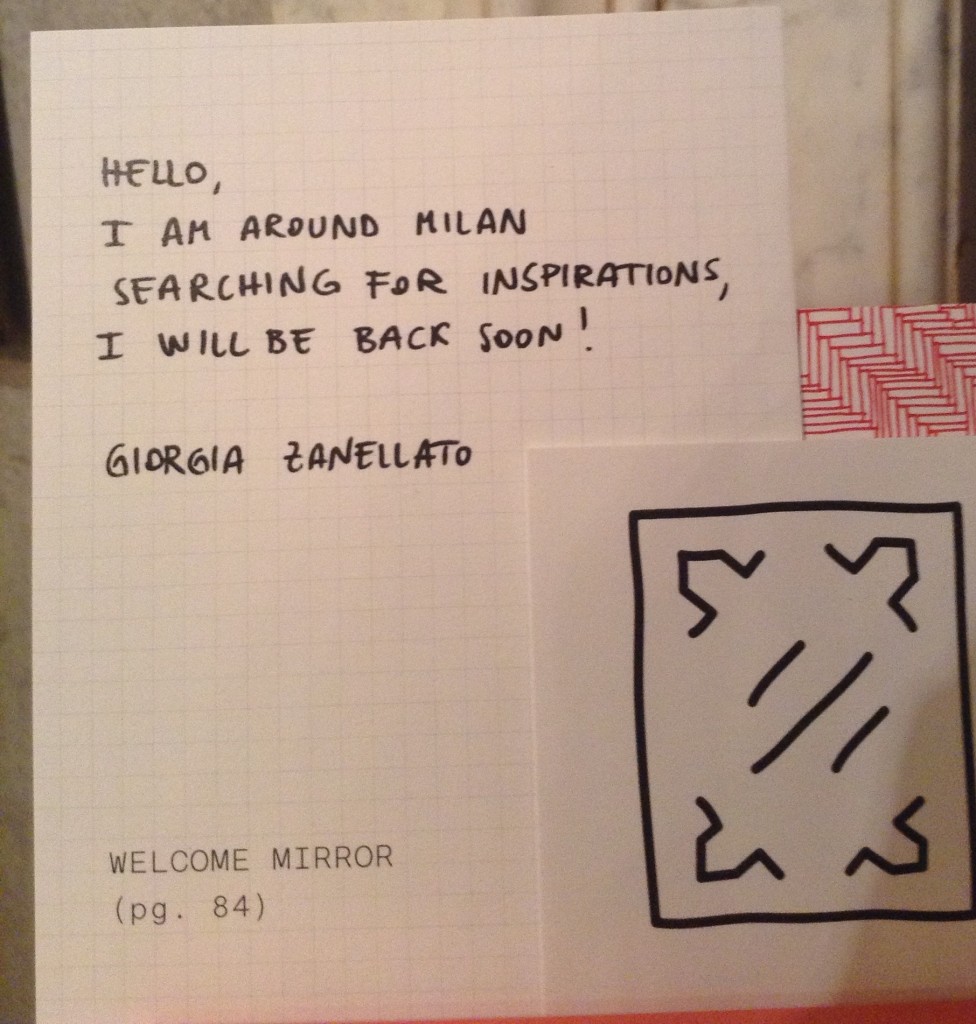 First stop:
VIA SAVONE and MOOOI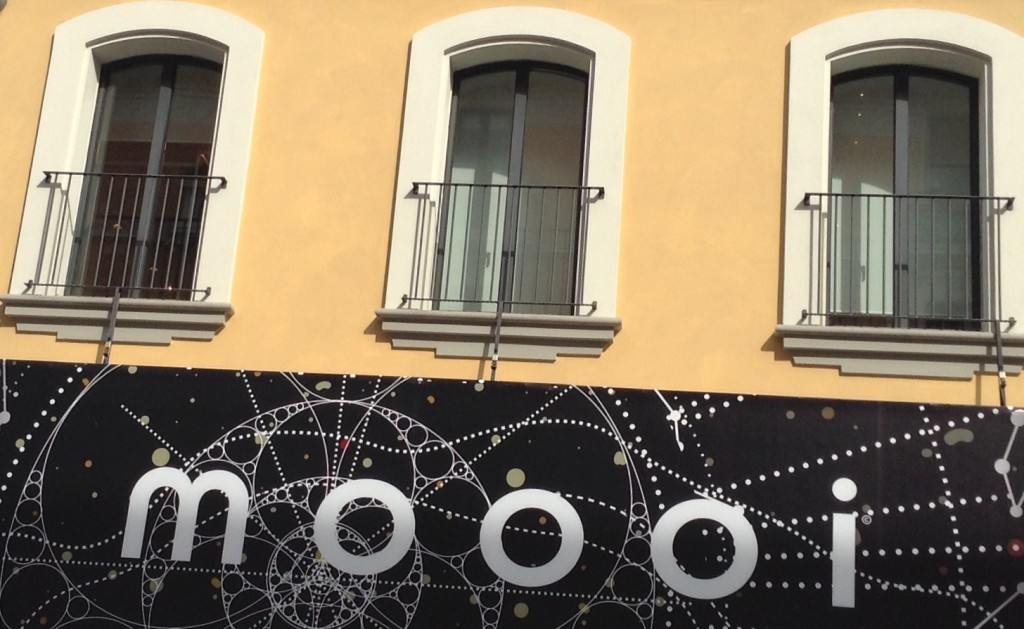 MOOOI's  presentation under the direction of Marcel Wanders is always slick, beautifully staged and theatrical .   This year they collaborated with the celebrated photographer, 'image maker', Rahi Rezvani. As well as furniture and lighting, MOOOI introduced a range of rugs and carpets in rich, painterly colours.
Arriving  early means you can beat the crowds at this popular exhibition and it's possible to see the imaginative room settings without getting elbowed in the ribs or having your toes stood on whilst people focus on their Instagram pictures.
Rahi Rezvani's powerful photographs complemented each of the 'living quarters' accompanied by the music of Joep Beving.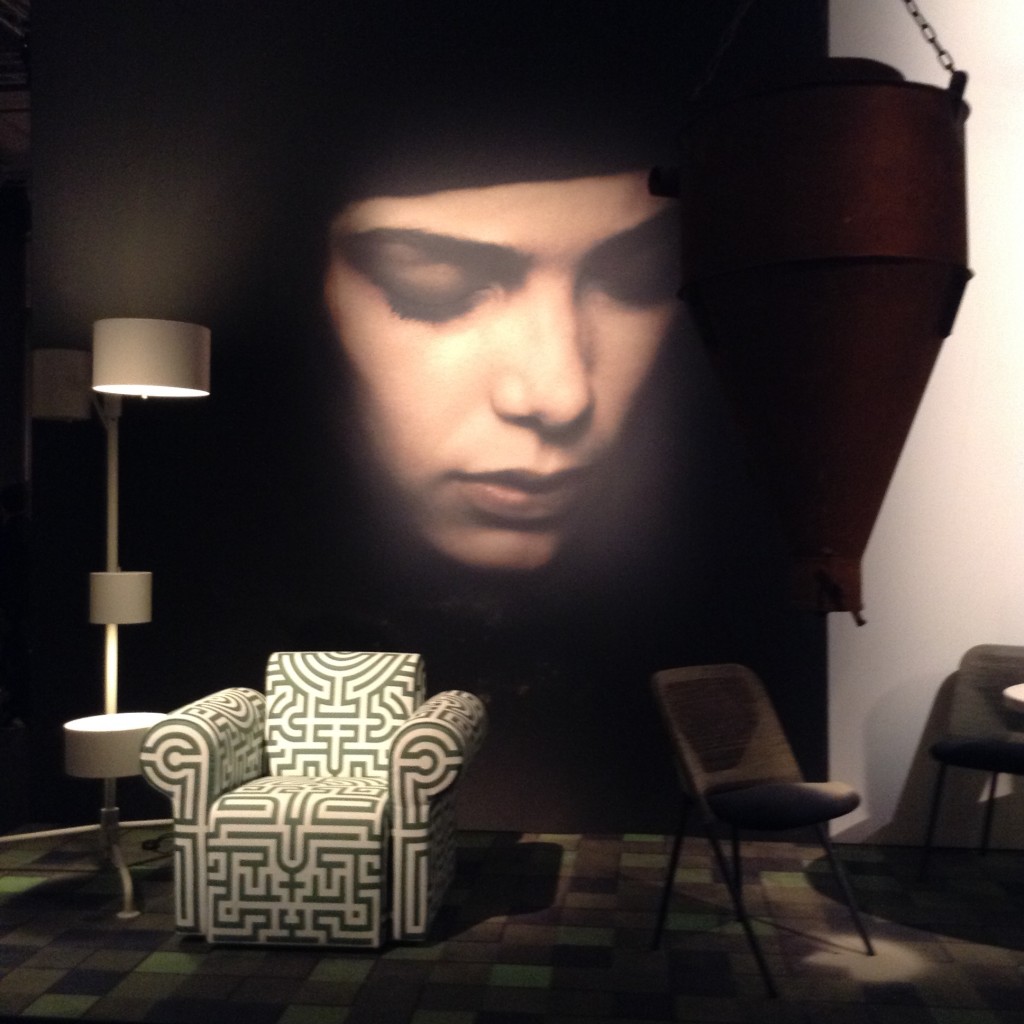 PAOLA NAVONE
SUPERSTUDIO
Necessary to see – ' just in case' – but never the best or most creative work.
FROM BEAUTY TO SHIT
EINDHOVEN DO IT AGAIN!!
Anyone familiar with Eindhoven Academy and its democratic ethos would not be surprised by this year's exhibition from the Food Non Food Department.
 'EAT SHIT'
TheEye is  a great admirer of Eindhoven's free spirited, independent approach and have visited and worked with many graduates over the years. Creative, down to earth and practical – very Dutch. No subject is too taboo or 'off piste'  for students and tutors to confront and tackle with a combination of dry humour that doesn't detract from serious issues. One year it was death,(very beautiful and sensitive)  now shit.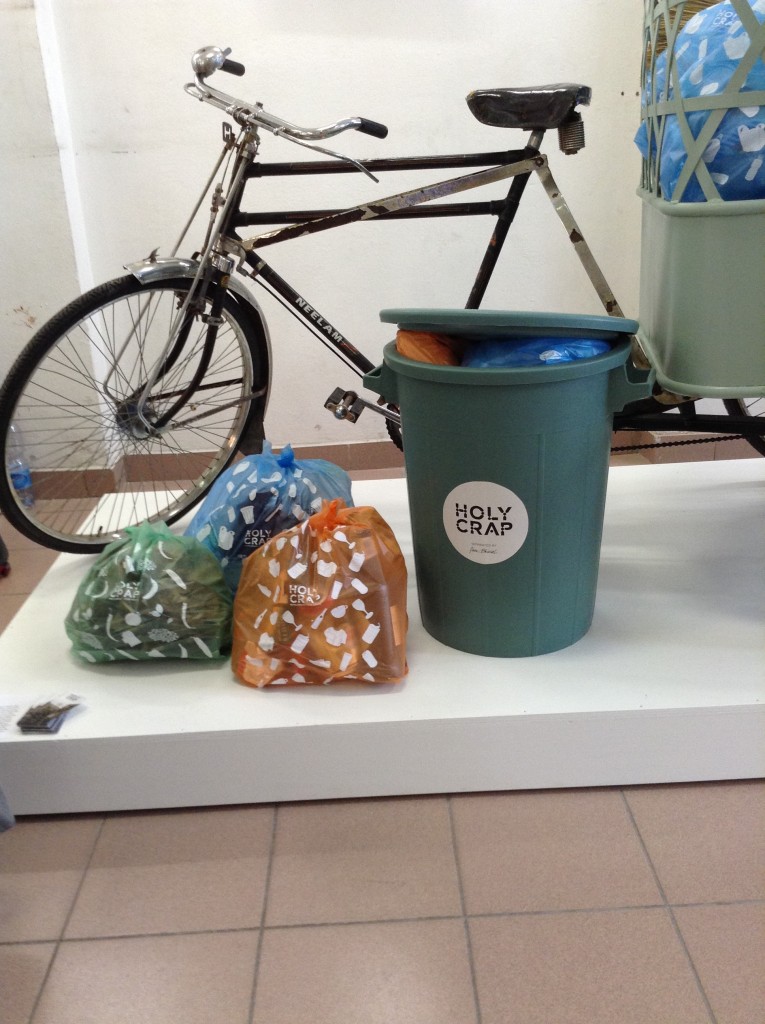 A perplexed friend asked me 'Well, what was that all about?' I stumbled to find a halfway acceptable explanation. Maybe it's obvious?      'Food is life' they say and 'input leads to output.'
So it makes sense to examine one of food's stinkiest consequences – shit and waste.
GRADUATE SHOWS
FROM POPCORN TO CANDYFLOSS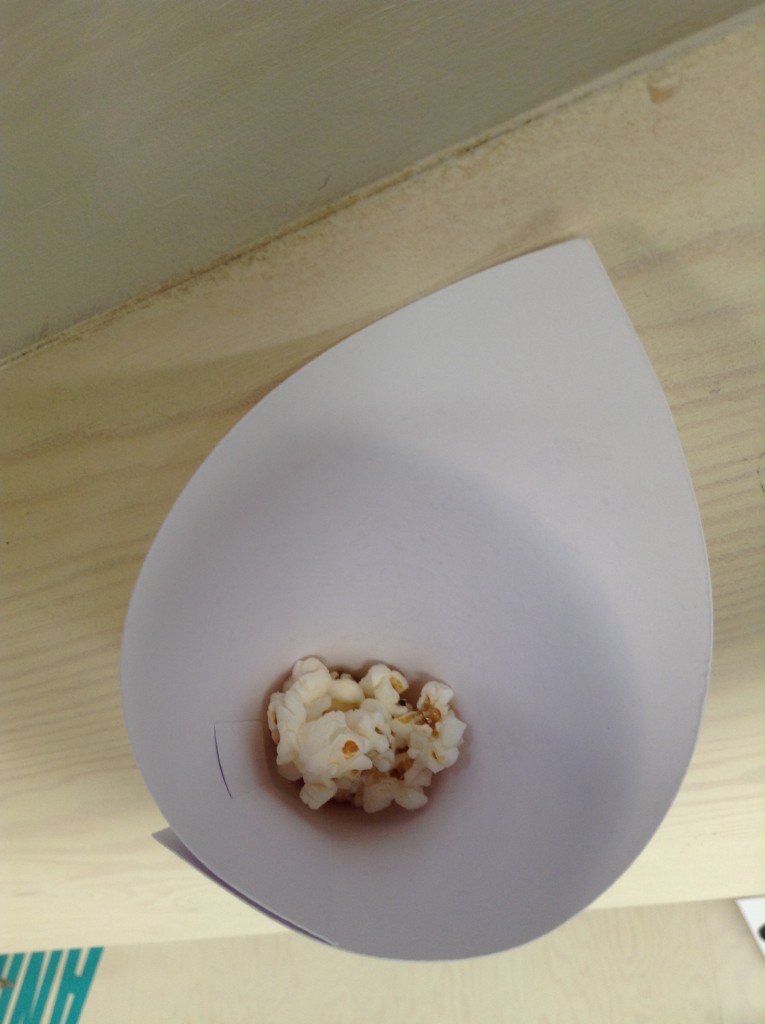 Graduates from other European colleges were exhibiting together, with food the popular choice.
A PHD in candy floss making or the culture of  popcorn?
Why not?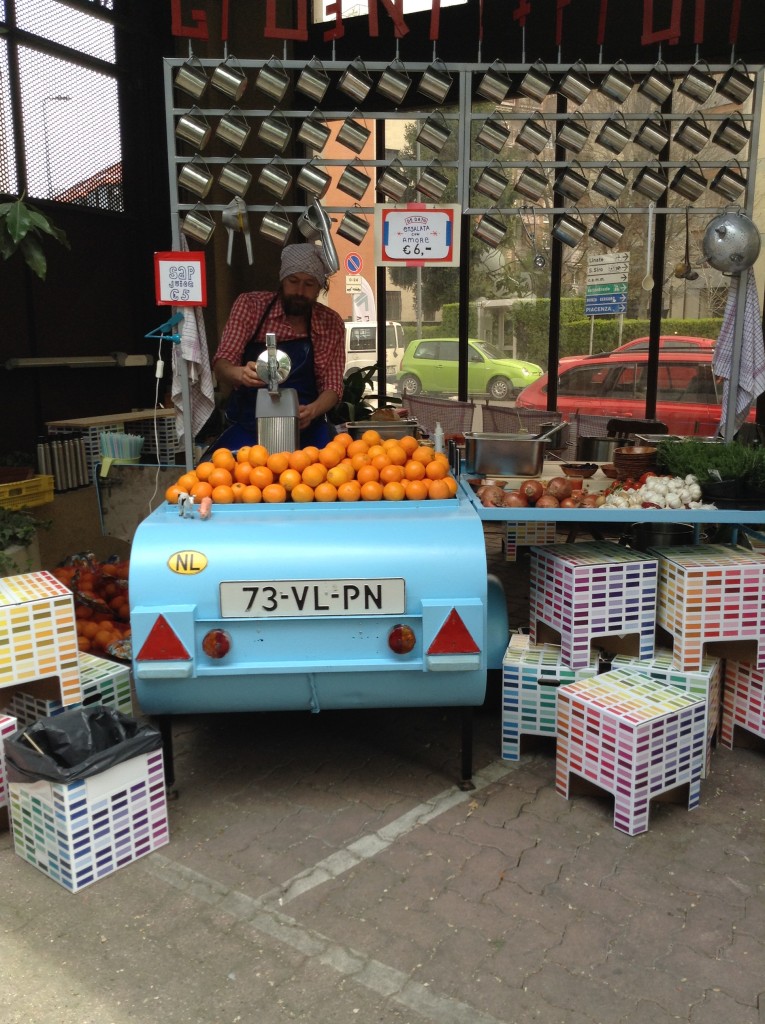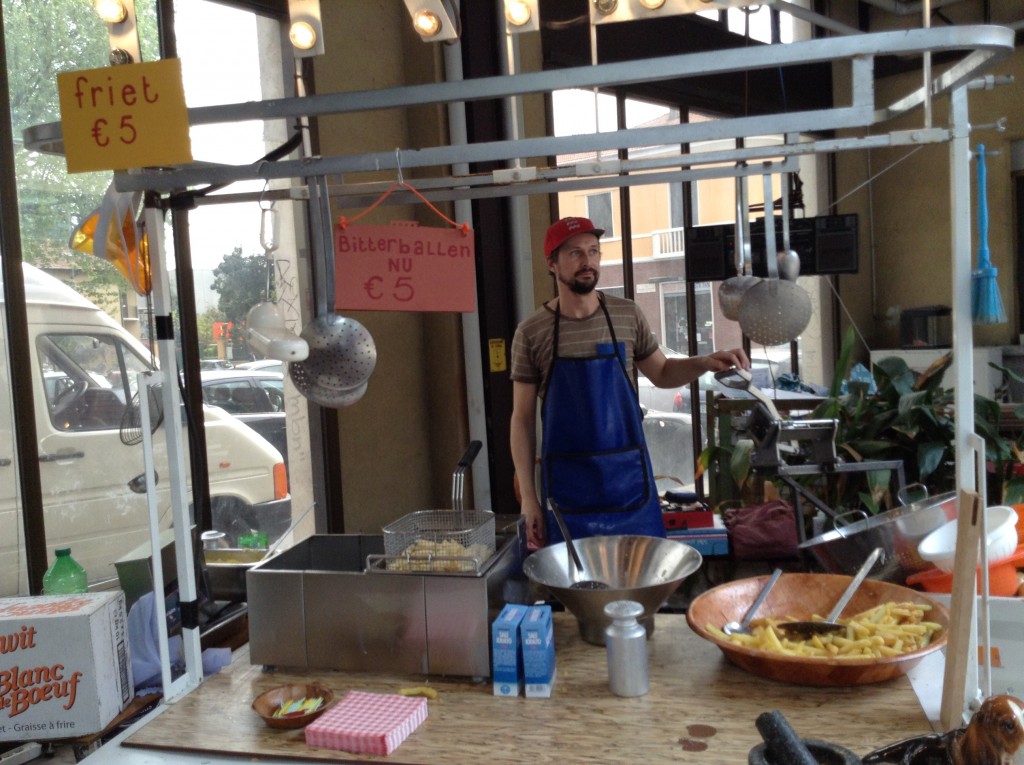 HOUSEWARMING at PALAZZO CRESPI
Palazzo Crespi, a spectacular Baroque style building,  built between 1795 and 1805 to celebrate the coronation of Napoleon Bonaparte, owned by the Crespi family.
HOUSEWARMING is a collaboration between Airbnb, the San Fransisco based company, and Fabrica, a communication research centre based in Treviso that aims to inspire emerging creatives  and focuses on communication as for conscious social change.
19 designers interpreted their personal definition of the experience of  'welcome' which ranged  from British tea time to the Indian ritual of lighting copper lamps.
One of the most fascinating and imaginative shows in Milan this year.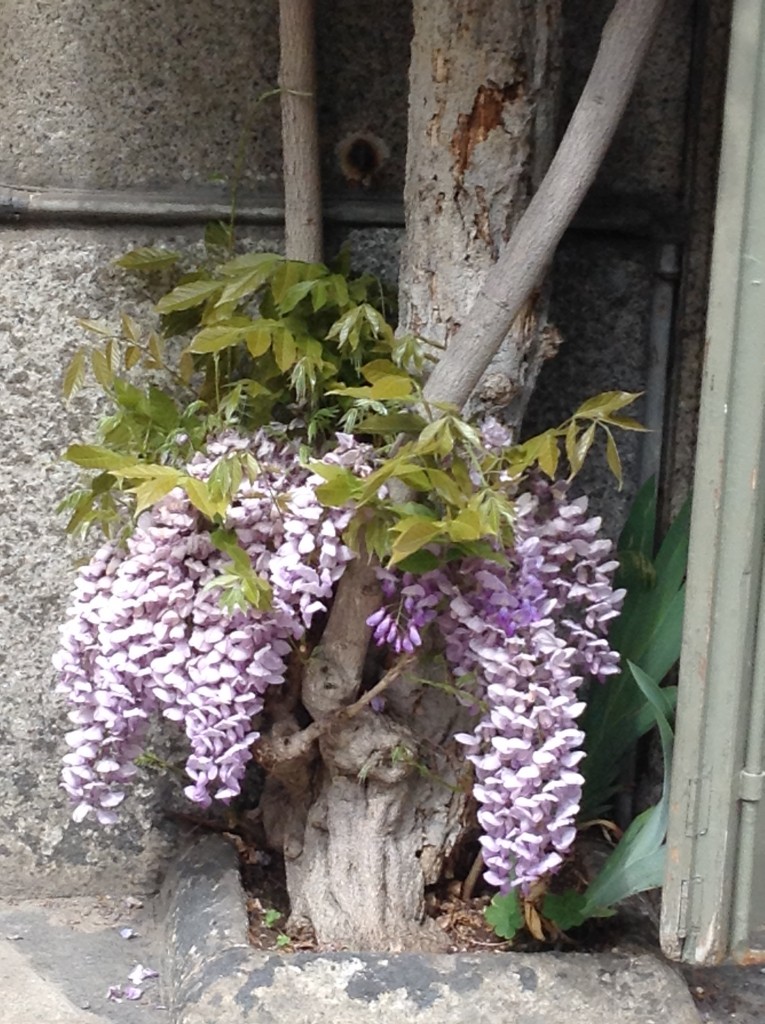 MAX LAMB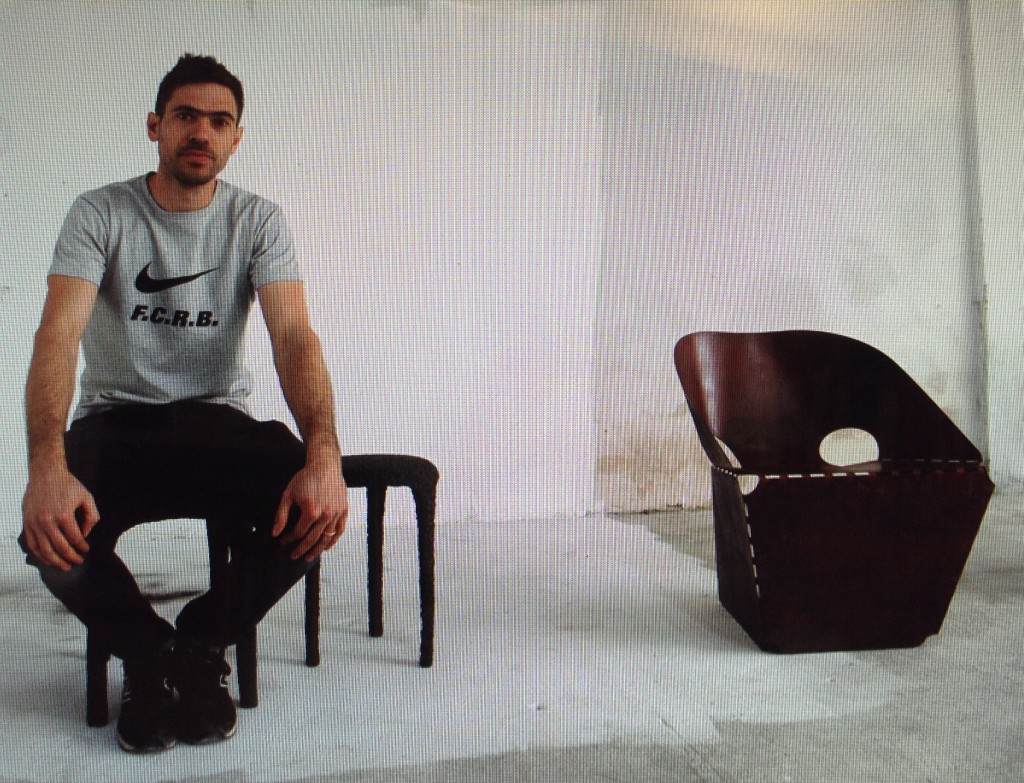 Occupying nearly the entirety of a gutted garage, 40 stools, benches, chairs in different styles – rough, refined, crudely sculpted- in different materials – aluminium, oak, marble etc. taken from his RCA graduation thesis. 'Exercises in seating' an extraordinary show taken from chairs made during his time at the RCA for his graduation thesis. Obsessive and fascinating.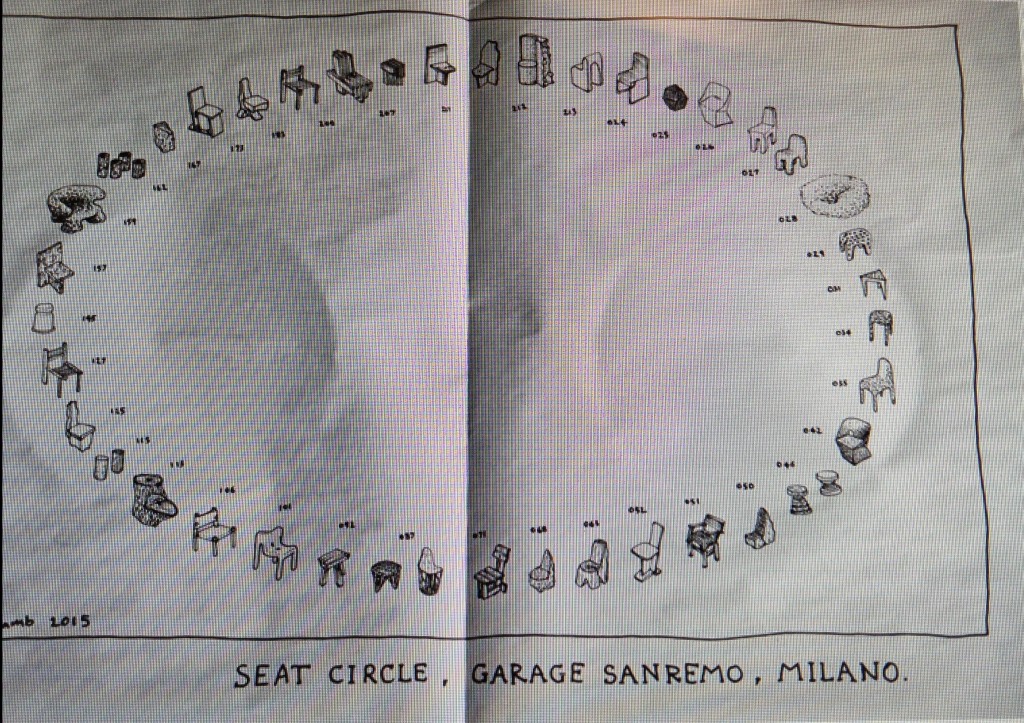 NIGEL COATES
CASTELLO di POTENTINO
One of TheEye's favourite designers (and favourite people) , ex professor and Head of Architecture at the RCA, Nigel Coates, hosted a wonderfully enjoyable dinner for 12 people followed by a party to launch his collaboration with CASTELLO di PONTENTINO, an historic castle surrounded by vineyards in Southern Tuscany. The new collection brings to life objects that reflect the notion of the 21st century castle.
Furniture, lighting, tableware and fabrics all conceived by Coates and the castle's own stable of designers.
The dinner was accompanied by equally delicious wines from the vineyards – named after precious stones and jewels. Soft, subtle and rich.
CHEERS!
As the dinner ended the music and dancing started with the most elegant, exotic party guests – very 21st century Dolce Vita. Great atmosphere.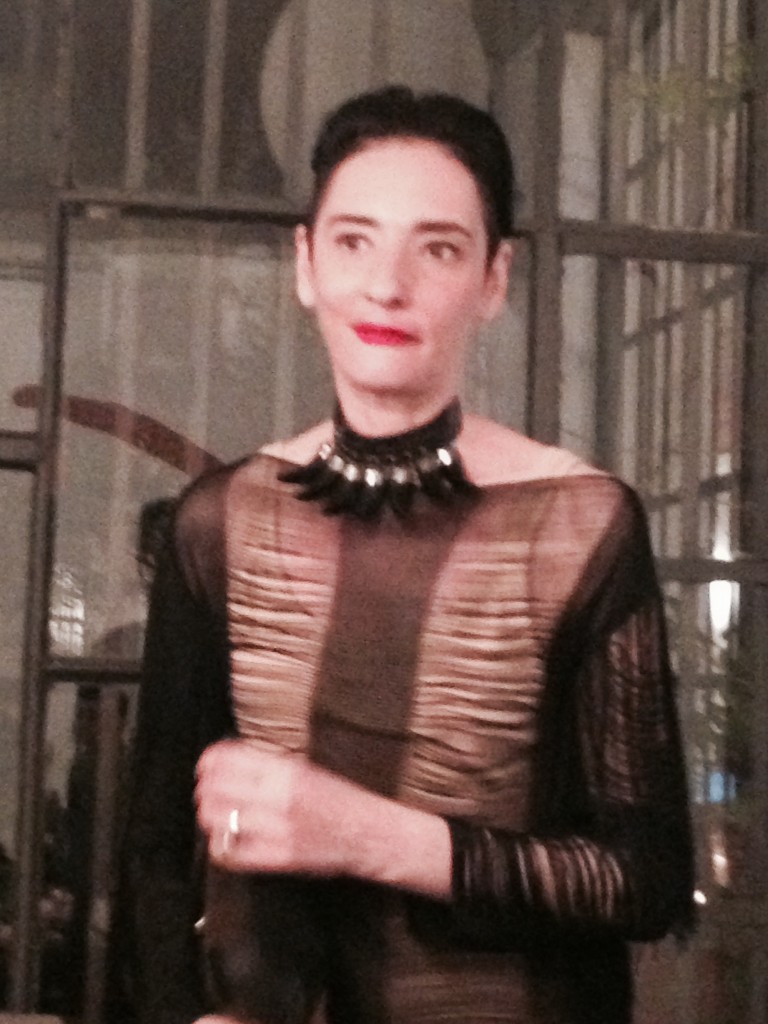 DAY 3 ACTION PACKED AND HARD TO SINGLE OUT 'BEST IN SHOW'
All winners in very  individual ways.
DAY 4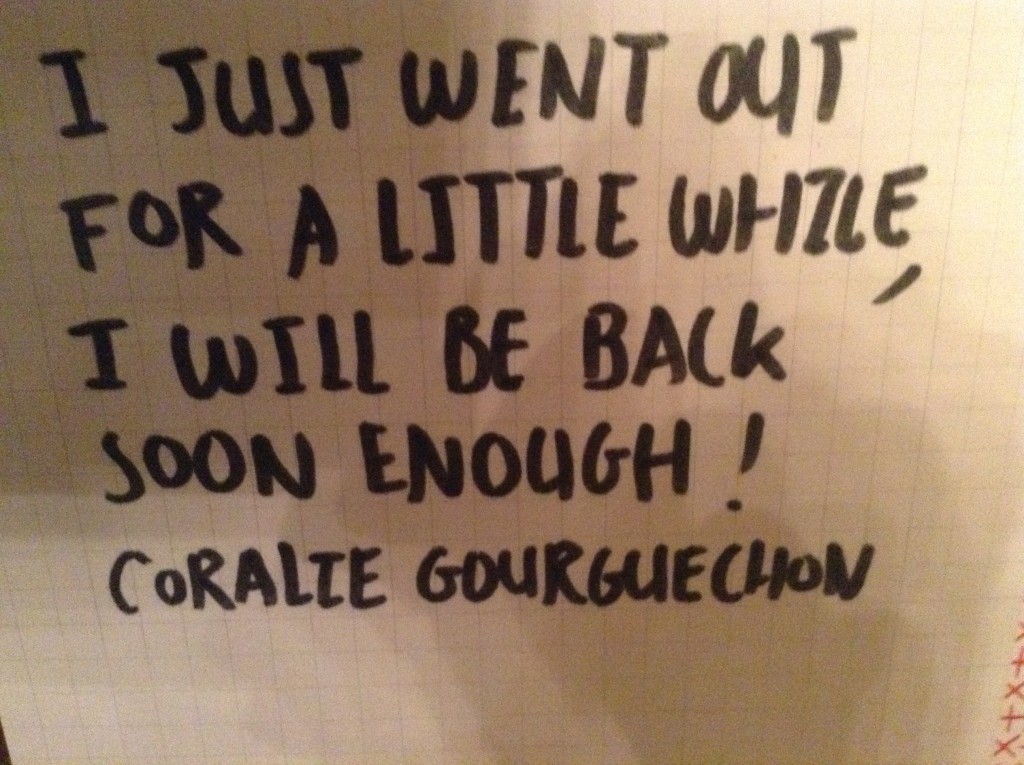 Time to leave – where had the time gone?
As I drove to the airport in pouring rain I couldn't believe my good fortune, the sun had shone each day. And what a difference it makes.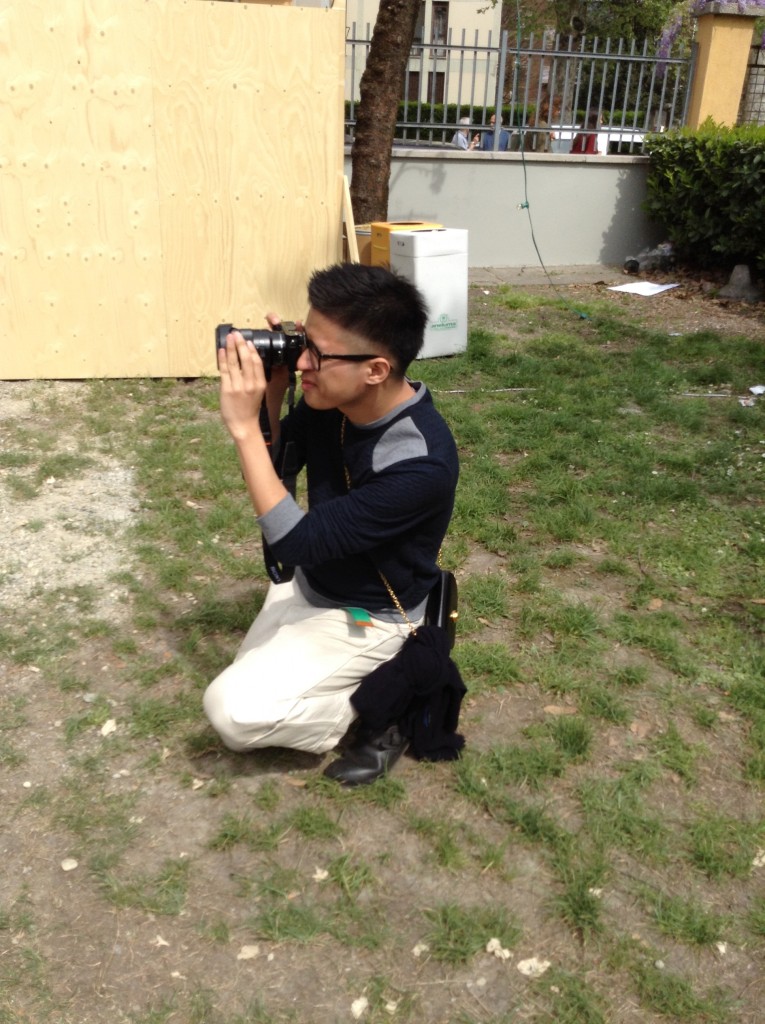 With so many ideas swirling in my head there is much to reflect on.
And THAT'S why I go to Milan.
PS:
Did TheEye got this one wrong? Comparing the DROOG installation in a local hardware store of micro tools with NU-LINE? TheEye failed to see any significance (and still finds it a bit 'Emperor's new clothes). But clearly it was a winner scooping up a Milan Design Award.
It's all a matter of opinion !!!