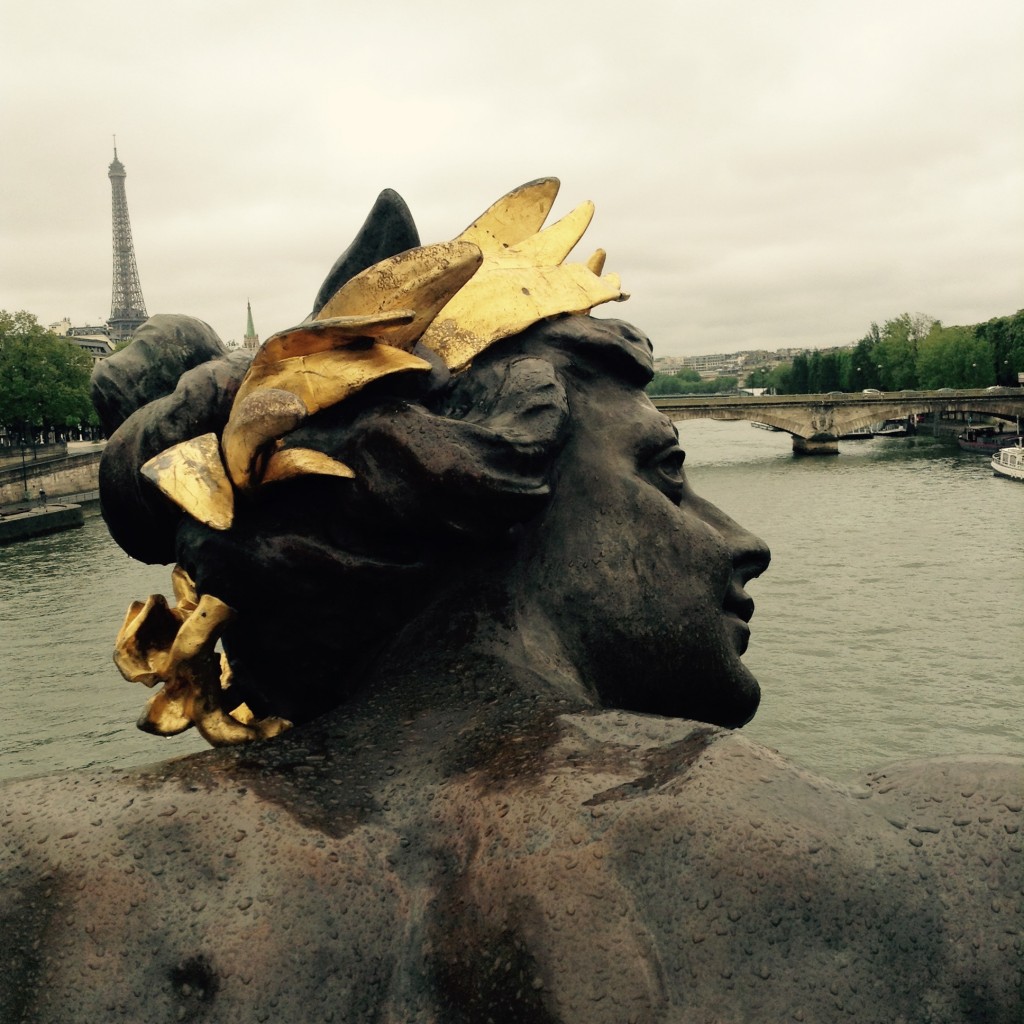 MAY DAY IN PARIS MEANS LILY OF THE VALLEY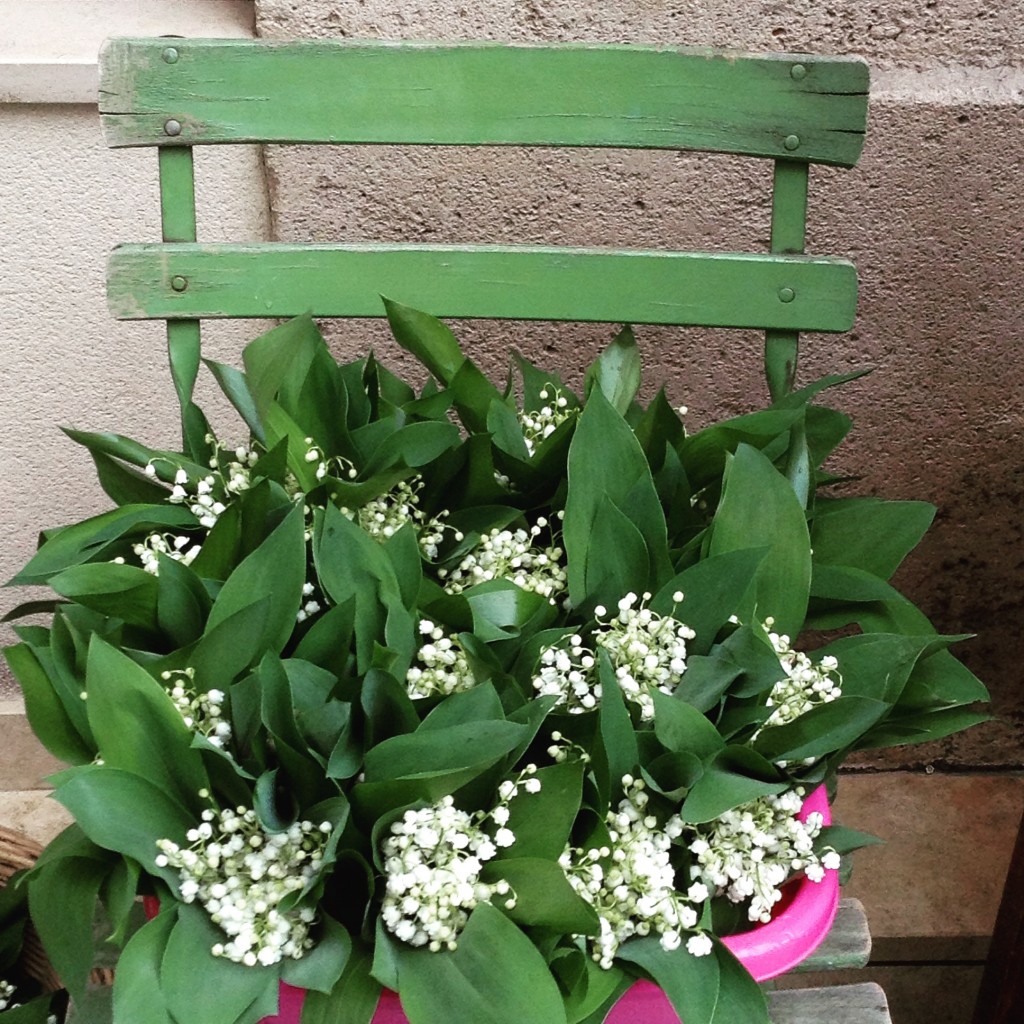 On every street corner people are selling bunches of these delicate, fragrant flowers and TheEye's favourite. A lovely tradition.
FONDATION LOUIS VUITTON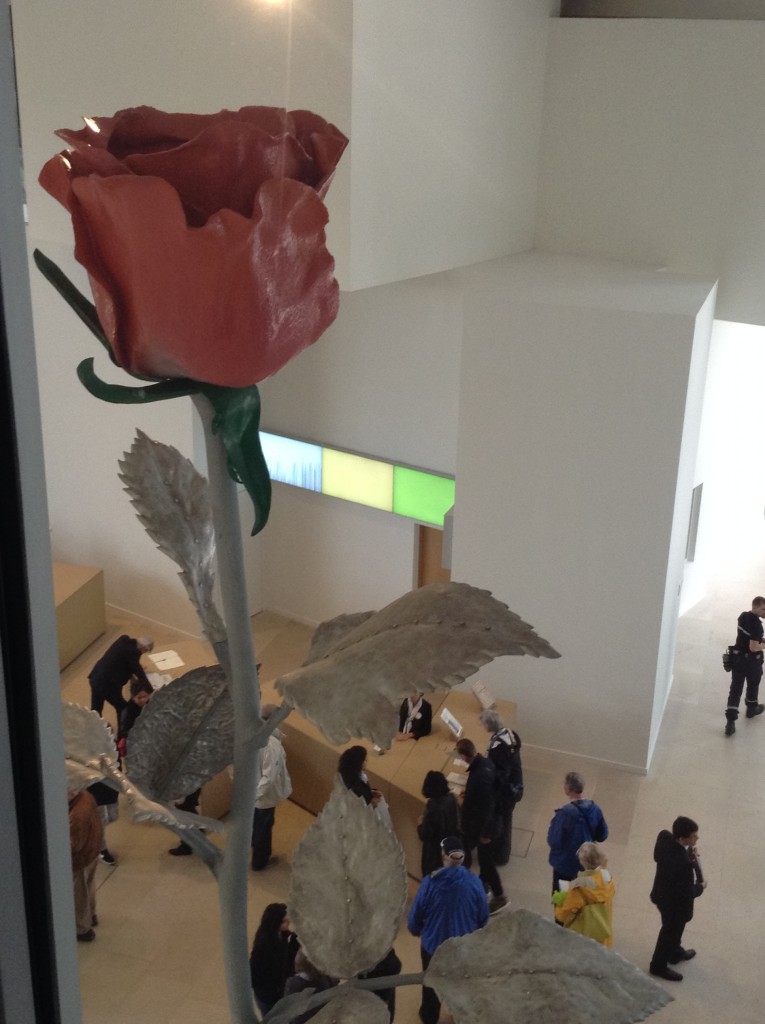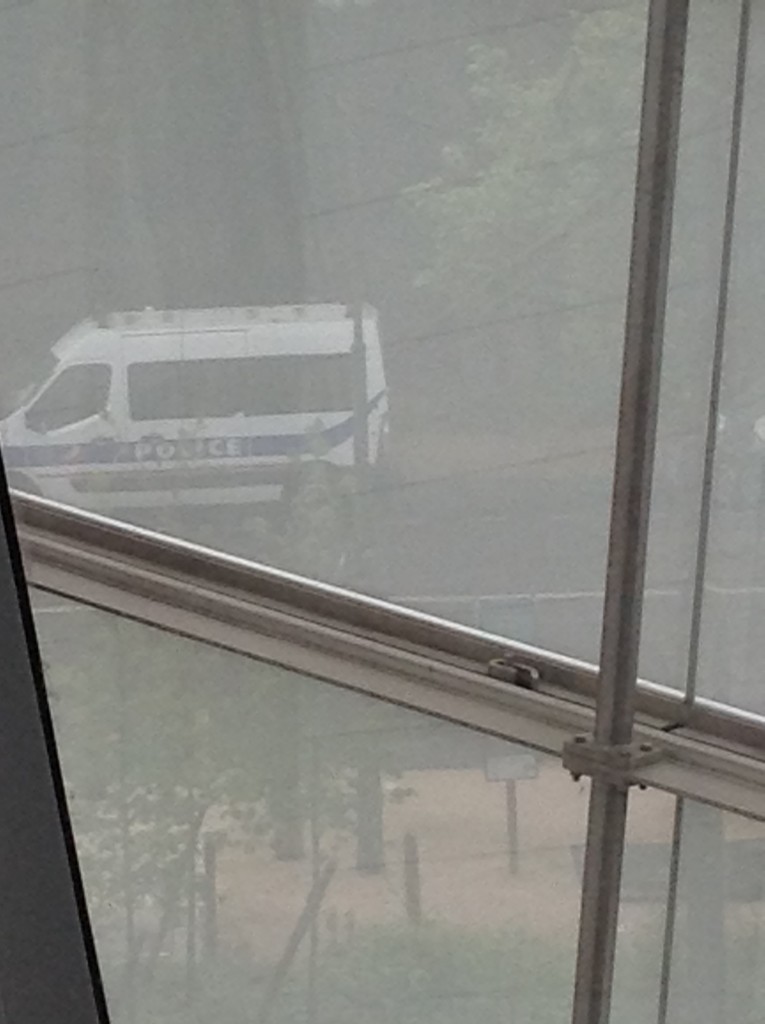 'KEYS TO A PASSION'
This small but exceptional exhibition is not hung in chronological order, but in four specific sections – expressionism, abstraction, futuristic, (described as 'POPIST') , and the relationship between art and music.  A different and logical curatorial approach.
There are staggering loans from the world's great art galleries  – the Hermitage in St Petersburg (Black Square painted in 1923 by Kazimir Malevich), Edvard Munch's The Scream from Oslo, Matisse's The Dance again from the Hermitage (another version is in MOMA, New York) and the most stunning Monet Water Lilies  –  this pair have an usually intense blue it makes your skin bristle  –  mesmerising.   Picasso's 1930's portraits of his muse Marie-Therese and the iconic head and shoulder sculpture. But it isn't just the 'trophies' that makes this exhibition outstanding, there are a handful of lesser known names including Finnish modernist, Akesli Gallen-Kallela, whose 'timeless nature',  frozen lakes and landscapes, made TheEye put Peter Doig into perspective. And another Finnish artist, Helene Scchjerbeck's anguished self portraits.
JEAN PAUL GAULTIER EXHIBITION, GRAND PALAIS
Having just seen the Alexander McQueen retrospective at the V&A,  Savage Beauty  it was hard not to make comparisons. Unlike McQueen, Gaultier is an extrovert showman (he even had his own popular T.V. show in the U.K., Euro Trash) and comes across as a boy who likes to have fun.  With celebrity friends and clients such as Madonna, a fascination with cross gender dressing, sexual pranks, mermaids and sailors –choice of models– short, fat, tall, thin, young and old – they all had their place on his catwalks. The exhibition was packed with people loving the spectacle . Mannequins particularly those of Gaultier himself, blinking, winking and talking. The  clothes and craftsmanship?  Stunning.
Across the bridge in pouring rain to the Musee D'Orsay and DOLCE VITA? LIBERTY AND ITALIAN DESIGN FROM 1900 – 1940.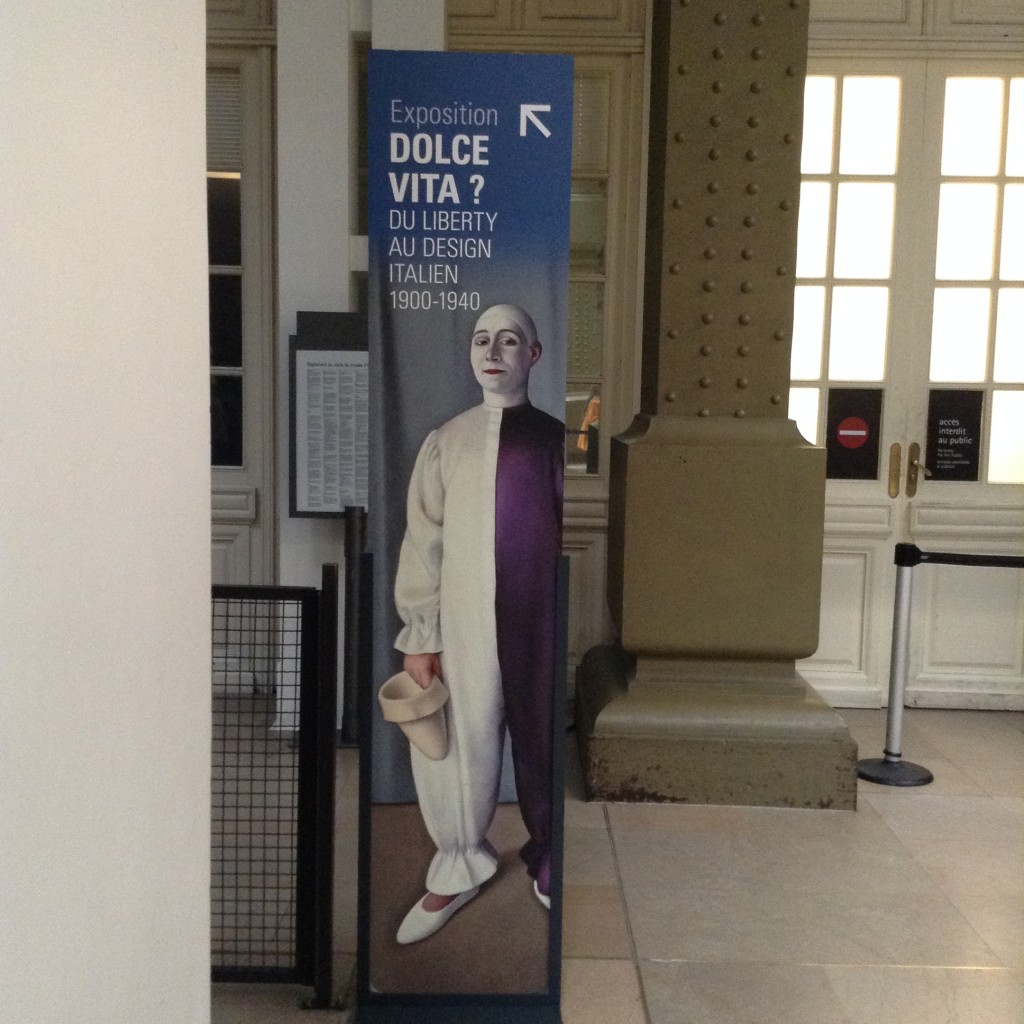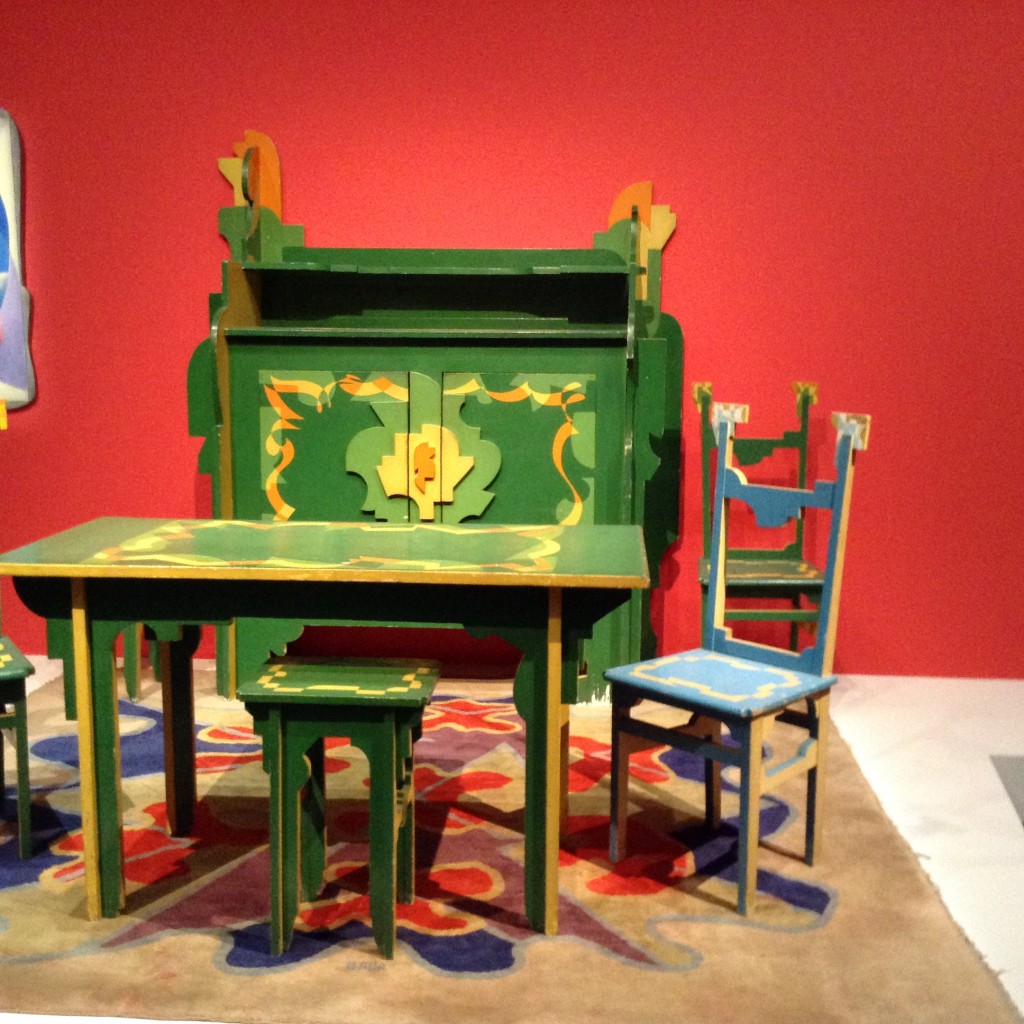 Whilst TheEye was familiar with Carlo Bugatti, she was utterly ignorant about the importance of the Italian Art Nouveau movement.   This exhibition of furniture, decorative arts and craft as well as advertising posters, film and paintings by artists such as Giorgio de Chrico showed how Italian design had its roots in the early 1900's and how architects such as Walter Gropius, Corbusier, Gio Ponte, even the Memphis group  were all influenced by it.
TheEye takes food seriously and after a day of walking and looking, it's time for eating.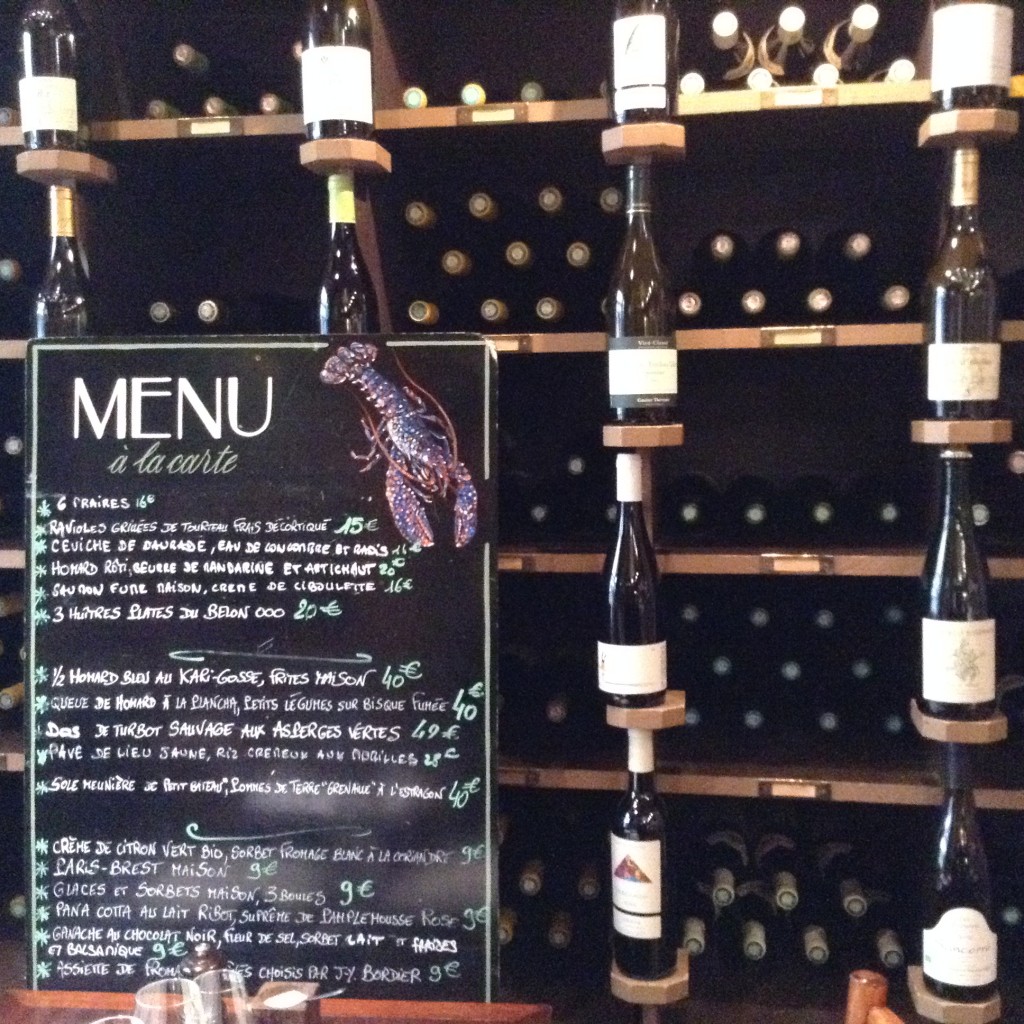 Then Saturday's wonderful food market to buy things  to take home which included big fat white asparagus, cheese and other delicious goodies.