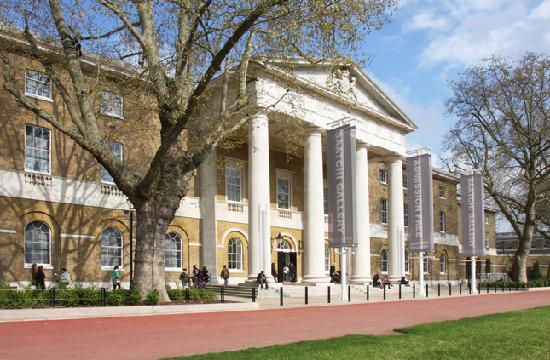 TheEye
 never misses
COLLECT
which gets better and better each year from its beginning in a rather cramped space at the
V&A
to its current home in the
 Saatchi Gallery
.
I feel a particular nostalgia having in some way been instrumental in how COLLECT came into being.
The Crafts Council
's very popular and successful  annual craft fair at the Chelsea Town Hall  didn't really reach the 'top end' of the craft/design market. COLLECT was modelled on the Contemporary Decorative Arts (CDA) selling exhibitions started in 1997 at
Sotheby's
.
Daniella Wells, worked with me and later joined the Crafts Council  helping to  set up COLLECT and is now Show Director.
Several crafts people represented by galleries at COLLECT were in those original Sotheby's exhibitions and it gives me a lot of satisfaction to see how their careers have progressed from those early days when most were young graduates struggling for recognition and to make a living.
It also is a credit to the high esteem in which COLLECT is now held that it attracts leading international galleries. In addition to Germany, Scandinavia, Italy, France, Lithuania and Belgium,  Asian galleries are showing work from Japan, South Korea and China.
It all makes for a lively dynamic.
COLLECT is a chance to buy world-class, museum-quality contemporary craft from 35 international galleries each representing established and emerging artists.
Alongside these eminent galleries the top floor  will feature COLLECT Open, a space created for artists to explore new ideas, and a preview of the latest Crafts Council Touring Exhibition I AM HERE.
For special features and more information please see http://www.craftscouncil.org.uk/what-we-do/collect/