COLLECT AND COCKPIT STUDIOS
COLLECT, COCKPIT ARTS, AND SOMETHING BEAUTIFUL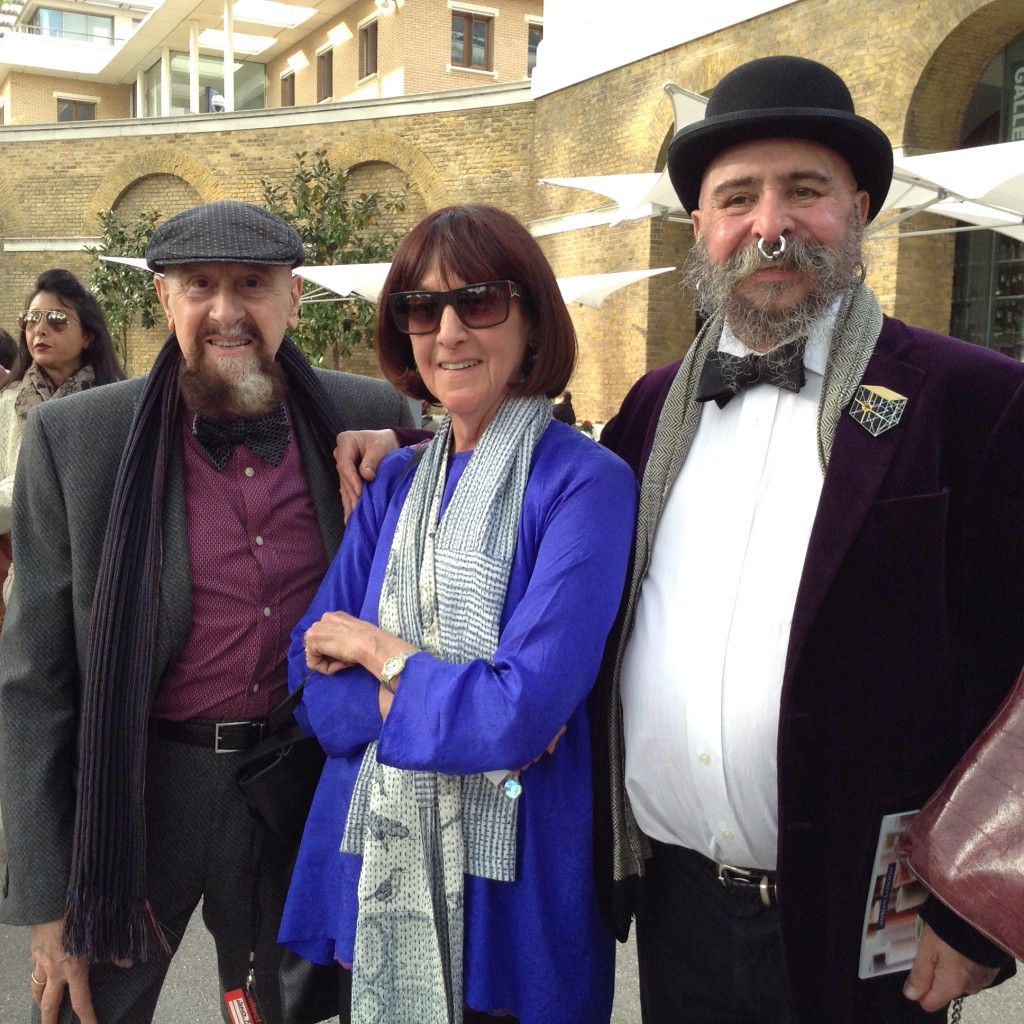 OPENING PREVIEW DAY
TheEye was an early bird for  preview day at COLLECT. What a luxury to be able to walk around in a leisurely manner before the crowds arrived. COLLECT has become a popular annual event and always good to see familiar galleries but also refreshing to see an increase in new faces particularly those from overseas.
ADRIAN SASSOON GALLERY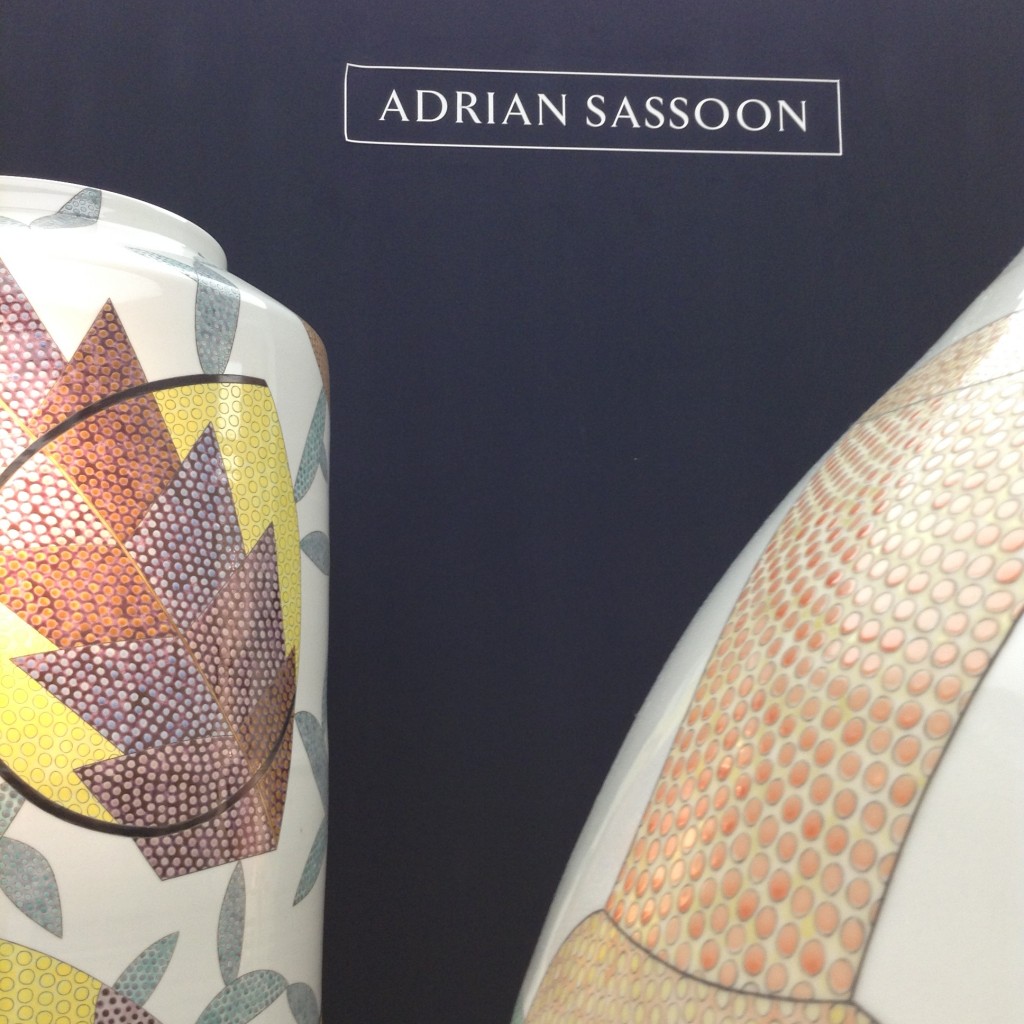 TheEye calls Adrian Sassoon the Larry Gagosian of the craft world. He has a great eye and natural instinct  and exhibits at most international art and craft fairs. Sassoon represents some of the finest craftspeople – ceramics, glass, jewellery and silver.
ROGER LAW AT SLADMORE CONTEMPORARY
Remember watching Spitting Image and those mocking, satirical  puppets,  which and gave so much pleasure for over 12 years? One half of the creative duo, Roger Law, turned his talents to ceramics and moved to Jingdezhen in China, famous as 'the porcelain city'. Law is now making monumental and striking vessels. Exceptional.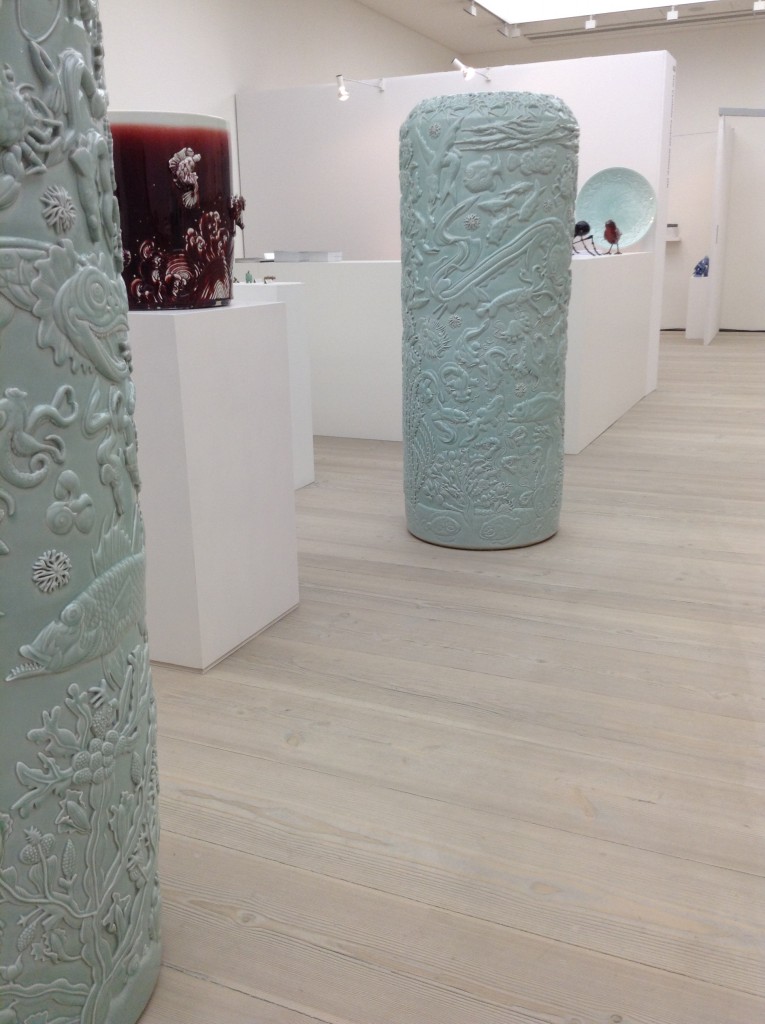 JOANNA BIRD CONTEMPORARY CERAMICS AND GLASS GALLERY
Joanna Bird has the most interesting ceramic and glass artists. The work on her stand, as always, was of the very highest standard.
SARAH MYERSCOUGH GALLERY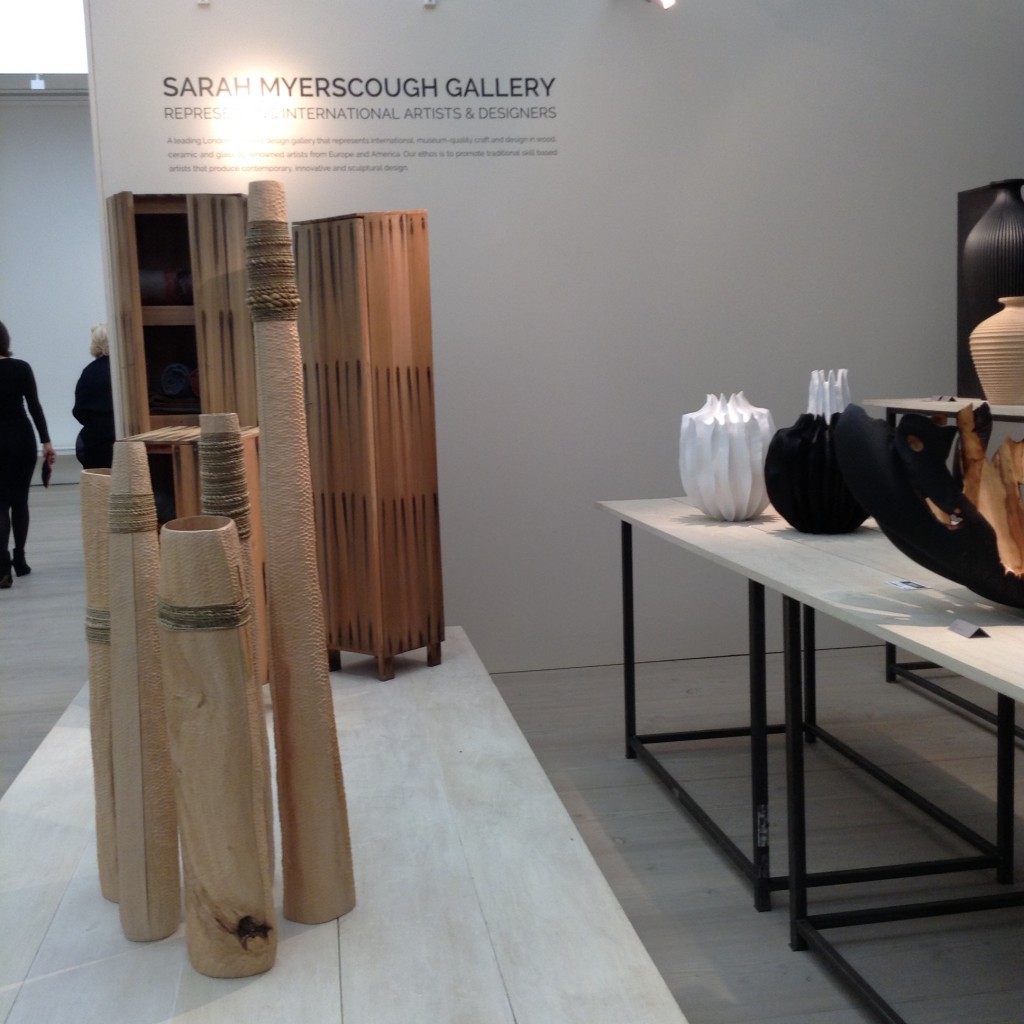 Sarah Myerscough specialises in sculptural wood and represents an international group of artists and designers.
It was good to see fine work from China, Korea and Japan.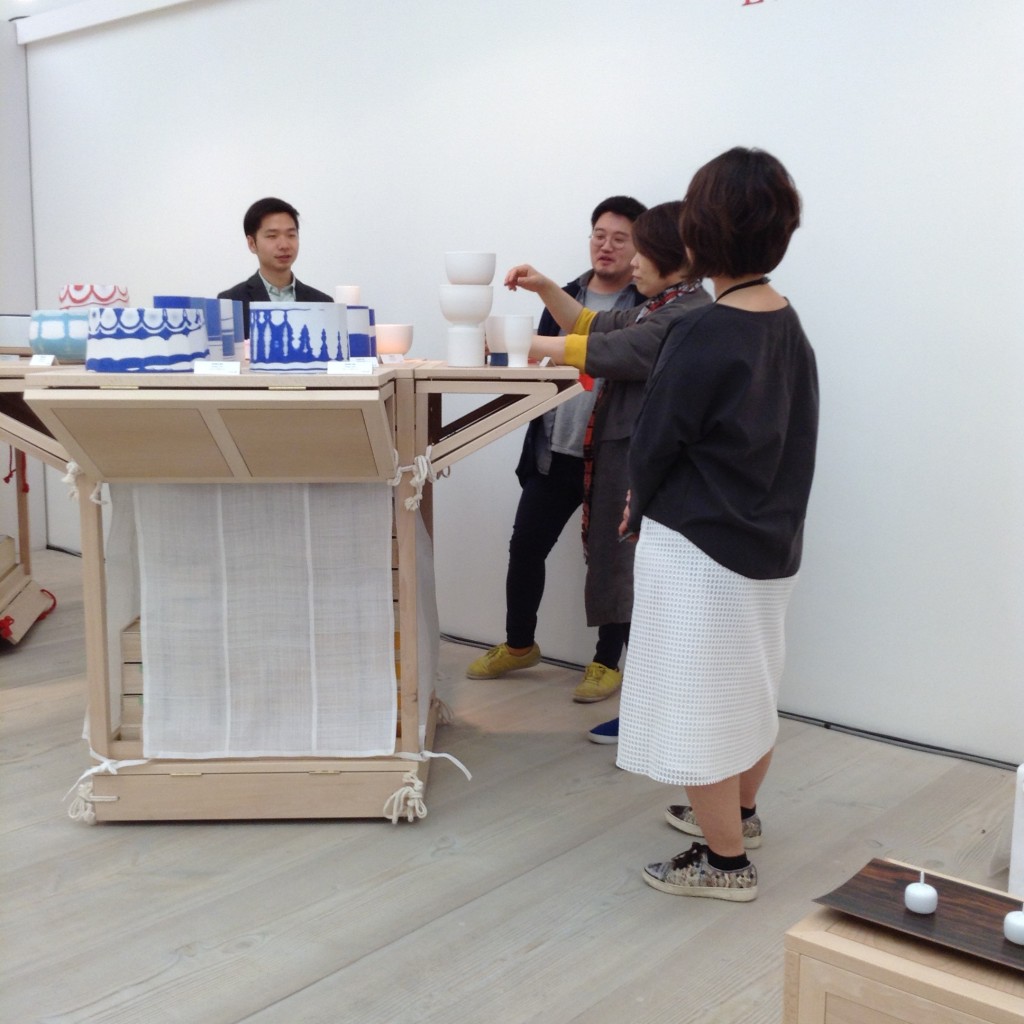 Also some  interesting artists from LITHUANIA .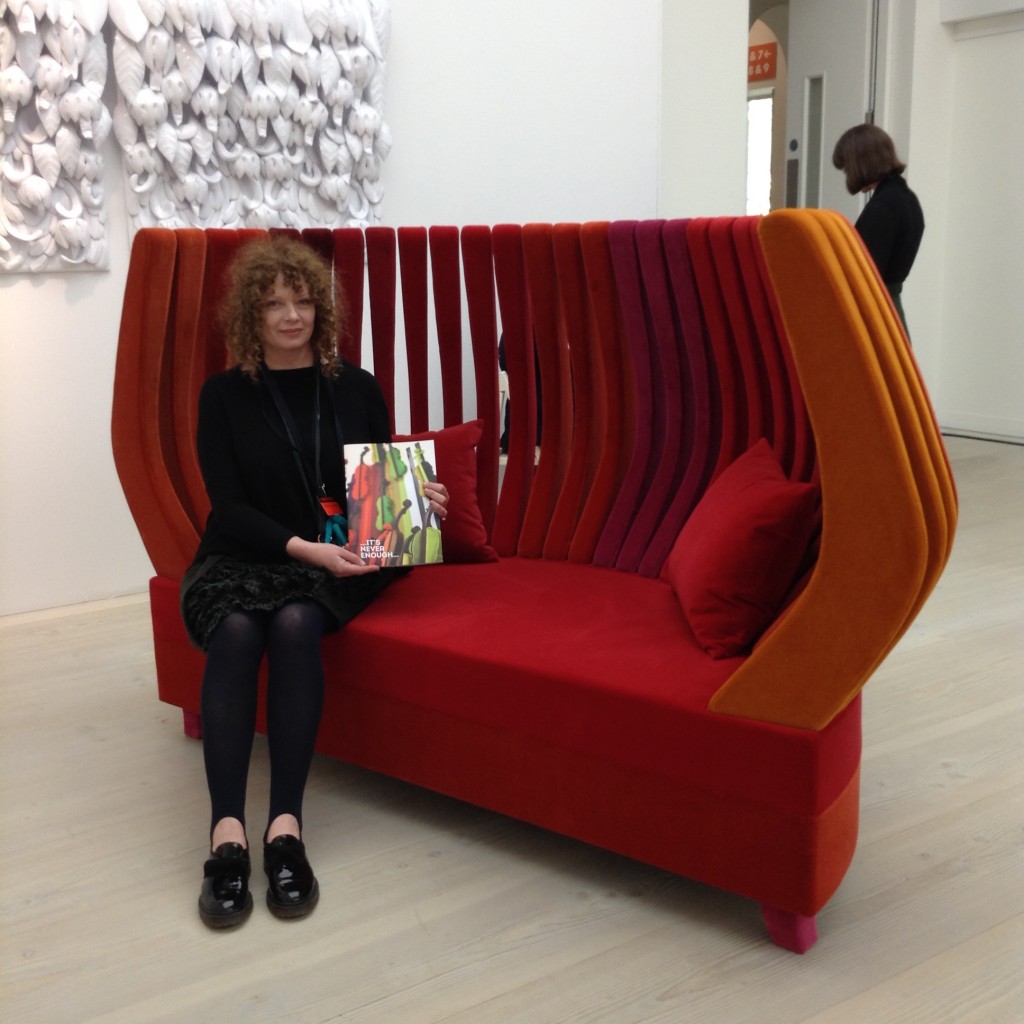 Loved the work of Severija Inčirauskaitė – Kriaunevičienė (try using that name over the phone) who embroiders through metal. Very skilful work. Great fun.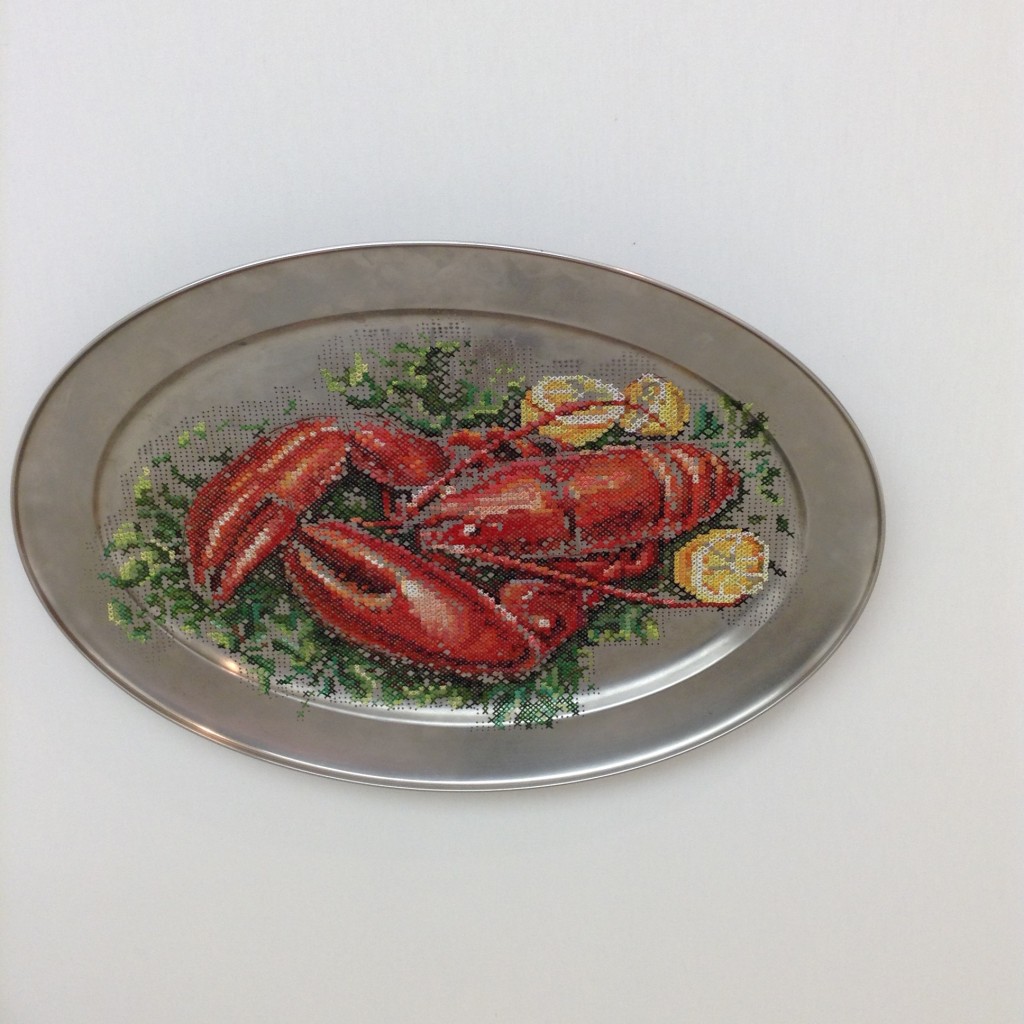 GALERIE MARZEE NIJMEIGAN
THE WILLS LANE GALLERY, ST. IVES
JAGGERART GALLERY
CYNTHIA CORBETT GALLERY
TORD BOONTJE
OTHER TEMPTATIONS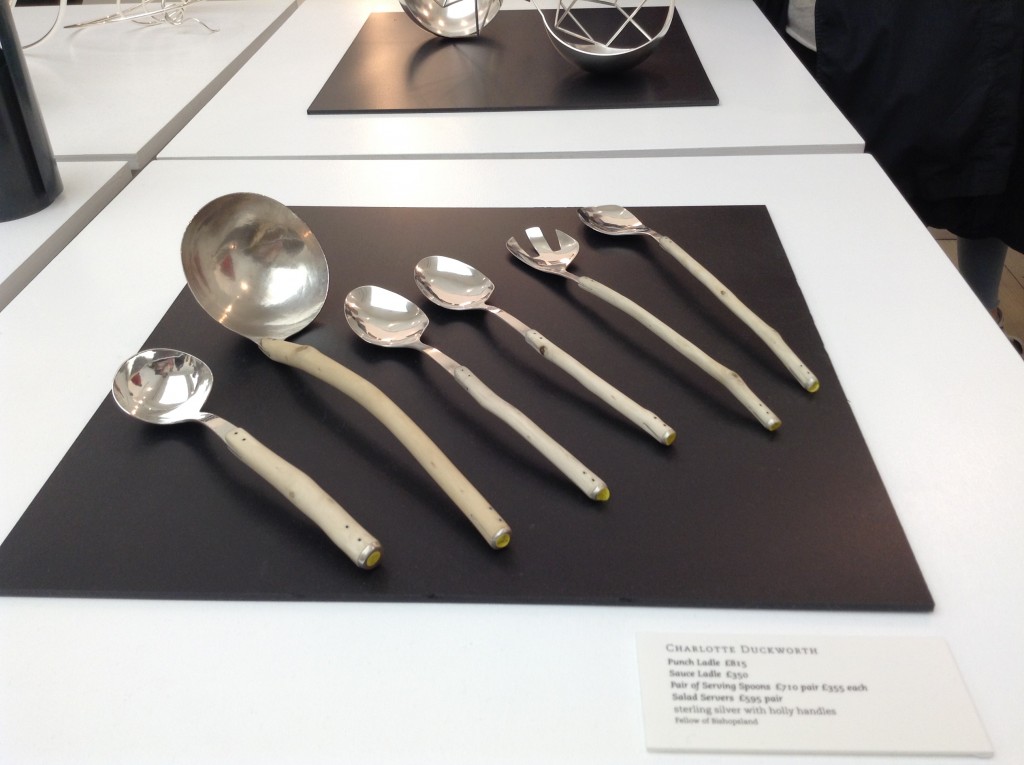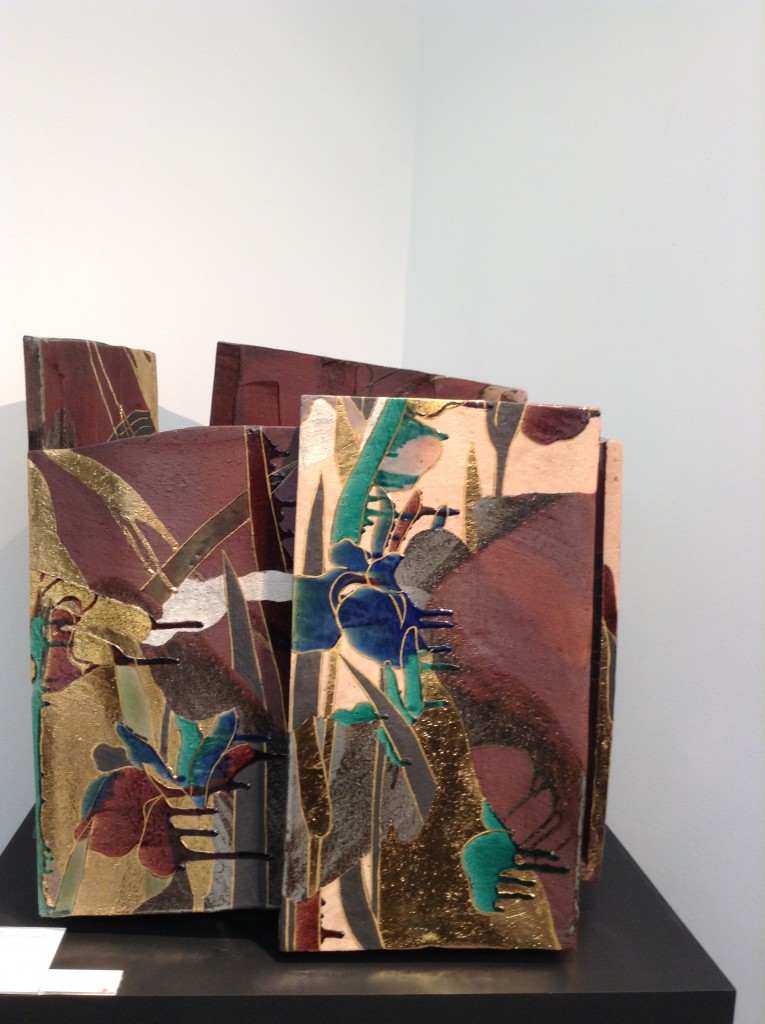 AND WHAT ABOUT THESE?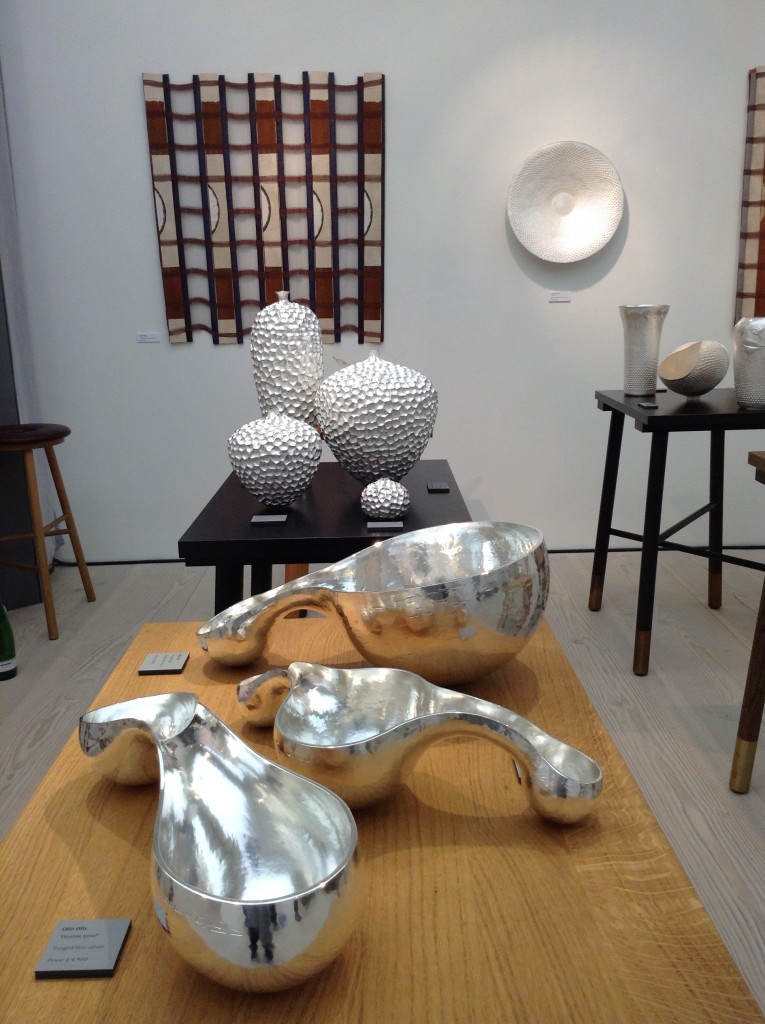 COCKPIT ARTS OPEN DAY
TheEye always enjoys the twice annual Cockpit Studios Open Day in Holborn (there is another in Deptford). Clearly, judging by the crowd, so do others. Full of people shopping, talking to the designers and having a great time. There is a good atmosphere and energy.  Hand Made Food Cafe, 'London's answer to the River Cottage' is pleasant for a tasty snack and  to rest weary feet .
Cockpit studios offer 170 talented makers and designers an opportunity to rent subsidised studio spaces and to work alongside other people.
'SHOPPING'
'MAKING'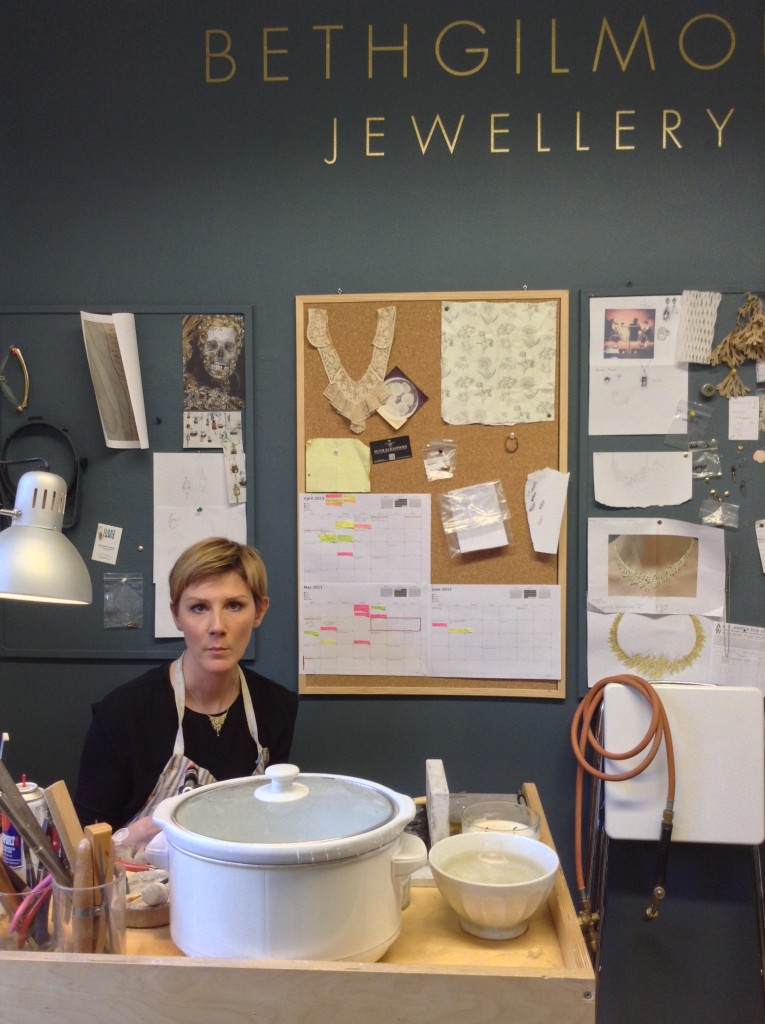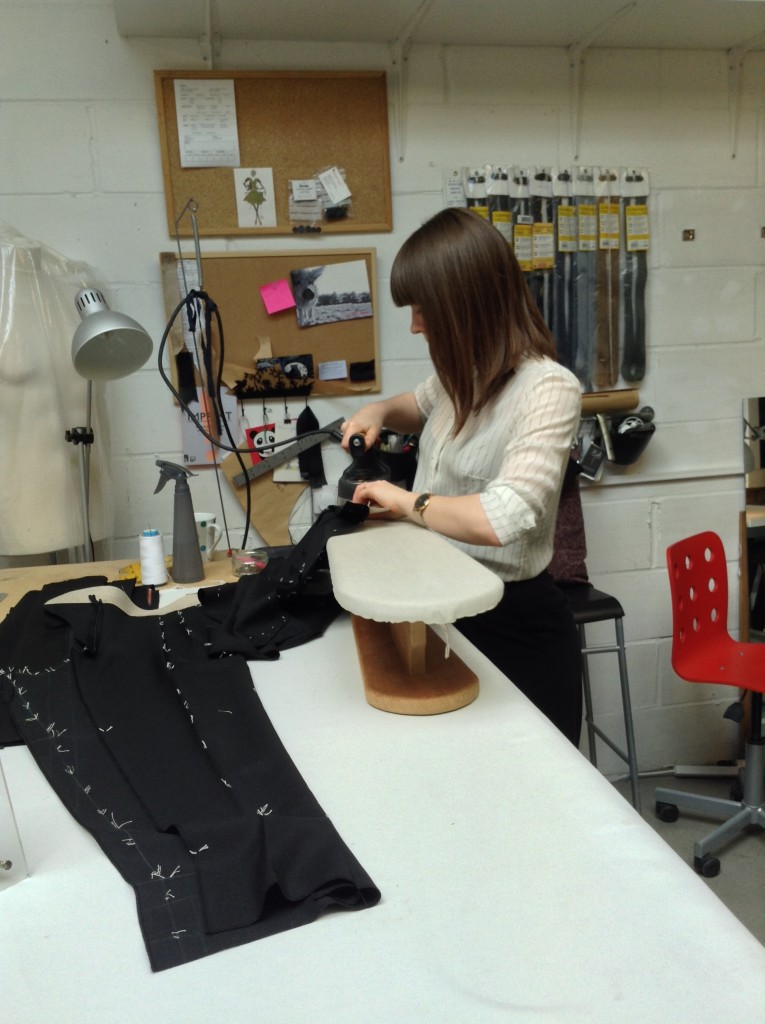 'BESPOKE'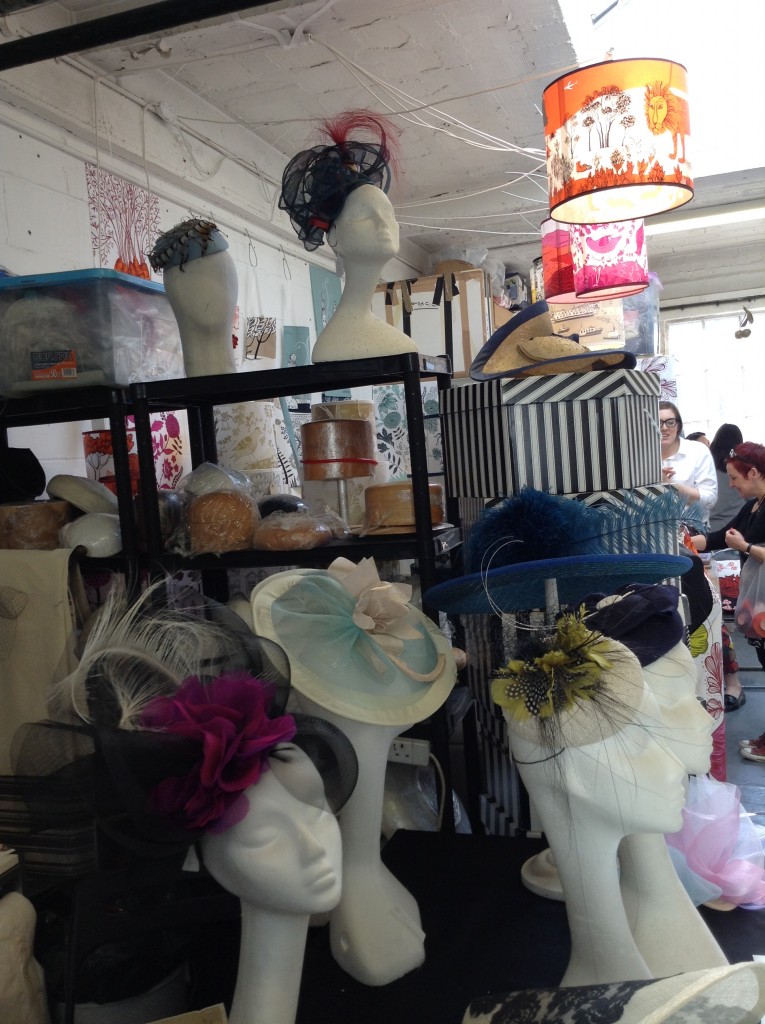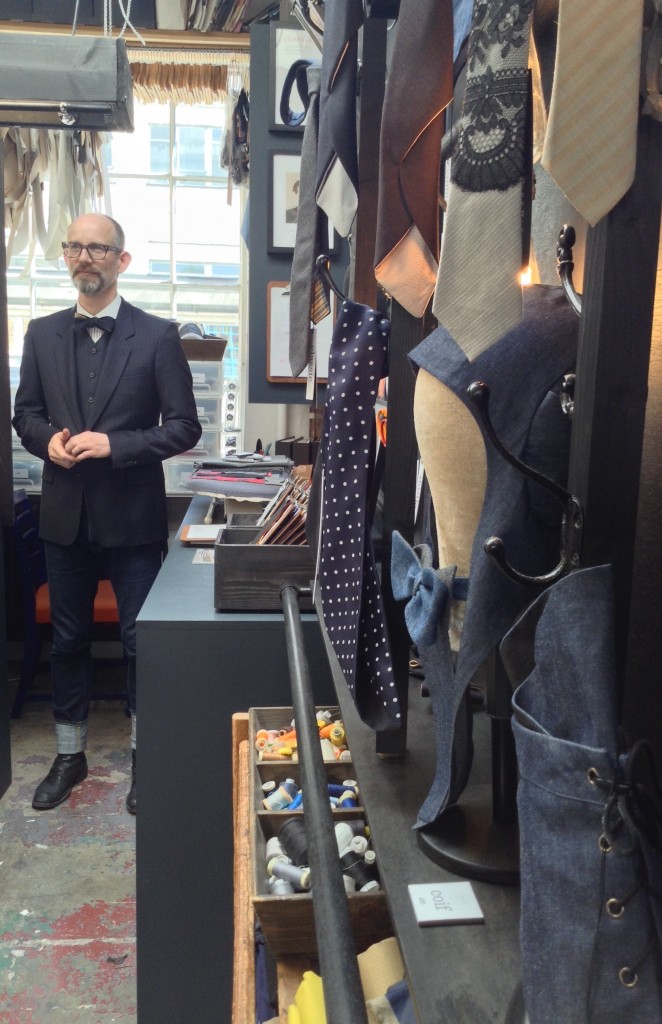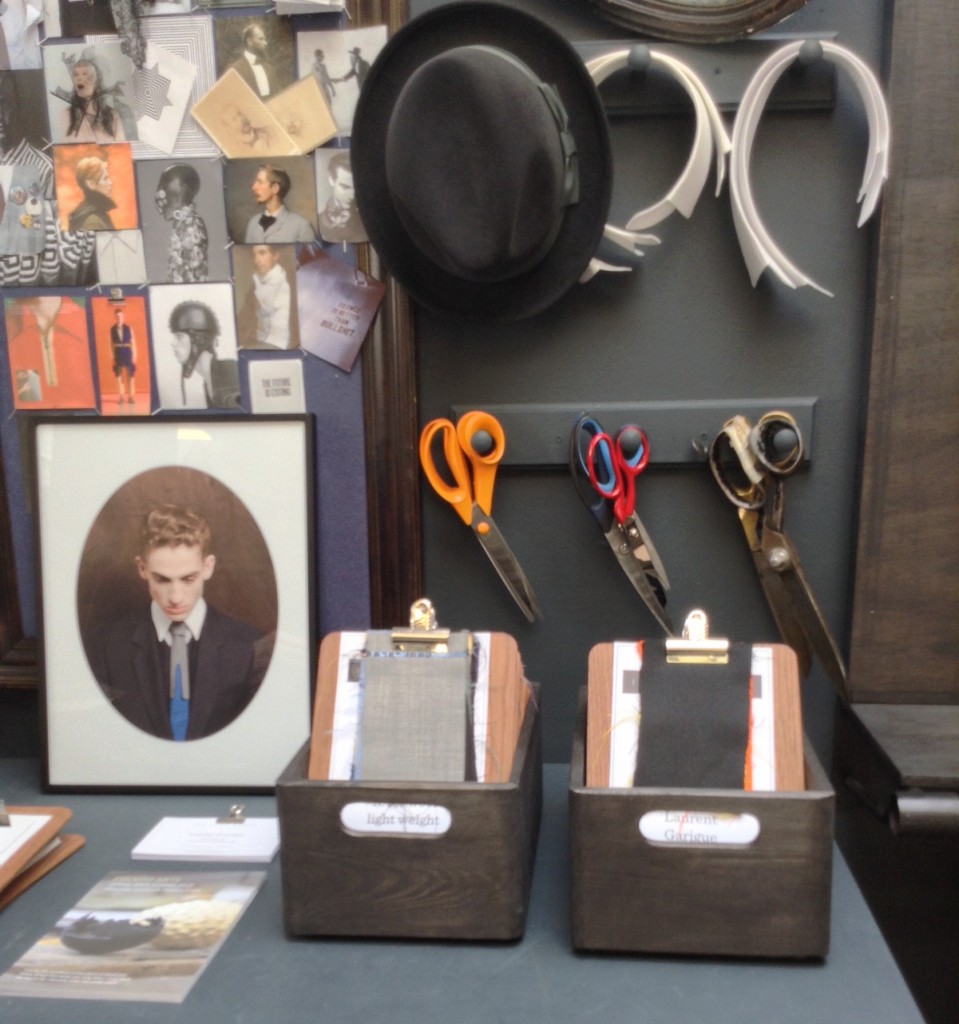 TOPPING  OFF THE WEEKEND 'BEAUTIFULLY'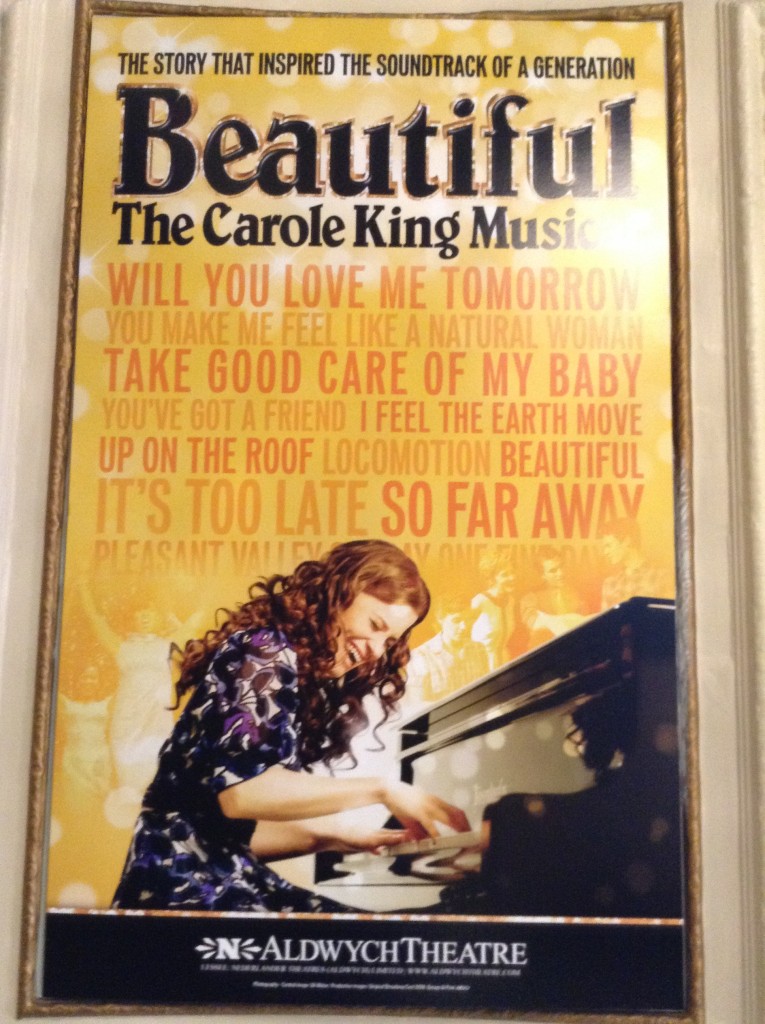 The best musical in a long time!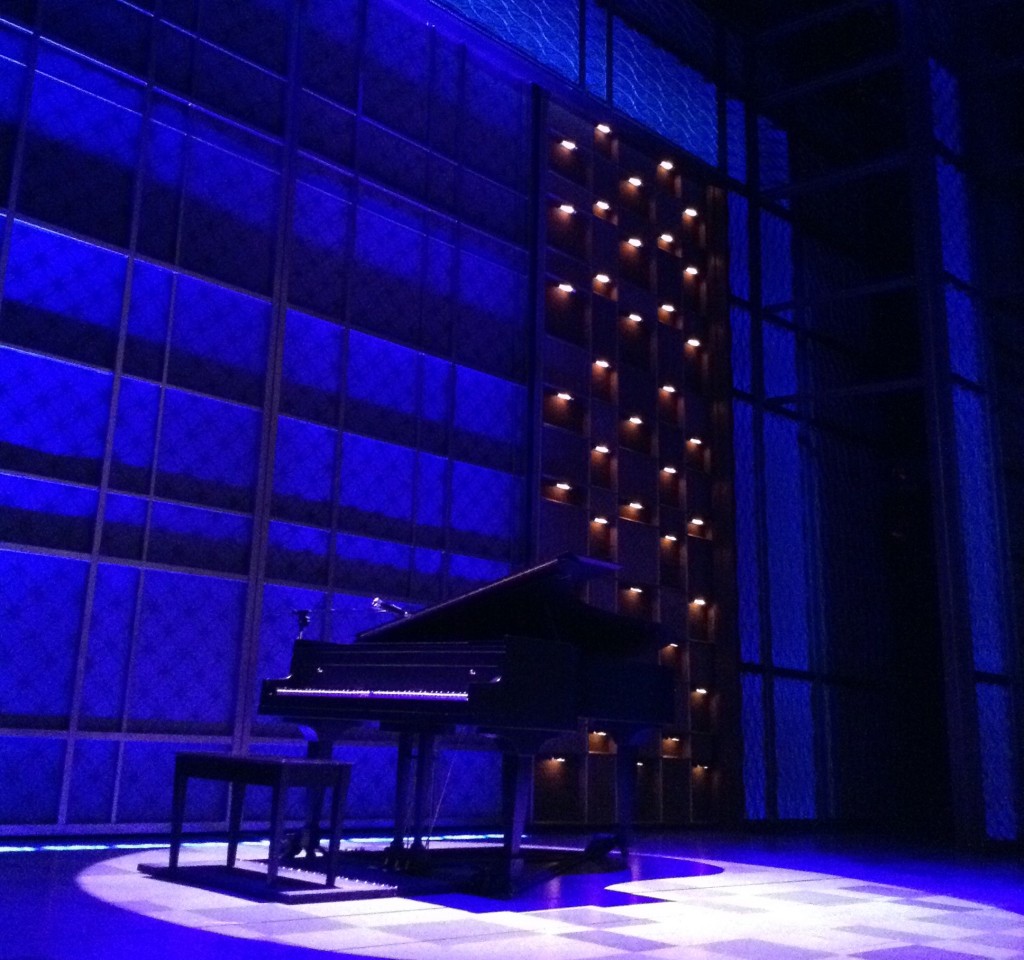 No, she didn't play this piano!