TheEye is having to pinch herself. After months of planning, seeking advice and ingesting numerous guide books, here she finally is, in TOKYO.
Not one to take things at a slow pace, it was up and running straight away.
First impressions:
Everything works and is fastidiously well ordered and spotless. No mess or chewing gum pock marks on the pavements, no smokers puffing away outside office buildings (there are designated 'smoking pens'). Some spectacular architecture  – Herzog and De Meuron's amazing Prada building, Benjamin Warner's futuristic seven story glass structure and the weird but wonderful "Sunny Hills' constructed in latticed wood.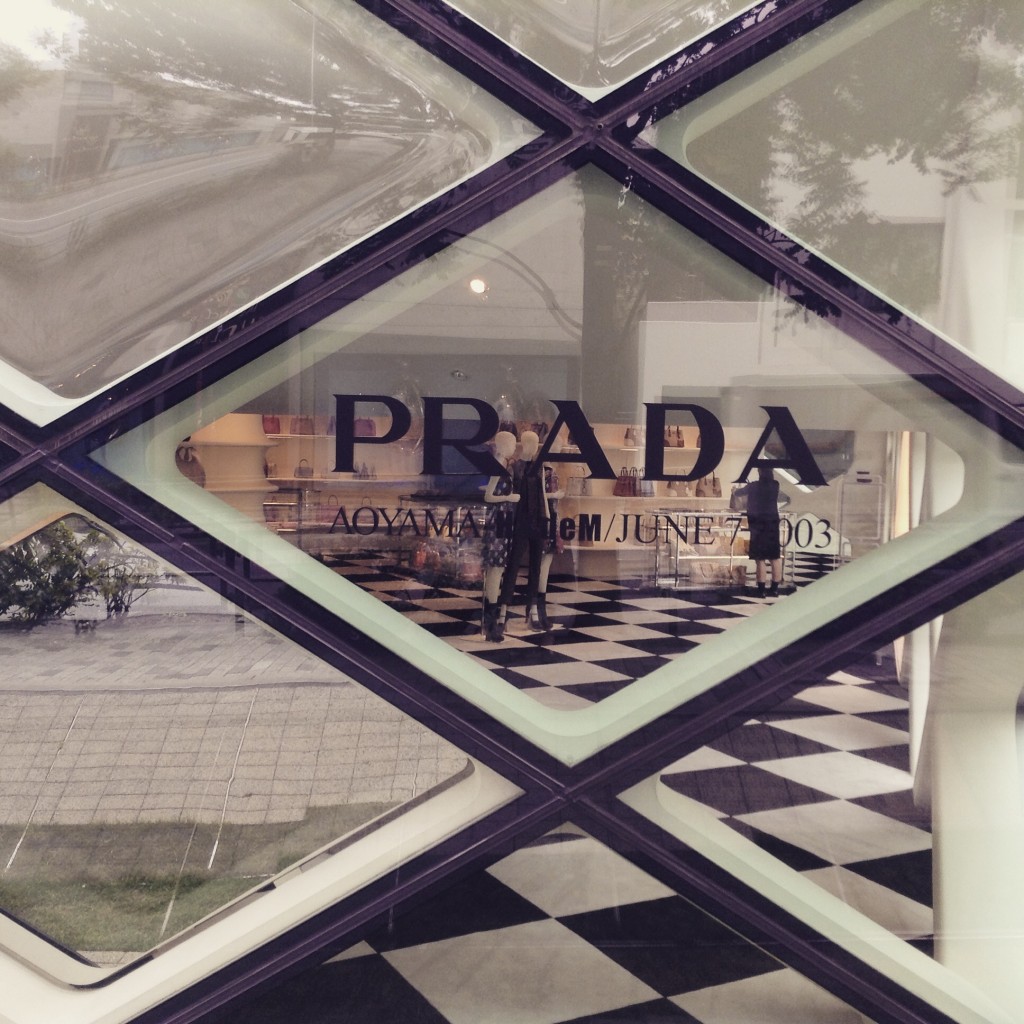 The Subway system runs, not surprisingly, like clockwork – once you fathom it out! And people are  incredibly friendly. They see us struggling with a map and don't just stop to help but often go out of their way to take us. Best of all  (well sort of), heated loo seats!! Divine.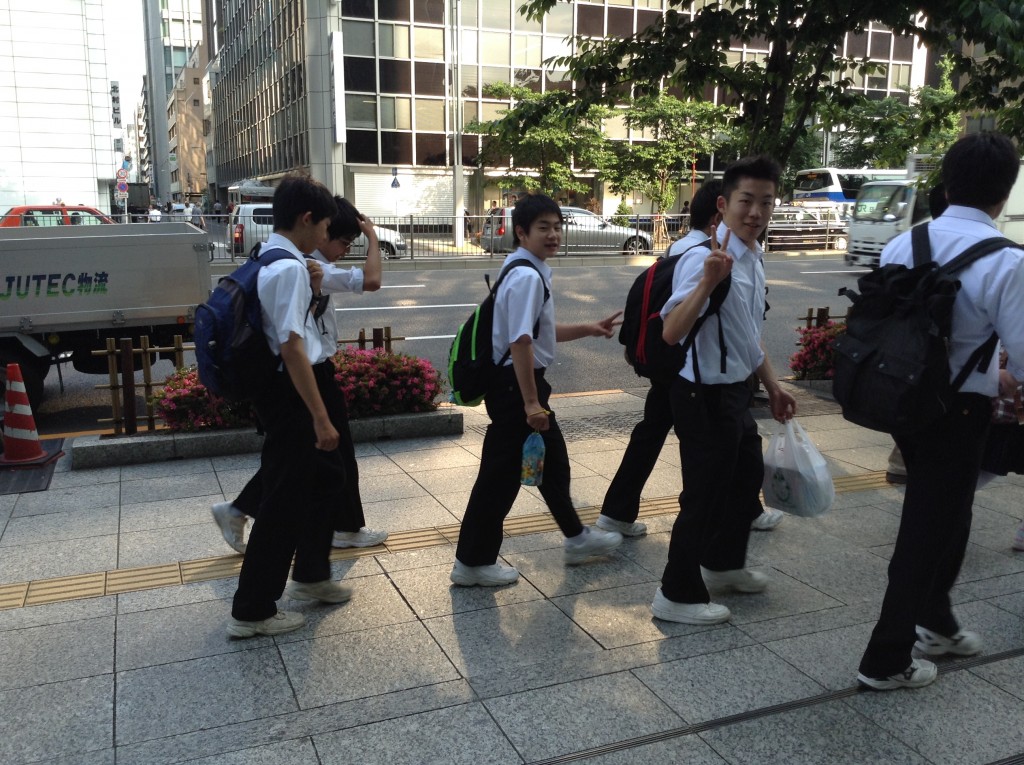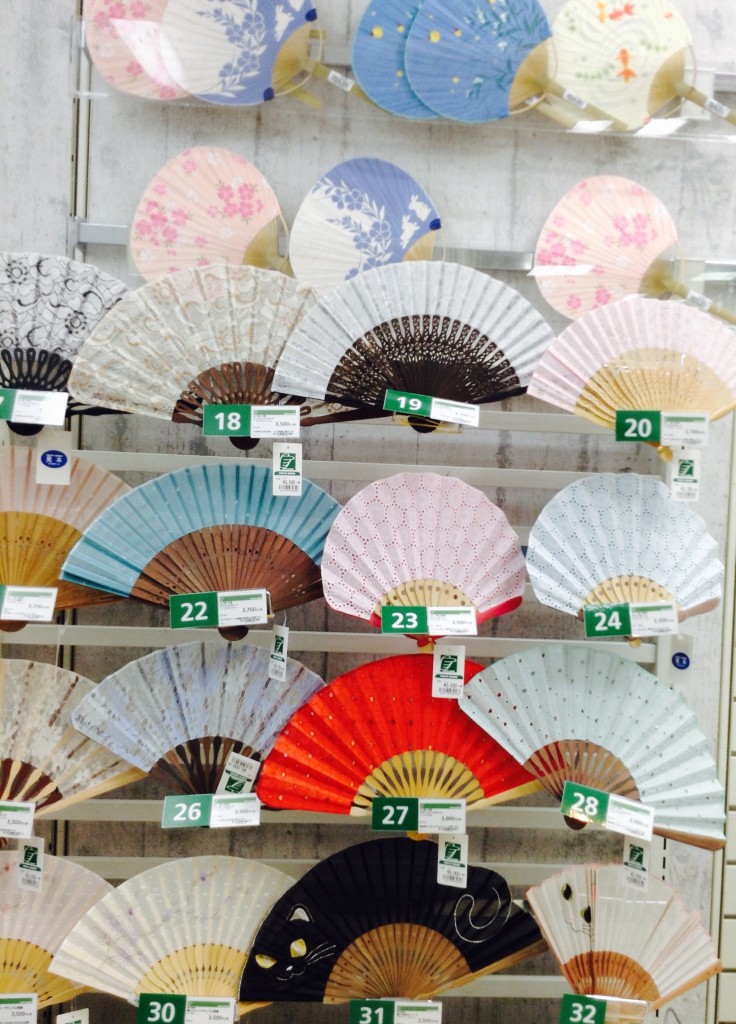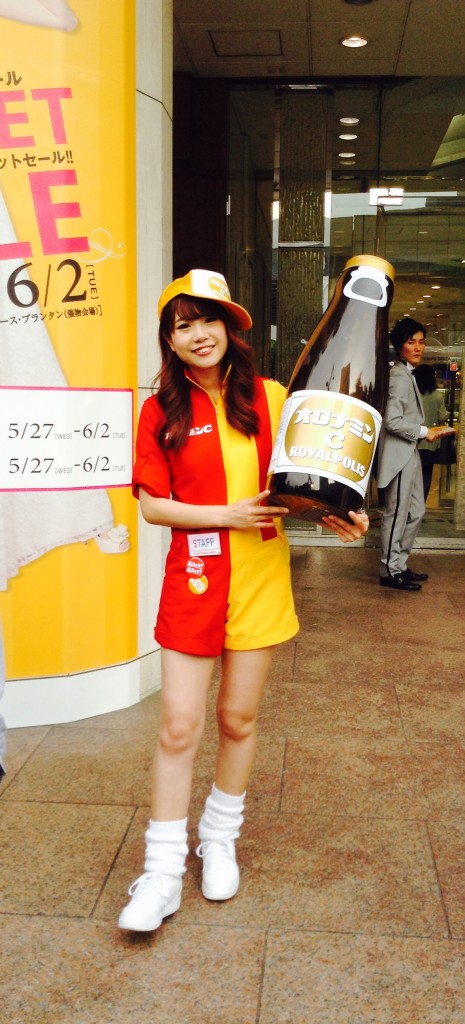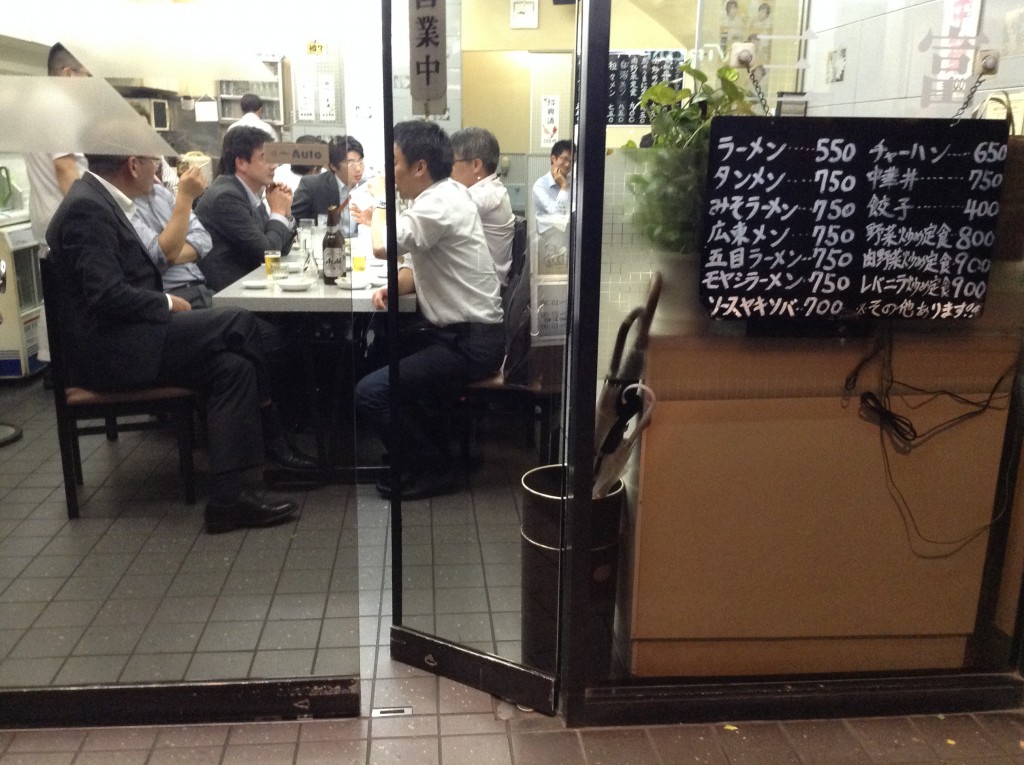 Tokyo is retail paradise. Everything looks so good, assistants polite and helpful and the packaging —works of art themselves. Whether it's clothes or a cake or just a card.
It seems every brand ever invented has an outlet in Tokyo and frankly if you don't you probably shouldn't be in business!
TheEye is almost hyperventilating with excitement and sadly has to now face the sad reality that she is deep down a shopaholic. In remission, but Tokyo is proving several temptations too many.  It's the small niche Japanese labels – Arts&Science, Plain People, 45RPM and so many more she is discovering on a daily basis. Oh dear. It's SO unfair!!
Japanese love to shop and they dress up for this national past time.  No scruffiness here.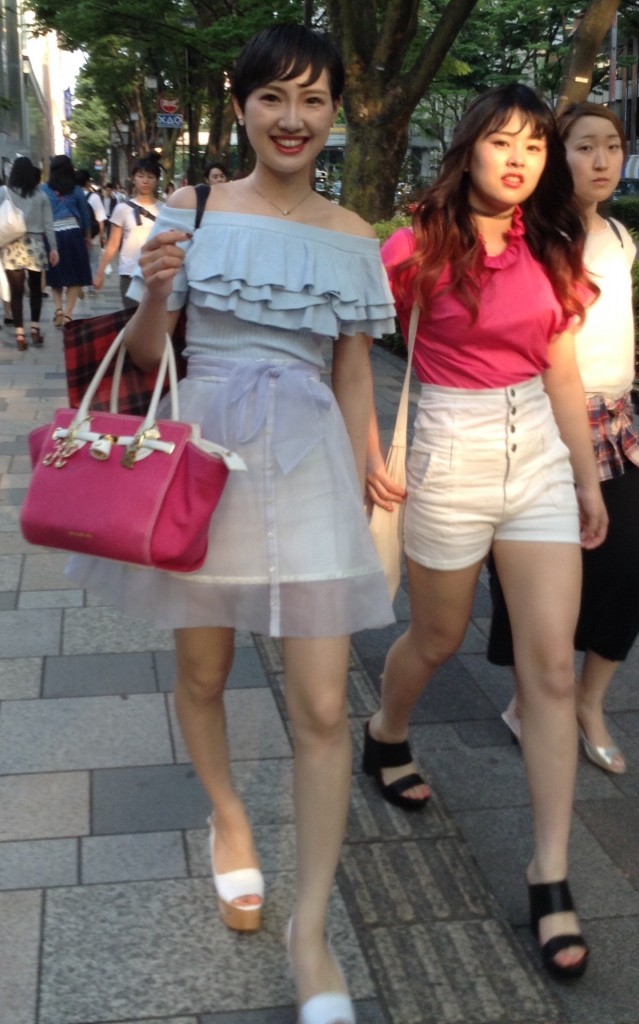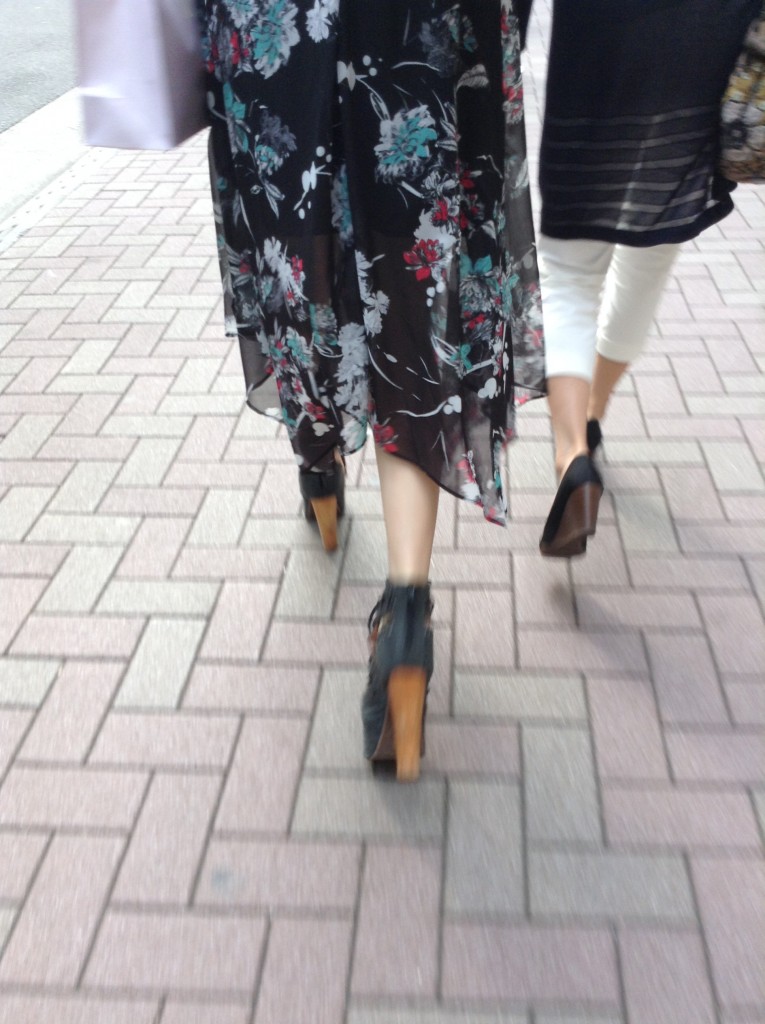 FISH MARKET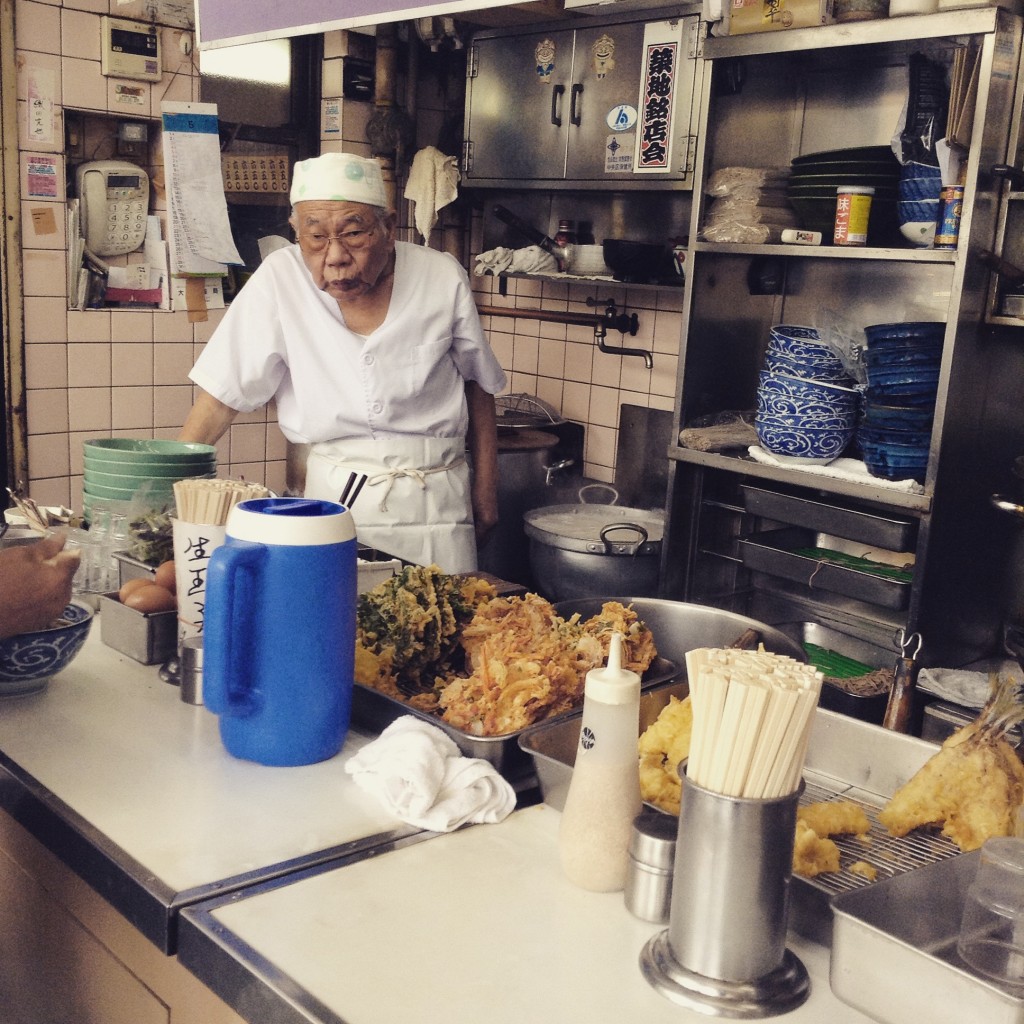 Tokyo's famous daily fish market is an experience no visitor should miss.
If you can face a VERY early start the tuna auction which starts at 5 a.m. (TheEye wimped out on this one!) is apparently an amazing experience. This is BIG business and things can get very heated. Large sums of money are involved.  Tuna is a very expensive  and quality is everything. Competition for the finest is fierce.
After the the auction, the market closes and re-opens at 9 AM. Although it might  lack the drama, it is still incredible. Pure theatre. Fish you don't recognise and the variety is mind blowing. The Japanese take fish seriously.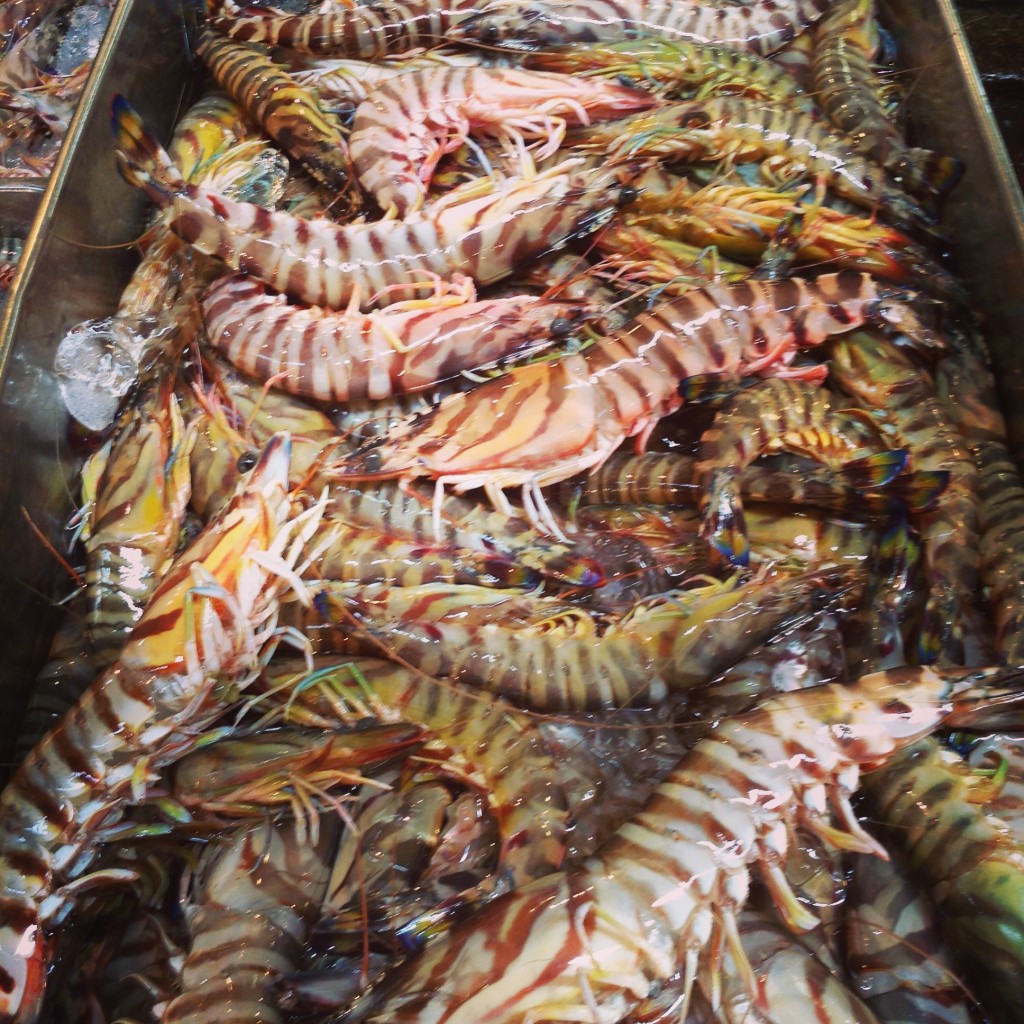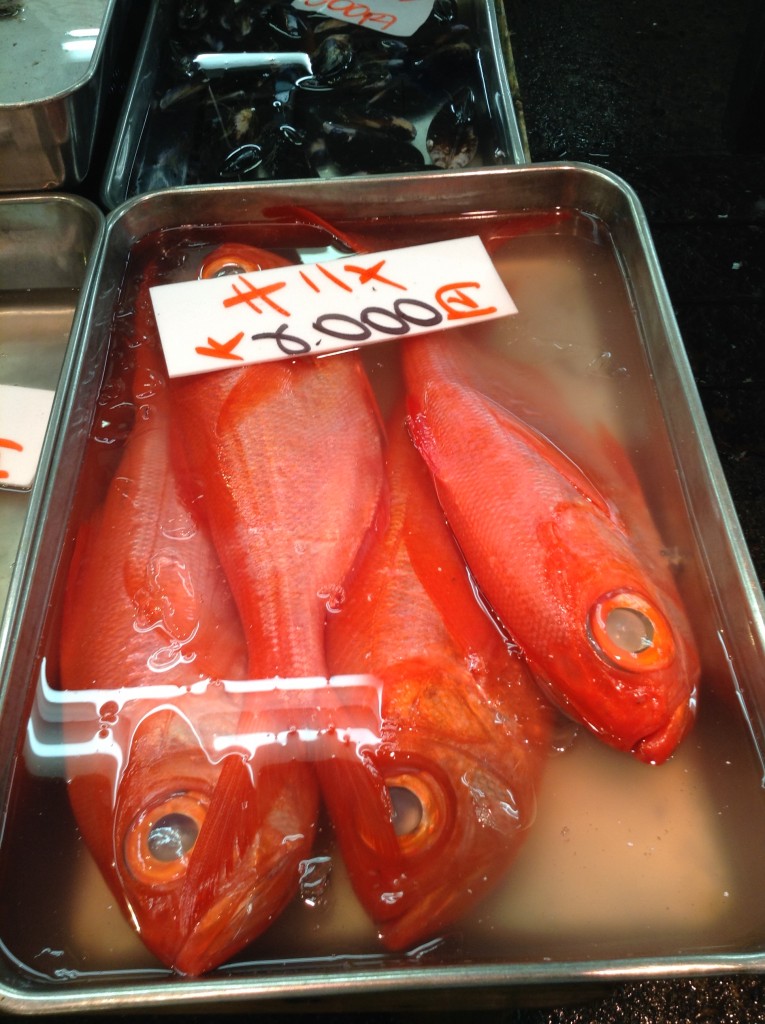 After an hour or so wandering round gawping at fish, it's time to EAT some.
There are tiny holes in the wall of sushi, noodle and tempura stands and kiosks full of market workers, tourists and passers by, enjoying huge portions at cheap prices.
EATING
TheEye has had some memorable meals already.  Extraordinary really. It's so much more than food. Visual, special and so exciting.
TAKAZAWA
KANASAKA
MURA
PLASTIC  FOOD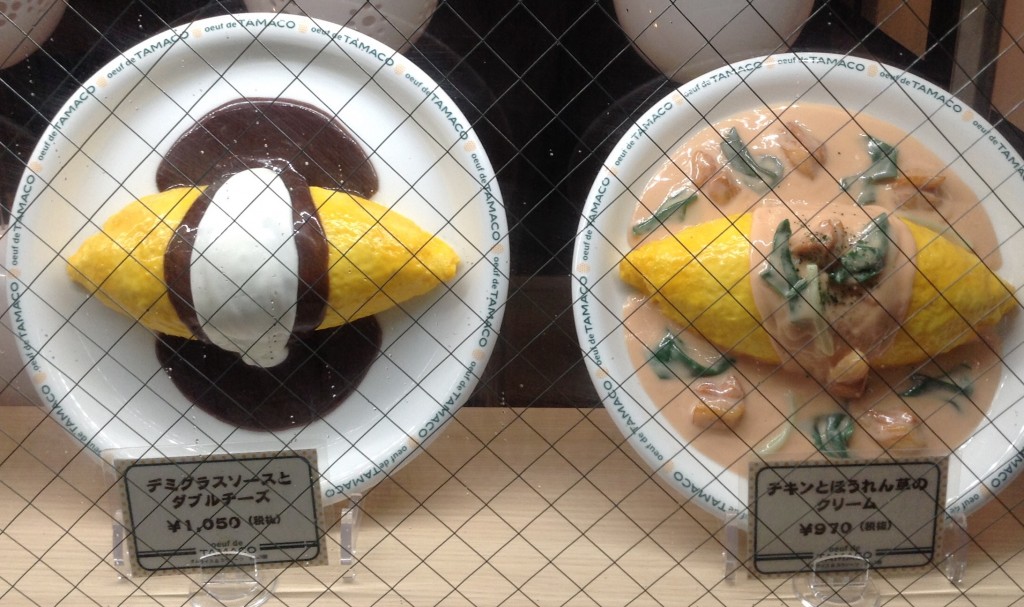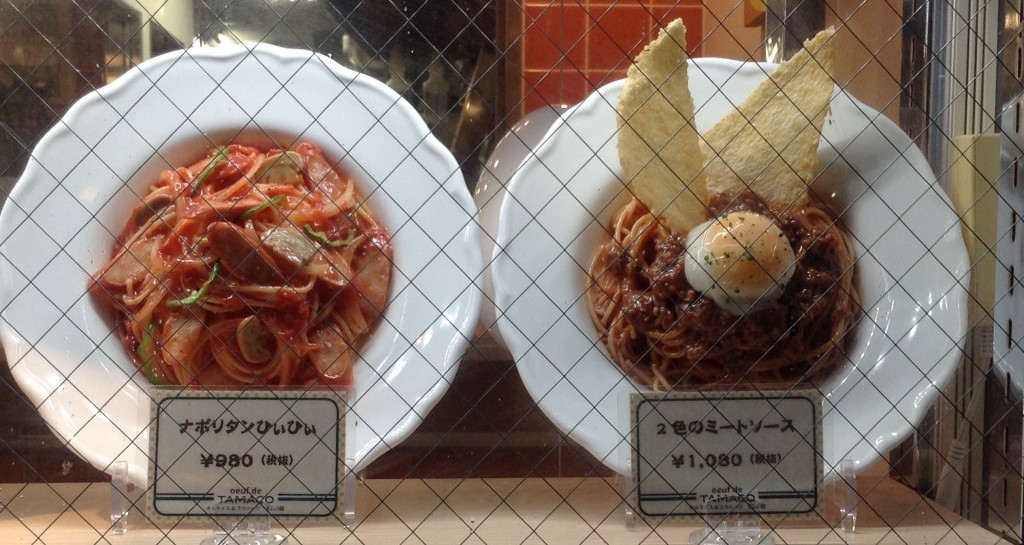 After four action packed days, it's time to catch our train to HAKONE and a very different experience.
Keep your eyes out for TheEye.