TheEye was looking forward to a few tranquil days in the famous hot springs resort of HAKONE, much favoured by wealthy Japanese for second homes and a popular weekend getaway destination. It's very beautiful, lush and green with pine forests. However, nothing in life is perfect.
We arrived to discover a volcanic eruption from the very nearby volcano which had erupted three weeks ago and is still gurgling. Volcanic warning has gone up from ONE to TWO and the walking and hiking areas are no-go zones.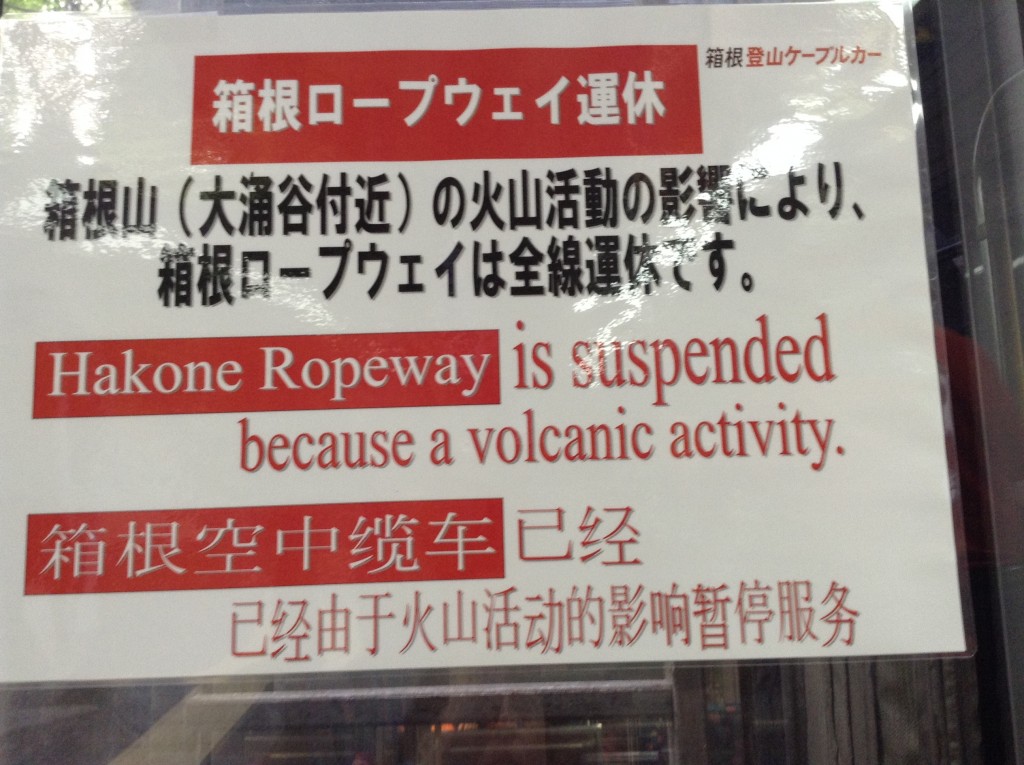 As if that wasn't stress enough, in addition there is an earthquake situation too! No one actually told us, but when I almost fell off my seat during dinner (NO, I wasn't drunk), I was told in a very matter of fact tone ' oh don't worry just a tremor.' Another couple followed. But two at night woke us up and were far stronger. Since no one else seems too concerned, we are following their lead.
BUT maybe we are mad??
HAKONE OPEN-AIR MUSEUM

Hakone Open-air Museum started as the first open air museum in Japan in 1969. Set in spectacularly landscaped grounds with five specialised exhibition halls including the Picasso Pavilion with paintings, ceramics, photographs, drawings, prints and sculptures.
120 sculptures by modern and contemporary artists including many of the 'big names': Leger, Henry Moore, Barbra Hepworth, Barry Flanagan, Niki de Saint Phalle and so on, are positioned beautifully in the magnificent grounds.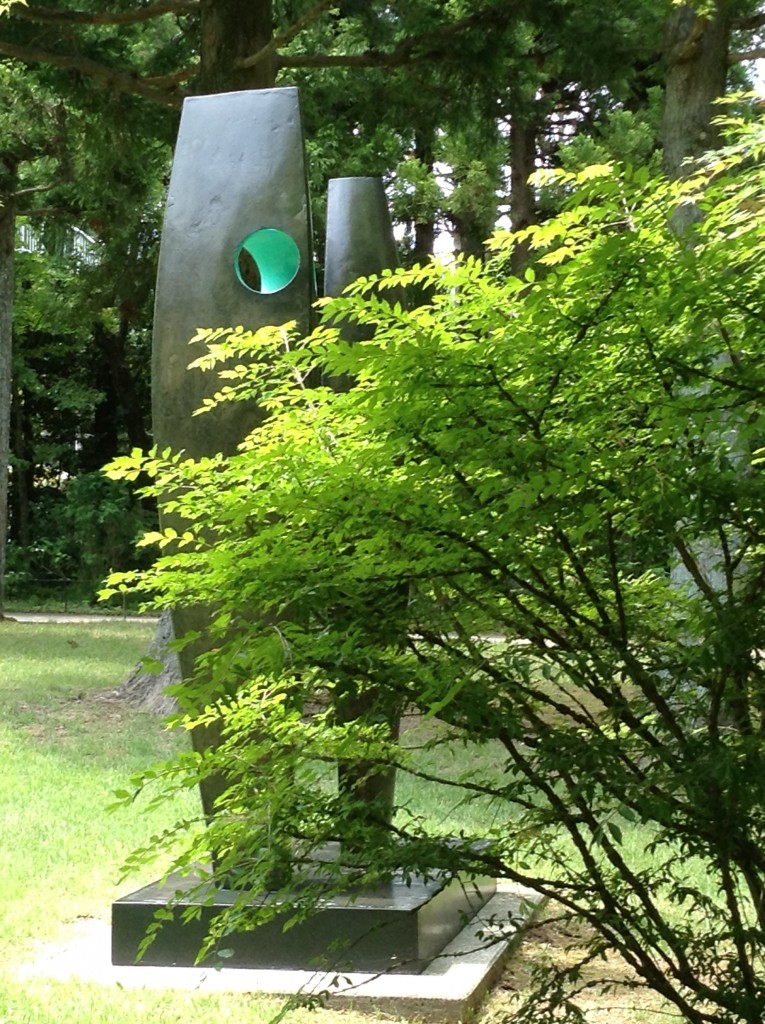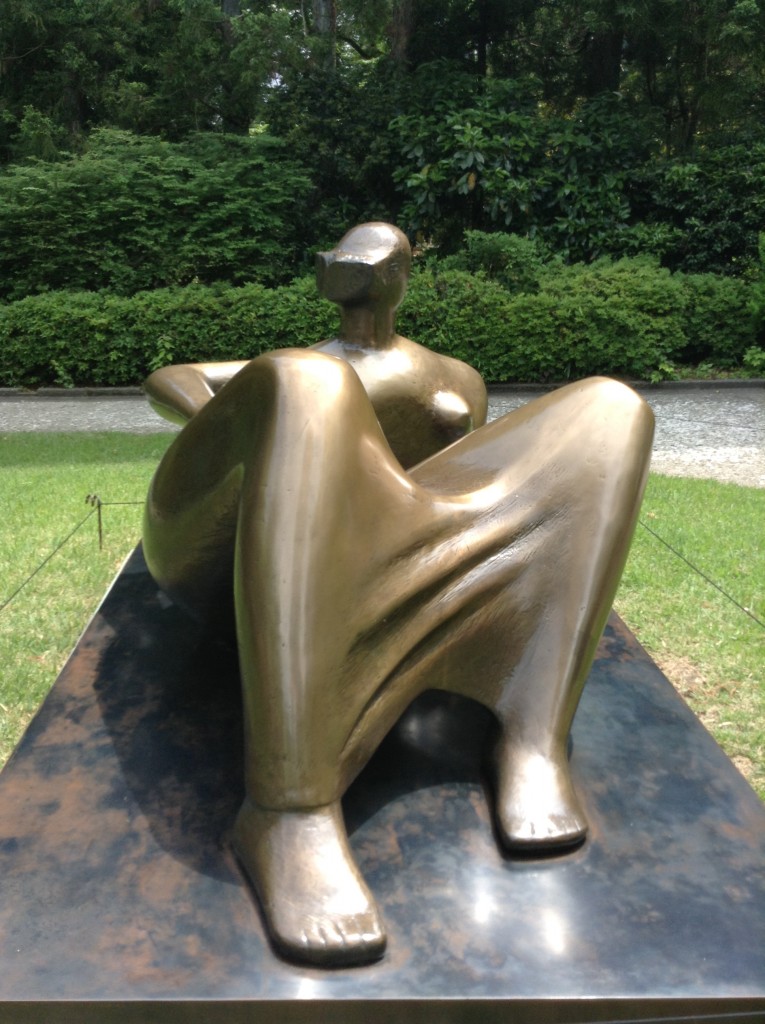 Having curated exhibitions myself of outdoor sculpture in very different but similarly wonderful grounds of Chatsworth House, Sudeley Castle and The Bowes Museum, I know getting it right is a big challenge and Hakone have got it very right.
People visit the Museum for different reasons. Art aficionados coming specially to see the Museum's  fine collection, families for a picnic and a fun day out, whilst others want to fill their day but everyone leaves happily satisfied by a great experience.
HAKONE NATIONAL PARK
A jolly boat ride in a 'galleon' across Lake ASHI.
We had intended getting the ropeway (cable car) and a view of the crater. Alas, no ropeway possible due to the volcano alert and no view of Mount Fuji which TheEye is beginning to think might be a myth. Three visits to Japan and she's never managed to see it, but looking on the bright side of life it was a lovely day.
We bought black eggs which have been cooked in volcanic sulphur ash and will lengthen life by seven years!!!  I am eating many.
Walked through a cedar forest filled with the smell of cedar, and wild irises growing in the moss.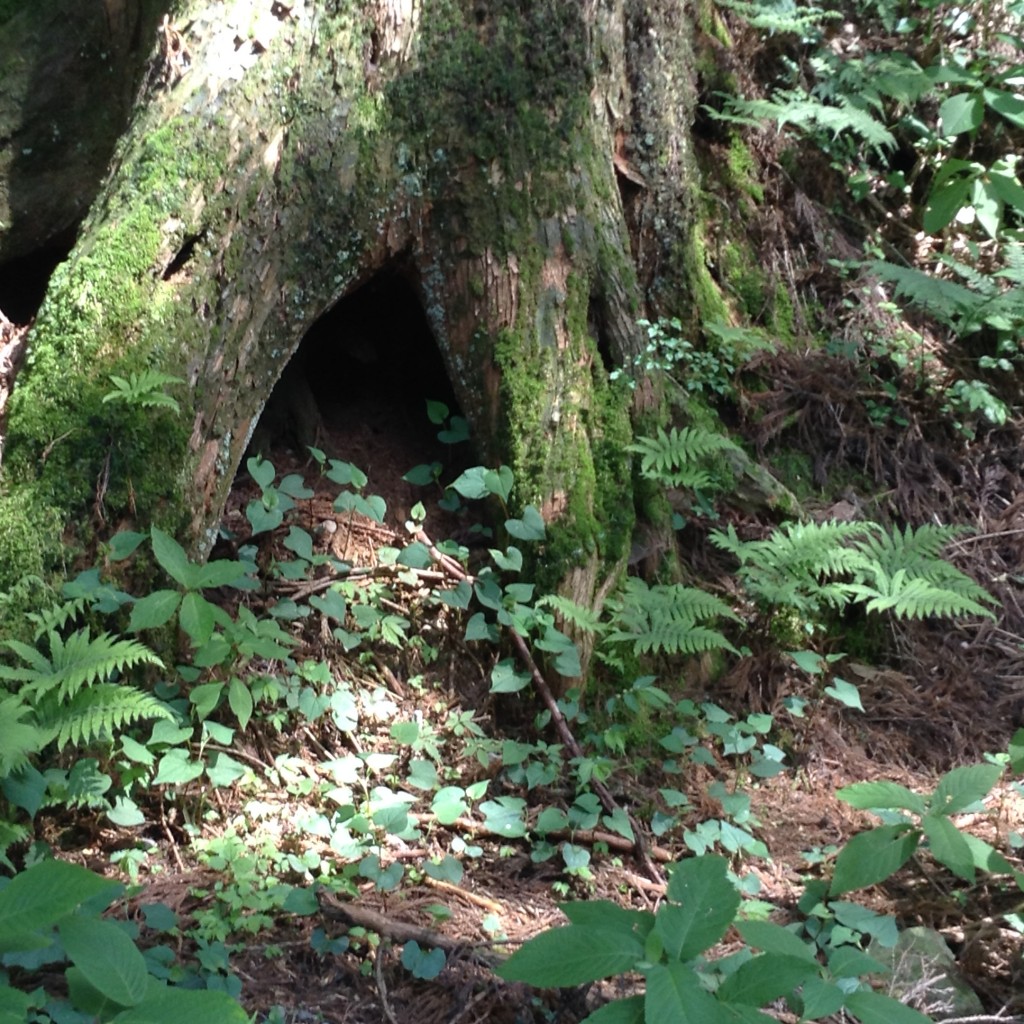 Although we didn't see the crater itself we did see a lot of smoke AND we had lots of rides in funiculars!!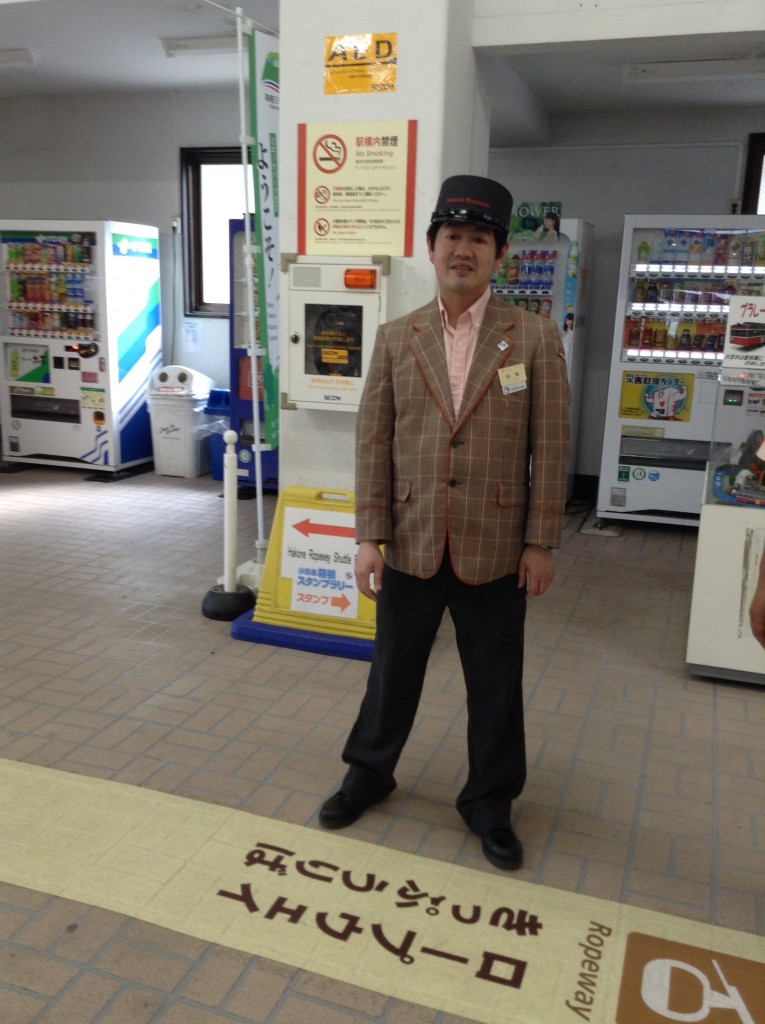 Oh, and the BIG TREAT was our first, and probably last, view of Mount Fuji rising in the mist as our high speed Shinkamsen train zoomed off heading towards KYOTO.