Kyoto is on every JAPAN  traveller's itinerary and for good reason. It's steeped in mystique and history. A visual feast.
The narrow lanes of Gion and tiny discreet tea houses where Geisha girls once entertained male customers.  Today it's full of tourists taking photos of what it used to be. But it's full of atmosphere. Tiny bars, restaurants and minuscule shops selling exquisite papers and other goods have sprouted up.
KATSURA IMPERIAL VILLA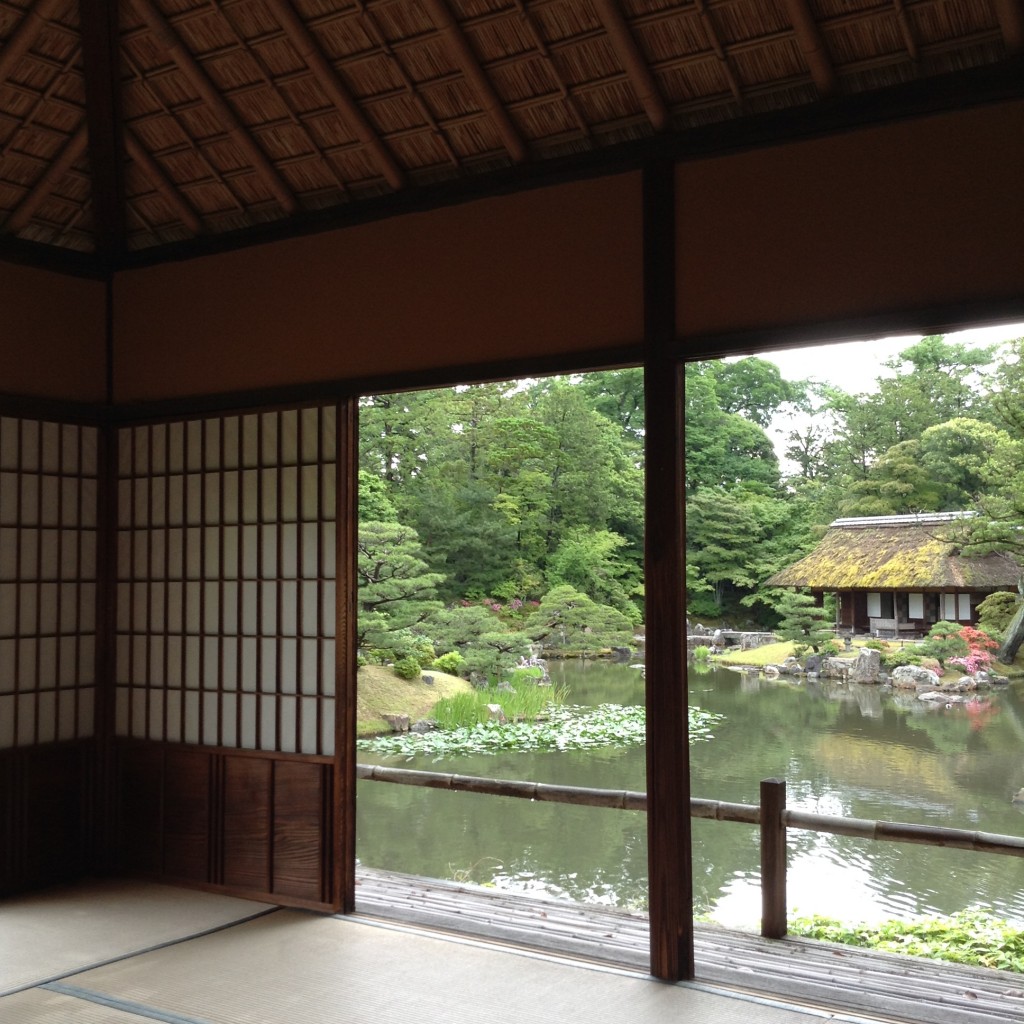 Built around the same time as Louis IVth was building Versaillles, Katsura Villa couldn't be more different. The gardens consist of artificial islets of various sizes, bridges made of earth, wood and stone, teahouses with verandas for moon-viewing. Lanterns, and pathways designed to surprise, all rich with natural beauty. The villa itself, the tea houses and gates are simple and artfully tasteful.
THE ROKUON -JI TEMPLE AND THE GOLDEN PAVILION
Very popular with school trips, the gardens were mobbed but it didn't detract from the magnificence of the golden pavilion.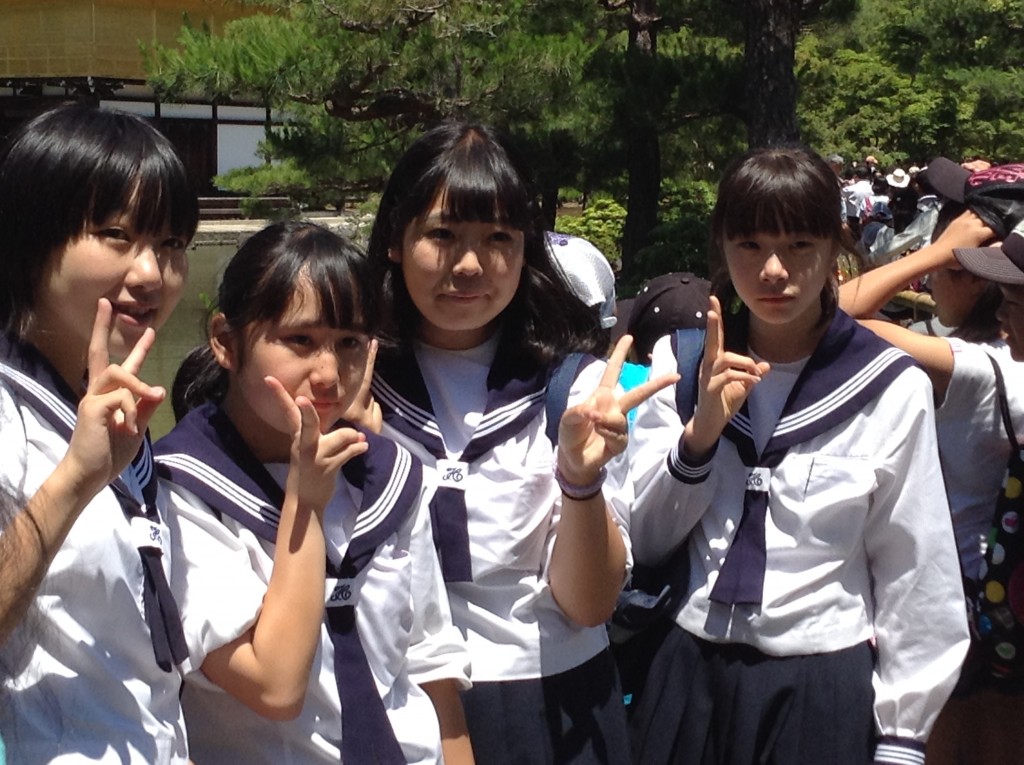 The temple is Zen Buddhist and said to represent the Pure Land of Buddha in this world.
The roof of the magnificent structure is gold foil on lacquer with a shining Phoenix on top.
RYOANJI ROCK GADEN
One of Kyoto's most important sites.  A simple and tiny rectangular garden. Only fifteen rocks and white gravel; a truly Zen experience.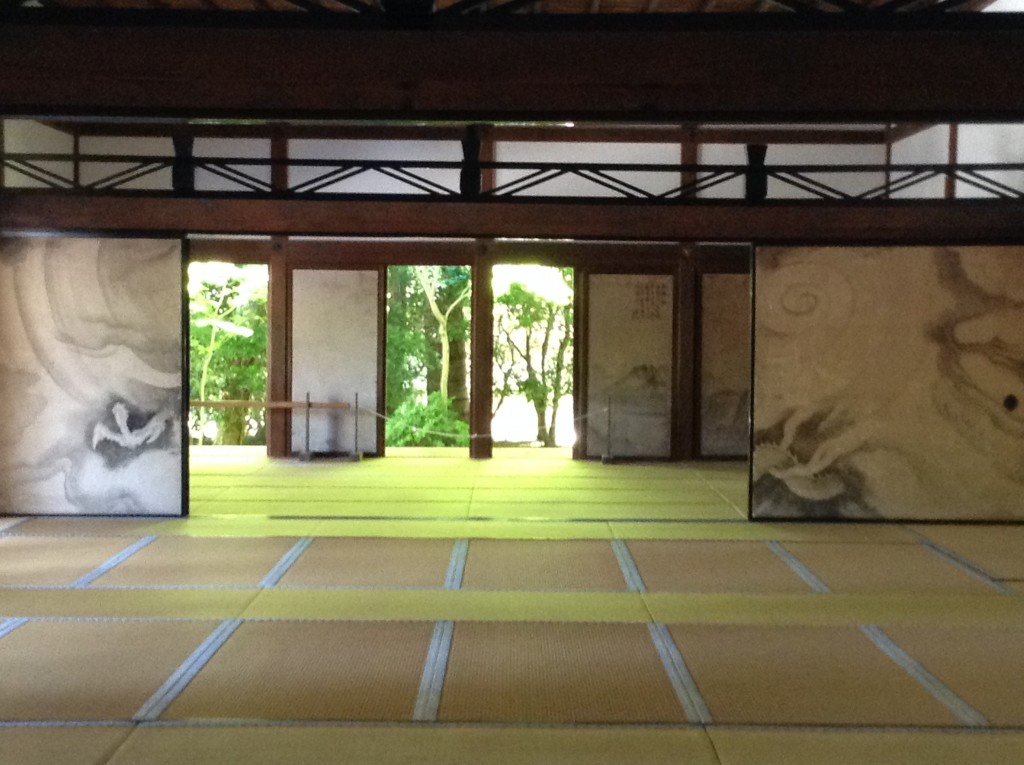 Hard to believe this interior goes back to the 1600's. So modern in style.
MOSS GARDENS OF SAIHOJI
The moss gardens of SAIHOJI were the highlight of TheEye's visit to KYOTO. The landscaping of the gardens on two different levels with 120 varieties of moss is an almost spiritual experience.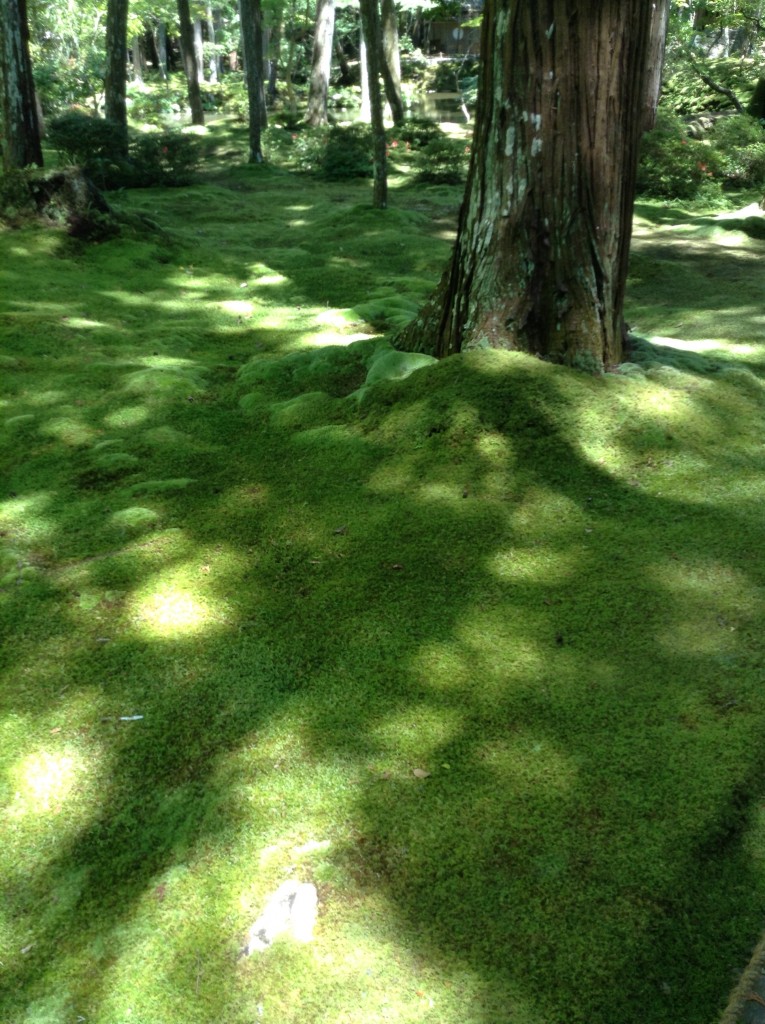 In order to visit the wonderful gardens, you need to apply well in advance, prepay and get a scheduled time. You are also expected to sit cross legged on a tatami mat listening to the monks chanting, write a Sutra recording your wishes for the future and all this BEFORE you are permitted to see what you really came for: The gardens!
For reasons TheEye will not go into, we fortunately missed the chanting and wish writing and had the gardens to ourselves.   Very fortunate.
DESIGN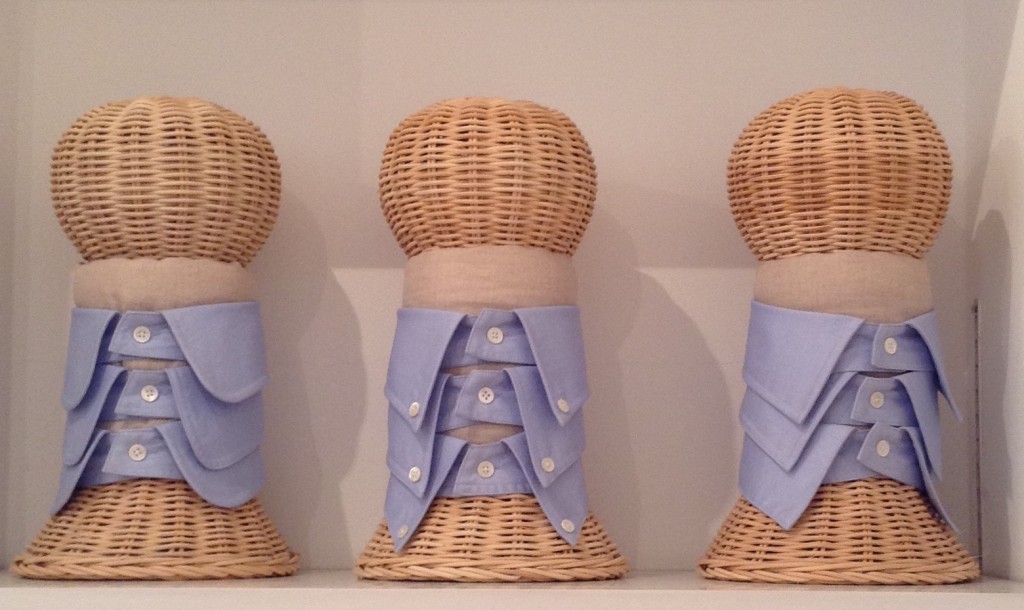 Kyoto is one of Japan's best cities for design.
TheEye was introduced to The House Of HOSOO by Italian designer, Luisa Cevese. A family textile business founded in 1688 specialising in the finest quality textiles, originally HOSOO produced woven silks for kimonos. They still do but the demand is no longer there.
The family have taken the company forward focussing on craft of the highest quality working with top global brands and also now collaborate with other craftspeople – furniture, ceramics, woven wire products.
Next stop…..NAOSHIMA  'the art island', by car, trains and slow ferry!