JAPAN NOTEBOOK – NAOSHIMA
Naoshima, 'the art island', is an extraordinary concept which focuses on 'the coexistence of nature, architecture and art', located on a hilltop in the southern part of Naoshima Island. All the buildings and some interiors designed by revered architect, Tadao Ando, who was involved in creating facilities in the natural surroundings of Naoshima.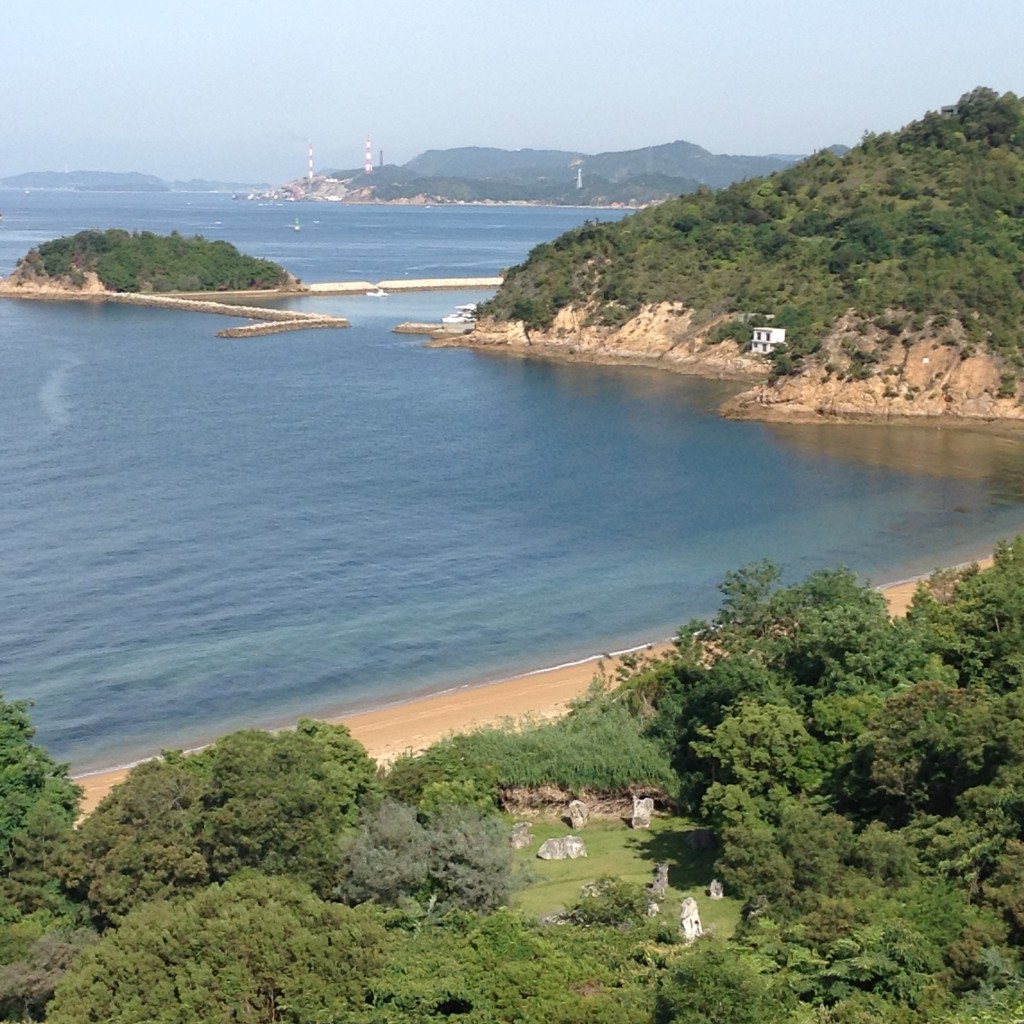 Ando's buildings are designed with an emphasis on 'activating and inheriting' the beautiful landscape of the Seto Inland Sea.
It seems to work.
CHICHU MUSEUM
The museum houses a permanent collection of works by Monet, a site specific space containing 27wooden sculptures applied with gold leaf  by Walter De Maria, and three light installations by James Turrell.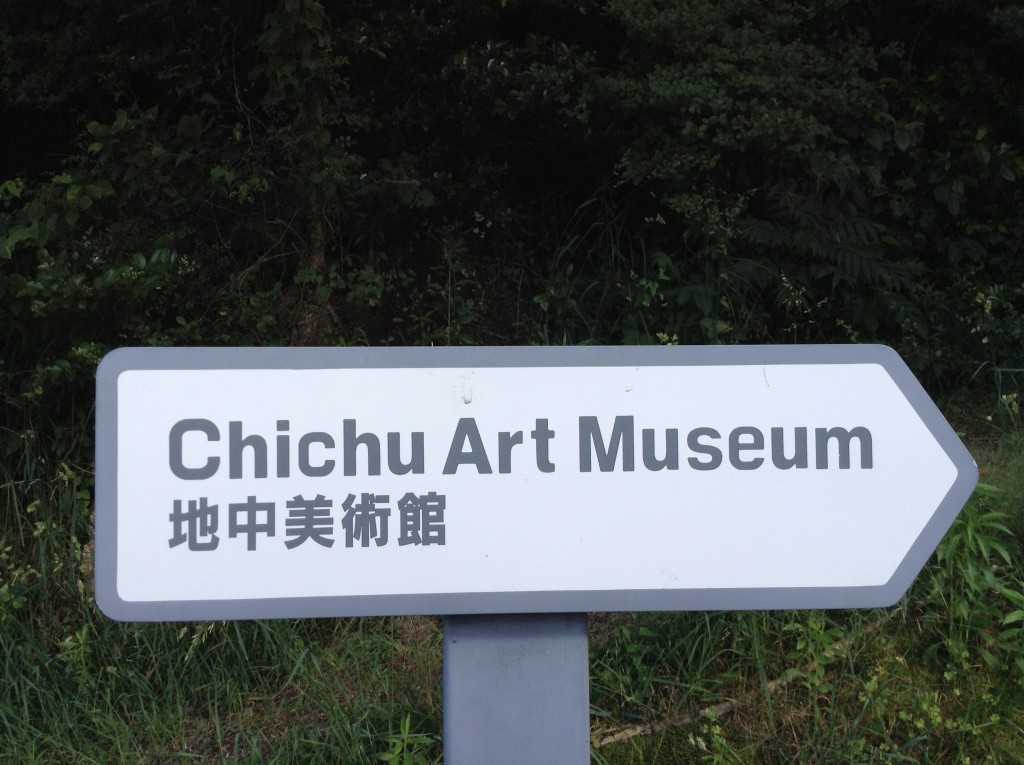 The museum is undoubtedly stunning, but a slight aura of intimidation is uncomfortable and seems quite unnecessary. The young female white-coated museum staff resemble assistants in a Swiss tuberculosis clinic, and follow visitors around making sure none of the numerous, signposted rules are disobeyed.  They take their jobs seriously to the point of  'Moonie-like' devotion.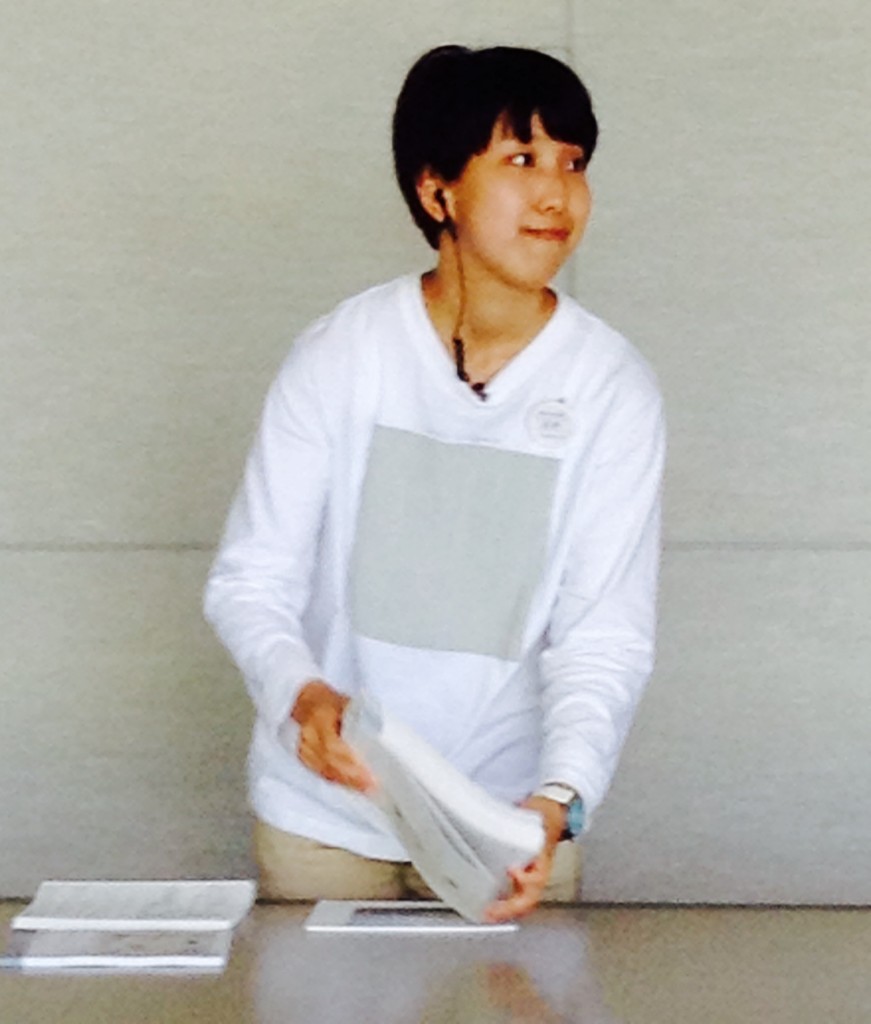 The 'no-no' rules include not touching the displays (fair enough), no photography, eating, drinking or use of cell phones, no pens, no bags or personal effects and 'any other instructions provided by staff'.  Visitors are also asked to speak in hushed tones 'to maintain a quiet environment'. Far too stressful for TheEye's pleasure..
A guarded gate before you even get to the entrance of the museum building is the point where photography is forbidden.
One nice 'human' touch is the water lily pond outside which compliment's Monet's paintings, and yes, you ARE allowed to take photos.
ANDO MUSEUM
Tadao Ando is Japan's most famous living architect. Visiting Naoshima and his buildings is an almost religious pilgrimage for architects, art lovers and students. Even making the journey which involves at least two trains, bus and ferry is a bit like the trek to Mecca.
LEE UFAN MUSEUM
The building and landscaping in a valley surrounded by sea and mountains is sublime.   TheEye was less moved by Lee Ufan's art which seems to owe quite a lot to artists such as Carl Andre, Richard Serra to name but two and strange the entire museum is devoted to him – must be a good reason?
BENESSE HOUSE is both a museum and a hotel with about six rooms.
The exhibits on display in the museum from a permanent collection – mainly from the '70s  –  many artists that featured in the collection of Doris and Charles Saatchi in the good old days, seeing them felt like a blast from the past for TheEye, who worked for them in the mid '80s when the gallery in Boundary Road first opened.
Jonathan Borofsky, Jennifer Bartlett, George Segal, Andy Warhol, alongside Hockney, Richard Long, Hiroshi Sugimoto and many others.   It had a rather déjà-vu feeling.
One of the privileges of staying in the Museum is being able to wander around until 11 pm unattended.
OVAL
Another Benesse House hotel, Oval , has six rooms grouped around a central shallow pool over a rock surface, entirely open to the elements and it's stunning, particularly at night. The disadvantage of staying at Oval is the inconvenience of only gaining access via a mono rail for which only residents are allowed a key.
In keeping with the overtly 'rules and regulations to be observed at all times' policy,  those staying in the museum are allowed the key and can visit on Thursday, Friday and Saturday evenings between 9 and 11 pm. We did. Well worth it.
BEACH HOUSE is the largest and probably most relaxed of the hotels overlooking the sea  and landscaped  gardens, many brightly coloured Niki de Saint Phalle sculptures.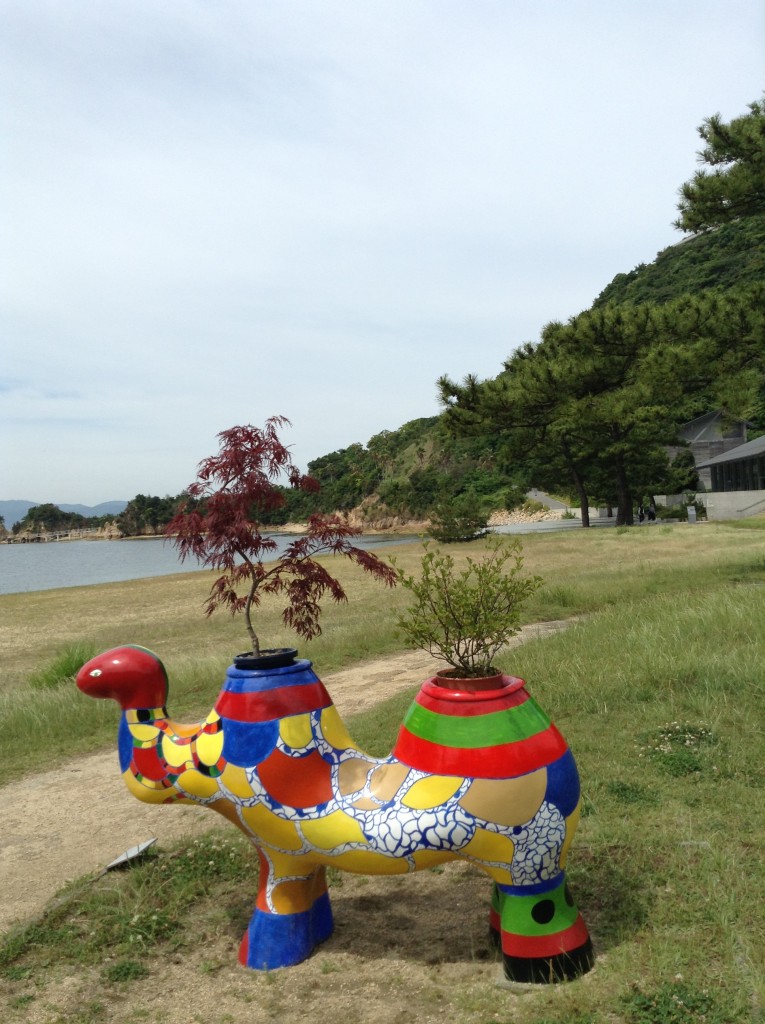 The iconic PUMPKIN is strategically positioned on a pier as a symbol to those approaching that Naoshima truly is an 'art island'.
ARTHOUSE PROJECT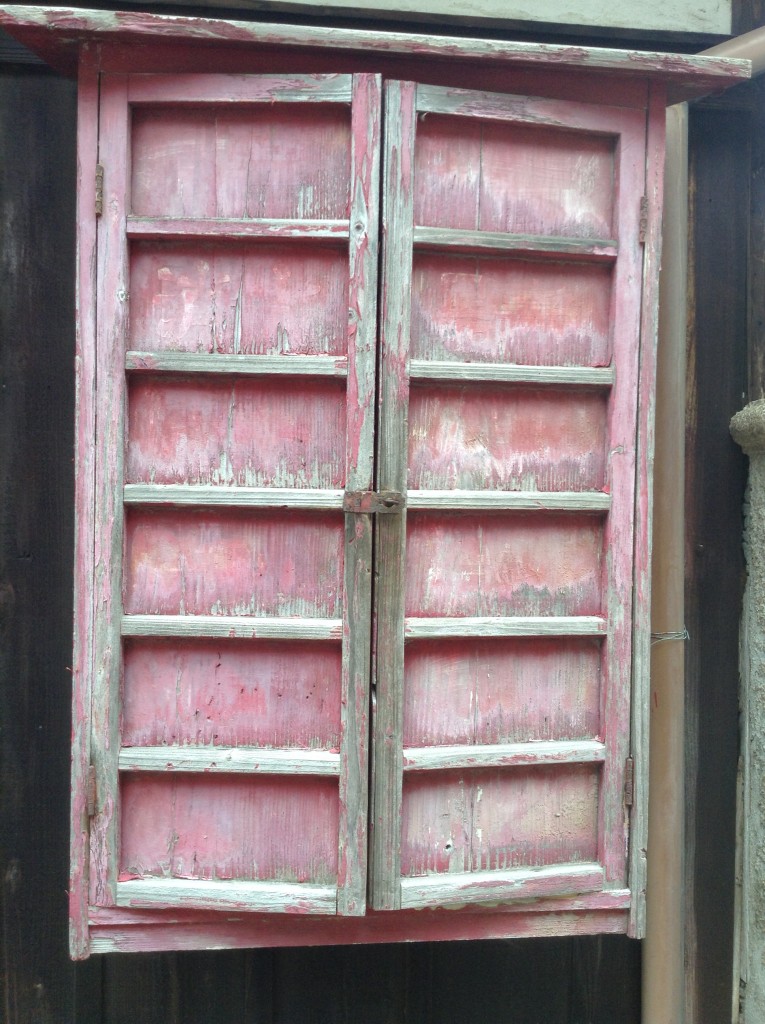 The Art House project was the most interesting of all for TheEye.
In Naoshima's Honmura district, which holds a central political and religious role on the island from 'Warring States Period' to present times, houses built over 400 years ago were restored and transformed by artists into works of art. Such an imaginative idea.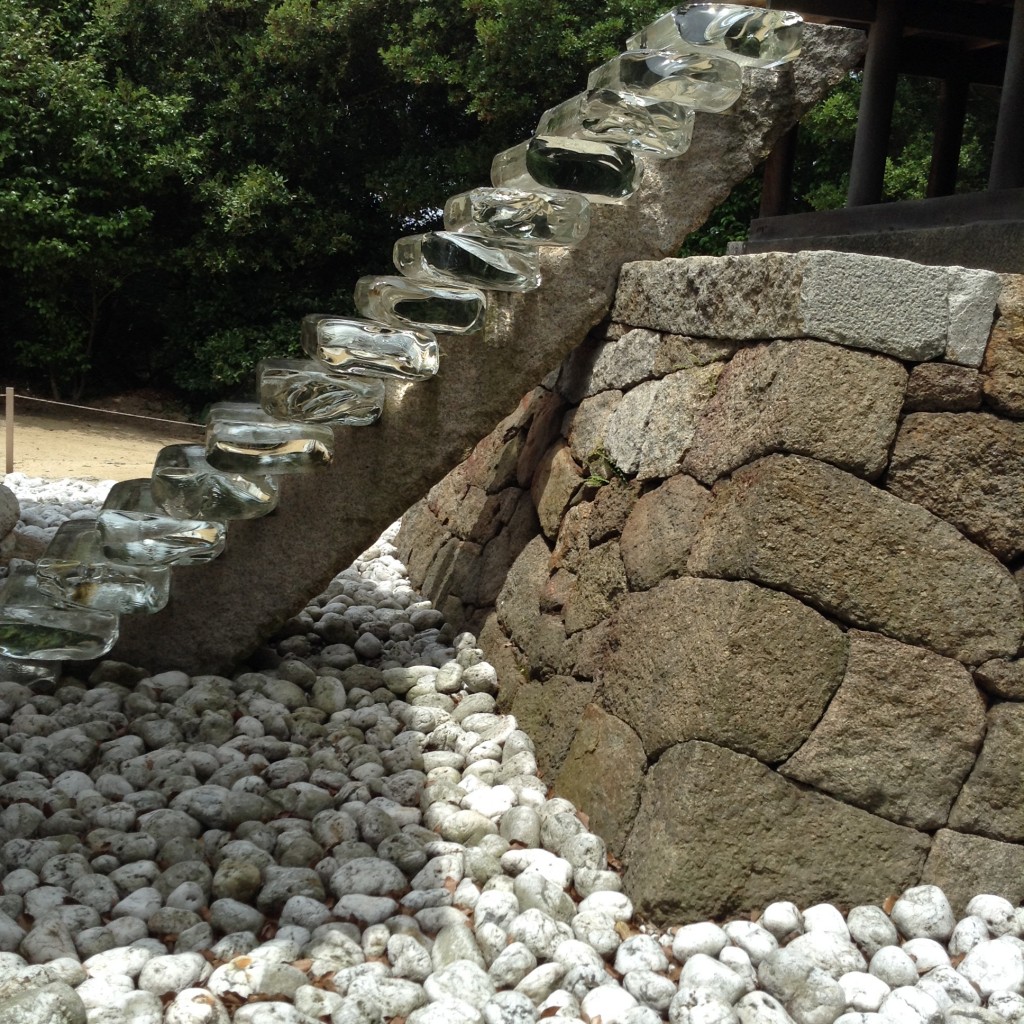 Minamidera, named after a temple that once existed on the site has been re-constructed by Tadao Ando to house a 'light experience' by James Turrell. Visitors are led through a pitch black corridor into another space of complete darkness and after waiting patiently for nearly ten minutes light begins to emerge.  It's surreal.
HAISHA was once the home of a local dentist.
Artist Shiro Otake has turned it into a magical, mad fantasy house using re-cycled materials.
Resembling 'the house that Jack built', it was the most creative artwork TheEye has seen in a very long time and she would love Mr. Otake to design something as deliciously ramshackle and surprising for her to call home. Sadly  the well ordered Mr Eye does not share her enthusiasm.
Naoshima is a great experience and great achievement. Art, architecture, landscape and nature in perfect harmony.
Back to TOKYO which took most of the day, but so much to reflect on….and YES even a glimpse of Mount Fuji as our express train roared along.