WINFIELD HOUSE AMERICAN INDEPENDENCE DAY PARTY
To Winfield House for the annual July 4th party  (O.K. it was July 2nd but who cares?) and what a fun party it was to celebrate the 239th Anniversary of Independence of the U.S.A.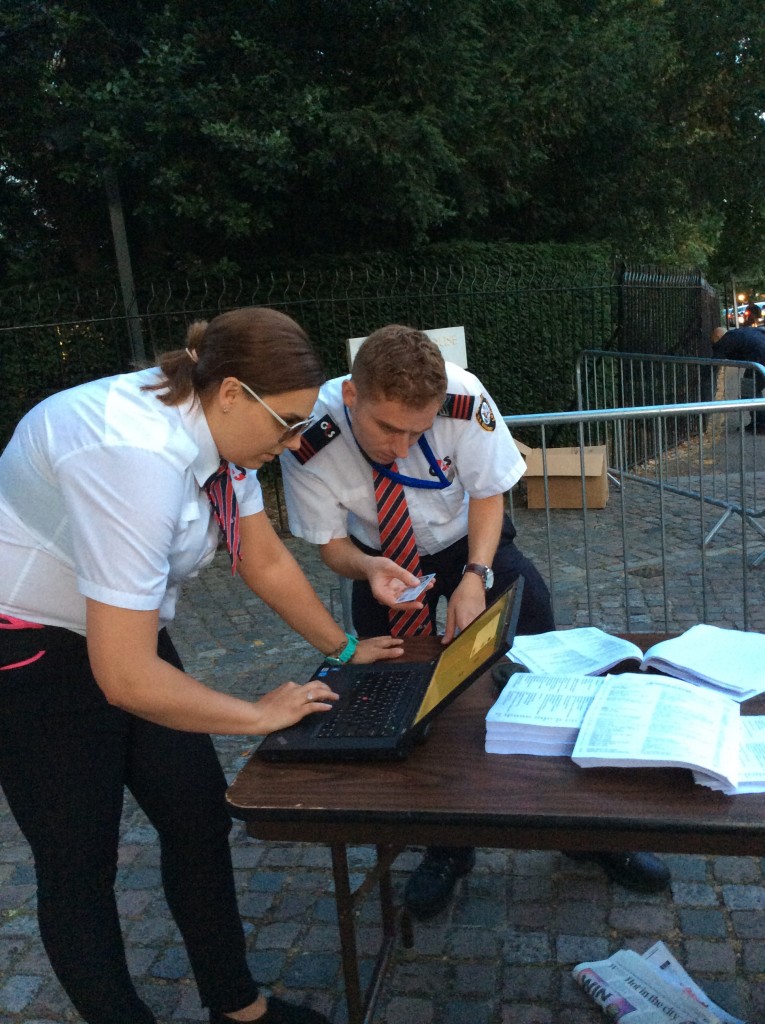 Although security was tight it was incredibly well organised and no delays in getting in and out of Winfield House. Everyone was polite and efficient.
Smart military were photo opportunities in their gorgeous braided jackets and caps.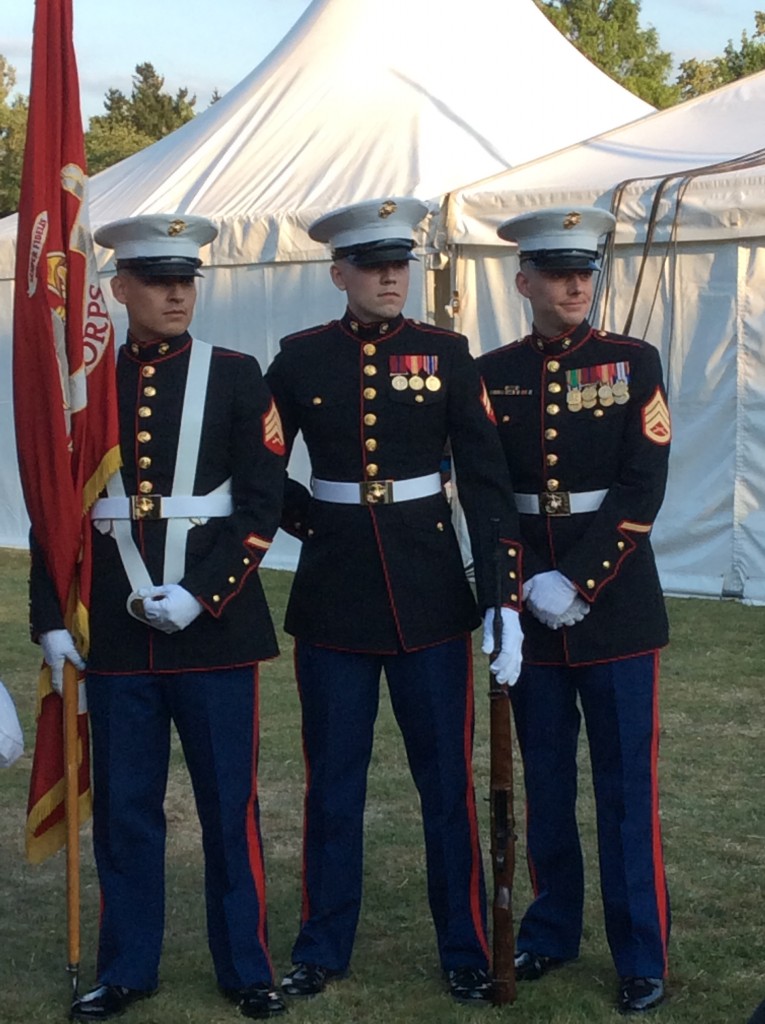 Ambassador Matthew Barzun and his great wife, Brooke Brown Barzun are young, smart and fun.
They also know how to give a great party – themed  'THE WINFIELD DINER', complete with soda fountain, juke box and red 50s diner booths.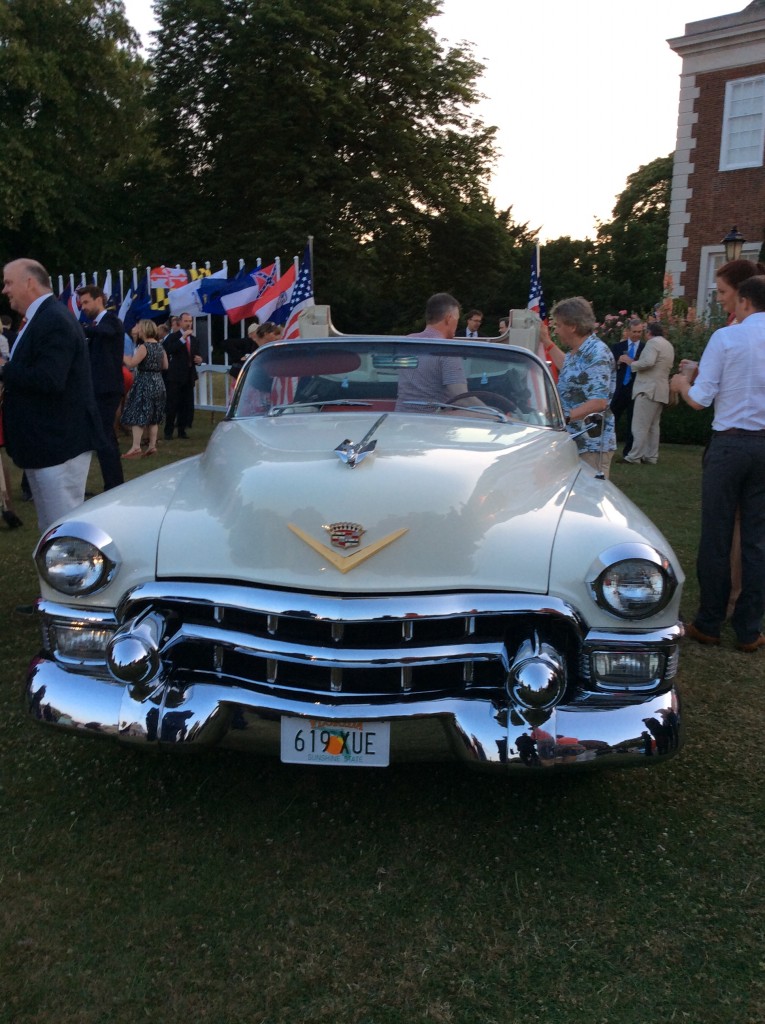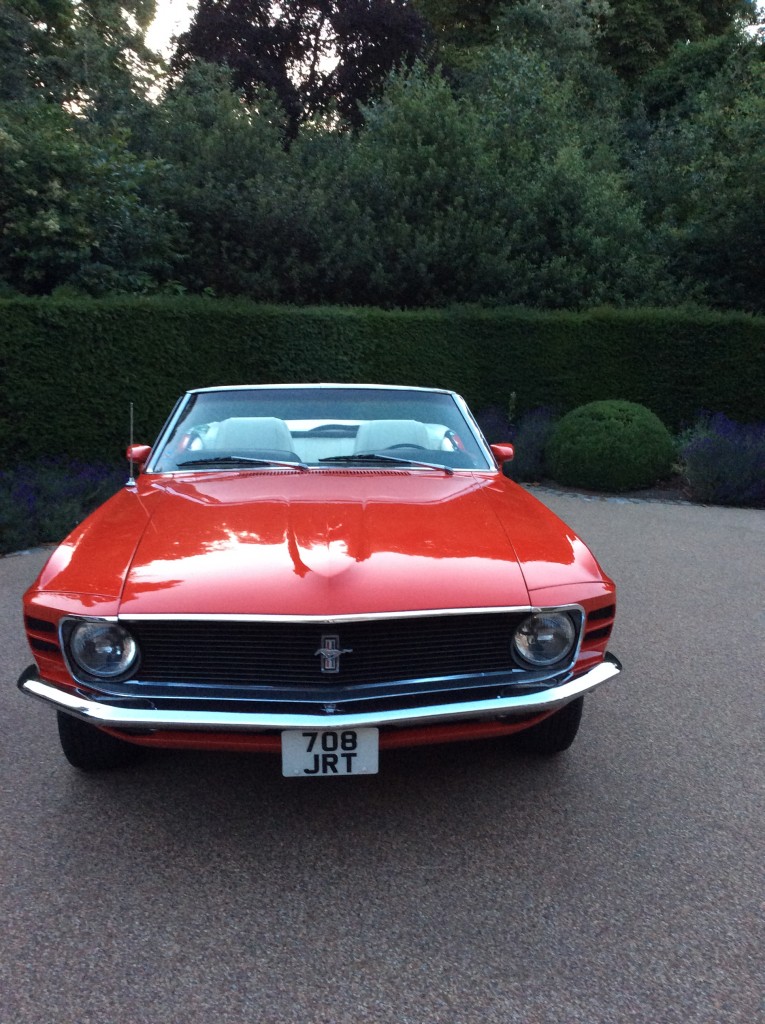 Lots of nostalgic touches, including a fleet of stunning Chevvy's, Mustangs and T.Birds in mint condition. It was an all American party – hot dogs, burgers, pop corn and the yummiest fried plantain chips. Beer and American 'champagne' flowed liberally.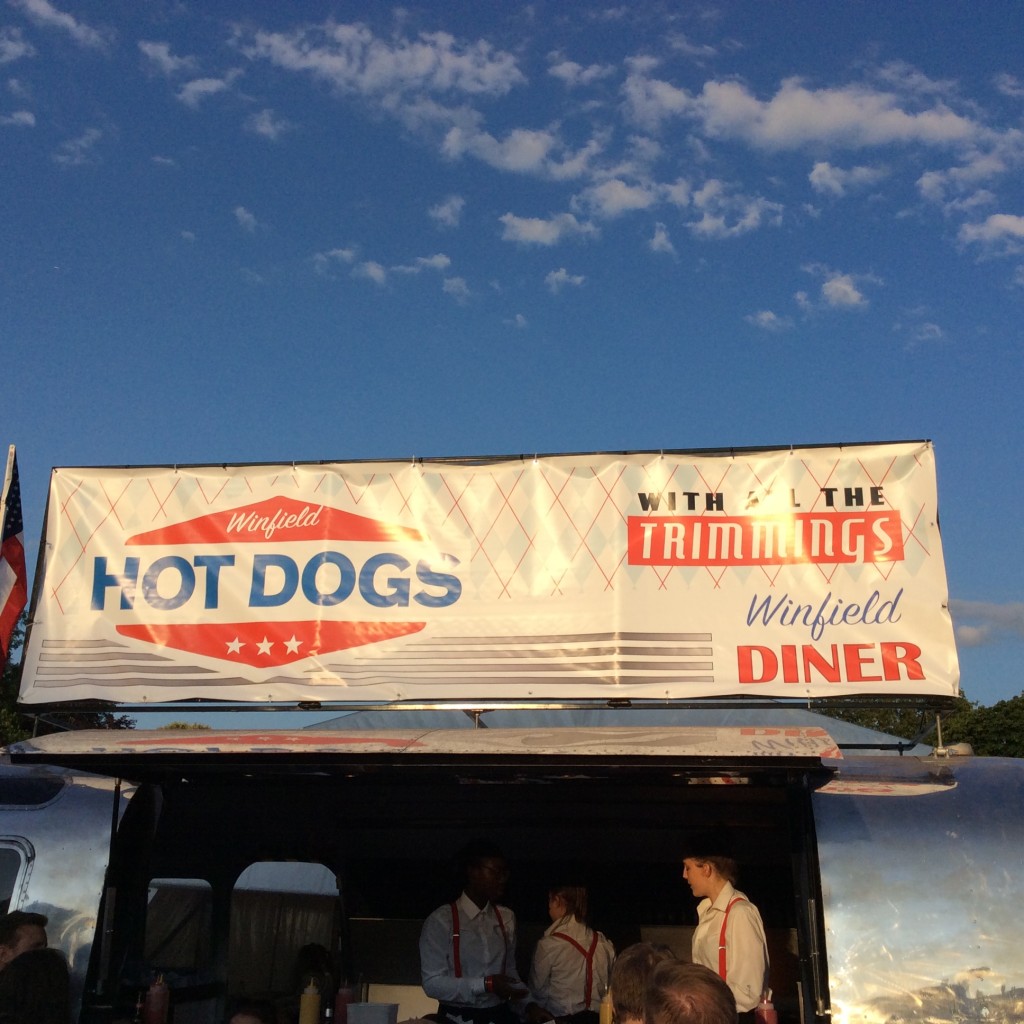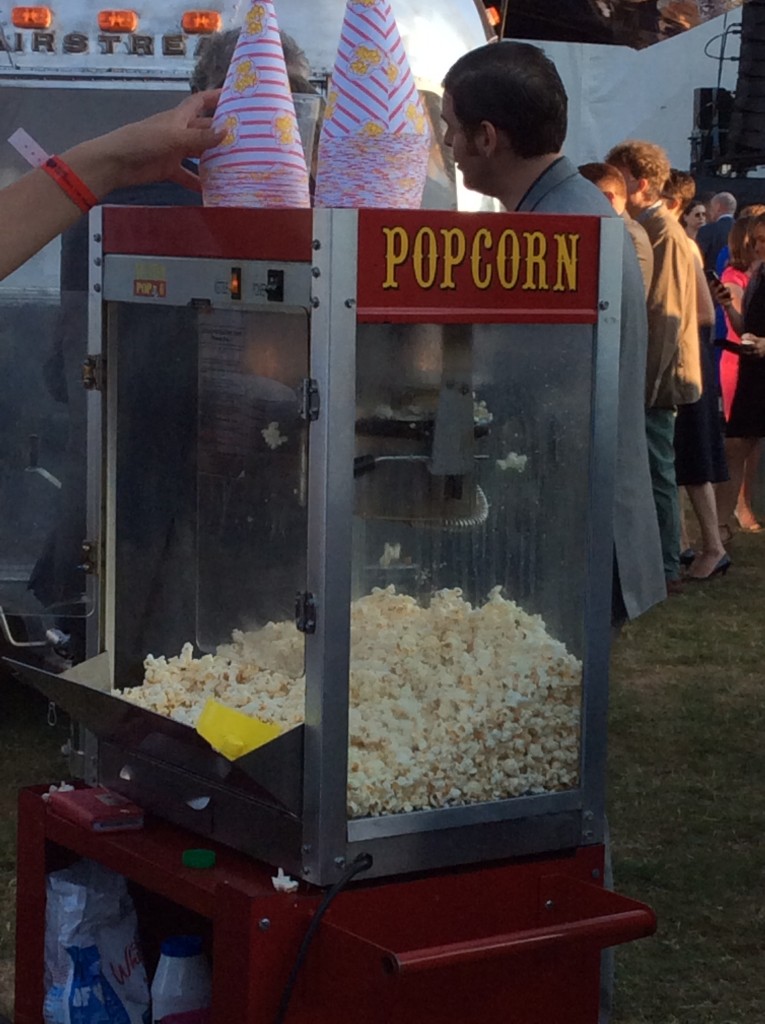 Guests  from all different walks of life, entering into the spirit and  having a great time.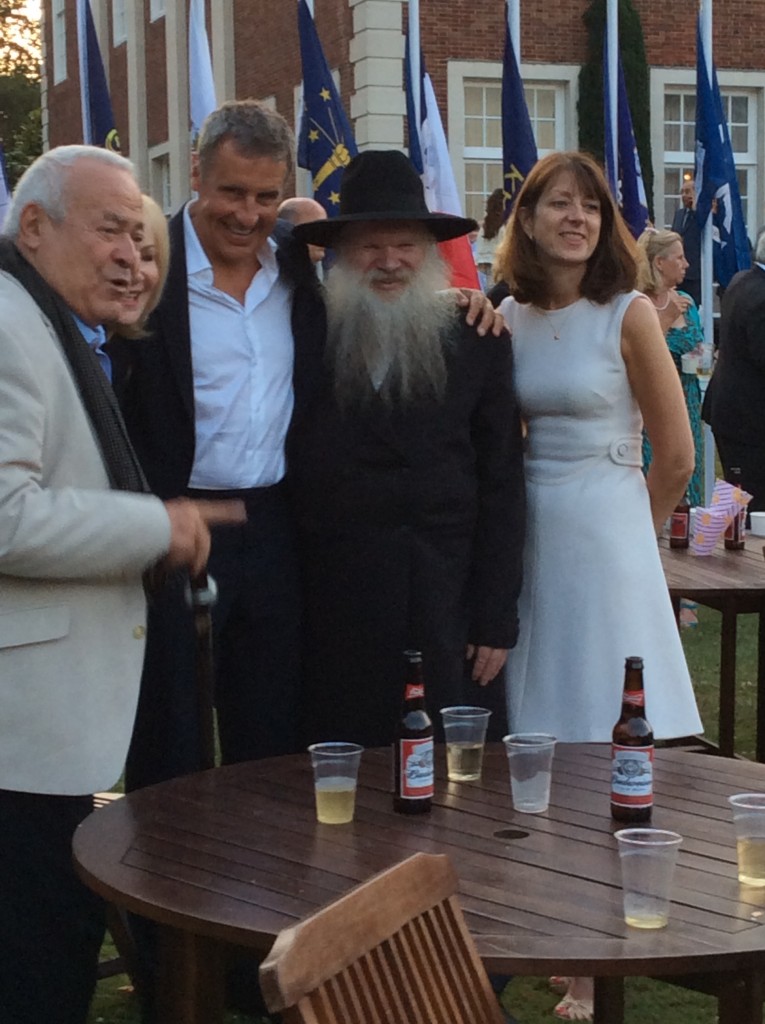 Styles varied from patriotic headwear to boho to well…..you name it!!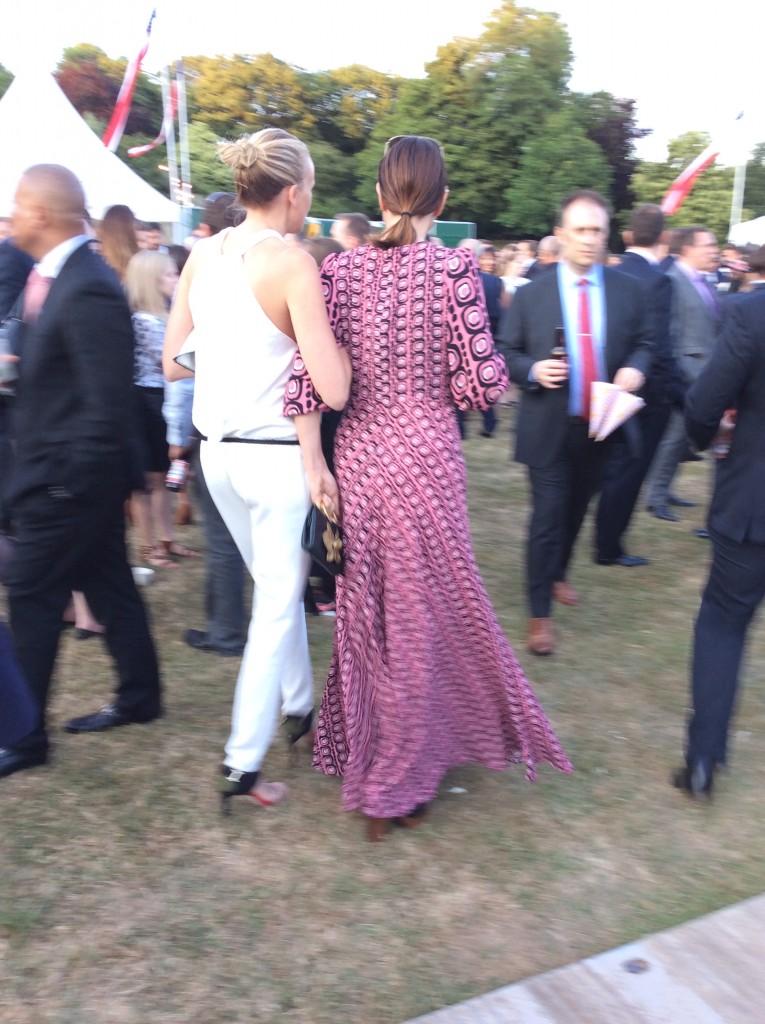 Even the feet ….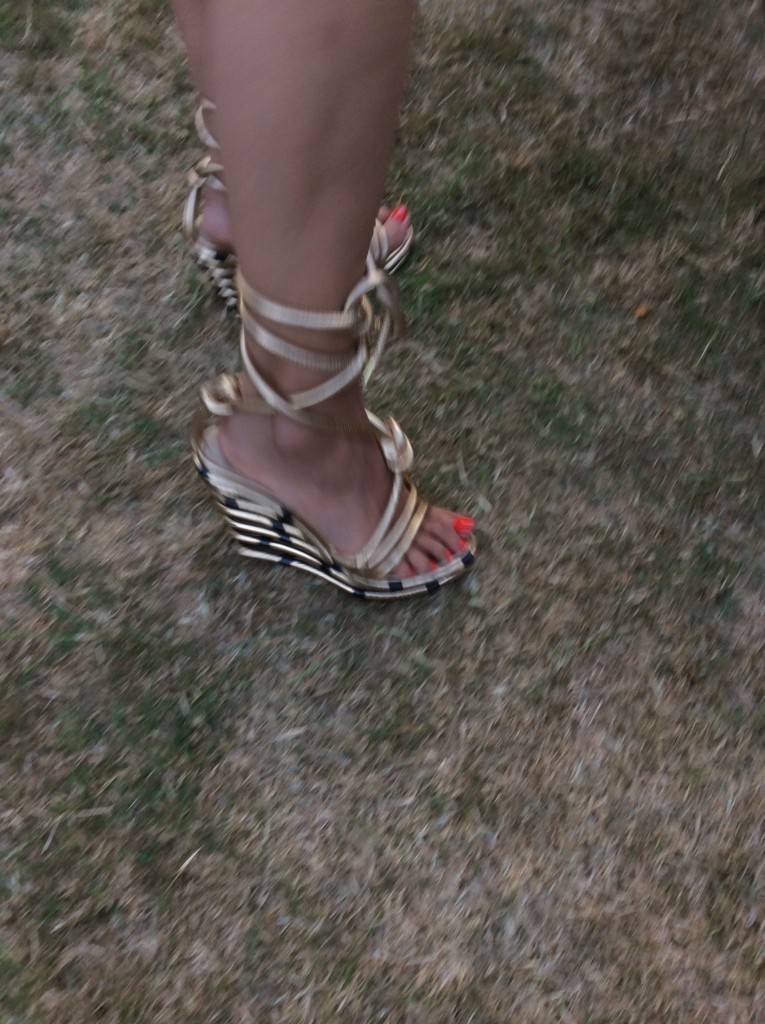 Ambassador Barzun and Brooke love to share their passion for music with guests (Annie Lennox at Women's Day celebration) and Duran Duran were the surprise 'star turn' this time.
Katherine Jenkins sang the National Anthem. All very uplifting.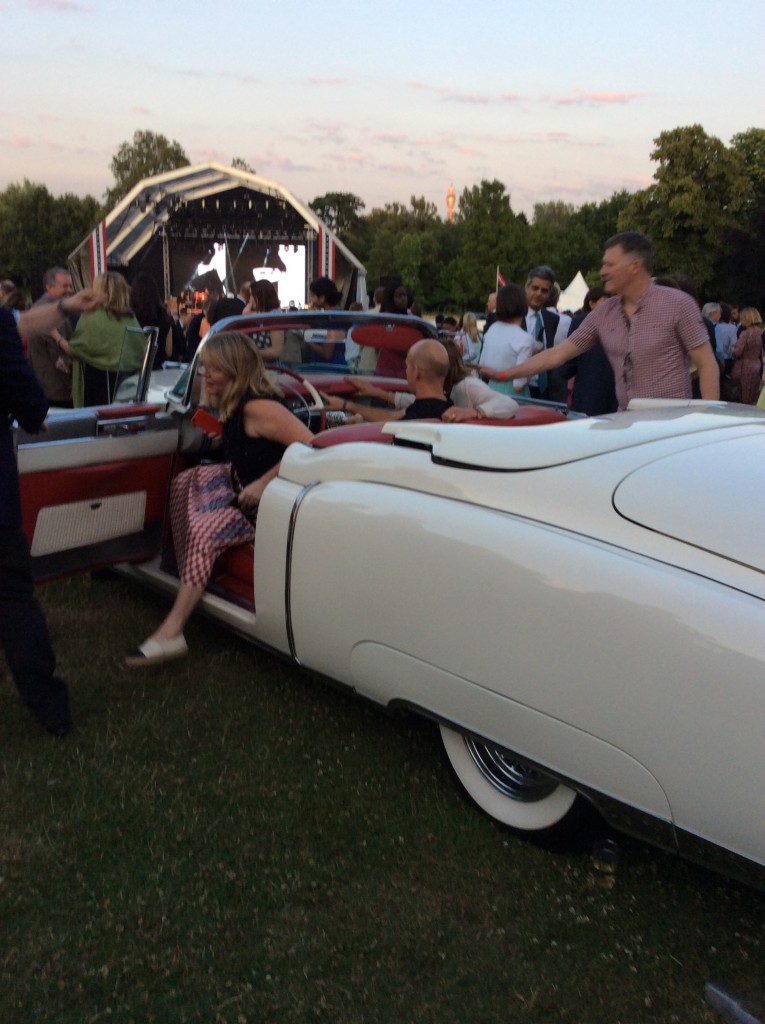 It had been a wonderful party on a perfect summer's night and no one seemed anxious to leave. A great time had by all.
Big thanks to lovely 'hostess' Brooke Brown Barzun, having as much fun as all her guests.