JACK LENOR LARSEN – LONGHOUSE EAST HAMPTON
JACK LENOR LARSEN – the quintessential aesthete – is someone TheEye has admired for many years. His studio, founded in the early '50s was synonymous to hand woven textiles incorporating unusual yarns and materials such as rope, wire bamboo and rags. The unique and original qualities of his designs became known as 'The Larsen Look'. He was inspired by exotic Asian textiles, nature and gardens and painters he admired – Clyfford Still in particular. The studio collaborated with retail chains such as Macy's and Marshall Field in Chicago, Dansk China and Christopher Farr. In 1997 his company merged with Colefax and Fowler, but slowing down was never on Larsen's agenda and new projects followed as well as the maintenance of LONGHOUSE.
Now in his 80s, still dashing and urbane, with the debonair air of Noel Coward -meets -Bloomsbury set, Larsen is an innovator, accomplished gardener, poet, tireless traveller, patron of artists, entrepreneur and avid collector.
In 1992 Larsen established THE LONGHOUSE RESERVE FOUNDATION, and opened 16 acres of his East Hampton retreat to the public, with a programme of outdoor events including visual and performing arts – dance, music, painting, sculpture and displays from his vast personal collection of traditional and contemporary craft, much acquired from his travels with his love of Japan well represented.
Textures and colours blend and harmonise. Nothing jars or appears contrived.
Larsen says' if this were music, it would be a composition by Sibelius.'
Ponds filled with lilies and lotus blossoms have reflective qualities and the entrance drive is an allee of imposing cytomes, maples, Korean cherrytrees, waterfalls of cascading blue Atlas cedars, wisteria vines, walled and sunken gardens have significant roles in the grand design of this garden and outdoor art gallery.
The large majority of sculptural works are loans, but everything is personally selected and every installation scrutinised by the man himself. Unlike the recent trend for grand homes to stage annual commercial sculpture exhibitions in their stately grounds, work is not for sale but purely for the pleasure of visitors.
Everything in the grounds is fresh and original as if it belongs, rather than temporary installations.
There are always special temporary shows and when TheEye was walking around, groups of surfers ('not our usual visitors, but delighted they are here', commented Matko Comijic, LongHouse Director) were there to see SURFCRAFT – Design and the Culture of Board Riding curated by surf historian (well you live and learn!), Richard Kevin.
From the ancient Alai boards of Hawaii to post war hydrodynamic planning hulls from Southern California ,
OK. O.K. – just showing off! TheEye knows nothing at all about the cult of surfing, but clearly it's drawing crowds.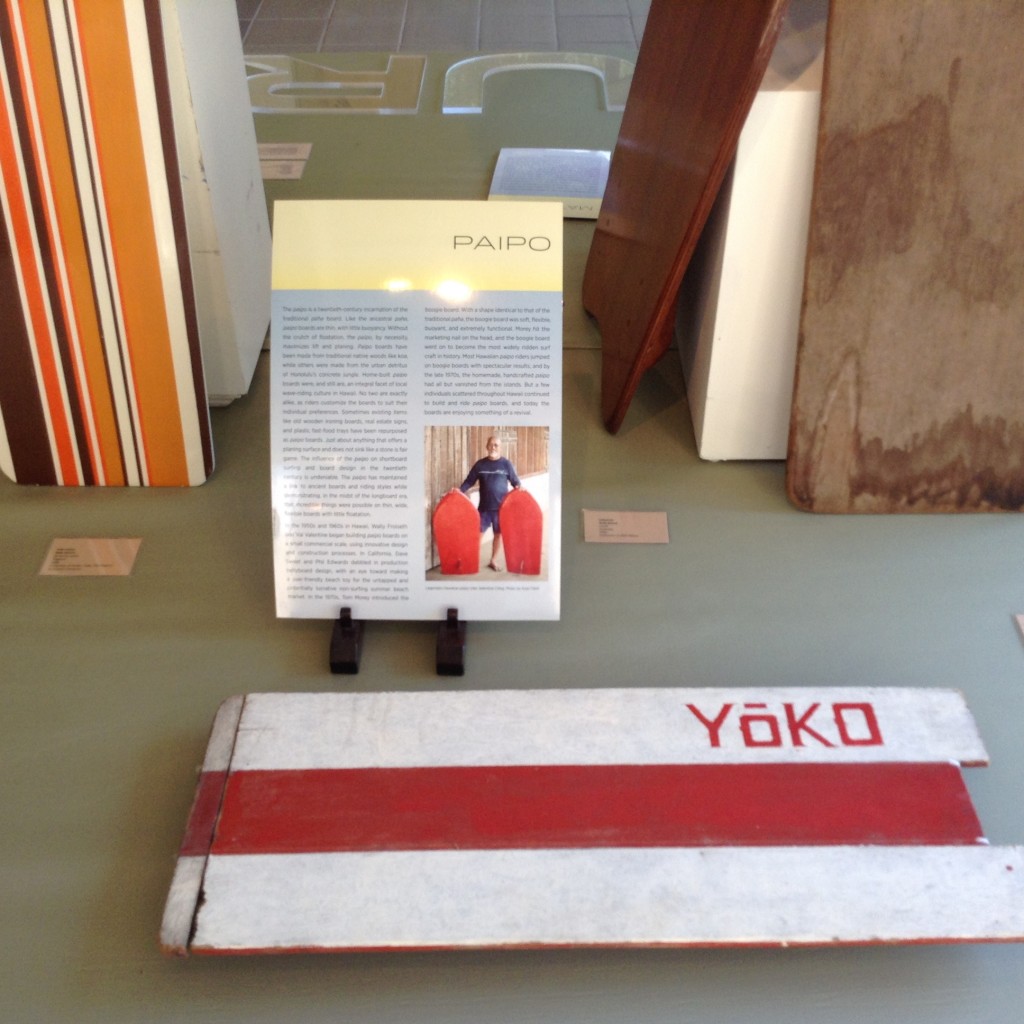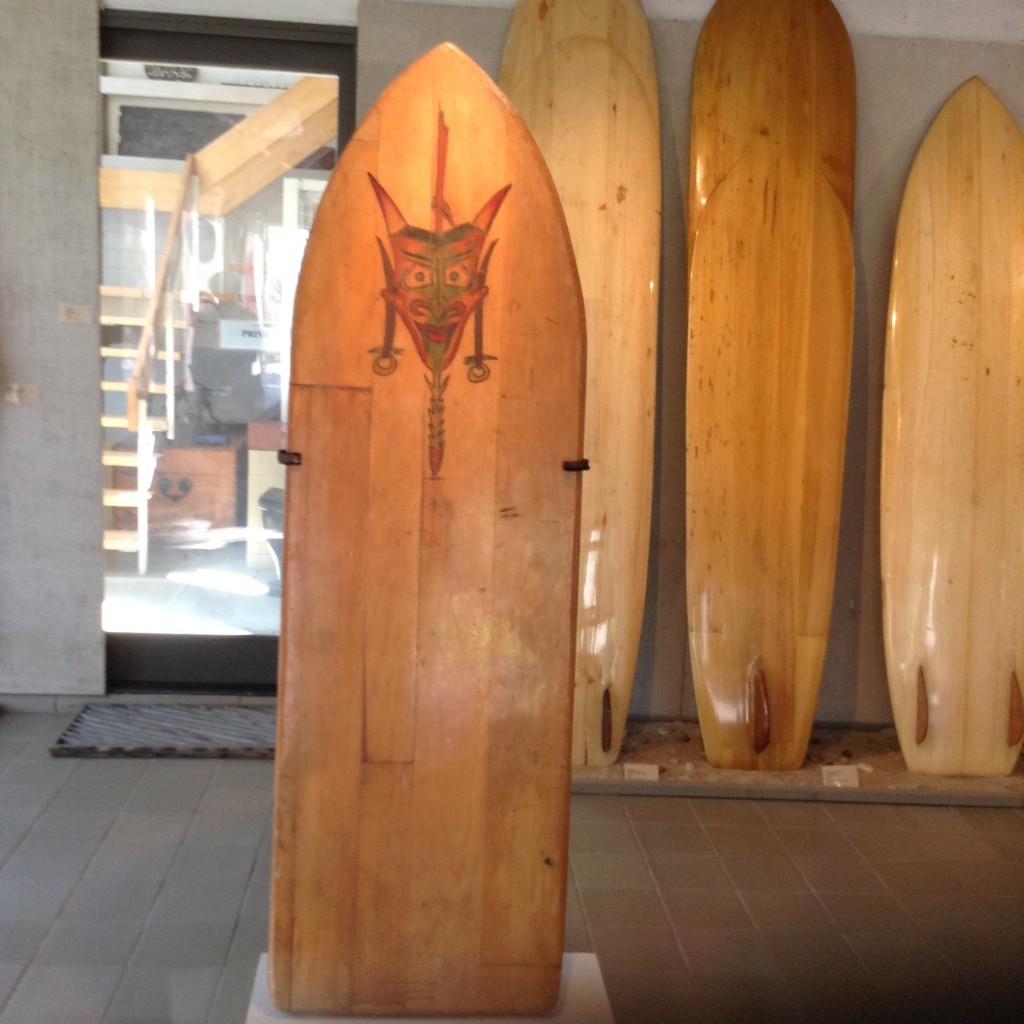 Larsen's home is his private domain and out of bounds to most visitors.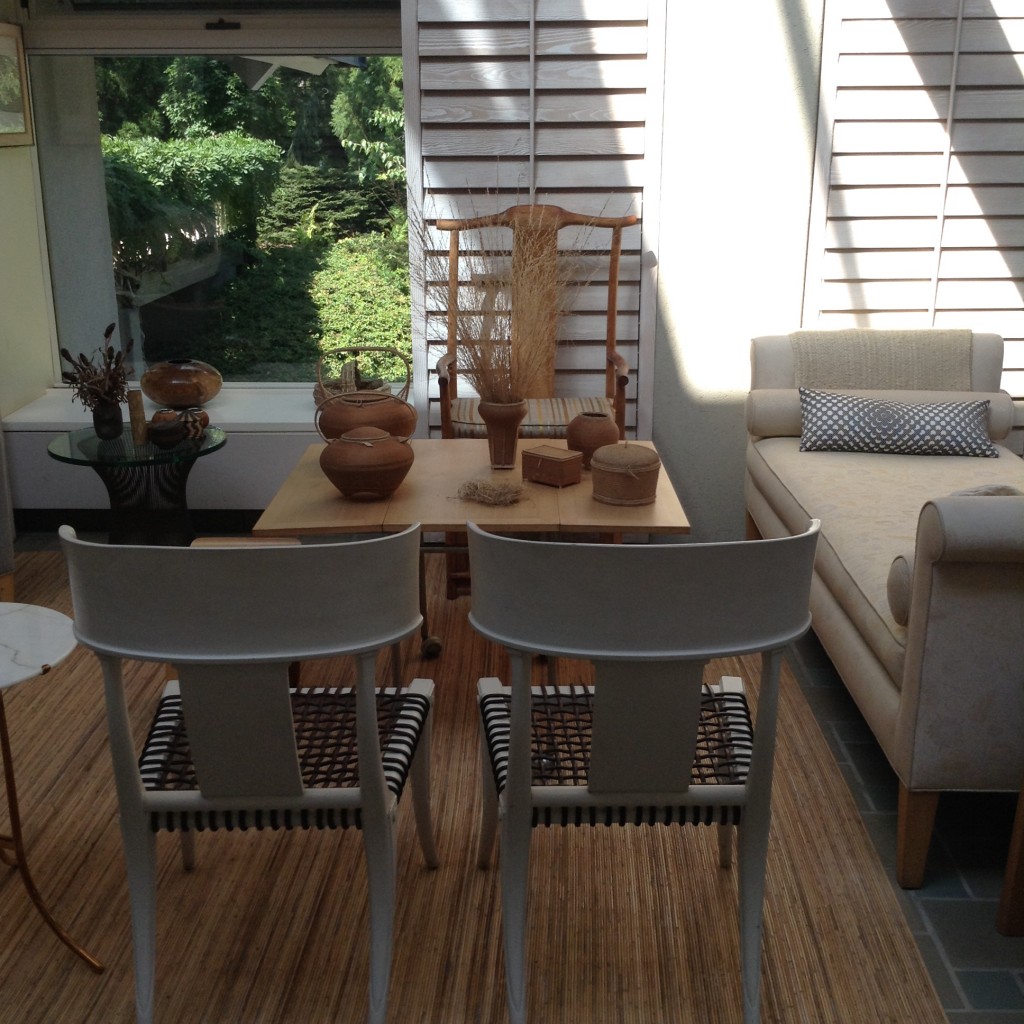 TheEye was privileged to be shown around by curator Wendy van Deusen (the best job imaginable!). Elegant furniture (many examples by 50s designer, Wharton Esherick), pots by masters such as Lucie Rie and Bernard Leach, rare Thai basketry and Larsen's own textiles hanging like delicate banners from double height windows.  Shelves of beautiful hand fabricated Japanese papers, some made with ground mother-of -pearl.  TheEye was gasping with pleasure.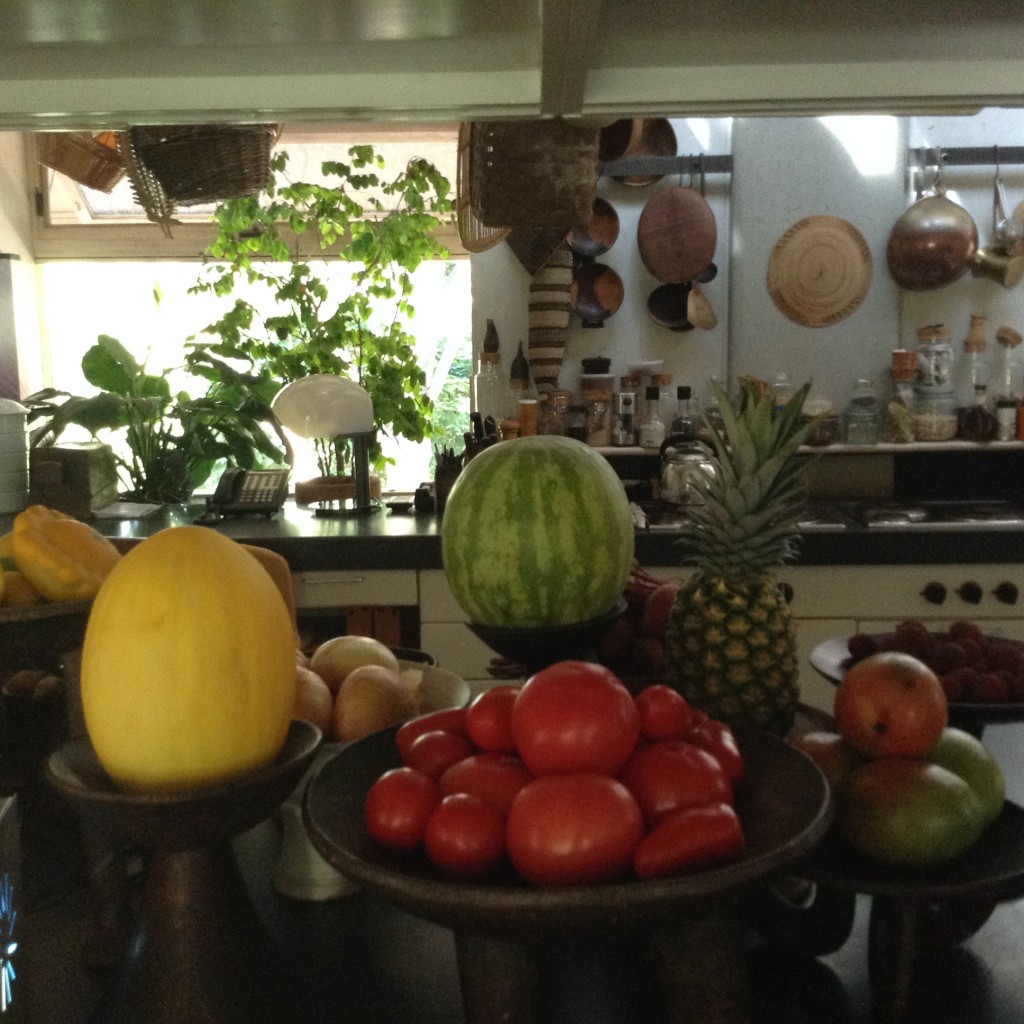 Although Larsen keeps an apartment in New York and is constantly travelling, LongHouse is 'his sense of place' and where his many interests and passions 'come full circle'. His home and the public gardens serve as an eloquent testimony to his lifetime labour as a passionate and generous craftsman, designer and collector.