A WORLD APART – NOTTING HILL CARNIVAL – GLYNDEBOURNE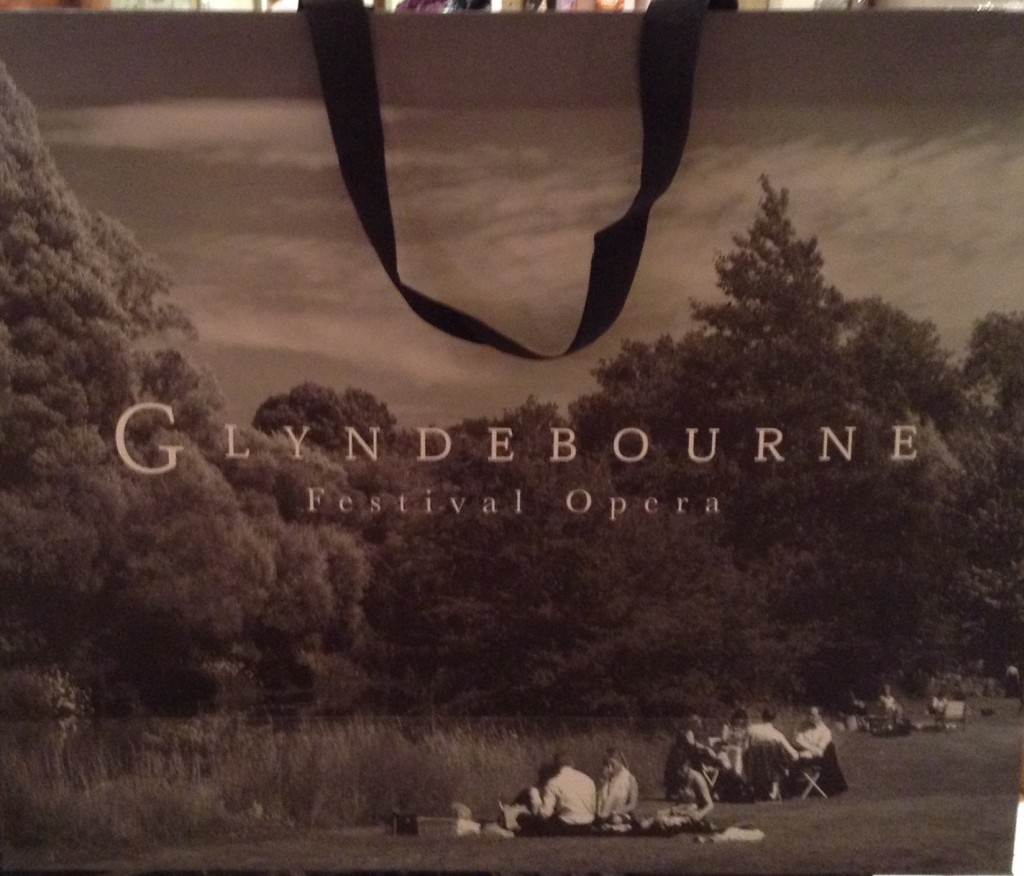 TWO  CELEBRATIONS  BUT  A  CULTURAL  DIVIDE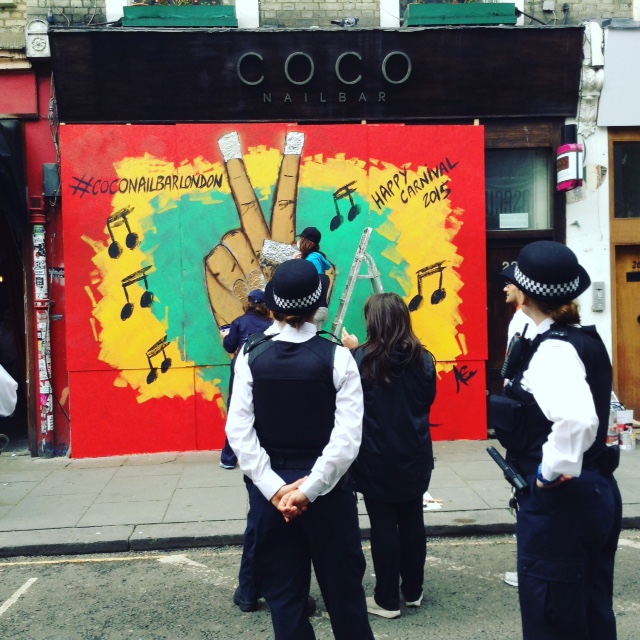 GLYNDEBOURNE – WHERE ELSE?
NOTTING HILL CARNIVAL – WHERE ELSE?
TheEye arrived back in London over Bank Holiday weekend –  just in time for the Carnival (a first and hopefully a last).
If you like one of these annual events , you probably WON'T be a fan of the other!
But variety is the spice of life.
With the Carnival literally on her doorstep (and talking of doorsteps, theeye  wasn't best pleased to find a man casually  sitting on HERS rolling a spliff with  four cans of beer. In her best Head Prefect voice she told him to go away immediately (and to her  great surprise  he did).     TheEye decided to see first hand what was going on.     Not difficult – it was rather like  The Pied Piper,  following the herd, the food smells and the pulsating music.   Apparently  the turn out was lower this year by about a third,no doubt due to  the rain.  Some  revellers wore wellington boots and many others had  plastic rainproofs over their costumes. But there were  more arrests  and several stabbings alas.
FOOD looked (and smelt) delicious.  Grilled chicken over coals, all the Caribbean specialities being freshly made.
Pineapple juices and 
technicolor cocktails
of shocking pink, fluorescent green and yellow.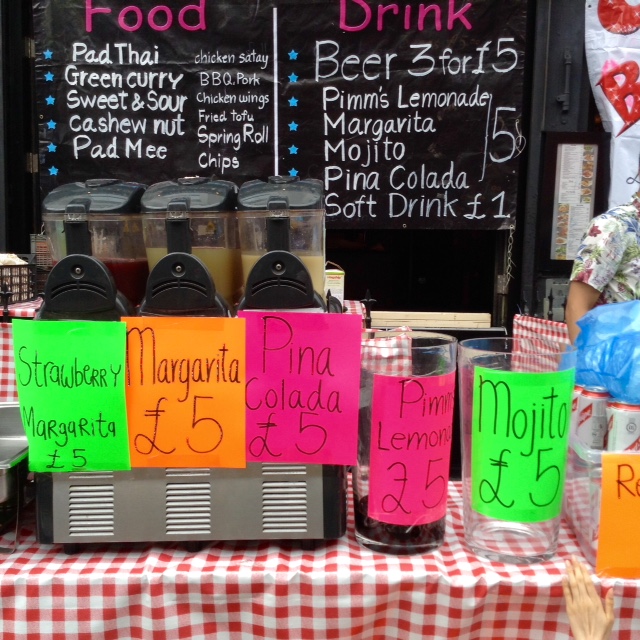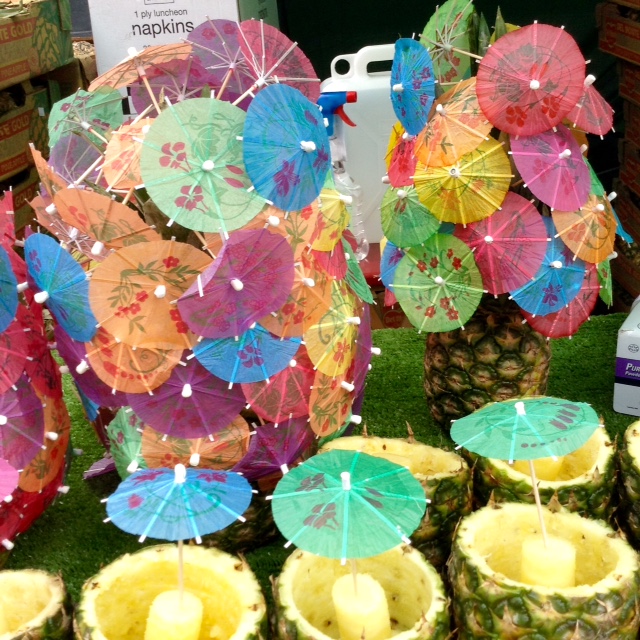 COSTUMES WERE  FLAMBOYANT AND COLOURFUL AND PEOPLE KEPT SMILING EVEN IN THE RAIN. NOTHING WAS GOING TO DAMPEN THEIR FUN.
FLOATS
THE POLICE out in droves but clearly well briefed to be as non-confrontational as possible.
And they were really doing a good job in a very difficult situation but it didn't prevent several attacks on them.
Mountains of rubbish, broken bottles, food thrown on the pavement, particularly half eaten chicken carcasses.  Almost miraculously the streets were cleaned up after Sunday night and again after Monday. You would never have known…
PIMMS AND CHAMPAGNE FLOWED AT GLYNDEBOURNE
DINING AT GLYNDEBOURNE  IS RATHER DIFFERENT FROM CARNIVAL FARE  (NO JERK CHICKEN OR GOAT CURRY ON THE MENU)  – WHETHER PICNICKING ON THE LAWN OR IN THE ELEGANT MILDMAY HALL.
It was last night of the very successful 2015 GLYNDEBOURNE season and an evening of celebration.
L'HEURE ESPAGNOLE and L'ENFANT ET LES SORTILEGES.  A Ravel double bill although composed 15 years apart and a 'joyous, fizzing revival' according to one critic with a largely, young and attractive Francophone cast most making their Glyndebourne debuts.
The star of the evening was DANIELLE de NIESE (in real life Mrs Gus Christie), who played the leading roles in both operas.  Not only gorgeous and sexy with a lovely soprano voice but she can dance and act superbly. Now the proud mother of little Bacchus who was attracting a lot of attention himself.
SO civilised and SO British.
Croquet, panama hats worn with full evening dress whether boiling hot, pouring with rain or freezing cold ( being Britain all are possible).
Women's dress has certainly gone up  a  notch or two since the days when TheEye first went to Glyndebourne when a strong stench of moth balls permeated the ladies cloakroom. Fur jackets of dubious provenance ( a few pet hamsters  came to a tragic demise I suspect ).  Now it's a more European clientele and fashions are a lot chicer.
BUT FEAR NOT HELP IS ON HAND….
.