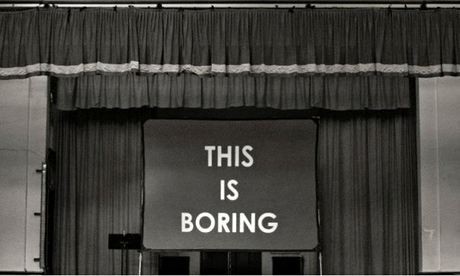 THE EYE has a soft spot for terminally boring people and having a reputation as 'an easy chatter' never flinches from being seated next to a conversationally challenged guest at dinner. Boring is far preferable to pompous. Individuals with one all-consuming interest in life – THEMSELVES.     They ask no questions. The more 'famous' are often the worst. I was  recently placed next to a very well known entertainer who shall remain nameless. Suffice to say he barely uttered a word to me and spent most of the evening gazing  at his painted shellacked finger nails and fiddling with his mascara. Politicians, celebrities – give me boring any day.
THE EYE  was therefore delighted to stumble on a new book by acclaimed authority on all things boring, James Ward.
'ADVENTURES IN STATIONERY: A JOURNEY THROUGH YOUR PENCIL CASE 'a far from gripping read which explores the enduring appeal of stationery, a superlatively 'boring' subject.
The book covers everything from the invention of the PRITT STICK by one Dr Wolfgang Dierichs in 1967 who had an epiphany on an aeroplane that 'changed the world of glue'.   Dierichs watched a woman applying her lipstick, which gave him the idea.
Some of the book's scoops include  historical stationery products, useful for hopeful Mastermind contestants.
I bet you didn't know Blu-Tac was originally white, Post-it Notes are yellow because there happened to be yellow paper lying around in the 3M lab in 1977. The STABILO BOSS highlighter (always written in caps) is fat and flat because a designer, frustrated in a meeting, slammed his fist down on a more rounded clay prototype. Foolscap paper is so called……..oh dear –  I can't continue, this is SO BORING. I need a triple expresso to wake up.
ENRAPTURED AUDIENCE AT BORING CONFERENCE
A one day celebration of the mundane, the ordinary, the obvious and the overlooked. Subjects often considered trivial and pointless, such as yellow lines, domestic inkjet printers from 1999 and toast to say nothing of  other fascinating topics including vending machines, the Antiques Roadshow and how to load a dishwasher.    There is a 10 minute challenge in which contestants are asked to take a boring subject and make it interesting. Clichés considered the epitome of dullness for example, such as how dull is ditch water and watching grass grow or paint dry.
BORING BUFFET
Bowls of undressed iceberg lettuce, cucumber chunks on sticks swimming in their own watery juices, mountains of white sliced bread, dry crackers and tepid  tap water. Yum Yum.
With the growing popularity in all things boring it might be prudent  to book well in advance for next year's conference and avoid disappointment.