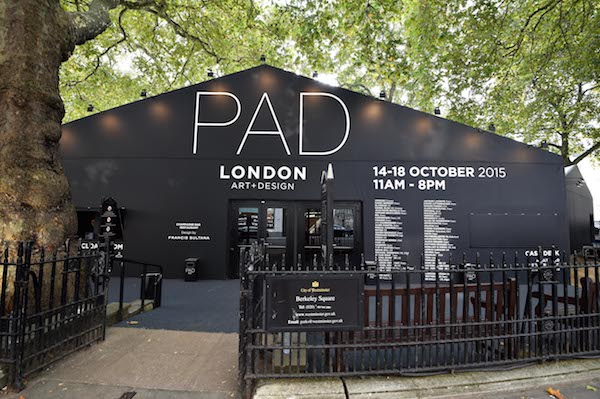 Whatever your personal taste the quality at PAD is high.
TheEye was up and running making an early start to Berkeley Square for PAD (Pavilion of Art and Design) as a member of the judging panel, which also included Zaha Hadid, Nigel Coates and Deyan Sudjic. The task was to select winners in three categories, from a high standard of quality objects and art that ranged from ancient artefacts to recently commissioned designs.
Unable to decide on the 'best stand', the panel agreed to award it jointly to PIERRE PASSEBON (Galerie du Passage, Paris) and interior designer ROSE UNIACKE, showing at PAD for the first time with a simple display beautifully presented (well she is an interior designer) of AXEL EINAR HJORN'S stained pine furniture from the 1920s. Will this be gracing the dining room of Mr and Mrs Beckham – Rose Uniacke is furnishing their new home?
Pierre Passebon's skill is how effortlessly and stylishly he combines furniture and art from different periods.
GALERIE KREO showed unique pieces by Hella Jongerius, the Bouroullec brothers, Pierre Charpin and Doshi Levien whose striking orange sideboard with Indian influenced inlay was quite a show stopper, but it was the 'Karbon' lounge chair by Konstantin Grcic that impressed  judges and won the best contemporary design award.
David Gill
showed a selection from his stable of gallery designers. 
Matthias Bonetti, Zaha Hadid, Barnaby Barford
and so on, but he is now representing
MICHELE OKA DONER
, an artist working in precious metals whose work 
TheEye
 has long admired. An elegant ice bucket (which sold within hours of the exhibition opening) and a metal chair were very nice. 
TheEye
is looking forward to her upcoming exhibition at the gallery.
Not to everyone's taste perhaps, but what definitely appealed to TheEye was William Arthur Smith Benson's decorative glasswork and lighting. Gloriously Arts and Crafts and perfectly displayed on the moodily lit stand of Oscar Graf.
PAD is so interesting. There is always excellent representation from a diverse group of dealers –  Entwistle, for example, showing mainly tribal art, was crammed and demonstrated a strong interest in African art.  Louisa Guiness had some fine artists jewellery (Ron Arad, Anish Kapoor etc)  but is also re-kindling interest in designers from the '70s such as John Donald.
Hamilton's and Michael Hoppen always have the finest photography.
A great Fair.
FRIEZE MASTERS
Now in its fourth year (my, how time flies when you're having fun) Frieze Masters still remains commercially 'a work in progress' according to informed reports, but the big question remains: has the Fair, which aims to make 'crossover' sales to well healed collectors, turned into a place where people actually buy rather than just look and admire? Admittedly this isn't for casual impulse purchases with multi-million dollar Picassos, medieval architectural drawings (London dealer Sam Fogg had an amazing rediscovered 1515 project for a spire at Rouen Cathedral for sale at £2.5million) or an ancient Greek silver kylix can be yours for a little in excess of £1 million.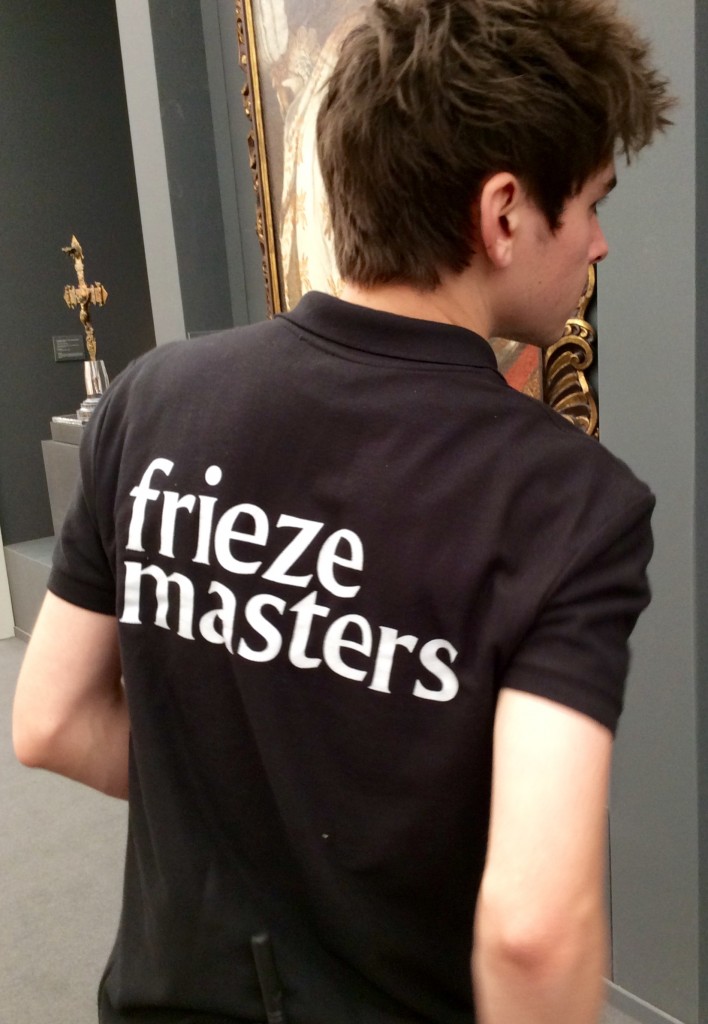 The atmosphere is far calmer at Frieze Masters than its sibling 'Frieze' a little distance away, which is still as frenzied and packed as ever.
Last year The Collector, a fictional 1960's Parisian collector's apartment at HELLY NAHMAD attracted attention as well as 'oohs' and 'aahs' for its originality.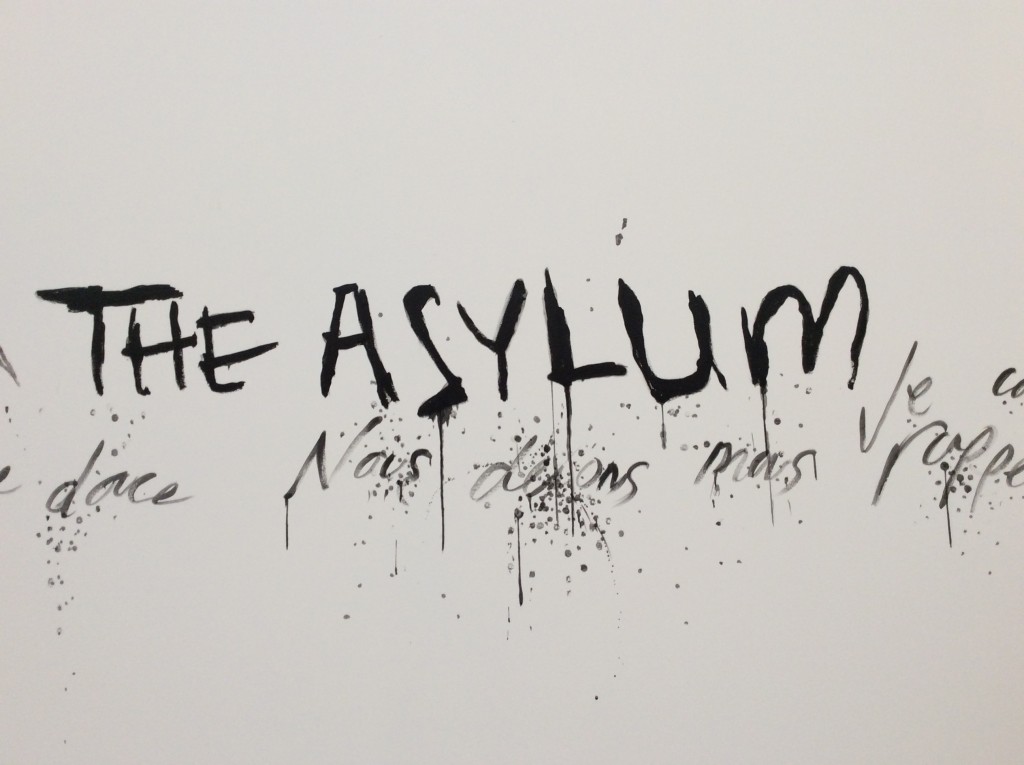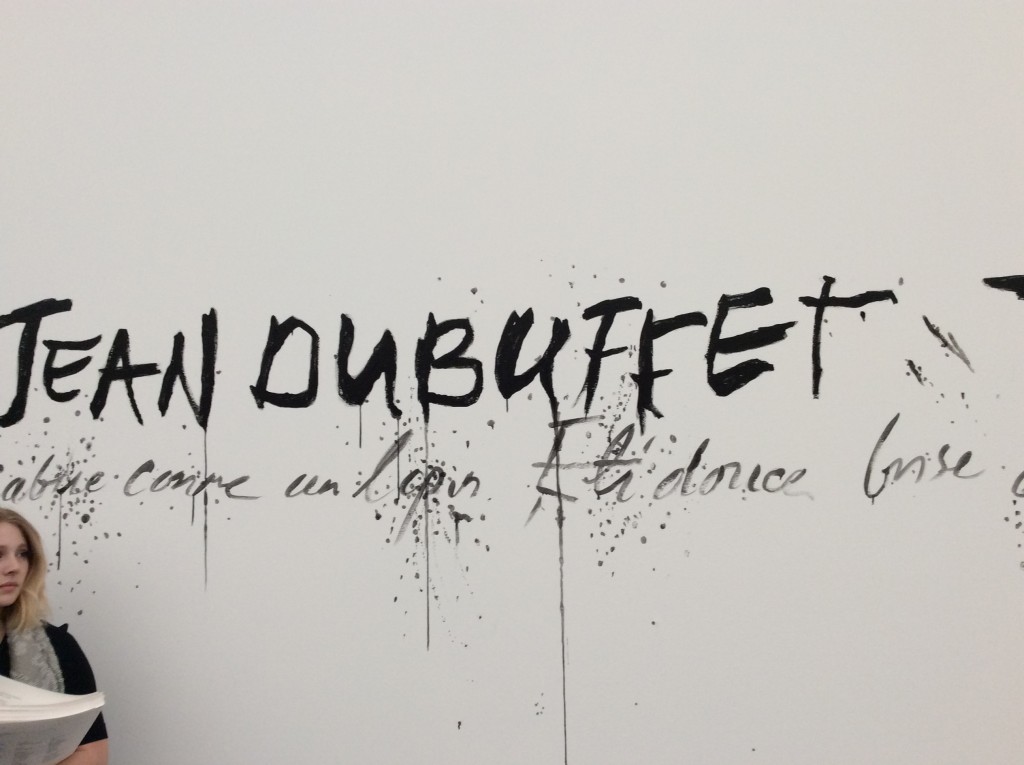 This year's independent curator, (Sir) Norman Rosenthal has been overseeing a new section at Frieze Masters called Collections, consisting of eight eclectic presentations 'that feel like they could be the start of a museum exhibition' according to a Fair source.
The Asylum is most definitely 'eclectic' (whatever that overused cliche really means). Works by Jean Dubuffet reconnected with the art that originally inspired them. Dubuffet was a great advocate of Art Brut, celebrating the artistic output of the marginalised and outsider – primitive, untrained artists whose beginnings were in the asylums of Switzerland and France where, in 1945 Dubuffet discovered art created by patients. Works of compulsion, rather than aesthetics. He found it refreshingly direct and it altered the course of his life.
The Asylum places visitors within a suite of rooms that invoke the clinics and sanatoria that prompted Dubuffet's epiphany. Not  a recreation: it is a re-imagining. Scrawls, scratches and scribbles covering so many of the surfaces and conjure the mania and frenetic energy that had originally struck him.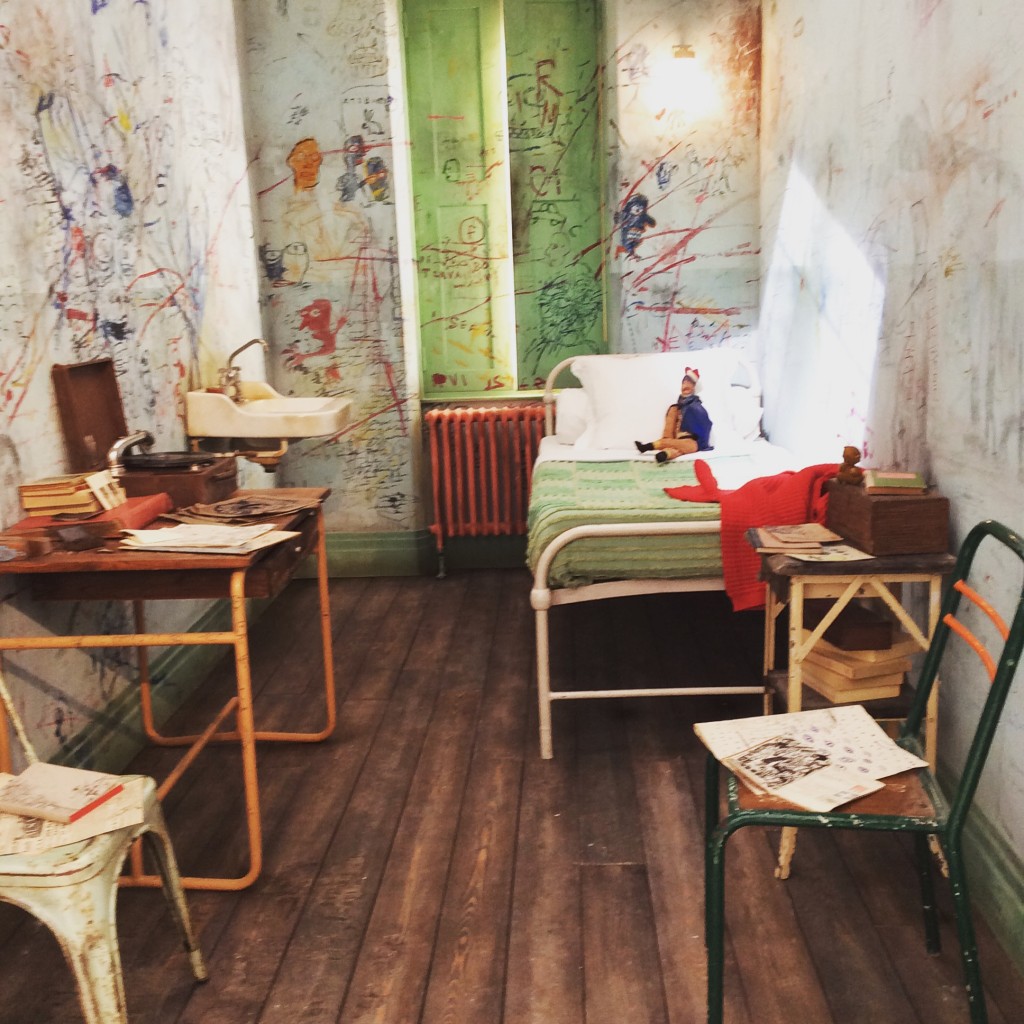 The Asylum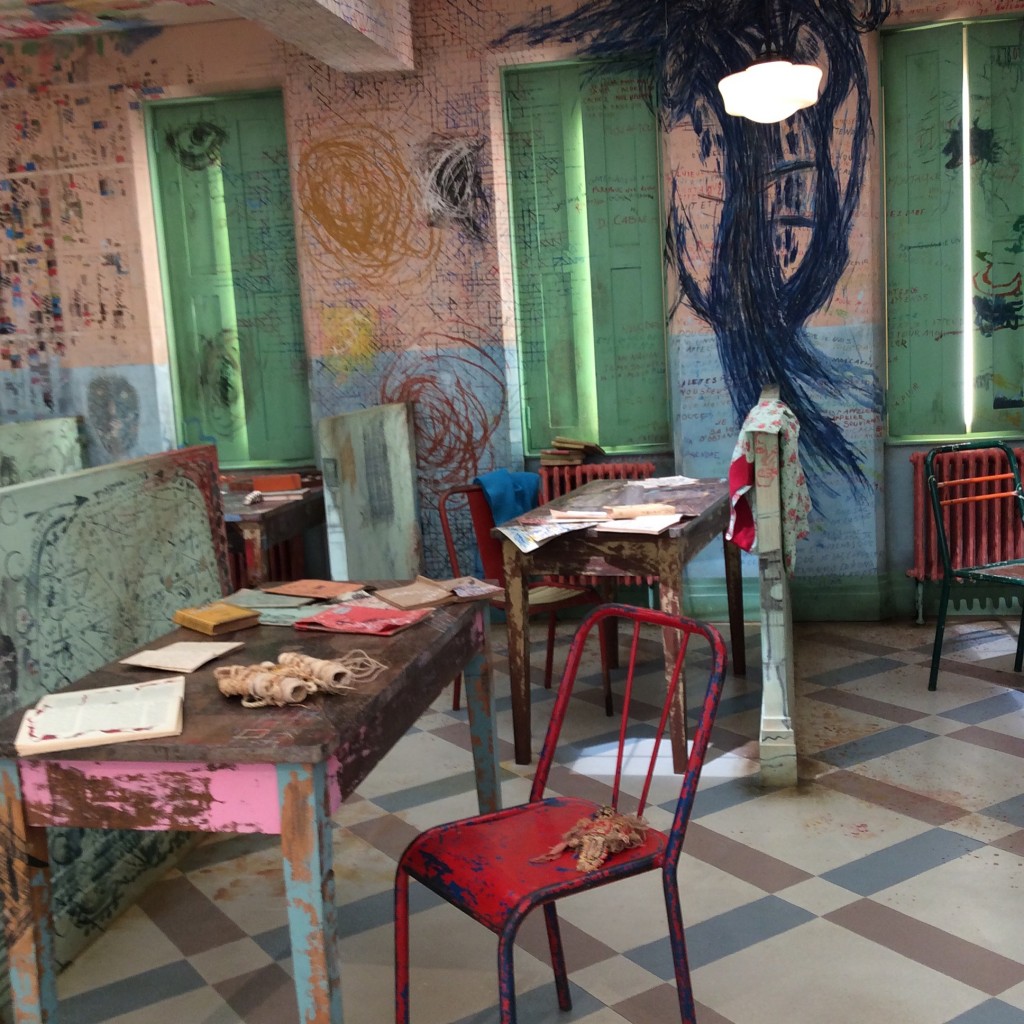 It's the emphasis on quality, and the opportunity to see work the likes of TheEye rarely comes into contact with, that is the joy of Frieze Masters.
A wonderful small Tiepollo drawing at Le Claire Kunst Gallery was an understated masterpiece and the sort of treasure you will find at Frieze Masters.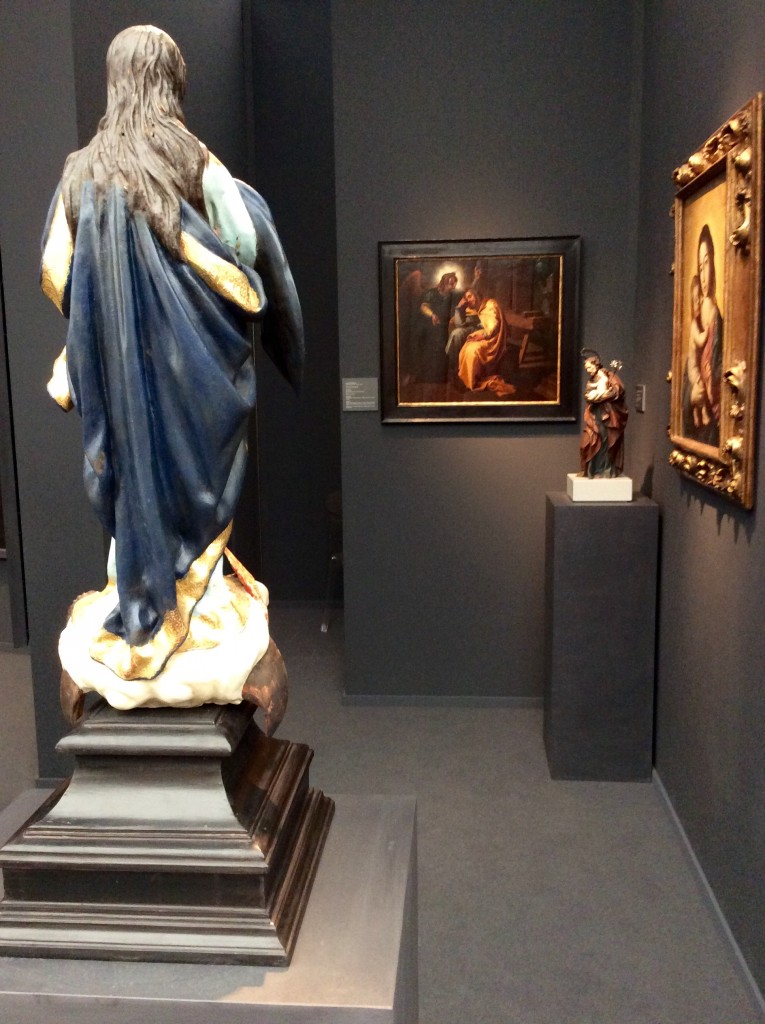 But in the end art is business and there was plenty to be done.
FRIEZE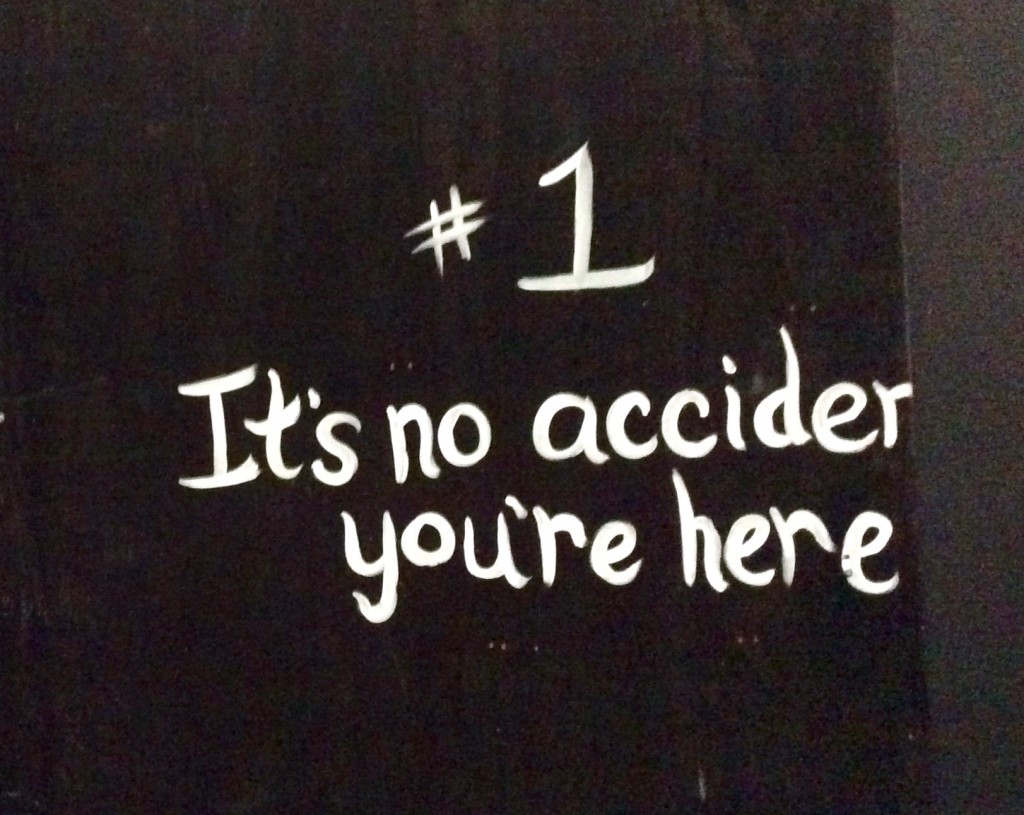 Buying, selling, watching, networking.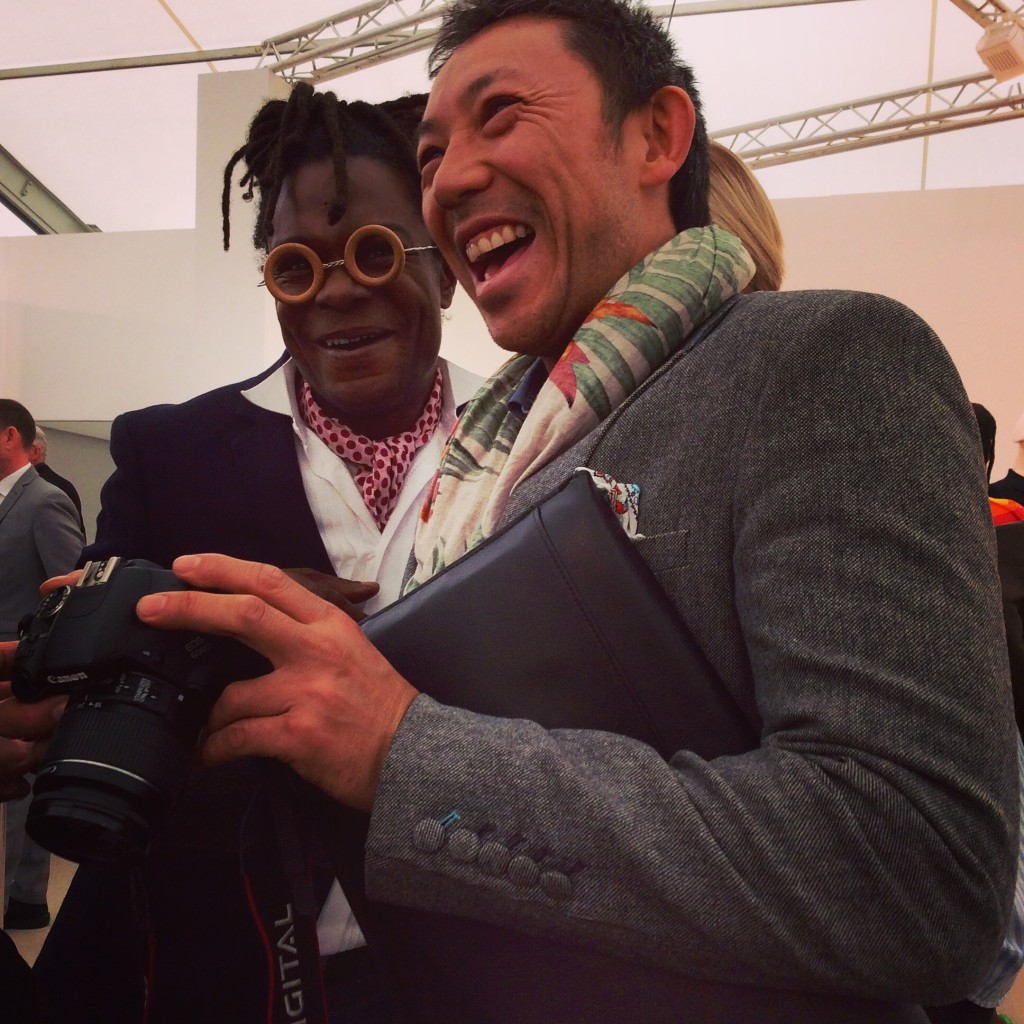 What can TheEye say that hasn't been said endlessly about Frieze? Life is often better (and certainly more ironic) than fiction.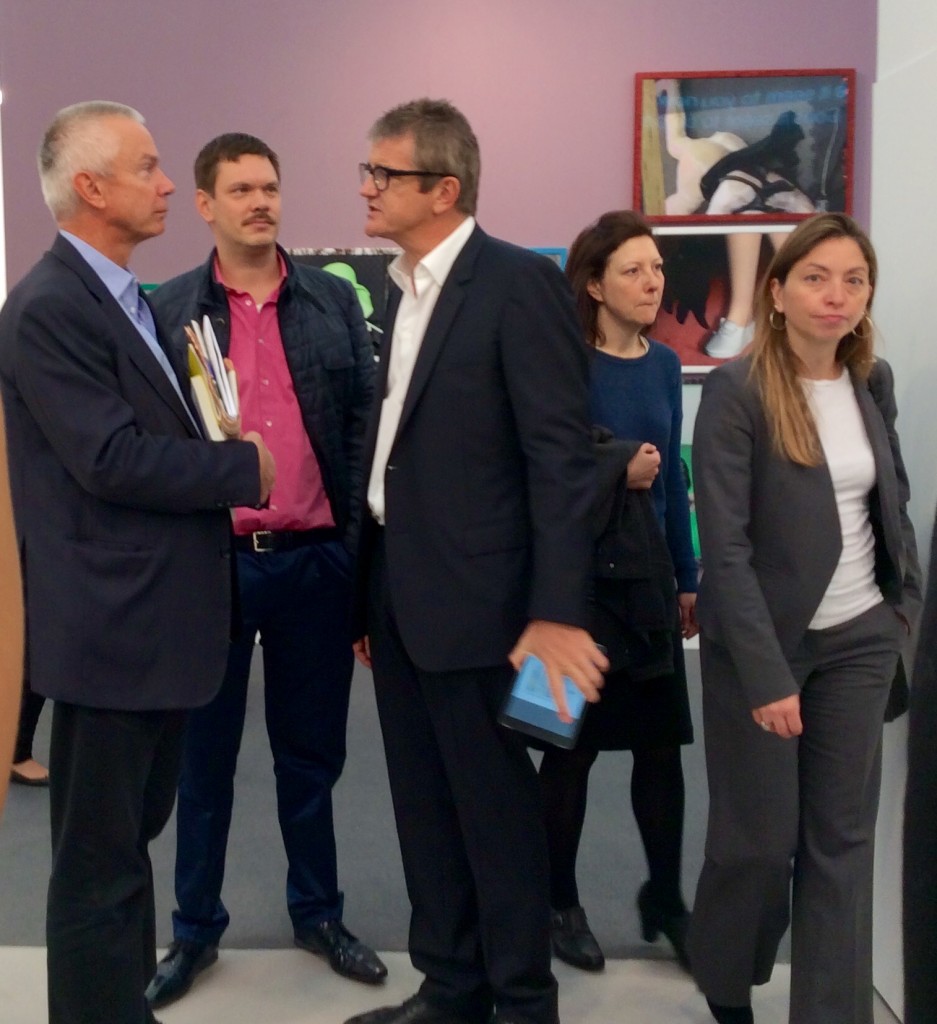 Amongst the mediocre there was some fine and interesting work – Seek and thou shalt find!
There is (far) too much to see, too many people seeing it, and those, of course, who come just to be entertained with the pleasure of people watching and gasping in disbelief at prices.
It's a show.
But would TheEye miss going to Frieze?  Of course not.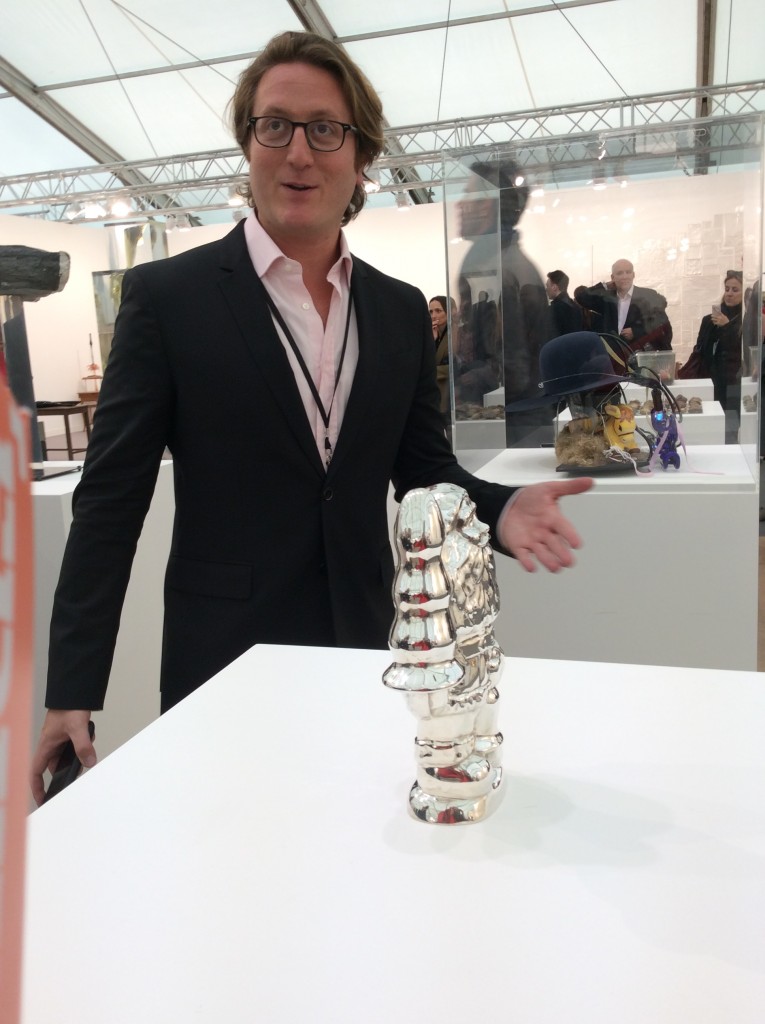 If you came to Frieze to see 'people', you would not have been disappointed.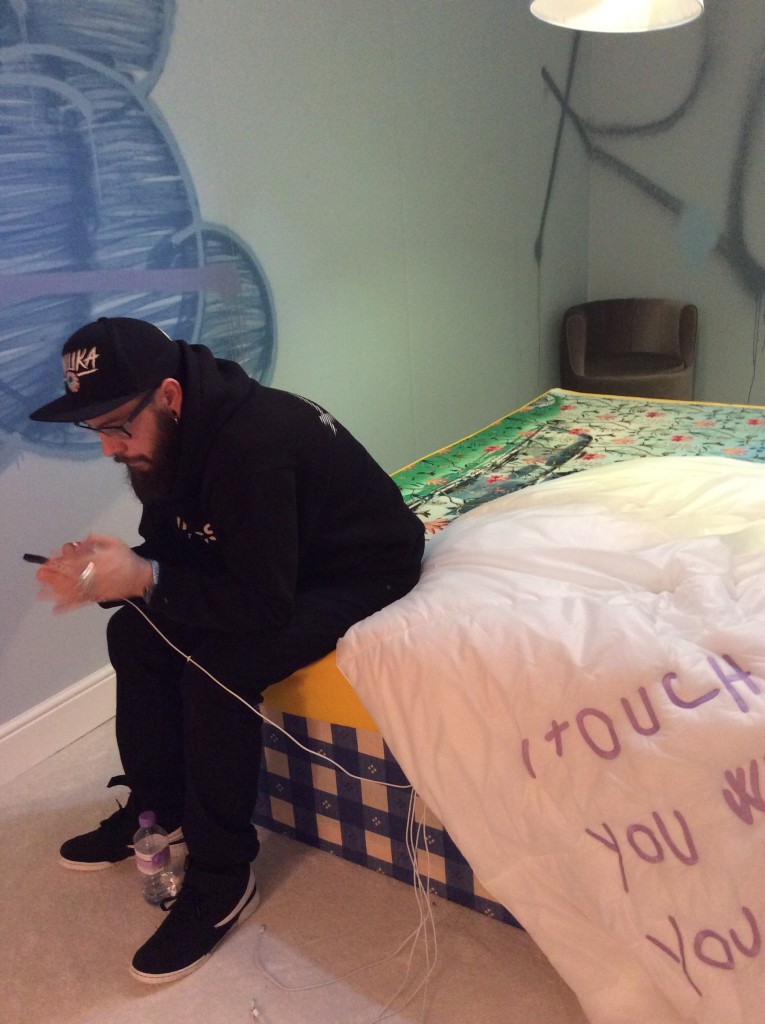 Fancy a snooze? Frieze Projects. AYR 'smart Bedrooms'
Frieze Projects, is a non-profit programme that presents and promotes contemporary art in new and inspiring ways, commissioning and producing challenging artistic projects combining a particular interest in environmental, human rights and educational issues.
Well, another year over  – good, bad, indifferent? It doesn't matter.
Au Revoir,  Auf Wiedersehen, So Long,  Goodbye – until everyone meets again –  same time next year?