'BICESTER VILLAGE?  The week before Christmas – you must be mad!'  was the killjoy reaction of many well-meaning friends.
Ignoring them and following instead the words  of Miley Cyrus's song, 'Girls Just Wanna Have Fun', I went and had (great) fun.
TheEye and a few friends had planned a festive season shopping jaunt a couple of months ago and ignoring all well-meaning advice about crowds and the 'you couldn't be going at a worse time' scenario, we set off on the early bird 7.07 a.m. train from Marylebone, which took us straight into 'the village', arriving minutes before opening time. A doddle.
It was pretty quiet when the stores opened their doors at 9 a.m. and thanks to 'L' (whose identity shall remain guarded, but suffice it to say she is one of the best known and respected 'luxury and style' journalist in the country) we benefitted from very special V.I.P. treatment. A comfortable room and a card that enabled us to have our purchases taken there to be collected when we left.  No lugging heavy shopping bags that might impede our progress. Very thoughtful.
We were all raring to go and far too excited to sit and waste precious time drinking coffee. We were on a mission to shop and shop we would. The plan was to start at Marni, proceed to PRADA and then go our own ways meeting for lunch (a quick one) at VILLANDRY at 12.30, collect our booty and catch the train back.
The merchandise, though not technically speaking  'cheap', was in many cases less than half the normal retail prices.
And there are bargains to be found if you have a good eye.
All in all, it's a quality experience. Easy to get around and the staff incredibly helpful and polite.
We thought we had loads of time but, of course, we didn't. Does time exist when you are seriously shopping particularly for gifts and decisions and choices have to be made in a hurry?
Feeling a bit like Cinderella when the clock strikes 12, the dreaded hour seemed to come far too quickly.
Lunch was more bolted than leisurely and laden with bags we staggered to the platform and train.
What fun we had and spent the journey back to London making sure we all had the correct merchandise and were not somehow, returning with other peoples'.
So is Bicester all it's cracked up to be? TheEye would say most definitely YES.
It's a civilised, stress-free shopping experience – convenient and very easy to navigate – a bit like walking up and down a well-heeled small town high street.
THEY are all well represented and not just the über luxury brands though there are those aplenty. Le Creuset kitchenware store for instance. Anyone who is familiar with the distinctive cast iron pots, pans and cooking utensils will need to take a sturdy shopping basket with wheels and be travelling by car because they weigh a ton.
The answer is  BICESTER is great for the occasional shopping expedition, but best to know what you are going for and be prepared.
We were all delighted with our purchases and already hatching plans to return in a few months time.
THE ROYAL OPERA HOUSE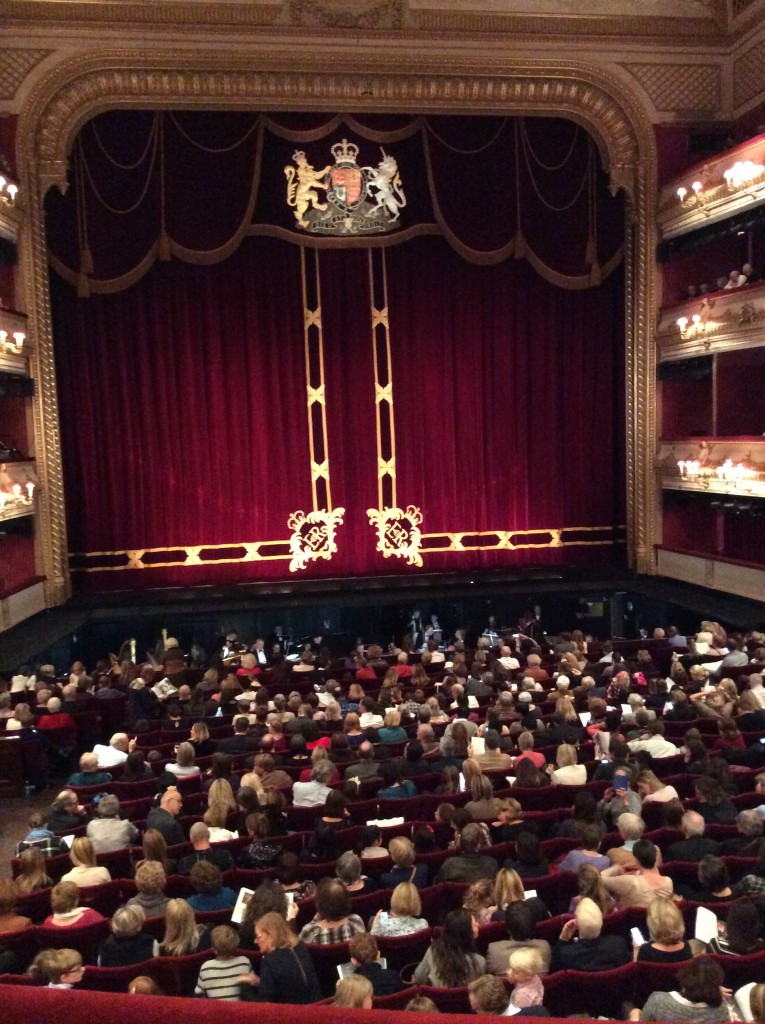 THE NUTCRACKER
TheEye knows Christmas has arrived when it's 'Nutcracker' time. A ballet she loves and never ceases to enjoy.
How can you not?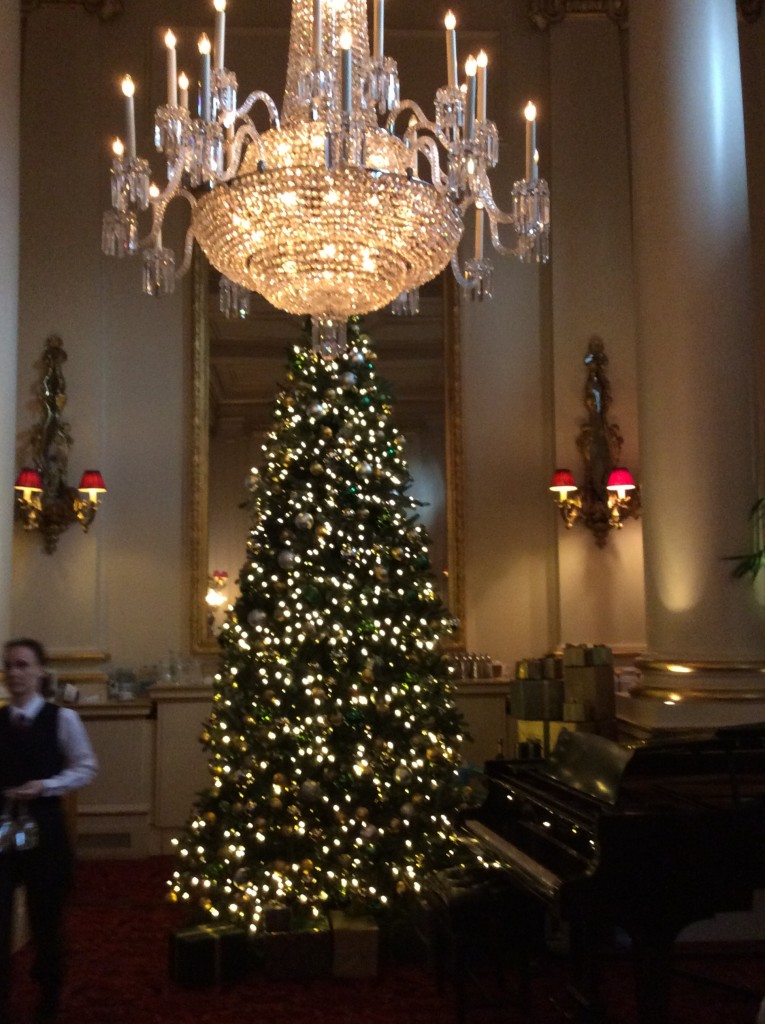 The matinee performance audience was full of little girls dressed to the nines in glittery party dresses, twirling and pirouetting and having a most wonderful time imagining themselves as princesses or maybe Darcey Bussell.
Tchaikovsky's music is divine and the production quite magical.
With a half hour interval, TheEye managed tea with some young friends.
It was an enchanting production. Sarah Lamb dancing the role of The Sugar Plum Fairy with such grace and lightness of touch.
The Nutcracker has universal appeal, no matter how many times you see it, it's irresistible  – the growing tree, Uncle Drosselmeyer, King Rat and, of course, The Sugar Plum Fairy. TheEye cannot count how many 'Nutcracker's' she has seen and loved and this production is no exception.
 THE SNOWMAN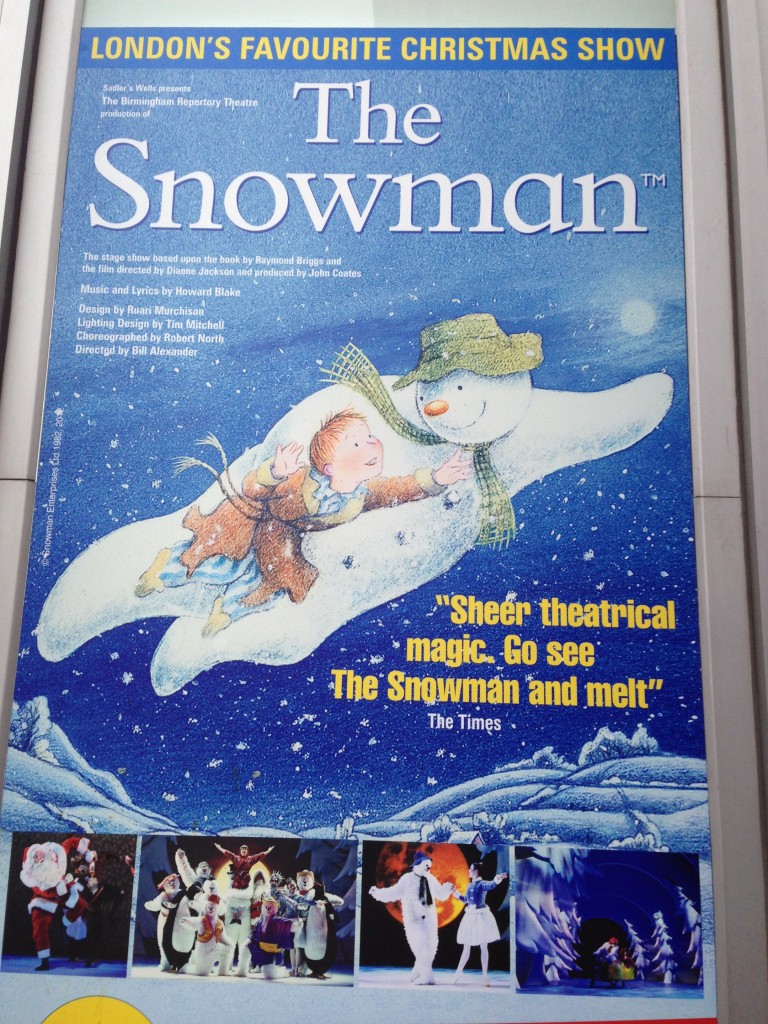 Beloved by those under 6 and their parents too.
An enchanting story and enchanting production and you would need a heart of ice (pardon the pun) not to be touched.
Rather different to LES LIASONS DANGEREUSES
Based on the novel by Choderlos De Laclos this spellbinding  production of seduction, intrigue and betrayal by Christopher Hampton, directed by Josie Rourke, is riveting. The cast are outstanding  and although Janet McTeer playing the role of the calculatingly vicious La Marquise de Merteuil and Dominic West as the equally immoral Le Vicomte de Valmont,  a sexual predator who delights in plotting his moves like a champion chess player, are brilliant, the entire cast are exceptional (took me a while to recognize Una Stubbs). The costumes, the set (including candle-lit chandeliers) make the atmosphere quite intoxicating.
It's now time to unwind and enjoy the next few days with family and friends and, of course, the two-hour Downton Abbey feast on Christmas Day – how on earth will we survive without it?
TheEye returns in January.
Happy Christmas and a peaceful New Year ( the most important thing on her wish list).
ENJOY.