FEBRUARY – WHAT'S THERE TO LIKE?
Who likes February?  In THEEYE's experience, NO ONE. No one, that is, unless they are skiing in a sunny snow-clad resort or lazing on a sun-drenched beach.
But for those left behind in grey dank London, it's a month invented by the Devil. Friends are either detoxing, which makes them boring and sanctimonious, or they are compensating for the miserable weather by over-eating which makes them boring and self-hating. Either way, they are no fun to be with. Neither is THEEYE, who has been nursing a cold which doesn't seem to know when to end. After all, enough is enough. THEEYE is trying not to complain as she downs gallons of  hot lemon and honey and rattling internally with a combination of antibiotics and Paracetamol. Now it's transferred its hateful allegiance to her chest with a hacking cough. Attractive? I don't think so. And talking of chests, it's quite nice to get the complaining off.
ENOUGH MOANING
There are, however, some pleasant upbeat things to focus on….the PADDLE8 auction, for example, which THEEYE is guest curating. Taking the opportunity of sharing some of the designers she discovered at an early stage in their careers with a wider audience.
Courts and Hackett Jewellers to Rock n'Roll Royalty
David Courts and Bill Hackett (ex-RCA) began designing extraordinary jewellery together in the early '70s mainly on commission for their rock'n'roll friends who recommended them to other rock'n'roll friends. Keith Richards gave them rare and exotic stones  – huge emeralds and sapphires from which they made works of strange art and beauty – skulls with eyes and articulated tongues. They gave up designing some years ago and the three pieces in the PADDLE8 auction are from their archives and a result of much cajoling on the part of the determined EYE.
The whip handle with two huge natural abalone pearls given to them in 1975 by George W.Headley
Headley was a noted twentieth- century jewellery designer, collector, socialite and founder of the Headley-Whitney Museum in Lexington, Kentucky.
He collaborated with Salvador Dali, Paul Flato, David Webb and Cartier between the '20s and '30s, with clients including Douglas Fairbanks, Gary Cooper, the Marx Brothers, Judy Garland and Joan Crawford.
He was also known for his extravagant 'bibelots' – small, intricate, precious decorative objects.
ABALONE PEARLS are rare and there is only a one in 50,00 chance of finding a natural pearl of any size or shape as they take between eight to ten years to form.
The pearls have unique Baroque shapes which usually resembles a shark's tooth and come in a range of stunning colours.
One of six lamps by lighting maestro Ingo Maurer. Hardly an EYE discovery but these are prototypes and anything by this great designer is special.
Plenty of activities to enjoy 
CIRQUE DU SOLEIL at the ROYAL ALBERT HALL
Having raved about KURIOS, the new CIRQUE DU SOLEIL show which premiered in Los Angeles and was a spectacle of such creative innovation and imagination it had THEEYE and the rest of the audience gasping, AMALUNA at the ROYAL ALBERT HALL pales into a shadow. But every seat in the vast building was taken at an eye-watering £107 a ticket. True, the acrobats were literally flying high into the air and over the heads of the audience, the amazing juggling and balancing acts were as you expect from 'Cirque', but lacked that extra sparkle and thrill of the unexpected, the outstanding feature of Kurios.
MIRO'S STUDIO at MAYORAL, a Barcelona-based gallery specialising in 'museum quality post-war and modern art'.
The Studio offered Miro a working environment where his creativity could flow. When he closed the door behind him he knew he was cutting all contact with the outside world and entering into his own imaginary universe….a composition of Mediterranean light, colours and shapes.
'My dream, once I am able to settle down somewhere, is to have a very large studio'.   JOAN MIRO, 1938
A historically accurate reconstruction of Miro's studio, including 22 paintings and drawings, offered a real and fascinating insight into the everyday life of the avant-garde painter.
ROYAL ACADEMY OF ARTS
PAINTING THE MODERN GARDEN  Monet to Matisse
An exhibition to cure the Winter blues and inspire garden lovers. The exhibition focuses on Monet's garden at Argenteuil in the 1870's until his death at Giverny, his great horticultural creation, where he found an infinite source of creative inspiration for his paintings.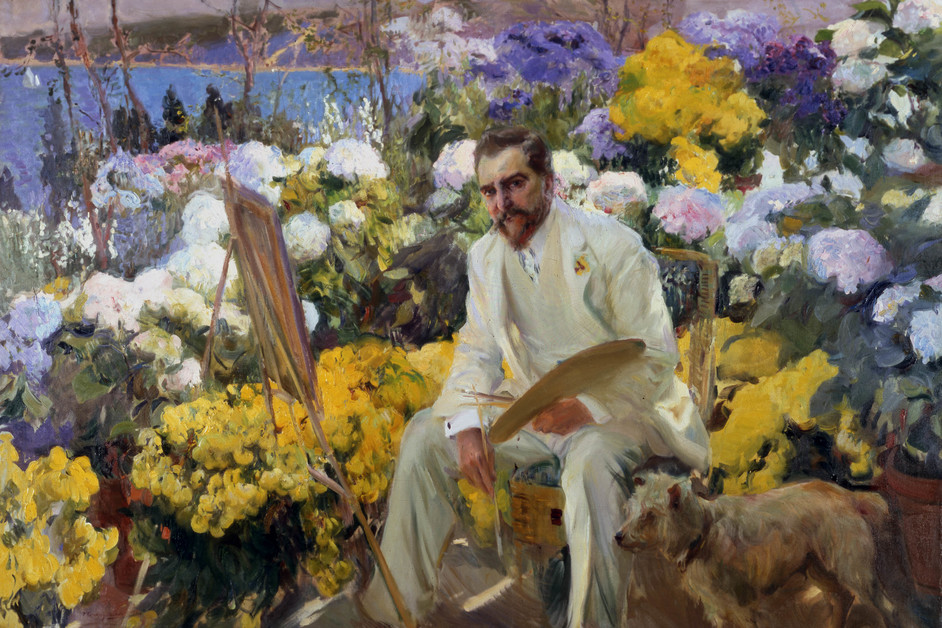 But Monet was not the only artist of his day to be fascinated with the great horticultural movement of the nineteenth century when gardening as the new modern pursuit began to take shape. Floral displays became major attractions at international fairs, horticultural societies, plant nurseries and gardening magazines became ever more popular.
Matisse, Caillebotte, Pissarro, Klimt, Raoul Dufy and Emil Nolde were amongst many artists who found gardens ideal settings for experimenting with vivid colour.  Paul Klee was fascinated by the structure of plants and Van Gogh found solace and claimed that he discovered the laws of colour contrasts while studying flowers and used strong colours to convey the intense emotions that nature aroused in his emotions.
BOX SET BLISS
How did we manage in the 'old days' before box sets, NetFlix and Sky? It's hard to imagine.
Box sets are heaven in a box. Why go out when you can sit glued and cosy at home watching  great shows such as:
THE AFFAIR
THEEYE and Mr.Eye were hooked and watched well into the night (and day) until they completed not just Series One but Series Two.
Of course, nothing has been resolved…why?  Because Series Three starts shooting in September, in beautiful Montauk (some actors get all the luck) and it will be a long time before we  have the pleasure of finding out 'who killed Scottie'?  And as for Alison's baby..?
How will THEEYE be able to bear the suspense? Life can be  cruel.
THE MAKING OF A MURDERER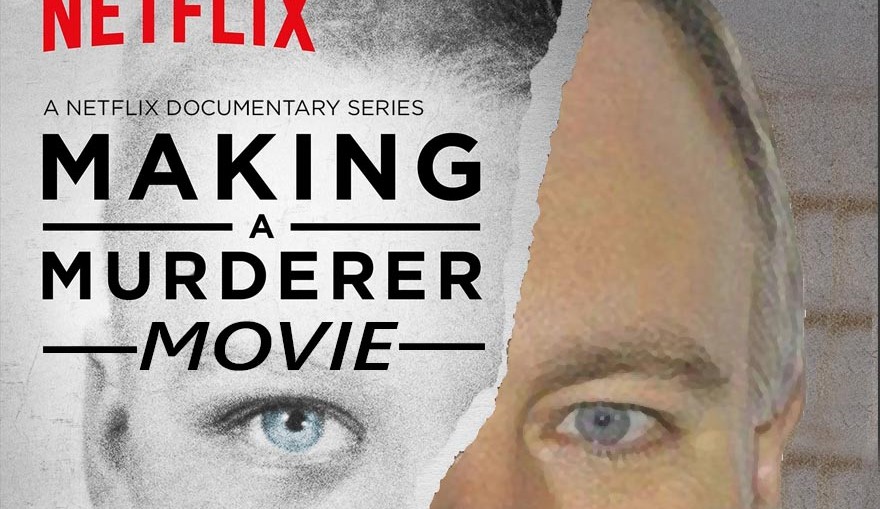 From the thoroughly enjoyable, delicious escapist nonsense of THE AFFAIR to THE MAKING OF A MURDERER, the troubling, desperately sad ten-episode documentary directed by Laura Ricciardi and Moira Demos, examining the 2007 conviction of a Wisconsin man called Steven Avery. Avery was found guilty to the brutal assault on a woman and sentenced to thirty-two years in prison. After serving 18 years, he was exonerated by DNA testing. He filed a lawsuit after his release against the county for $36million. In 2005, Avery was again arrested for the murder of a 25-year-old photographer, Teresa Halbach. Four months later, his sixteen-year-old educationally subnormal nephew, Brendan Dassey was arrested as well, after he confessed to helping Avery. After separate trials, both men were found guilty and sentenced for life in prison. The documentary points to a gross failure in the Wisconsin justice system but also raises numerous other troubling questions for which there seem to be no answers. A brilliant documentary but many have questioned its total impartiality.
Definitely one to watch even though it's pretty harrowing.
WAR AND PEACE
Sumptuous with magical Christmas card, snowy exteriors, fantastic period interiors, balls, stunning costumes and awesome battle scenes.
Critics and viewers have been split down the middle in their opinions. Many praised the production, others have dismissed it as lightweight  –  Downton Abbey in the snow minus Maggie Smith.
Clearly not everyone was in agreement either about the acting. Paul Dano was impressive for his interpretation of Pierre and, whilst THEEYE found Lily James (Natasha) incredibly lovely, she found her performance irritating and wooden – until the last episode when, as everyone else seemed to be dropping dead like flies, her performance came to life.
To be fair, THEEYE didn't give up and sat through all six episodes in a rather curmudgeonly way. Having read the (long, long) book she felt poor Tolstoy might be turning in his grave for reducing his masterpiece to six hour long episodes.
Having said all that, it's been a perfect Sunday night diversion and (almost) compensates for the loss of Downton.
ENDEAVOUR
Even if you aren't an Inspector Morse fan (and there are apparently hundreds of thousands) Endeavour, which goes back to his pre-Inspector days in Oxford, made gripping Sunday night viewing. Superb acting from Roger Allam (the grumpy Inspector Thursday) and Shaun Evans as a slightly Asperger's syndrome Inspector Morse, the 1950's Oxford setting and tight storylines were television drama at its best. Particularly enjoyed the finale episode. Morse seems good at getting the right man but sadly less successful at getting the right woman.
So there you have it.
February wrapped up.
Storm Gertrude seems to have passed but we are still in the throes of gale force winds and driving rain from Storm Imogen (are they sisters – maybe witches to cause such havoc)?
And here's the good news:
It's Chinese New Year and the auspicious YEAR OF THE MONKEY which means….
THINGS CAN ONLY GET BETTER!
HAPPY NEW YEAR.