'Oh dear, not India AGAIN?', friends ask somewhat despairingly, heavily emphasising 'again'.
Yes, it's probably at least 20 times, but who's counting? Each visit brings new adventures, new discoveries and, best of all, new people, because it's not just the places you go to, it's the people you meet who can change your way of looking at life. Boring it most certainly is not.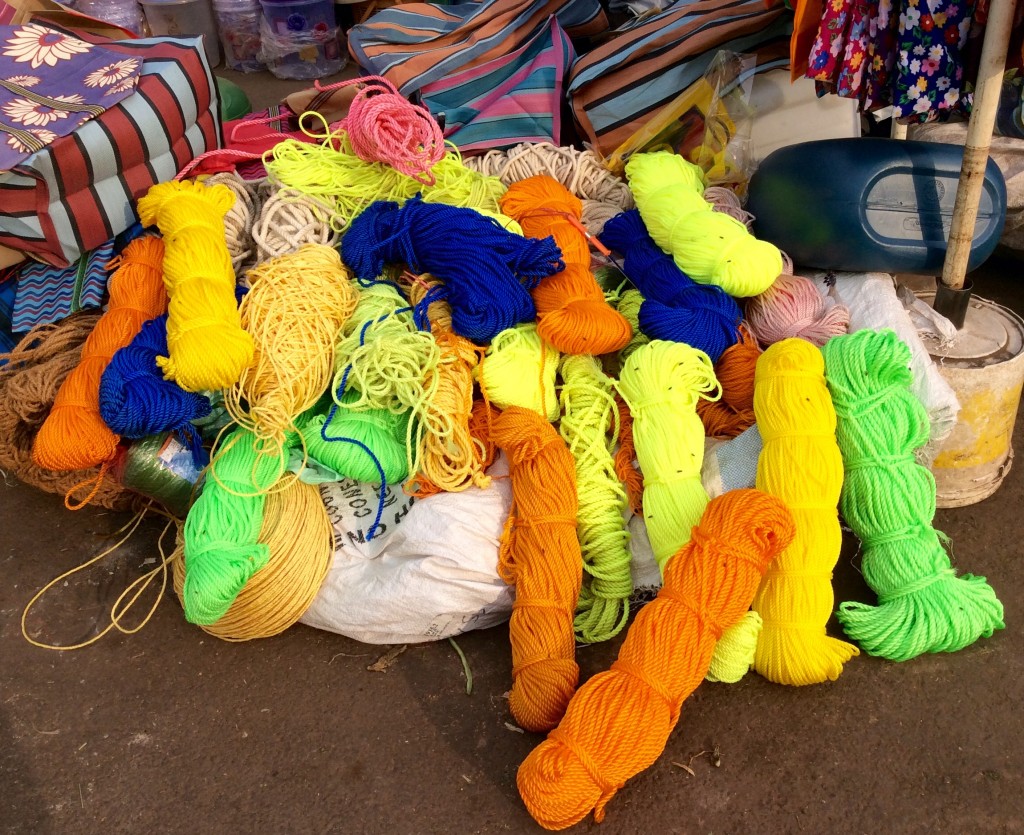 TheEye has an obsessive fascination with India – the most complicated continent on the planet, full of contradictions -frustrating and challenging – glorious and inspiring. In equal measure.
Nothing in India is 'normal', which makes it such a joy to visit and observe.
The colours of India – vibrant and sensual.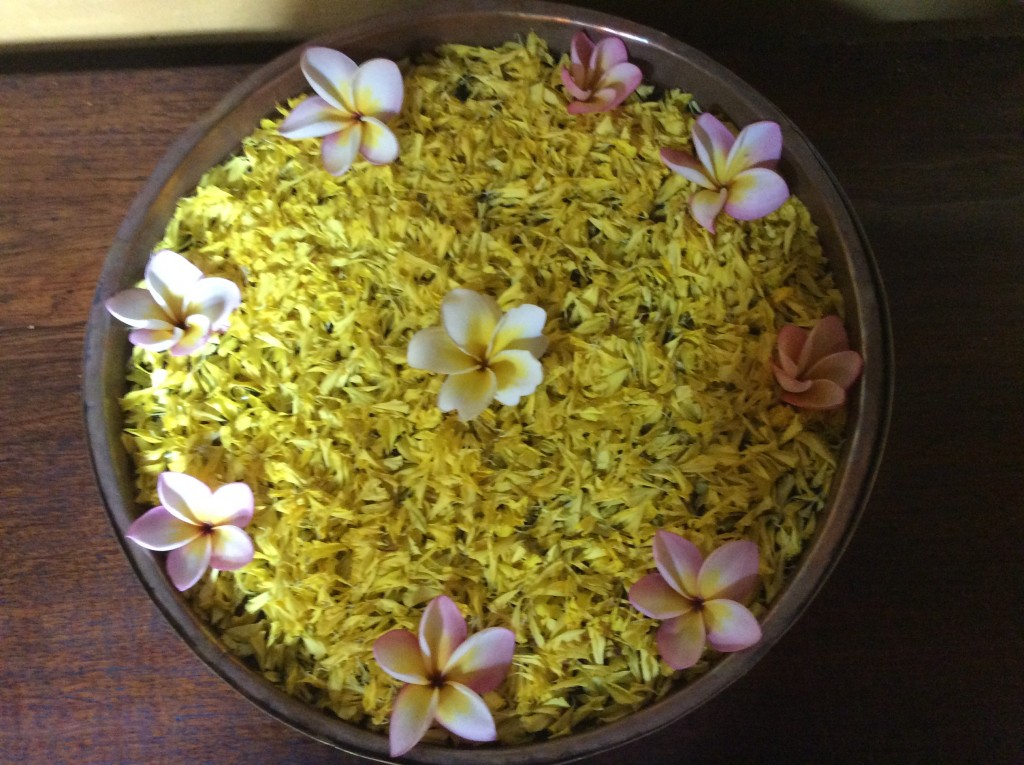 Chennai or Madras (its former name with a nicer ring to it) is now India's premier tech-boom city and has overtaken Bangalore.
So next time you are on the phone asking for information about your bank statement or tearing your hair out trying to buy a rail ticket etc and an Indian voice is trying to help you, (or confuse you), ask him/her 'what is the weather like in Chennai today" – chances are you will be speaking to someone sitting in a local Call Centre in the city.
THE MADRAS CLUB founded in 1832 is the second oldest surviving club in India and established and maintained a wide variety of behavioural standards that have by and large continued to the present, including a strict dress code.
The atmospheric setting is timeless and gracious. Sitting on the vast terrace overlooking manicured rolling lawns and trees drinking a 'G&T' or fresh lime soda served by waiters in white uniforms it's hard not to fantasise about how life 'used to be'. The club was famous for its lavish balls, particularly when a visiting royal was honouring them with their presence. KIRAN RAO, a board member and astute and rigorous campaigner, is a one-woman powerhouse intent on preserving the architectural heritage of  Madras. We were her guests for lunch in the dining room and the food was a delicious 'blast from India's past' starting with genuine, traditionally made, mulligatawny soup ( invented at the club) full, rich and flavourful after slow cooking for many hours. No resemblance to the disgusting joke version beloved by landladies in seaside boarding houses. Kiran owns Amethyst, a stylish lifestyle store converted from old warehouses and known for its excellent terrace café, restaurant, flower shop and art gallery as well as fashion and jewellery.
The gallery was exhibiting photographs of Sidhpur houses by Sebastian Cortes — 'Time Present Time Past'.
Very beautiful, very mysterious. As was the incomprehensible quotation on the wall by T.S. Eliot.
'Time present and time past
Are both perhaps present in time future
And time future contained in time past,
if all time is eternally present is eternally present
All time is unredeemable'
QUITE SO!  TheEye couldn't have expressed it better.
Obviously, she hasn't a clue, but assumes Mr Eliot did ( actually, who knows, maybe his not-so-famous sense of humour?)
But the photos of Sebastian Cortes are ravishing.
Modern skyscrapers compete with gracious Raj architecture, such as the bustling railway station always a mad house of travellers camping out on the floor, waiting for trains which could be a long wait.
A brief stay and on to PONDICHERRY
A long drive but we were all too excited to care. Passing through rural villages and market towns is like participating in a travel documentary. Life rolls by. Weddings, funerals, temple celebrations, immaculately turned out children on their way to school clean and well dressed,  hustle and bustle, market stalls with baskets piled high with oranges, watermelons, bananas and tempting arrays of fruit. A riot of colour.
Pondicherry had many European settlers – the British, Dutch, Portuguese and finally the French who established a settlement which grew into a prominent fortified town and an important port of call. A rather murky canal separates the French and Tamil Indian sides and it's the old French town with its tree-lined boulevards, French street names and  European style villas that make it special. Although the French finally left in 1954, their influence remains strong with several Lycee's and French-speaking Indians who were granted French passports. Many French visitors own or rent homes and come like snowbirds to escape the winter – all adding to the European feel. The Tamil side is well…Indian…. pot holes and general chaos, but also elegant buildings, many in need of restoration.
First stop on arriving in 'Pondy' was a visit to The Cluny Convent and its embroidery centre.
The nuns teach young women the art of fine embroidery and the work is exquisite – napkins, cloths etc.
If embroidered work is 'your thing' too, always enquire when reaching a new destination for the address of a convent.
Chances are they will also specialise in hand stitching.
But then it was on to the 'real business' and serious sightseeing with ASHOK PANDA from INTACH (The Indian National Trust for Art and Cultural Heritage).
Ahsok is a passionate campaigner for preserving the integrity of French Pondicherry. Buildings in disrepair need renovating and greedy developers are eager to knock down and replace the originals with …well you can imagine the worst! Ashok and his fellow convenors of the trust are vigilant and the results of their hard work are noticeable. One of the finest buildings is the guest hostel for the Sri Aurobindo Ashram designed by George Nakashima in the 1940's. It's wonderfully restrained architecture, as contemporary today as when it was built. Nakashima also designed the simple, elegant furniture.
The focal point of Pondicherry, however, is AUROVILLE .
Founded by Indian philosopher and yoga guru Sri Aurobindo and carried on by his disciple, Mirra Alfassa, known as ' the Mother' in 1968, the huge complex set in a forest of fern, mango, jackfruit and lime trees comprises of houses, businesses, shops. It still maintains a 1960's 'flower power' atmosphere and combines Marxist -flavoured socialism and gentle anarchy, an international community of creative well-heeled individuals. Although not just another hippy haven.
AUROVILLE  was intended 'to conform to the high standards of Indian ideals and aspirations' and receives a hefty donation from UNESCO in return. The meditation centre is cloaked with an air of secrecy. Aurovillians don't make it easy for outsiders to infiltrate and you have to cross many hoops to see much of what is going on.
For example, the golden dome of THE MATRIMANDIR (the soul of Auroville) set in the centre of very manicured lawns dominates the landscape. Unlike most communes, Aurovillians come and go as they please. They build their own houses, run thriving businesses but don't own them. There is no 'leader', all members discuss and debate issues and come to a democratic decision – well that's the idea!  It's not Utopia.
Lunch at Naturellment Café run by a vivacious Swedish woman who has lived in Auroville for over 30 years. Her philosophy and care for her female staff are wonderful. Happy and efficient and delicious veggie food.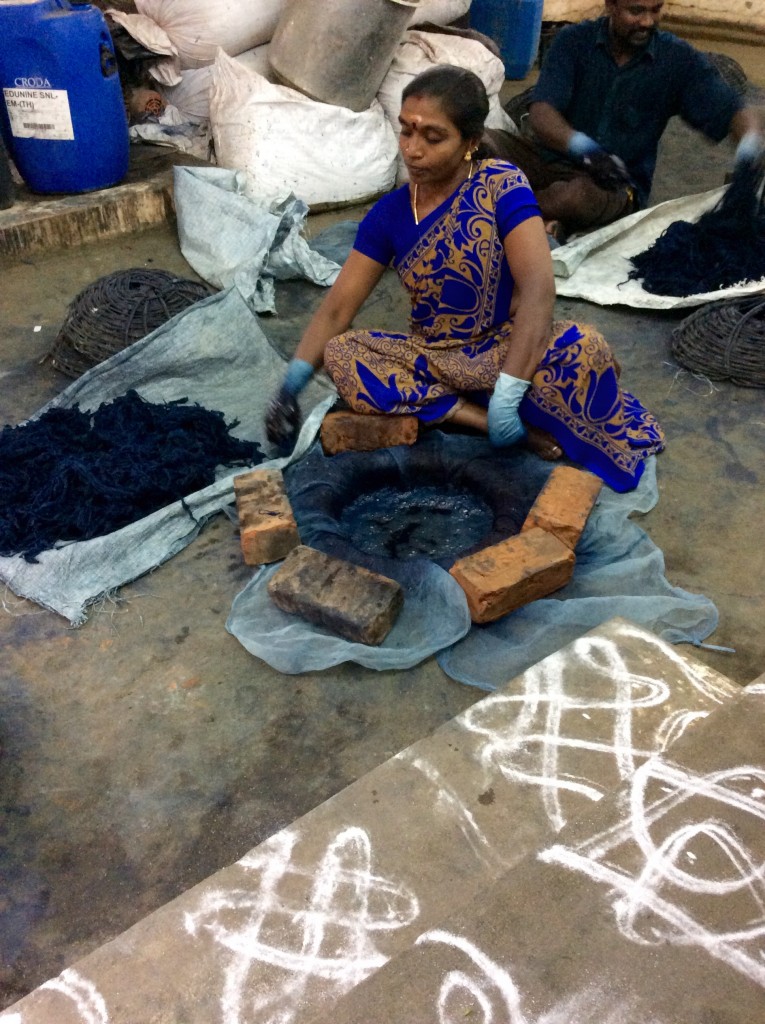 Manufacturing indigo – another successful AUROVILLE independently-run business. The smell is atrocious.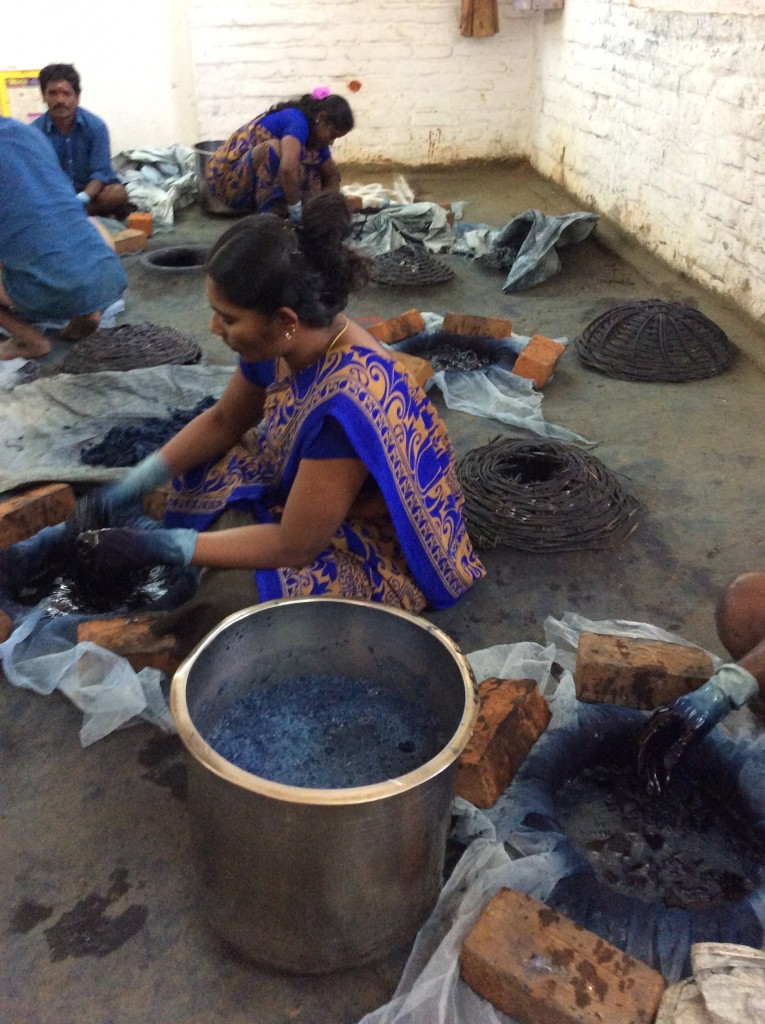 SVARAM 'brings the joy of music and the touch of sound into everyone's heart and hands'.
SVARAM was unquestionably the highlight of TheEye's visit to Auroville – an incredible experience to visit the studio of Aurelio (no surname!) who employs over 7o people. Many were untrained disadvantaged street boys who have become skilled makers of unusual instruments designed and in some cases 'invented' by Aurelio. The man is a genius (not a word TheEye tosses out lightly).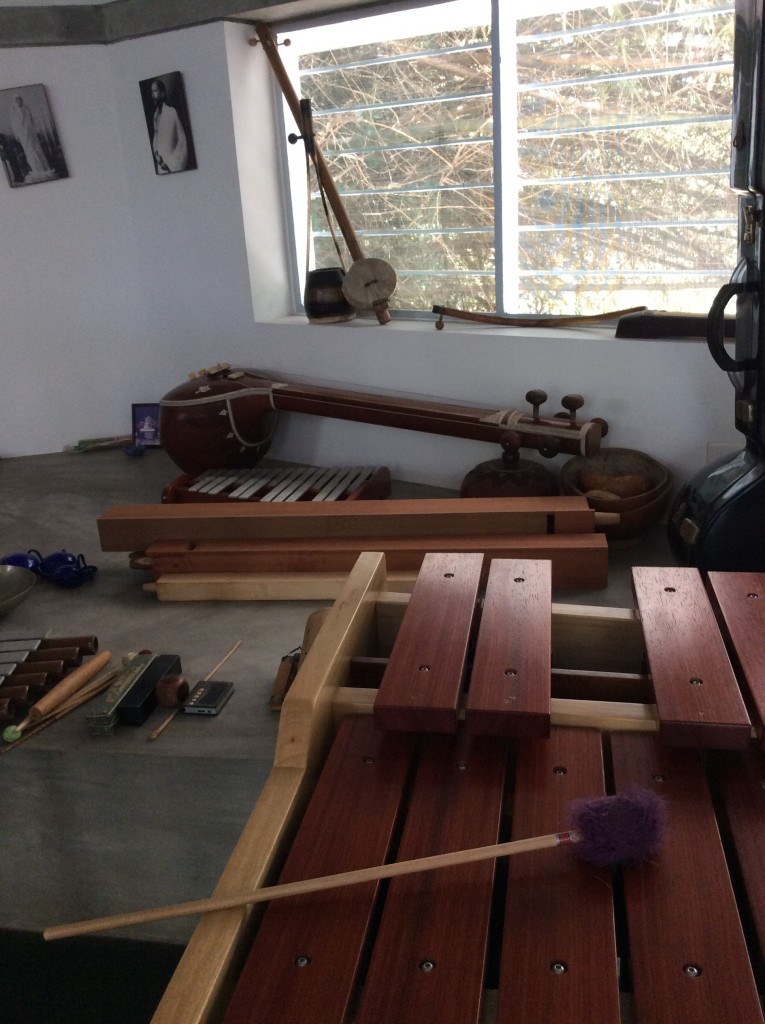 SVARAM has a big following and customers for the unique instruments include private individuals from all over the world -music lovers, musicians, therapists, teachers and educational institutions. The musical bed is most ingenious. Lying on a flat wooden structure (bed) the  sounds of different soothing musical instruments (harp, percussion) encased underneath are played and adjusted to float up and soothe the mind. It works – both TheEye's husband and travelling companion, Tricia, found it a relaxing experience. Alas too heavy and too costly to fit into TheEye's wheelie case.
DESMOND LAZARO  –  'THE IN-COMING PASSENGERS'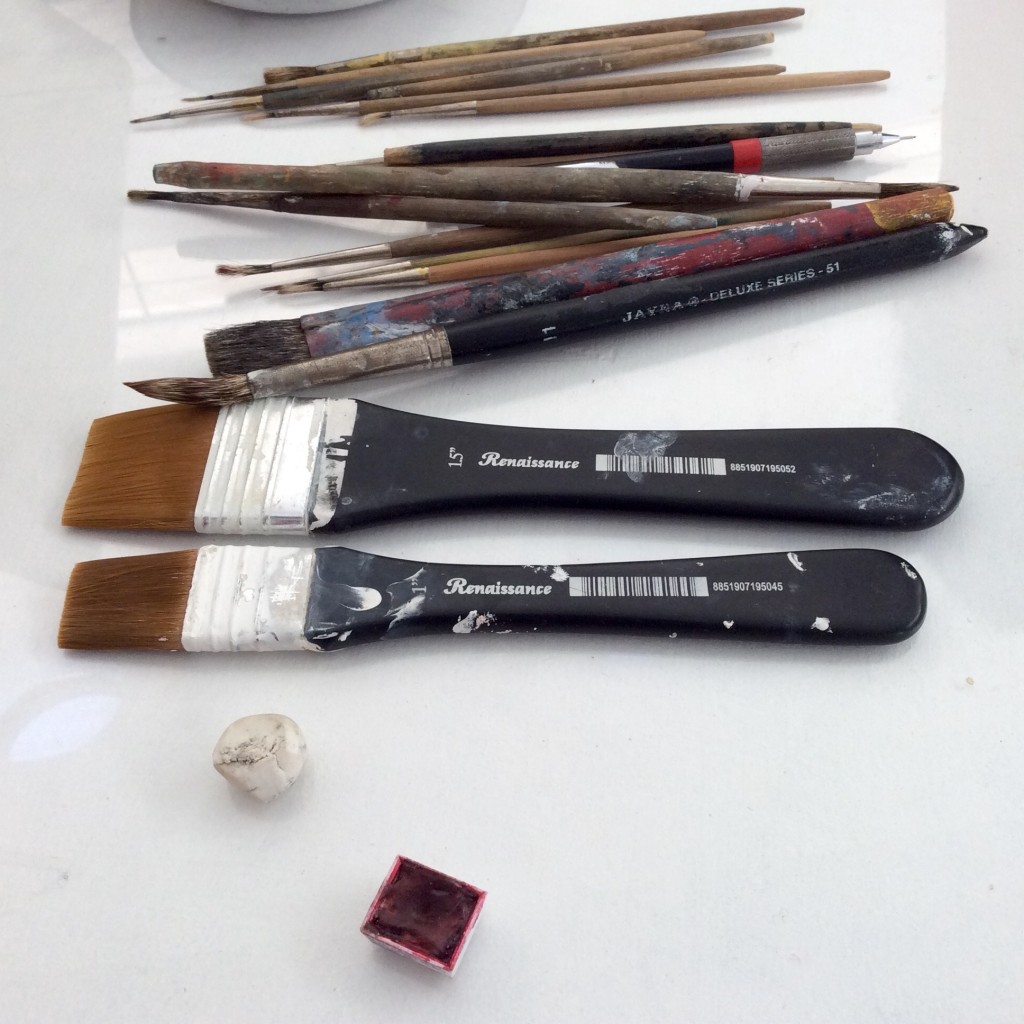 Painter and friend Desmond Lazaro and his wife, designer Agathe, have a studio in the woods outside the Auroville complex where they are also building a house. We went to see Desmond's ravishing paintings inspired by his parents' migration from Burma (to Leeds!)
"The In-Coming Passengers' exhibition is currently at the CHEMOULD GALLERY in Mumbai.
TheEye is a big fan.
ANITA FERNANDEZ GOUBERT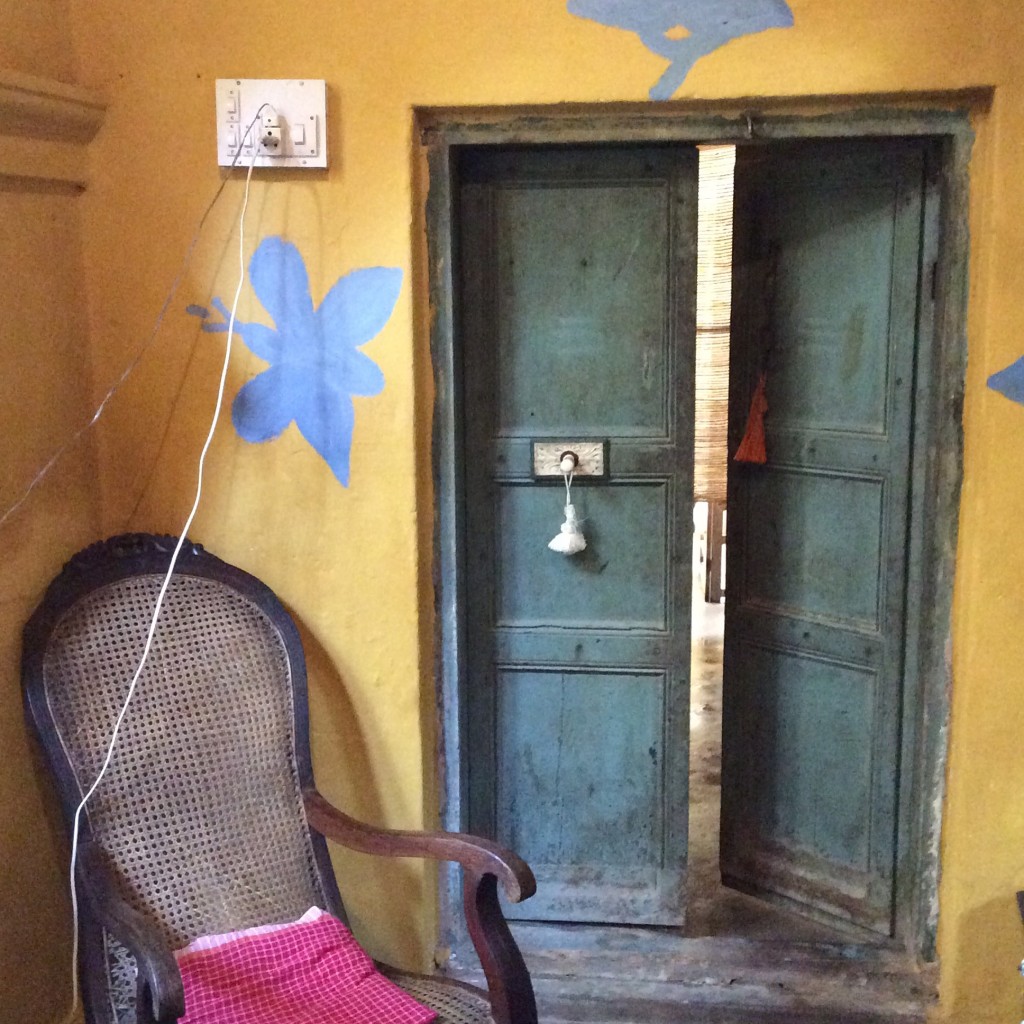 Anita Fernandez Goubert comes from an old Pondicherry family of art lovers and collectors. She lives in a mid 19th century home which reflects the union of the French and Tamil styles which she has filled it with magic. Anita, a  talented and modest woman, has a rare and instinctive natural aesthetic. The house combines antique furniture and artefacts from her family home and the homes of other family members – aunts and uncles –  mixed in her own quirky individual way. Every detail, from the vibrant colours to the intricate rice drawings on the floor tiles, catches the eye. Anitha is a wonderful cook and was persuaded to write a cookery book based on dishes influenced by her upbringing in Asia.
TheEye's third visit to Pondicherry and still plenty more to see but, sadly, our time ran out and it was time to leave and move on.
Where did TheEye go next?     …    watch this space.