A relaxing holiday in Thailand with friends. swimming, eating and reading.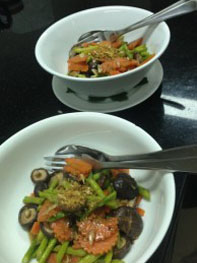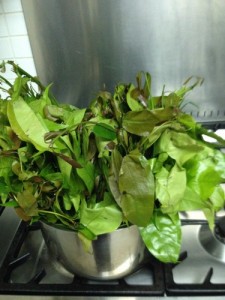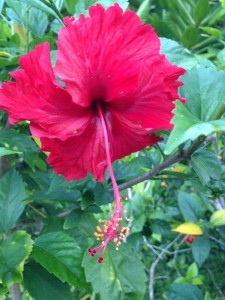 BOOK OR KINDLE?
Between us we brought about 14 books. Mostly hardbacks, they take up space and weigh a ton .
Mad? Maybe.
With books in mind and few other distractions other than keeping the mosquitos at bay in this tropical paradise an article in last week's New York Times caught THE EYE.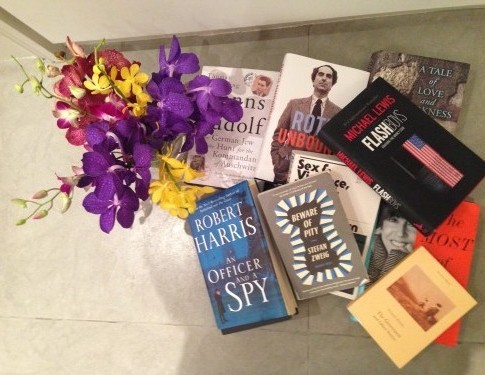 'HAVE YOU EVER HAD A RELATIONSHIP END BECAUSE OF A BOOK'
A 'for or against' between writers Zoe Heller and Anna Holmes with differing views on the subject.
Heller described a relationship in her early '20's which ended after she and her (then) boyfriend came to blows on what had been intended as a romantic holiday.
It was all the fault of their choice of books. Neither caring (putting it mildly) for the others'. Sybile Bedford's 'A Legacy' was deemed by her boyfriend to be 'mannered and pretentious, with rich snobby characters', while Heller considered his choice, 'Fear and Loathing in Las Vegas', tiresome and unfunny.
That apparently sealed their fate. The couple parted soon after returning home on the grounds 'that their failure to enjoy each other's books was a sign of a general and fatal incompatibility'.
Anna Holmes claims books 'have become flashpoints within already troubled relationships. Books, and more broadly the written word, have strained some of her most important love affairs and in some cases contributed to the disintegration of them'. She and an ex partner adopted a somewhat extreme 'his and her' approach, refusing to mingle 'hers' with 'his'. She explains, 'I preferred to keep mine on a bookshelf in a room that he rarely entered'.
Was she concerned there might be something contagious if say Pride and Predjudice and Portnoy's Complaint were propped up against each other , bookend to bookend? Would Jane or Phillip object?
In book versus Kindle, Holmes says 'there's a difference between sticking one's nose in a printed book, and scrolling trance- like through the almost infinite options served up by digital media technology. A printed book, after all is still a physical object, with a front and a back, an author and a reader, a beginning and end'.
Well, call me old fashioned, (and I confess I have never used a microwave nor do I shop online) but I have never heard of anyone snuggling up with a metallic Kindle. On the other had what is more comforting and enjoyable than curling up with a book?
What were some of my favourite holiday reads…..
'AN OFFICER AND A SPY' by ROBERT HARRIS, 'HANS and RUDOLPH', THOMAS HARDING'S remarkable story of his great uncle successfully tracking down the Kommandant of Auschwitz), STEFAN ZWEIG'S 'BEWARE OF PITY' and a book of his short stories, THE GOVERNESS. Genius writer, but oh dear, what a misery. He endured a tragic life which ended when he and his wife committed a double suicide in 1942. Depressing? VERY.   But also incredibly moving and exquisitely written. Beautiful and poetic. Well worth the angst.
At the other extreme MICHAEL LEWIS'S 'FLASH BOYS'. Set against the toxic, roller coaster world of finance and money. Lewis is a brilliant writer and even though the technicalities were way over my head, his paced style and the real life punters and their dodgy lives made it a gripping read.
The BIG QUESTION – what made the return journey in my suitcase ?  Probably almost everything I brought with me, except for Howard Jacobson's latest novel 'J' which might have been long listed for the Booker Prize but was selflessly donated to the hotel library.
THE JOY OF BOOKSHOPS
There is something special about good old-fashioned bookshops. Not your run-of –the mill chains, but the ones that smell of books, where you feel slightly smug about finding somewhere hidden and secretive to indulge yourself in the joy of browsing.
A SMALL SELECTION WORTH VISITING.
59, LAMBS CONDUIT STREET
WC 1N 3NB
Persephone specialises in out-of-print female writers with distinctive grey covers and period end papers.
SE 19
( referred to as 'possibly the best independent book shop in London')
BOOKS FOR COOKS
4 Blenheim Crescent
W11 1NN
(wonderful for foodies with a small café tucked away  at the back)
14, BURY PLACE
WC1 A2JL
21, KENSINGTON PARK ROAD
W 11
And for something REALLY  different….
NEWHAM BOOKSHOP, NEWHAM
745-747 Barking Road
E13 9ER
A community bookseller  that's been going for 34 years. Set up by Vivian Archer and a group of parents in the East End. Non profit and the largest independent bookstore in East London with fascinating piles of books 'here there and everywhere'. A labour of love and even more remarkable in the Amazon/Kindle age.