'AT HOME' WITH CLAUDE MONET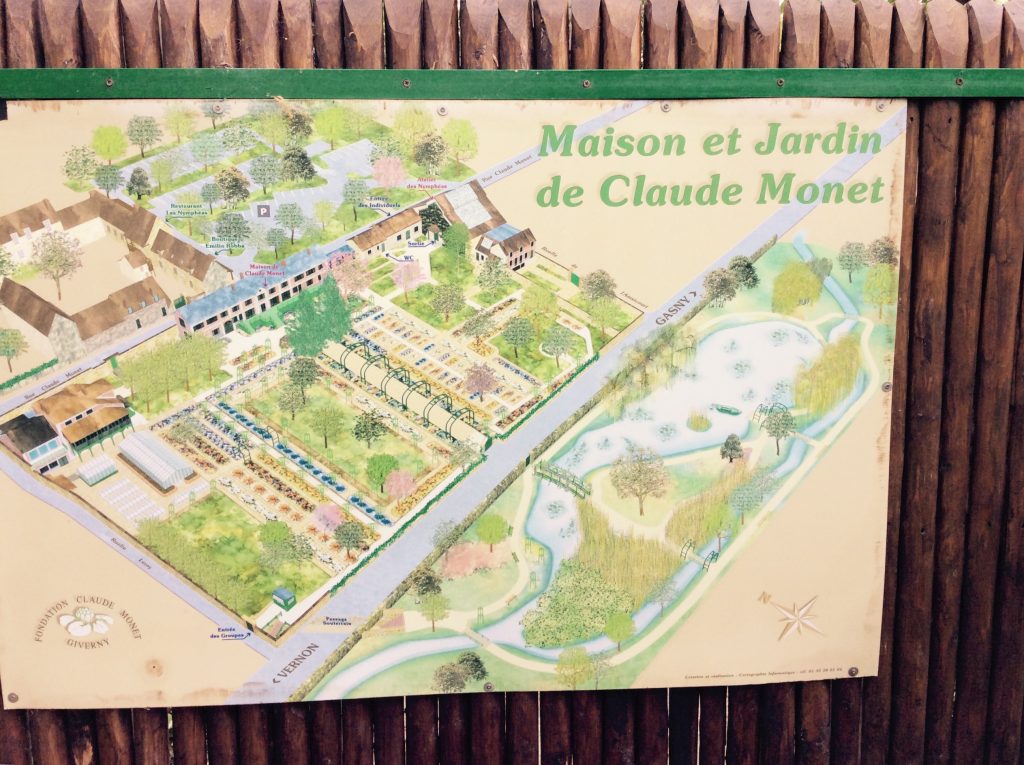 TheEye had dreamt of re-visiting Claude Monet's wonderful house and garden in Giverny where she hadn't been for many years.
Somehow, trips to Paris never allowed enough  time – too much to cram in –  exhibitions and shopping (after all, TheEye has priorities). This time, Giverny was the focus, and TheEye was not disappointed even though the waterlilies weren't in bloom. Monet's house, the gardens –  a riot of vivid colours – and the mesmerising water reflections more than compensated.
Breathtaking reflections: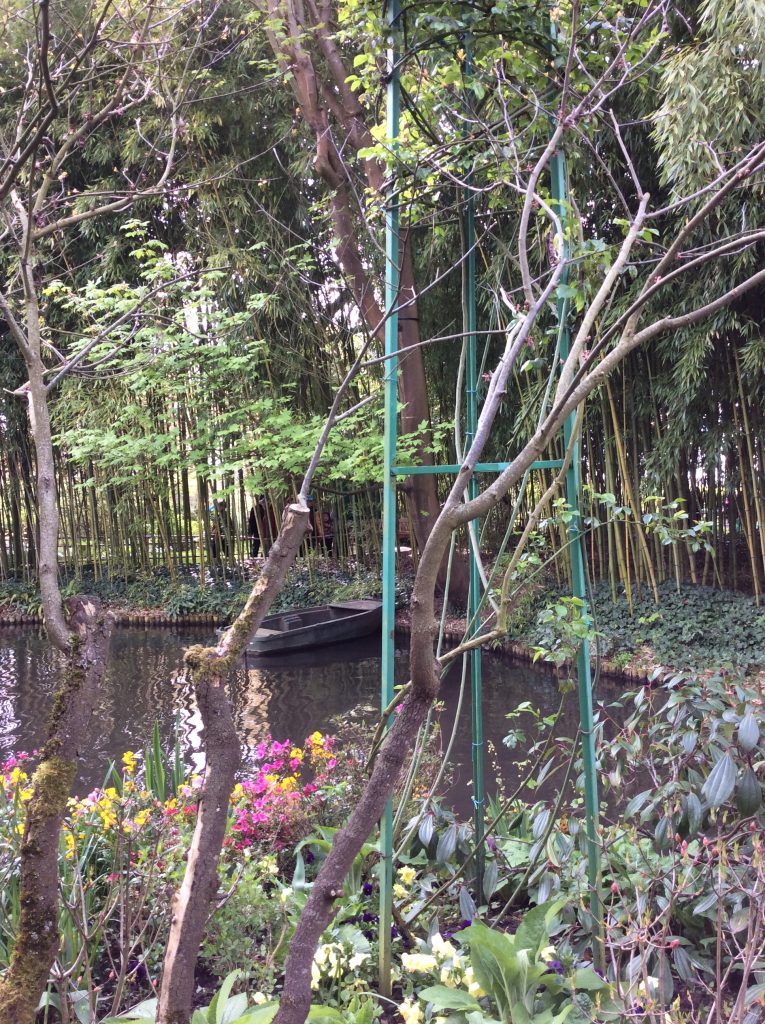 Monet lived a long and charmed life. He was a successful artist and extremely rich. Not for him the 'artist in a garret' existence eeking out a meagre living, making do on sips of absinthe and a hard crust of baguette.
Well maybe that's a touch 'La Boheme' but you get the picture (oh dear, that just slipped in).
Monet had a well-heeled circle of admiring friends including Rodin, the writer Stephane Mallarme and numerous artists who he would invite to Giverny to sit and contemplate his magnificent garden.
He painted subjects many times over exploring how they were affected by changing light conditions – haystacks, poplar trees and the façade of Rouen Cathedral. But from 1908 until his death, it was his garden at Giverny that became his favourite subject – an obsession – particularly the water garden.
Even when his eyesight started to fail, he continued painting from memory and the work became more abstract. The water lilies appearing like sparkling jewels on a sea of violet and blue.
Georges Clemenceau, when he was Prime Minister, persuaded Monet to donate his magnificent water lily canvases to the French Republic in commemoration of the end of the First World War.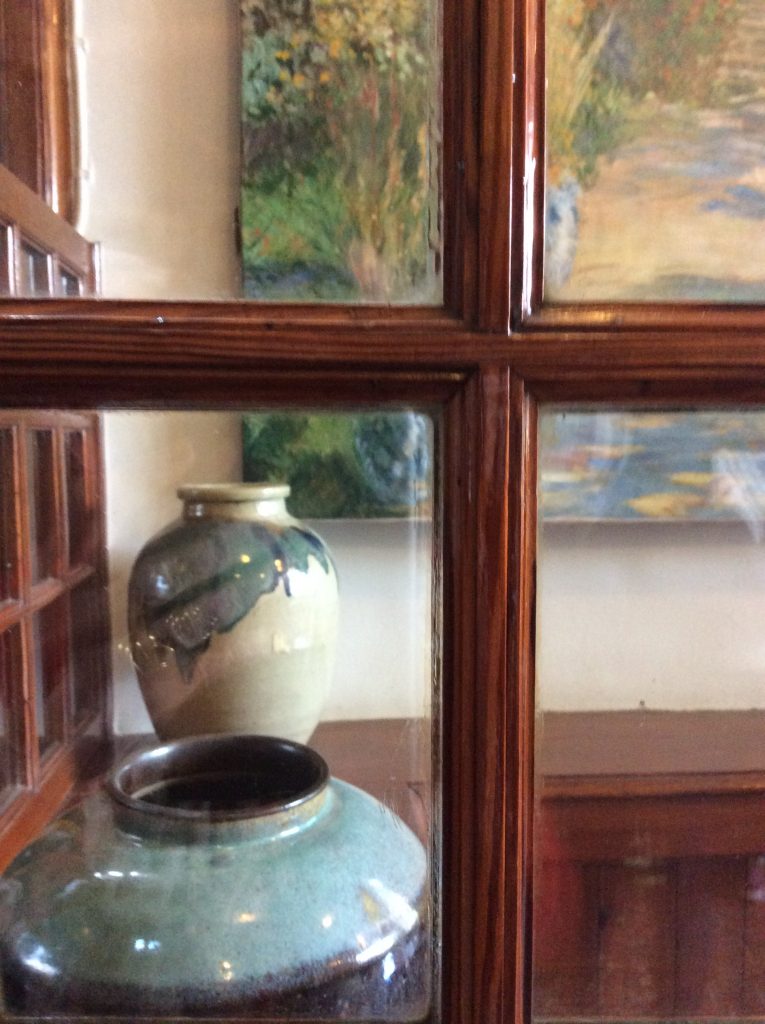 He bought paintings from his contemporaries –  artists such as
Renoir
,
Sisley
,
Bonnard
and many others which still hang in his house.
Monet was obsessive about his garden and when he was travelling he would send his gardeners letters containing minutely detailed instructions about what to put in the greenhouses, when to take things out, how much water to give the roses and so on.
Because he wasn't there in person did not mean he wasn't in control – watchful of everything.
He spent a fortune (and, fortunately, he had a fortune to spend) on seeds from companies such as Blackmore & Langdon and Hilliers in England.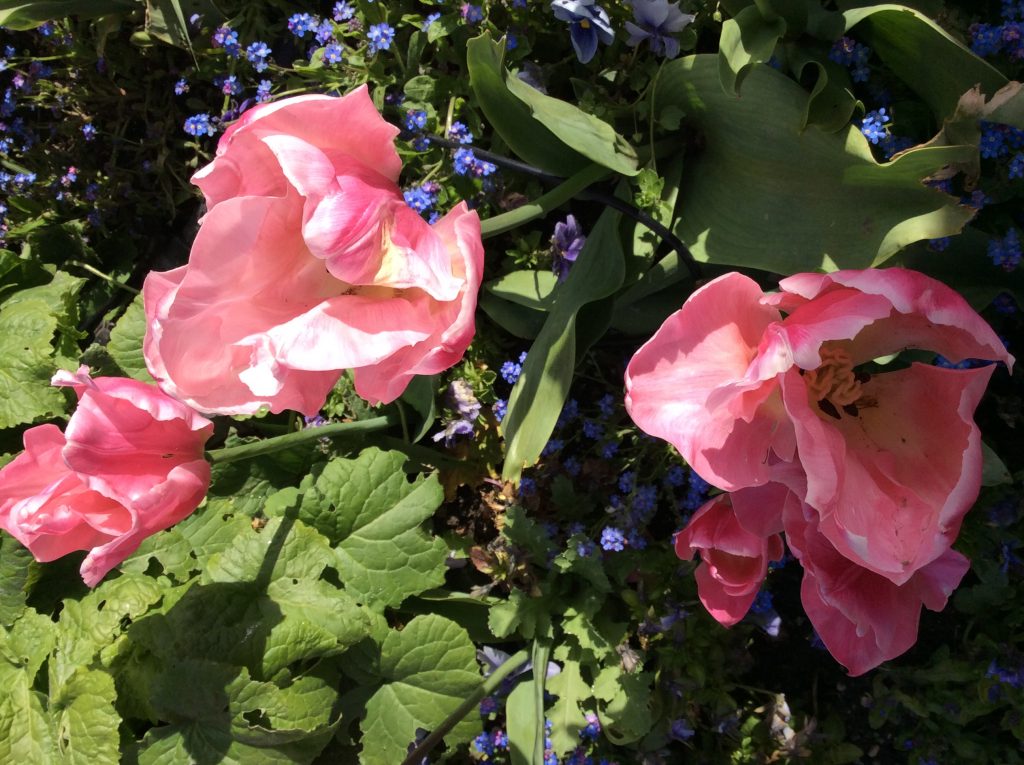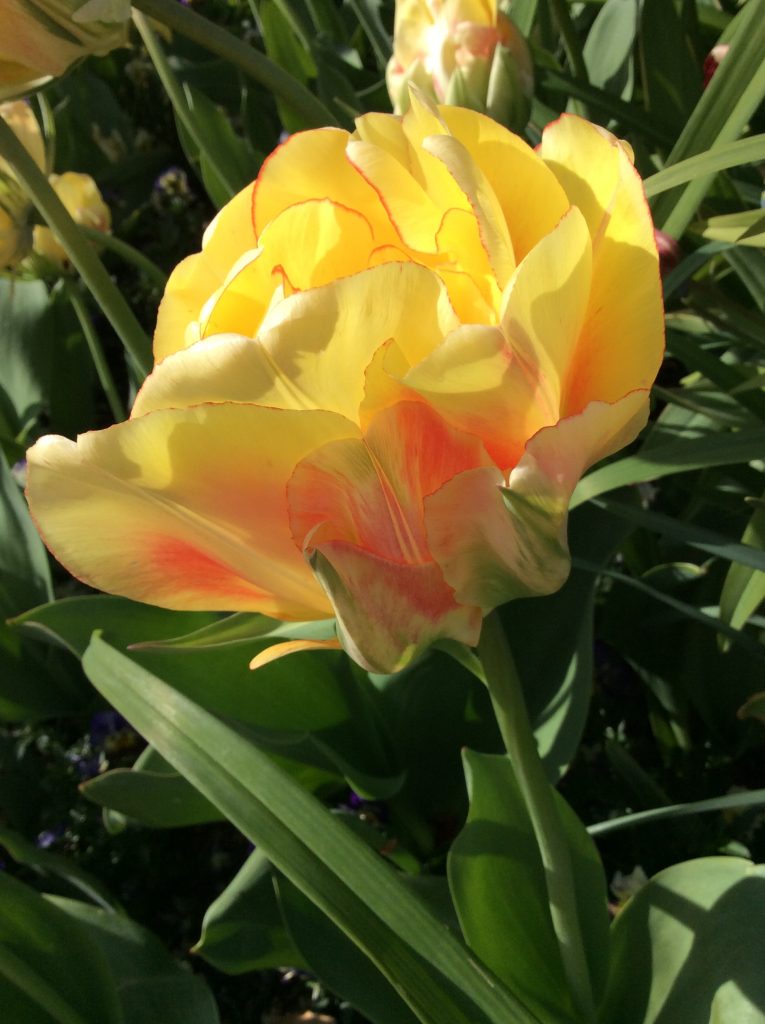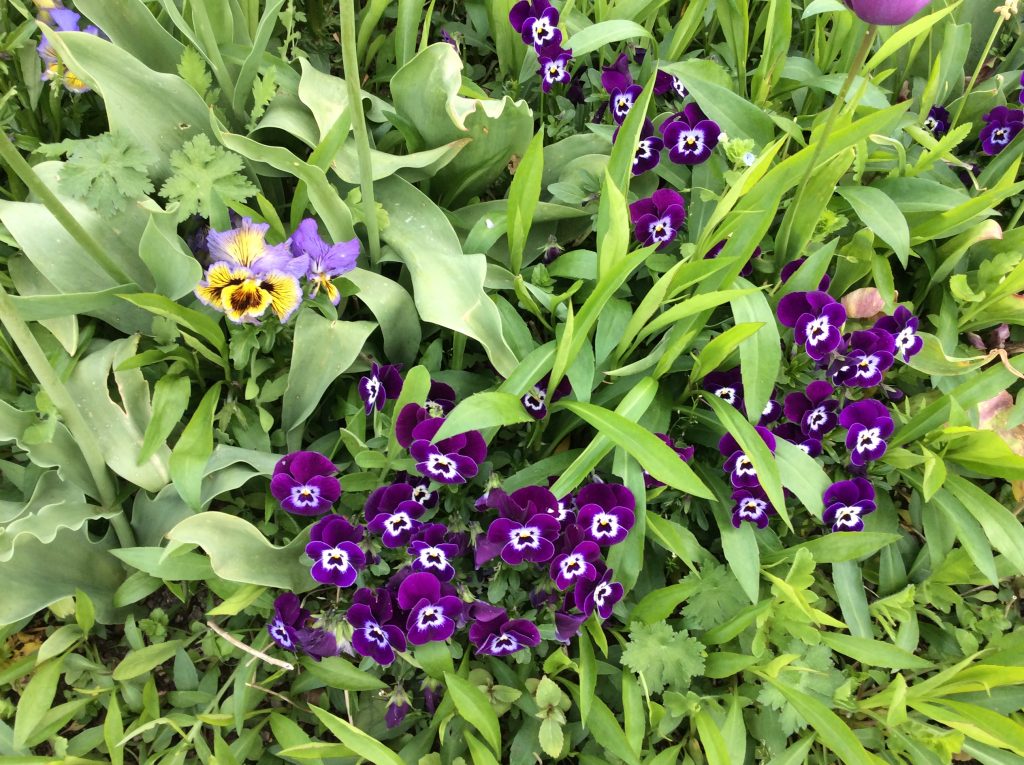 Monet was meticulous about everything including food and the kitchen at Giverny is a delight.
Even the chickens were immaculately groomed.
WATER LILIES
Of course, the reason most people visit Giverny is to see the water -lilies, the subject of Monet's most iconic paintings.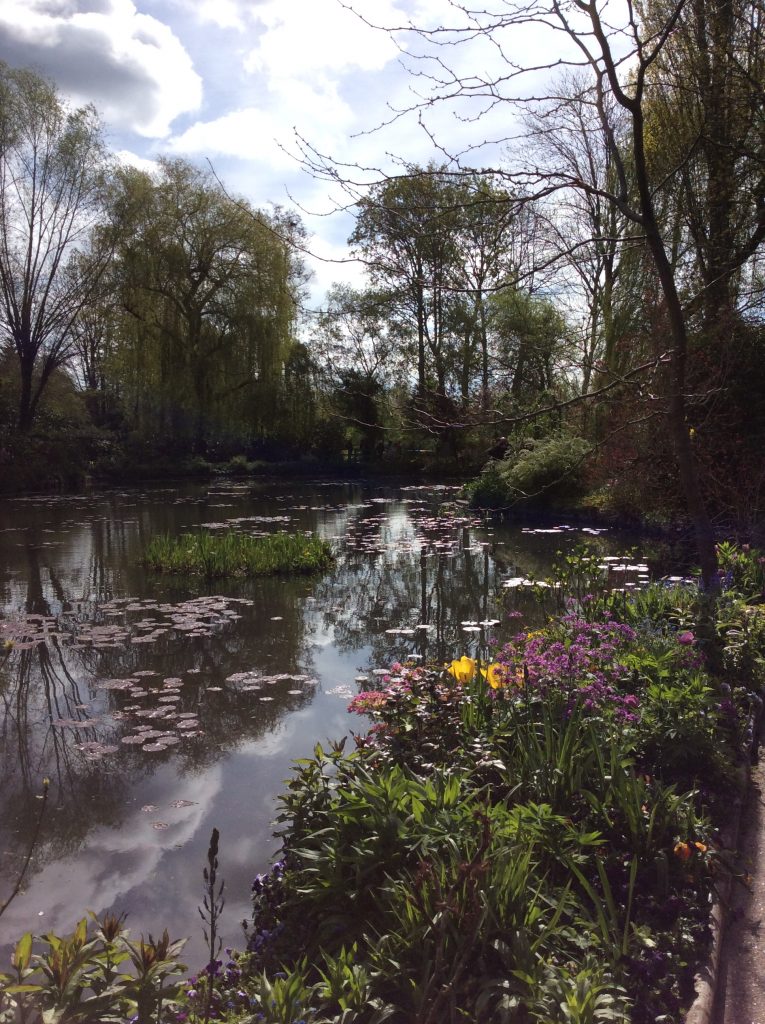 Monet spent hours contemplating the reflections of light on the water
If your morale is low and you need cheering up or have a residue of  'winter blues', TheEye highly recommends a visit to this lovely place. Prominent people fret about their legacies but what Monet created at Giverny is a place of outstanding beauty appreciated by all those fortunate to visit.
What could be a better legacy?
Alas, if it's the water lilies you want to see, check before you go and be prepared to battle your way through crowds all vying to get the best angle to take pictures.
Also, fine weather is essential!