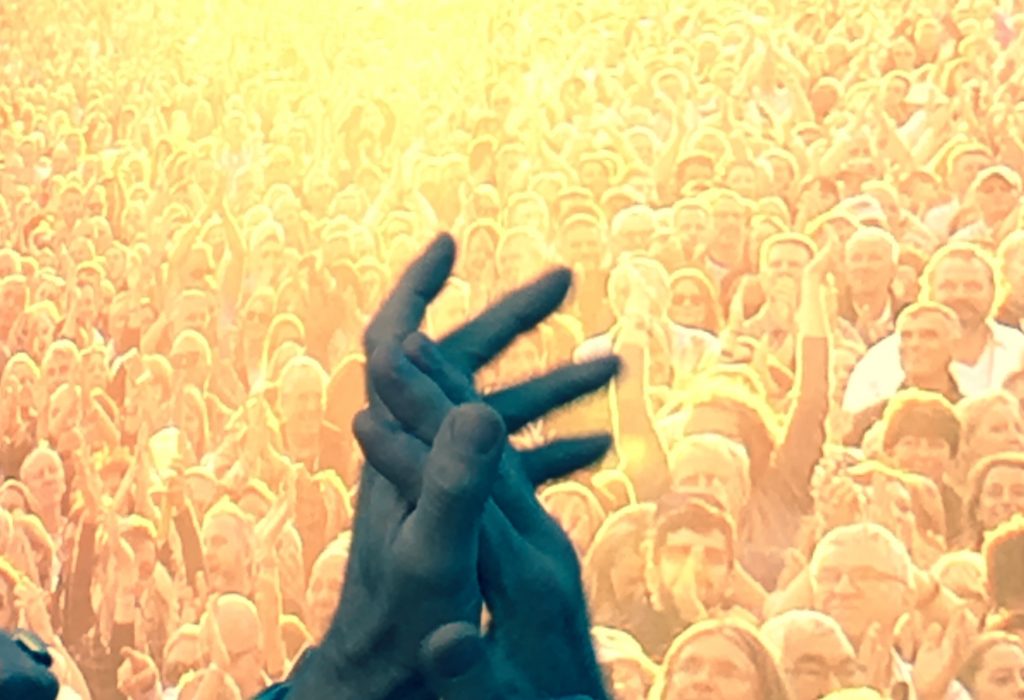 Well, what a few weeks it's been ?
TheEye is exhausted just keeping up with never-ending 'breaking news'.
Talk about fact being more like fiction than fiction?
We have had the lot  – intrigue, back-stabbing, betrayal, and much more. Shakespearian tragedy (Arise MacGove and Lady MacGove) combined with House Of Cards. No need to buy the box set when the news has it all. The Referendum? Certainly not the outcome TheEye expected or hoped for.
Boris? The jury is out, but it would be a good idea for the new Foreign Secretary to know the difference between Turkey and Egypt.
And as for the shambolic Labour Party? Who knows, because they certainly don't?
But on to more pleasurable things and there have been plenty.
ROYAL OPERA HOUSE – BALLET CLASS
For a lover of ballet in all forms – classical and contemporary, the opportunity to sit in on the morning 'warm up' session was an eye opener and a treat.
The class included men and women, top principal dancers (Edward Watson, Steven McRay, Sarah Lamb, etc) and some of the brightest younger members of the company.
Sitting on a bench in the dance studio, TheEye was intrigued to watch the ballet master putting the dancers through their exacting paces.
They combine the agility, stamina, and strength of any overpaid top division footballer, with grace and beauty.
CAROL KING IN HYDE PARK
The legendary writer/singer Carol King played for one night in Hyde Park on one of the few glorious evenings so far this 'Summer'.
TheEye is a huge fan and has seen Beautiful, the musical of her life, twice already.
For the first time, she sang all the songs on her album Tapestry with the ecstatic crowd singing along. Also a medley of her all her famous hits  including Locomotion, Will you Love me Tomorrow, I feel the Earth Move on and on….
She was joined on stage by her daughter, Louise Goffin, also an accomplished singer and guitarist, singing duets. The tickets cost an arm and a leg but sometimes an arm and a leg are worth it…this certainly was.
We walked home dancing on air.
TheEye had been planning to visit Damien Hirst's gallery in Newport Street ever since it opened with an exhibition of John Hoyland's paintings. By the time she actually made it there, the exhibition had just come down…typical!
The gallery designed by architects Caruso St John is stunning and an example of what a successful gallery should be. Elegant and beautifully designed with great attention to detail but never overshadowing the works of art.
Not easy to achieve. Caruso St John were nominated for the third time for the prestigious Stirling Prize for Architecture, having failed on two previous nominations. And they won it this year!
All the Jeff Koons work is from Damien's Hirst's private collection. It brought back memories of TheEye's time as curator at the Saatchi Gallery when, in the 80s,  Koons had his first U.K. exhibition to much shock/horror/amazement from visitors who didn't know what to make of vacuum cleaners, washing machines, etc, displayed in Perspex boxes. And to be fair, neither did the technicians who assembled the work from very sketchy plans that accompanied it. Most thought it was an artist's prank. 'Art?'  Many of them asked – 'pull the other one'. They won't be laughing now. Koons is considered one of the most successful contemporary artists in the world (if his prices are anything to go by).
The irony is that Hirst's first major exhibition with the infamous shark was also at the Saatchi Gallery in 1992 and TheEye has many funny memories, but that's another story.
JEFF KOONS EXHIBITION
PHARMACY TWO is the excellent Mark Hix restaurant and bar which is also open for dinner after the gallery closes.
TheEye remembers PHARMACY ONE in Holland Park Avenue (now a small M&S 'local'), which enjoyed brief notoriety but actually wasn't very good.
After it closed, Olly Barker (now Chairman of Sotheby's) was passing by on the bus when he noticed the contents being loaded into a remover's van. Never one to let an opportunity pass him by, he contacted Hirst and persuaded him to auction everything (from artworks to light fittings, napkins, and ashtrays). A great success for them both.
The Hix restaurant has excellent food serving and all day brunch as well as a regular menu, and charming waiting staff.
FOUND at THE FOUNDLING MUSEUM
Curated by CORNELIA PARKER
TheEye 
is a great fan of the
Foundling Museum
, one of those marvellous London museums, tucked away in Brunswick Square.
The story of the Foundling Hospital is fascinating and so sad. Destitute mothers who could not afford to bring up their children left them at the hospital to be cared for and brought up. The Foundling Museum has inspired many artists and this exhibition, FOUND,  curated by Cornelia Parker, is no exception.
Very moving.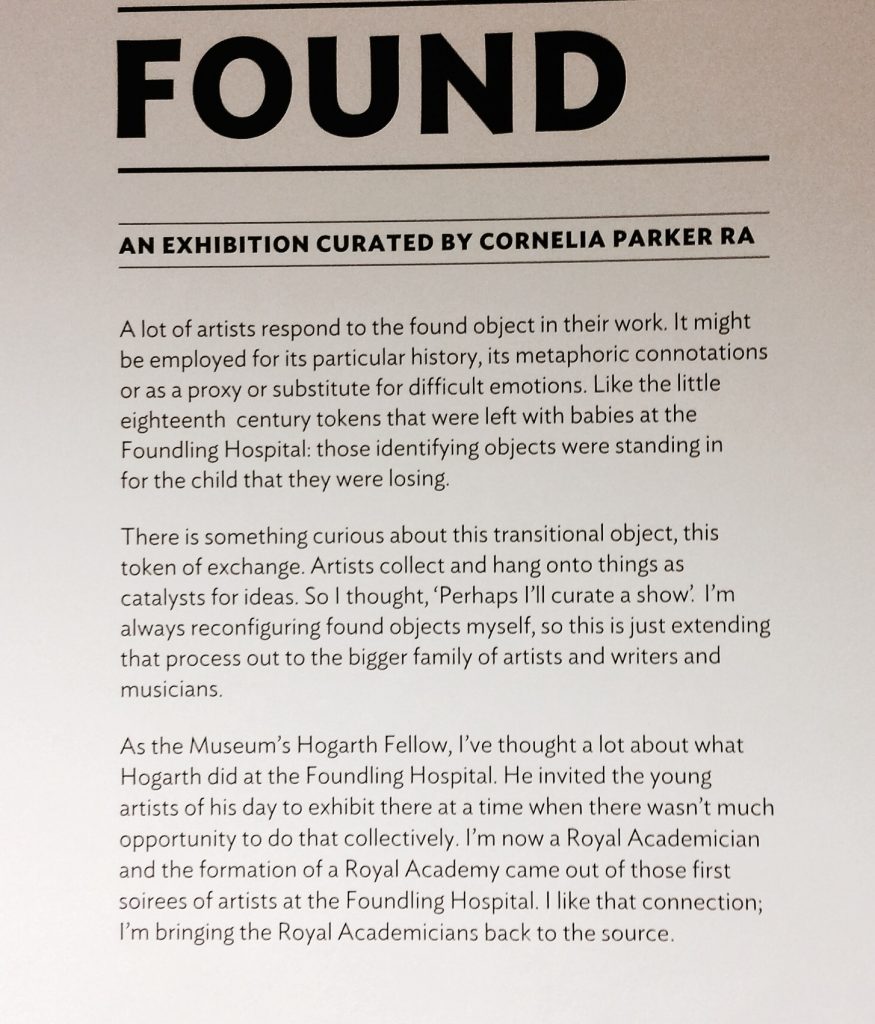 A lovely, moving exhibition. A hanky might be advisable.
'MAKING & UNMAKING' AT CAMDEN ARTS CENTRE
Curated by DURO OLOWU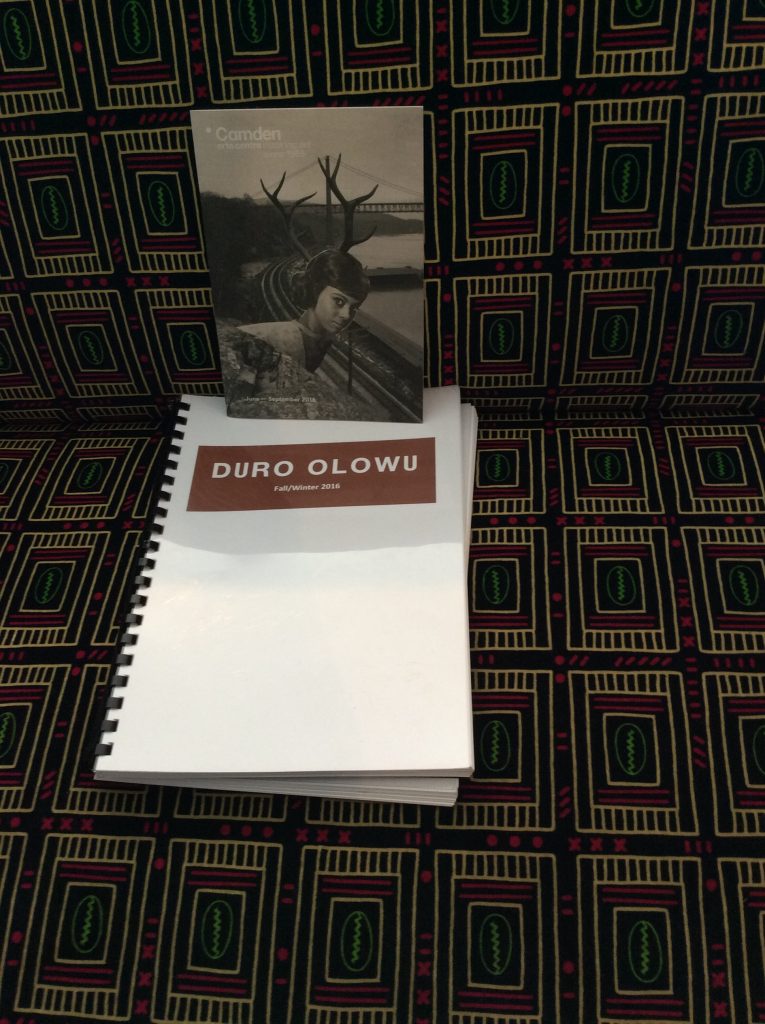 Another exhibition that will help take your mind off the gloom and doom.
Just the sort of exhibition TheEye loves and gives her inspiration.
Designer Duro Olowu has a brilliant eye and aesthetic. He is not just a designer of frocks but has many interests and areas of knowledge which makes his work so interesting. The strong influence of Africa in the glorious fabrics, music, art, jewellery. It makes for a very multi-dimensional and appealing show.
In spite of the fact that many have already departed for the summer, London seems to be buzzing. One of the joys of walking around the city, camera or iPhone at the ready, is you never know what you might see…..a wedding photo outside my local cinema? A game of chess in the park?  But you have to be speedy or the moment will pass and 
TheEye
 is practising her quick, off the mark, skills.
Enjoy the sun- it might be here today and gone tomorrow!