'We're all going to San Francisco (WITH OR WITHOUT FLOWERS)'
TheEye
has always loved
San Francisco
and her happy hippy flower-power dreams of  hanging out in Haight Ashbury.
Scott McKenzie's song, 'San Francisco' summed it up: 'Summertime will be a love-in there. Gentle people with flowers in their hair'.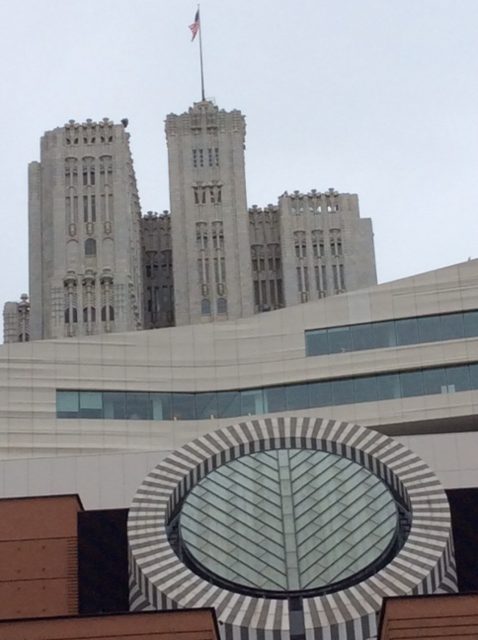 Alas, TheEye is a little older – ho hum – and so are her fellow flower power pals and long gone are the flowers in her hair.
San Francisco still  retains its magic (the charming painted houses), but for different reasons.
These days it's more a cultural pilgrimage to the city's outstanding museums such as the newly renovated SF MoMA which re-opened last May after three years of extensive renovation.
Now on six floors, housing a superb collection, largely thanks to the generosity of Don and Doris Fisher (Gap and Banana Republic) and the Bowes family.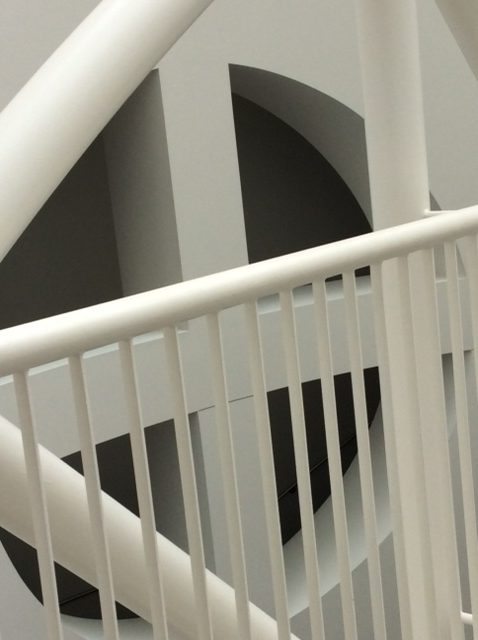 The museum is a fine example of substance over showy architectural style, although the spaces are stunning.
It's thoughtful curation and presentation of major work that is the most compelling aspect.
You name it, it's there. In-depth bodies of work by Anselm Kiefer, David Hockney, Chuck Close, Richard Serra, Frida Kahlo, Alexander Calder, Gerhard Richter and on and on.
Staggering.
A magical video by William Kentridge of Mozart's Magic Flute and on and on. Graphics (typeface to interface), design and photography.
You could spend a day and not scratch the surface.
TheEye met Don and Doris Fisher in the 80s when they were first opening Gap stores in the U.K. at the same time as beginning to seriously collect art for their home in San Francisco and also their offices.
At that time their ambitions were comparatively modest. They visited the Saatchi Gallery in the mid-80s when TheEye worked in Boundary Road and poured intently through the 'ART OF OUR TIME' catalogues. It was artist Lisa Milroy that interested at the time, but their collecting skills developed fast.
(HERZOG & de MEURON in conjunction with FONG & CHAN ARCHITECTS)
The de Young Museum is more eclectic – more random, covering a gamut of periods, from classical sculpture to the present day ( like Ed Ruscha).
With art, sculpture, ceramics and some fine photography. PIER 24
Located on San Francisco's Embarcadero, Pier 24 Photography is a less known, discreet photography space housed in a disused warehouse.
Not open to the public and with fairly erratic opening times, you really need to seek it out. Well worth it.
'COLLECTED'
 represented photographs of nine collectors reflecting their personal interests and understanding of photography.
Covering different periods including work by icons such as William Eggleston and Robert Frank (including a rarely seen short film directed by Frank and written and 'starring' people such as Allen Ginsberg and Jack Kerouac. Both heroes of TheEye.)
Another case of not enough time and wishing I had.
THE CONTEMPORARY JEWISH MUSEUM  (CJM)
(ARCHITECT DANIEL LIBESKIND)
Across the road from SF MoMA is the Jewish Contemporary Art Museum, designed by DANIEL LIBESKIND, and an exhibition of the great director Stanley Kubrick.
TheEye had seen a larger version in Los Angeles, but being a big Kubrick fan, meant a second look with fewer people was an added bonus.
Being a 'Jewish Museum' it was a nice touch to see the cafe serving many Jewish speciality dishes including chicken/matzo ball soup and a variety of bagels.
Three days in San Francisco isn't enough – too much to see and do and all those hills to climb make it tiring.
Great food too.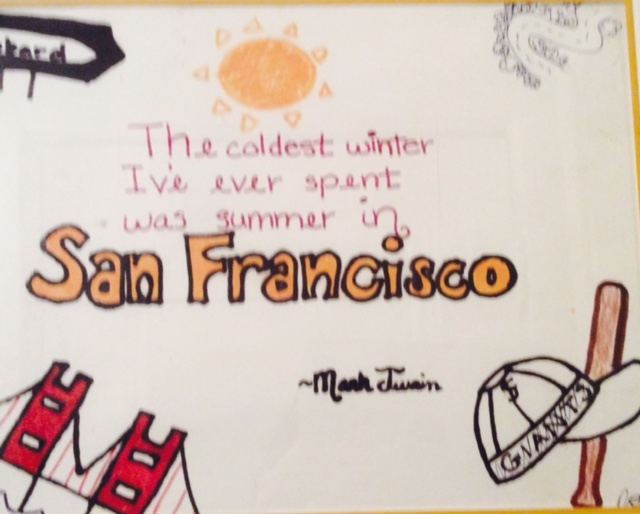 And a valuable tip for anyone that assumes because it's California it will be hot in August – it's NOT .
August is possibly the coldest, wettest month and thick jackets a necessity.
If you are after sunshine wait until September kicks in.