HITCHCOCK, 'VERTIGO' AND THE MISSIONS OF CALIFORNIA
Call TheEye ignorant, but she was unaware of California's rich history and the landmark missions of the 18th and 19th Century along the state's Royal Highway (El Camino Real). Relics of an ambitious plan in the European conquest of the 'New World' which Spain used as a devious ploy to colonise California by establishing missions to convert the native Indians to Christianity.
Missions were the main centres of religious and agricultural activity. Spanish soldiers were placed nearby to offer protection against other European powers, pirates and hostile natives.
However, it didn't end well for Spain. A series of massive earthquakes in 1812 rocked California and in 1834 the area (Alta California) was taken over by the newly-independent Mexico and 'secularisation' was ordered. The Church was forced to give up the missions but 21 remain as Historic Landmarks.
IS HITCHCOCK'S THRILLER, 'VERTIGO' REALLY THE BEST FILM EVER MADE?
SIGHT AND SOUND, published by the British Film Institute and considered the cinema 'bible' voted Vertigo into top place by a wide margin in its recent 10-yearly poll. Vertigo is now considered the Best Film of All Time, overtaking Citizen Kane.
'VERTIGO' was filmed on location at the Mission San Juan Bautista in 1957 starring the urbane James Stewart (eat your heart out Hugh Grant), and ice cool blonde, Kim Novak.
The spine-chilling, creepy, mysterious tale ends with a stomach churning chase up the bell tower of the Mission San Bautista. Hitchcock fans (yes, TheEye is one) visit San Juan Bautista, which still has the look of a 1950's movie set to see the bell tower and wander around the gardens half expecting someone to jump out of the rose bushes and shout 'boo, only kidding'.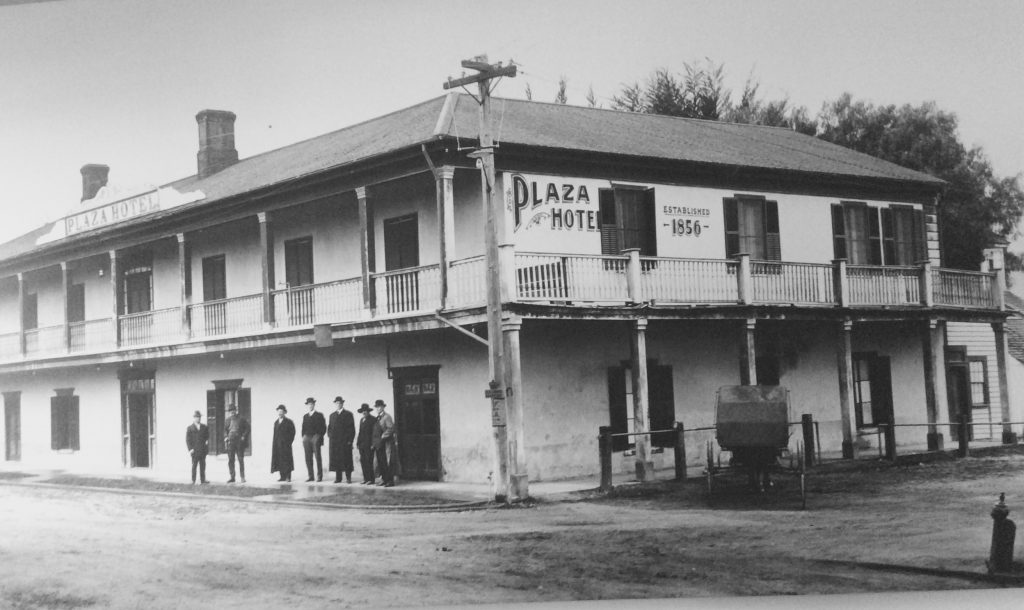 The 21 Missions snake along California's coast from San Diego to San Fransisco and a gentle reminder of California's past so well preserved.
After the buzz of San Fransisco – San Juan Bautista was a trip down memory lane!