Maybe it isn't quite as prestigious as an Oscar, BAFTA or Booker Prize, but TheEye's  'Quirky Exhibition Of the Year Award' does count for something with those in the know. And TheEye is proud to announce this year's winner is THE KEEPER . 
This wonderful, absorbing and entertaining exhibition at The New Museum on New York's Lower East Side will most certainly tickle the fancy of those with an idiosyncratic way of looking at the world.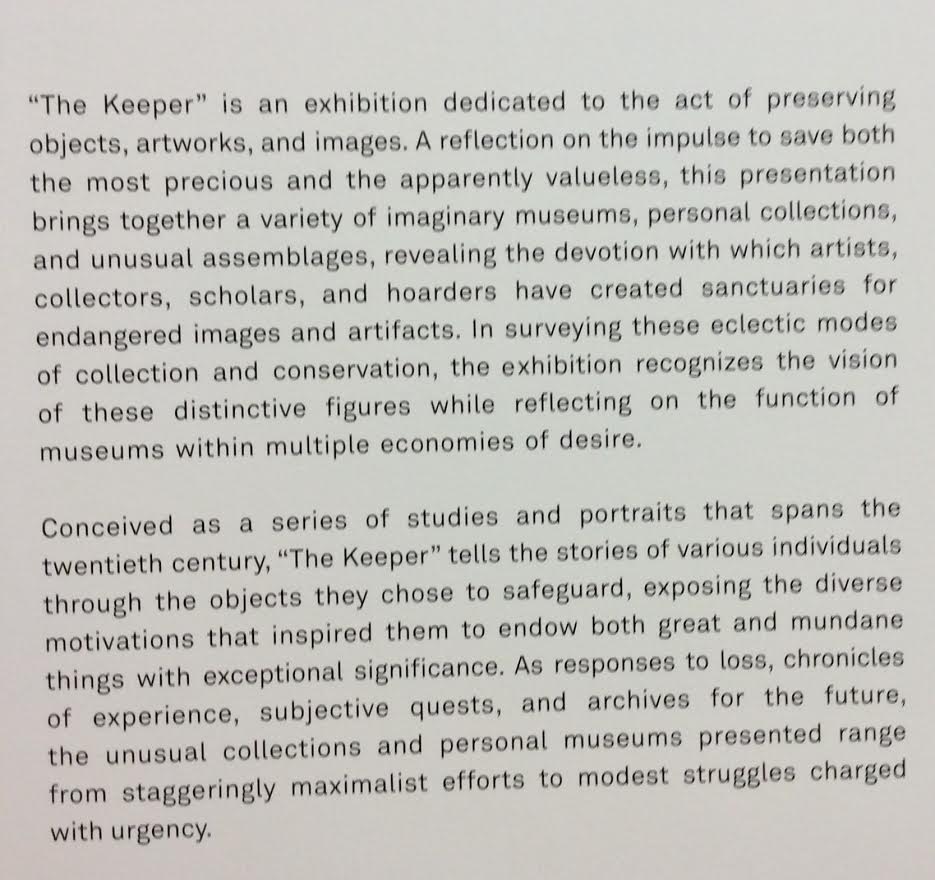 The Keeper is an exhibition about 'stuff'. The stuff people hoard and collect. Hoarding is an obsession and can also be 'a condition' – people incapable of throwing anything away and living in a state of squalor and mess with the unwanted things they have amassed.
THE KEEPER has selected ('collected') a diverse group of people whose lives are obsessed and obsessive.
Some of the exhibits make you smile. Tiny particles of carefully collected and wrapped dust from a Japanese dust collector. LEVI FISHER AMES's weird invented pre-historic creatures fabricated from paper, fabric and wood in their own hand made boxes – Roald Dahl would have loved them.
HOWARD FRIED's  "Decomposition of My Mother's Wardrobe" – 2004 and 'ongoing'. This consists of 294 items of his mother's clothes, shoes and bags hung in a wardrobe. TheEye loved his use of the expression 'ongoing' – in other words 'keep shopping, Mum, and I can create another work of art." Clearly Mrs Fried never took anything to her local Oxfam Shop.
RICHARD GREAVES creates wooden non-dwellings in the backwoods of Northern Quebec.
What influenced Mr Greaves to pursue this unusual activity, particularly after his rather conventional former careers in hotel management and theology? Who knows?
But a good decision Richard, more fulfilling than dealing with disgruntled hotel guests angling for an upgrade or pondering the Almighty.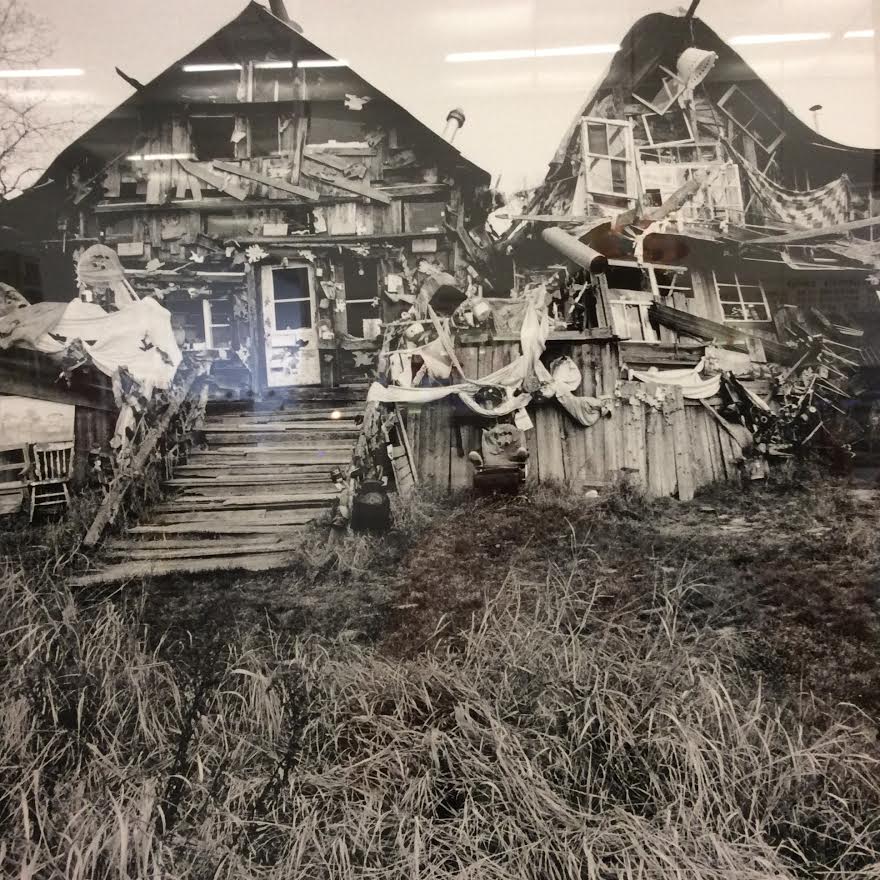 Curator MASSIMILIANO GIONI has succeeded in expressing our need for objects and obsessions. He admits to his wonderment as to why people take refuge in fortresses of objects and the link between keeping and creating.
Take Ye Jinlu, born in China in 1880, who had a studio portrait taken of himself every year for sixty-three years. The photographs discovered by Tong Bingxue line a wall and look comical in the way he (Ye Jinlu) stares stiffly at the camera in every picture taken. Strange? But that is the fascination of the exhibition and re-assuring to know that there are crazier people in the world than yourself.
The nucleus of the exhibition has to be PARTNERS ('The Teddy Bear Project') a two-story display featuring 3,000 (yes, your eyes aren't deceiving you) photographs of children and adults posing with their adored teddies. Ydessa Hendeles scavenged snapshots from family albums – not the usual child/teddy pics, but many very bizarre. Topless models, for example, suggestively cosying up to stuffed bears, sports teams holding them up as mascots and most heartbreaking, shown in family photos, the son of a Nazi officer and the soon-to- be exterminated Jewish child posing with their teddy bears in the same way.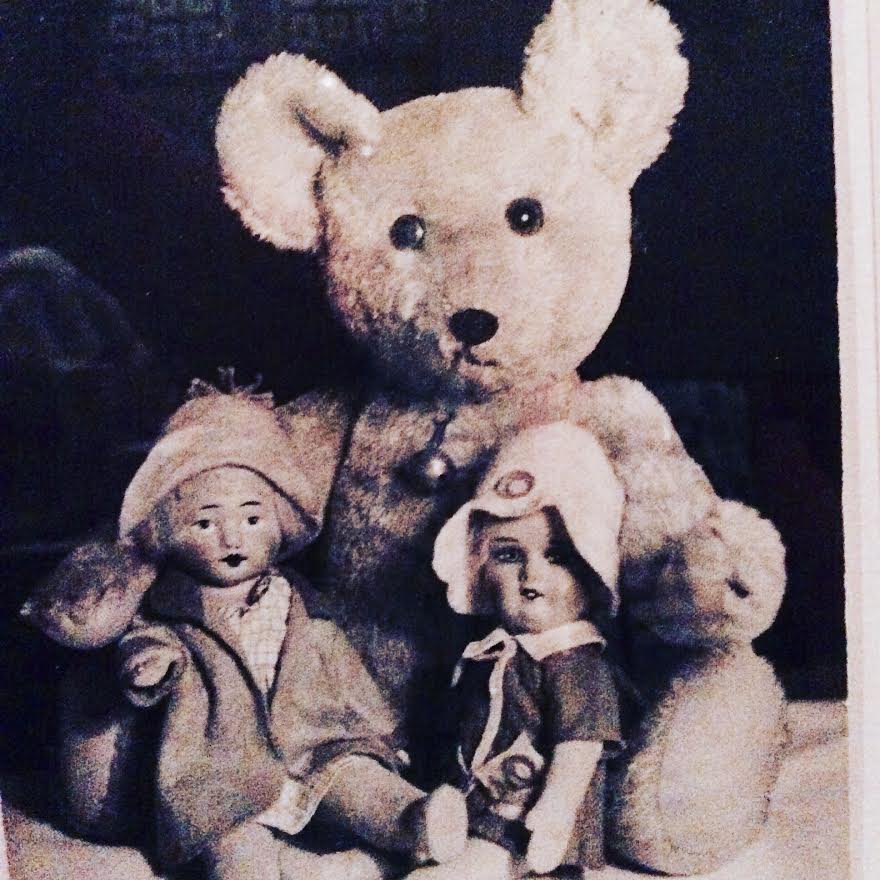 DANISH ARTIST HENRIK OLESEN's collection of photos with  – intriguing titles such as 'The Appearance of Sodomites In Visual Culture, American Male Bodies/English Lads/Melancholy and London Goth/Paris Femmes/American Dykes In Rome/New York 1810 – 25′ should give you the flavour….nuts!
The Holocaust haunts the exhibition.
A sketch book found stuffed into a bottle near the gas chambers of Auschwitz has ben reproduced (the original is in the museum at Auschwitz-Birkenau itself). The hand-drawn account of daily life in the death camps is as chilling as it is compelling: a storyboard version of torture, starvation, dehumanisation and sadistic spectacle.
HANNELORE BARON, a refugee from Nazi Germany, saw her house ransacked and her father beaten on Kristallnacht and suffered from claustrophobia and anxiety all her life. She gathered string wire, children's games, old clothes and other fragments to hang on to her memories. She assembled these small collages and boxes every night in the kitchen of her New York, Riverdale apartment.
If amateur hoarders build up their lives keepsake by keepsake and artists turn detritus into fresh inventions, then THE KEEPER'S curator (Massimiliano Gioni) and his colleagues have arranged sprawling inventories into recognisable stories.
LOVED IT.
Which leads TheEye conveniently on to THE GALLERY OF EVERYTHING, situated opposite The Chiltern Firehouse ( a landmark, should that be your 'kind of place'.)   
Still sporting the red and white awning of its former existence as a local barbers in the days when Chiltern Street was a bit of a sleepy Marylebone backwater  – its claim to fame in those pre-Chiltern Firehouse days were esoteric musical instrument shops (oboes, flutes and so on), a shoe shop specialising in people with huge feet and the old fashioned barber where customers were discreetly offered 'something for the weekend sir' when paying their bill.
The Gallery of Everything is the latest addition to James Brett's eccentric view of art and the world housed in the barber shop where for years  he was a regular customer (presumably he was always well prepared for the weekend). When Mario, the head barber, passed away Brett took over the lease.
TheEye first encountered The Museum of Everything in 2009 in a building in Primrose Hill which Brett regarded as an experiment, alongside his collaborator and friend, Jarvis Cocker, better known as lead singer of PULP. It was an entire environment of eccentric but surprisingly moving art – objects that didn't have an obvious context but made total sense. A bit of this and a bit of that gleaned from all over the globe. Indian sculptures by Nek Chand Saini, who recycled the remains of local villages to make a strange rock garden in Chandigarh, work by Karl Friedrich Junker (1916 – 2001) a carver, designer, painter and carpenter who devoted his life of his 'Junderhaus' for a wife he never met and children he never fathered (don't ask me what that's all about?), paintings and drawings by obscure artists you will never have heard of.
Spontaneous and unexpected, like having a bucket of cold water thrown over your head – it certainly wakes up the imagination.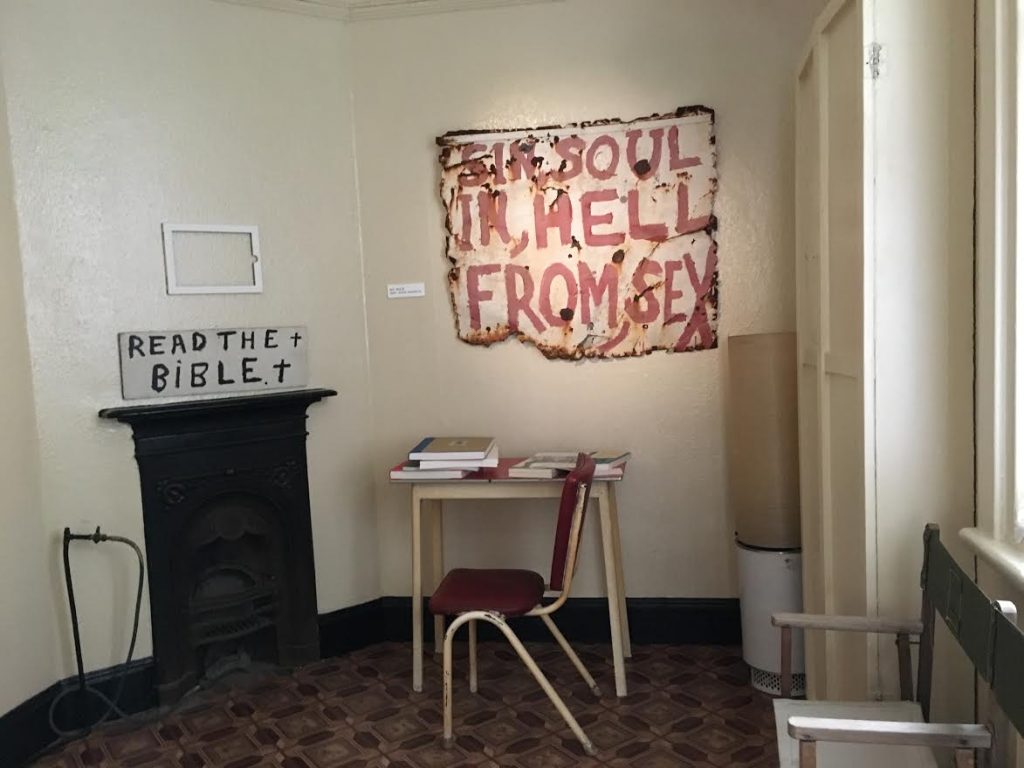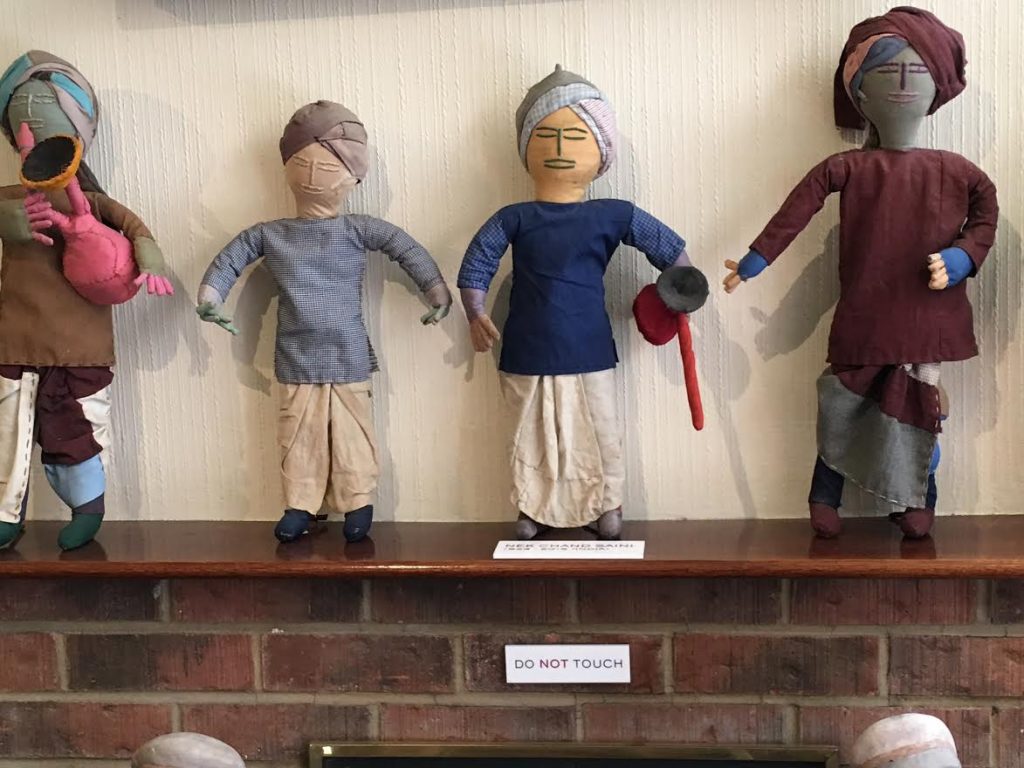 FORTNUM'S  X  FRANK
A novel way of presenting a great collection of art.
Fortnum and Mason is a tourist attraction, almost as famous as Buckingham Palace or The Houses of Parliament.
Fortnum's  is grand, to say the least, a store which doesn't look or behave as a 'normal' store. It's where the Queen buys her marmalade and other culinary essentials.  It has numerous 'Royal Warranties'. Salespeople dress in morning suits, your feet sink into plush carpets, elegant staircase and stunning windows. Fruit that looks too good to eat and as for the confectionary…even someone like TheEye, who doesn't have a sweet tooth, is tempted. The presentation is in a class of its own. And for a month this one-of-a-kind  department store displayed throughout the building works of art from the equally extraordinary collection of passionate enthusiast FRANK COHEN.
FORTNUM  X  FRANK  is regarded by the store as one of the boldest and most exciting projects in its history. Frank Cohen's impressive collection starts with impeccable examples of Modern British art and also includes recent avant-garde – a collection that seems in no danger of coming to an end.
THE KEEPER, THE MUSEUM OF EVERYTHING AND FRANK COHEN IN FORTNUM AND MASON.
There couldn't be three more different expressions of individuality. All fascinating, bold and very enjoyable. Bravo!