Well here we are again…'tis the season of good shopping and the retail trade is breathing down our throats with temptation!
The West End is at gridlock and should you have the misfortune to be in Oxford Street (WHY?) you will probably start to lose your sanity and be sounding like Scrooge.
Nearly everyone with any sense it seems does their Christmas shopping online, but TheEye, clearly a glutton for punishment, prefers to seek out more individual things to give her loved ones. Somehow, sitting in front of a computer tapping the keys isn't always the answer.
HOUSE OF VOLTAIRE, a popup in Alan Cristea's old gallery space in Cork Street (how sad to see Cork Street almost empty of art galleries as the developer's axe is about to fall) offers an interesting and seductive variety of work by leading and emerging artists and designers to support Studio Voltaire's exhibition and education programmes which for over twenty years has provided support to creative talent including the provision of affordable on-site studios for artist.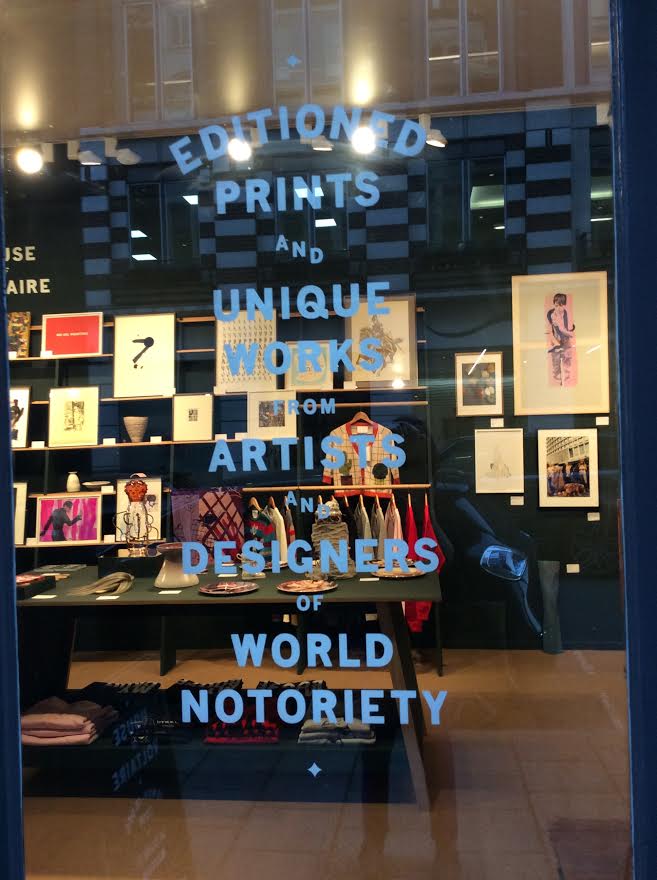 If it's the unusual you are after, House Of Voltaire is for you, but only around until December 18th.
Without straying too far, almost opposite, in Clifford Street, there is a gorgeous new store, Connolly, which is best described as understated luxury.
Everything at Connolly is impeccable. Elegantly designed furniture,  exquisite large wooden bowls, handmade knitwear that is the sort of thing dreams are made of. Just make sure your nearest and dearest knows the address.
BECKFORD SILK (01 386 881 507 or email: sales@beckfordsilk.co.uk)
Beckford Silk is a small family business in Tewkesbury Gloucestershire,  specialising in hand printed silks and silk velvet.
It's the silk velvet and silk devore  that captured TheEye's attention, particularly the velvet bags and slippers.
LIBERTY
Whilst department stores are definitely not on TheEye's beat (all those people spraying noxious scents in your face as you navigate the escalators), she has always had a bit of a soft spot for Liberty. Maybe it's the Arts and Crafts building and eclectic history, but though it's no longer what it was, it's still an interesting place for more individual items.
Lovely Nutcracker Ballet windows courtesy of the Royal Ballet's annual treat.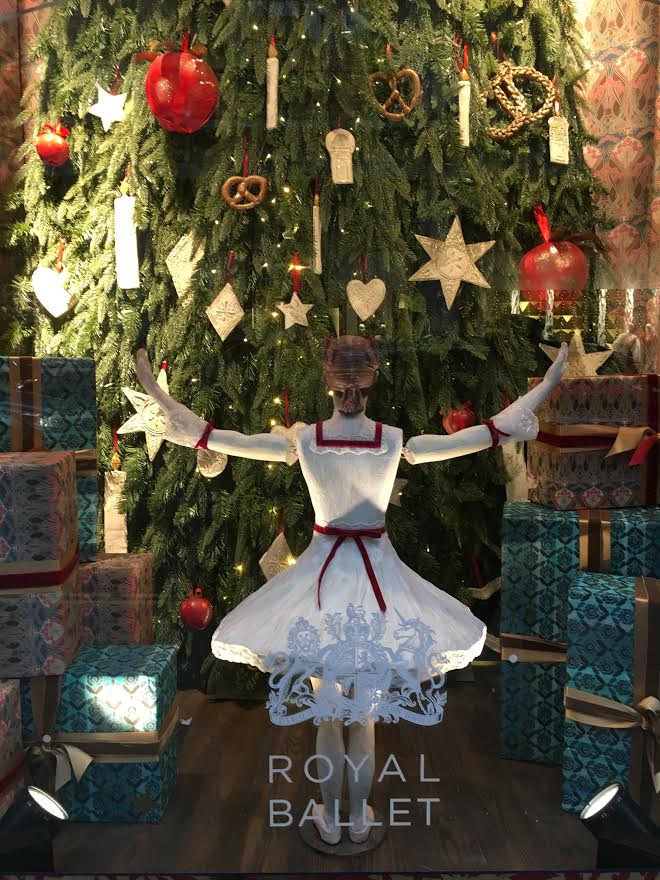 The New Craftsmen
The New Craftsmen have really pioneered the best of 'hand made' and managed to overcome people's prejudice to anything that has the word 'craft' in it. The New Craftsmen show work that is a long cry from 'crafty' (no macrame hanging baskets to be seen). They had a wonderful collaboration with Burberry in the summer which TheEye was ecstatic about.
Visit their showroom gallery at 34 North Row, Mayfair W1K 6DG, to discover really unique things from hand knitted toys to ceramics, knives and endless gift ideas if you are looking for something really one-off, handmade and special.
ASSOULINE
TheEye admits to being a little obsessed by ASSOULINE – a bookshop that isn't really a book shop but sells magnificent books – art, photography, travel, interiors and architecture. Many so large and heavy that customers clearly live in homes that can accommodate books of enormous weight and size for the ubiquitous coffee table that can take the weight. They also have a selection of the most decadent paper (how can paper be decadent you ask? Go and look). The store in Piccadilly is like a sophisticated club. Books in the front and a bar with tables behind.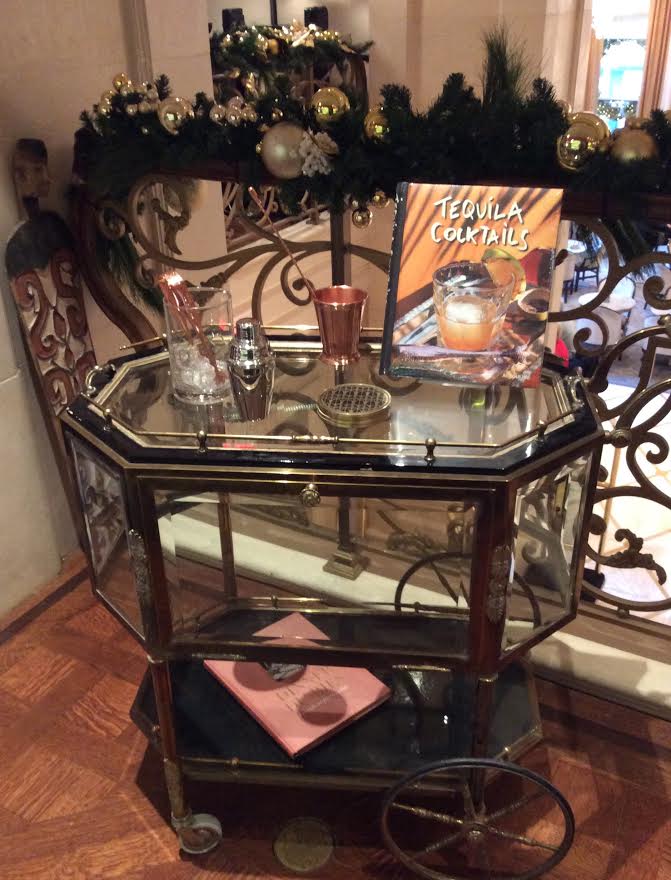 They might be large and heavy but they are also incredibly beautiful and rarefied.
And then there is Bicester!!
According to those in the know, Bicester Village is the second most popular destination in the U.K.  for Chinese tourists after Buckingham Palace, which confirms their love of history and shopping.
Bicester is a bit of a shopping theme park, but who cares? Catch a train from Marylebone Station (go early to beat the crowds when stores are still reasonably quiet). One hour later you are in the heart of the 'village' and the retail adrenaline is rushing.
If you go with friends, it can get a tad competitive – who is going to bag the bargain Prada or Marni or any of the other desirable goodies to be found. TheEye went very recently and it was very productive shopping and great fun.
However, nothing in life is perfect and Bicester is no exception.
One of the most prestigious stores was a nightmare in terms of staff to shoppers ratio and most of the staff didn't have a clue. TheEye attempted to purchase a pair of sunglasses (modest) and it took almost an hour. Why did she bother? 'A bargain,' of course. But that wasn't generally the case and most staff in other stores were helpful and smiley and in one outlet an assistant finding they were out of stock of an item I wanted actually climbed into the window to take it out for me.
The other problem is having to schlepp bags around which get heavier and more numerous as the day progresses. A concierge service, whereby shopping is taken to a pickup point for collection before boarding the train, is available but there is a charge, and TheEye and her shopping friends didn't avail themselves.
Had the service been free they would probably have done more shopping.
But it was certainly the most enjoyable day.
However, TheEye has been set a new gifting challenge – Secret Santa – my family have decided enough is enough with buying expensive gifts and Secret Santa is the order this year for our Christmas Eve party.
The instruction laid out by my bossy-boots son is that we have all been allocated (by secret ballot) a guest to buy for on behalf of the others (over 2o in our case) which can't cost more than £2o and should be witty, creative, surprising and unusual –  absolutely no pressure in other words.
But hey ho it will be great fun and very amusing to see what everyone manages to find!