HAVANA
TheEye had been longing to visit Cuba but somehow never made it till now and it was, without a doubt, well worth the wait. It's quite unique – like nowhere else. Fascinating, confusing, colourful, friendly. In one word: special.
The spirits of Castro and Guevara are alive and well and their faces, on posters, walls, tee shirts and shopping bags, are omnipresent.
Guevara Revolutionary with the style and looks of a Rock Star.
Cuba is still a Communist country. After the revolution in 1959 it went from the corrupt dictatorship of Batista to the revolutionary Marxist dictatorship of Fidel Castro, which plunged the country into years of repression. People were tortured, killed or simply 'disappeared'.  His brother Raul played a key role in charge of the army during the Revolution (very much in his brother's   shadow) and has effectively been running Cuba for the past ten years. It's still a poor country. There are few shops and little to buy in the few you do see, but unlike Russia or former Eastern Bloc countries there is little begging – less than in London or Paris – and people seem amazingly upbeat. There is an atmosphere of joie de vivre. Maybe it's the rum, maybe it's the music resonating from every doorway and impromptu street carnivals.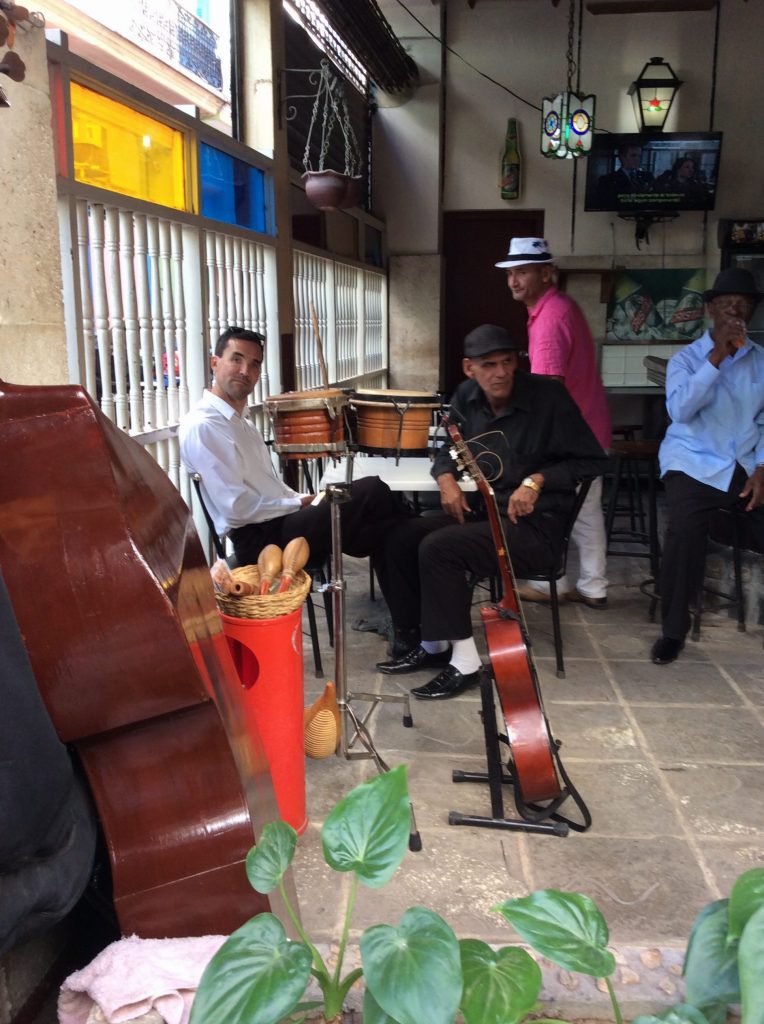 Cubans will jump at any excuse to dress up, dance and have a good time. Inhibited? No way. There are plenty of hustlers 'offering' to take tourists to the best cigar factory or drives in a Cadillac; with the slightest show of disinterest they slink away to try their luck elsewhere.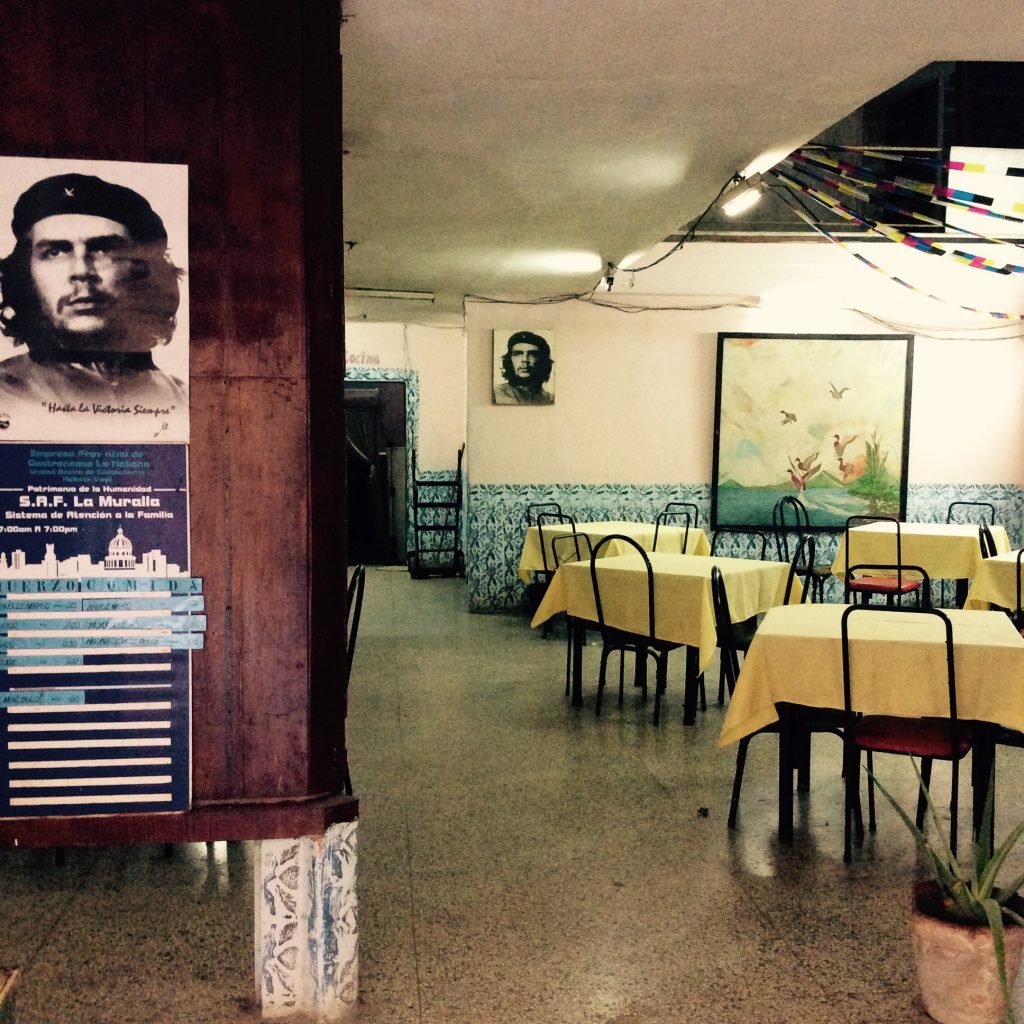 Education is free and excellent (high literacy) and the health system, also free, puts the NHS to shame. A doctor for every 160 families all over the country.
Food isn't as bad as its reputation but, unlike restaurants in the US. or U.K., instead of 'specials' of the day customers are told what is available and often it amounts to about half the dishes listed on the menu. Bread is dreadful and it's hard to get even staple ingredients such as flour, salt or sugar. The Black Market flourishes for everything from clothes to WiFi boosters and even the fancy expensive hotels have sporadic and poor connections.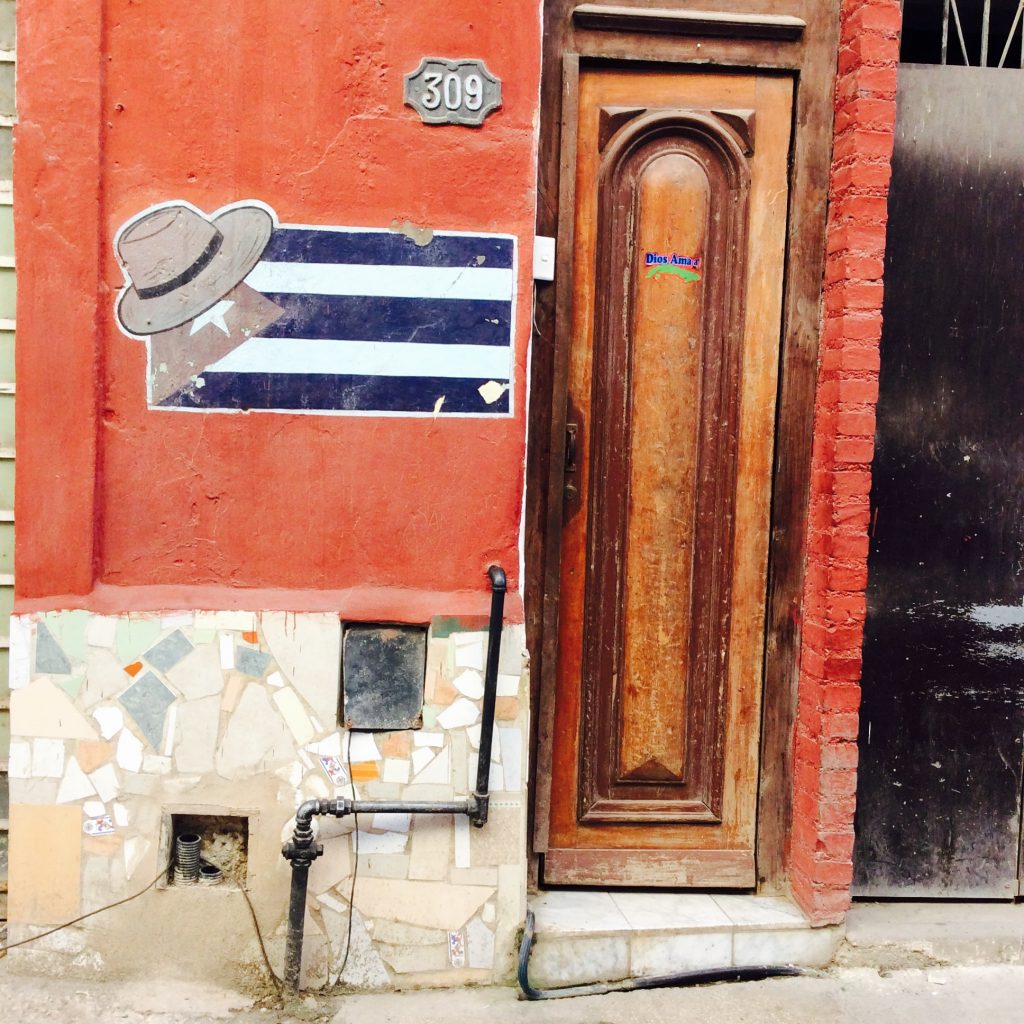 SOME HAVANA HIGHLIGHTS
Of course, the '50s and '60s American cars have become the visual 'trade mark' of Cuba.
Most are taxis ferrying happy tourists around the city in open top bubblegum coloured Caddis  –  shocking pink, sky blue, bright green and red. Cubans don't do subtle.
DANCE
TheEye was incredibly lucky to see Ballet Nacional de Cuba perform 'The Nutcracker' at the Havana Opera House.
All that fake snow and a Christmas tree seemed somewhat surreal on a hot Havana night. But it was a good production. Excellent dancing and the costumes had a colourful, Cuban style to them.
The company was founded by Alicia Alonso, aged 96 and still a very hands on Artistic Director.
A remarkable story of determination and an indomitable spirit.
Here goes the (very) abridged version: Alonso suffered from a rare and life-threatening eye disease, which resulted in blindness which lasted all her life in spite of several major operations and being bedridden and motionless for over a year lying in darkness. Instead of being consumed with self-pity, she taught herself the steps to Giselle. She managed the miraculous and became a Prima Ballerina in spite of her being blind, dancing all over the world and renowned as one of the world's greatest Giselles, a role she performed at the age of 70.
Google her – it's almost unbelievable.
Apparently, she attends most performances and the night we went the audience stood up and gave her thunderous applause as she took her place in the centre of the Dress Circle, which she acknowledged with a gracious, queenly wave.
ACOSTA DANCE
The renowned Cuban dancer, CARLOS ACOSTA, has retired from the Royal Ballet to form his own company in Havana.
TheEye and friends went to watch company dancers rehearsing a new ballet.
National Ballet of Cuba
Whilst Acosta's company is contemporary, The Ballet Nacional de Cuba School is mainly classical.
It takes full-time students from 10 upwards.
The standard of dancing in both companies was impressively high. Dance in Cuba is taken very seriously.
PHOTOGRAPHY
Whilst most Cuban art is of the colourful, naive variety, there are some fine photographers.
Enrique Rottenberg, an Israeli, who settled in Havana with his wife Cristina shows his dramatic work at FIAC (Fabrica de Arte Cuban – a vibrant converted industrial space for the arts).
ALBERTO KORDA
Another treat was a visit to the home of Diana Evangelina Diax Lopez, daughter of the great Cuban photographer Alberto Korda (the name he poached from film director, Alexander Korda).
Alberto Korda was a trusted friend of both Che Guevara and Fidel Castro, and accompanied Castro everywhere, both at home and on his travels abroad to countries such as Russia, and Castro never vetoed his photographs. Korda's work is an extraordinary insight into the history of Cuba.
ERNEST HEMINGWAY'S HOME
Ernest Hemingway lived in a beautiful house set in idyllic parkland in San Fransisco de Paula, 10 miles outside the city of Havana.
The house is perfectly restored and maintained. Even the graves of his four dogs are there.
CUBA AND THE MAFIA
Cuba in the '50s was the decadent playground of the rich and fun loving. Movie stars, politicians, gangsters, glamorous celebrities of all kind, flocked to Havana and stayed in hotels such as The Riviera and The Nacional.
Havana was run by notorious mobsters such as Lucky Luciano and Mafia 'financier' Meyer Lasky. Gentlemen no one with an ounce of sense would want to cross. The Mafia controlled gambling, prostitution, drugs, everything illegal. Get in their way at your peril and it was curtains – or to be more accurate – a bullet through the brain and a concrete overcoat.
JEWS IN CUBA
Pre-1959 there was a large and dynamic Jewish community in Cuba. Many were immigrants from Turkey and were successful business people and stalwarts of Cuban culture.
At the time of the revolution in 1959, 90% left for the U.S. (mainly Miami). Today the number has dwindled to a mere 1,100 but there remains one large Synagogue and two smaller ones.
Cuba is a tolerant society and there is no antisemitism.
It was a sad farewell to our great guide Jesus Noguera Ravelo  (pronounced Hesus, with a soft 'e') and cigar-smoking driver Junior (a kite surfing instructor in his day job). Definitely the coolest man we encountered (not much competition) in Cuba. We had lively political discussions and great fun. Jesus is incredibly knowledgable, informed, and knew where to take us off the well-trodden tourist beat – the best restaurants and bars and knew how to 'open doors'. The key to a great time in Cuba is a great guide or guide book (Lonely Planet does a good job).
It was off to the airport.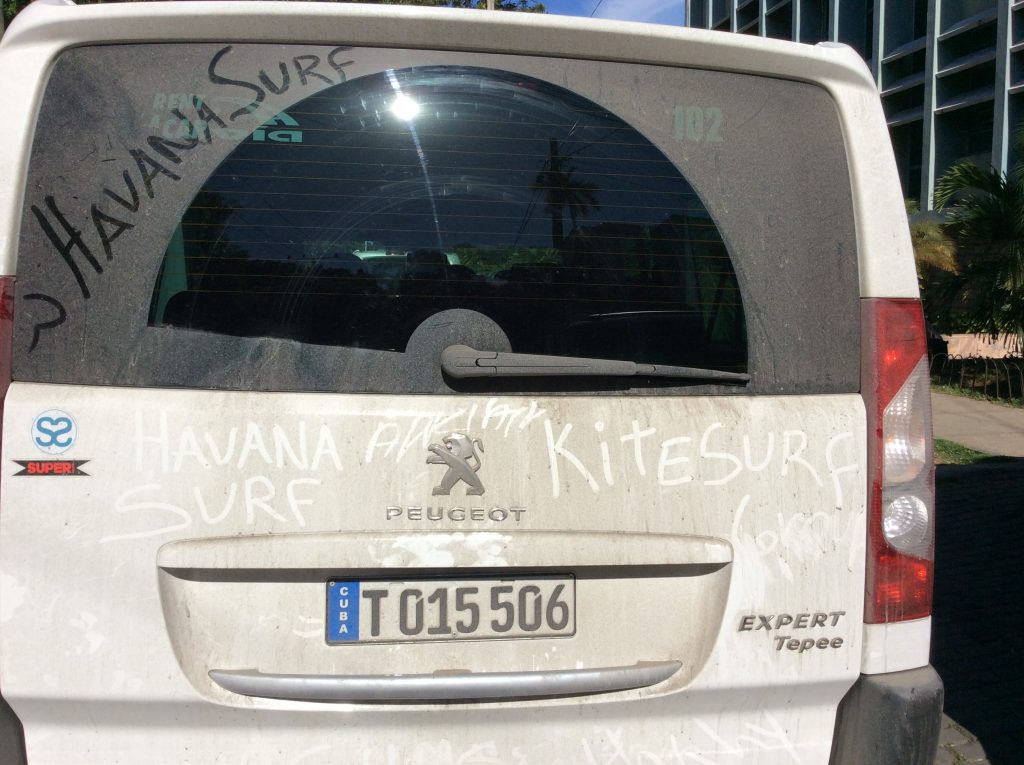 Maybe Junior will now clean the van?