COLLECT 2017 – Shoppers, Collectors, Connoisseurs
TheEye visited COLLECT – the annual art fair for high-end crafts.
Or 'contemporary objects', as it's described. And here lies the problem – craft still has a dubious reputation in the art and design world and, after years of battling, it's hard to know why. It's been pointed out that the newly opened Design Museum steers clear of craft as if disowning an embarrassing relative.
There is a handful of accepted contemporary potters in lofty 'artworld land', top of the list being Edmund de Waal, who now shows with the art dealer supremo, Larry Gagosian, and of course unstoppable Turner Prize winner Grayson Perry. But with so much talent around, it's a mystery. Just don't ask me why. I blame the name – but try rebranding and you get nowhere. Nowadays, there is just too much 'crafting', from beer to cakes to bread (you name it) and it only succeeds in dumbing down what should be praised.
Grayson Perry's Essex House Tapestries, the (fictional) Life of Julie Cope, were acquired by the Crafts Council for its National Collection.  It's the story of an Essex woman, told through two tapestries.
Much contemporary art is of dubious quality and so much 'craft' is refined, creative and a pleasure to live with. Having seen the revival of the '70s play by ART at the Old Vic, the Emperor's New Clothes dilemma really resonated.
Sadly, Adrian Sassoon's gallery wasn't present at this year's COLLECT, although the man himself was a presence and seemed to enjoy walking around shopping and chatting to his clients, too. TheEye spotted him making one or two purchases.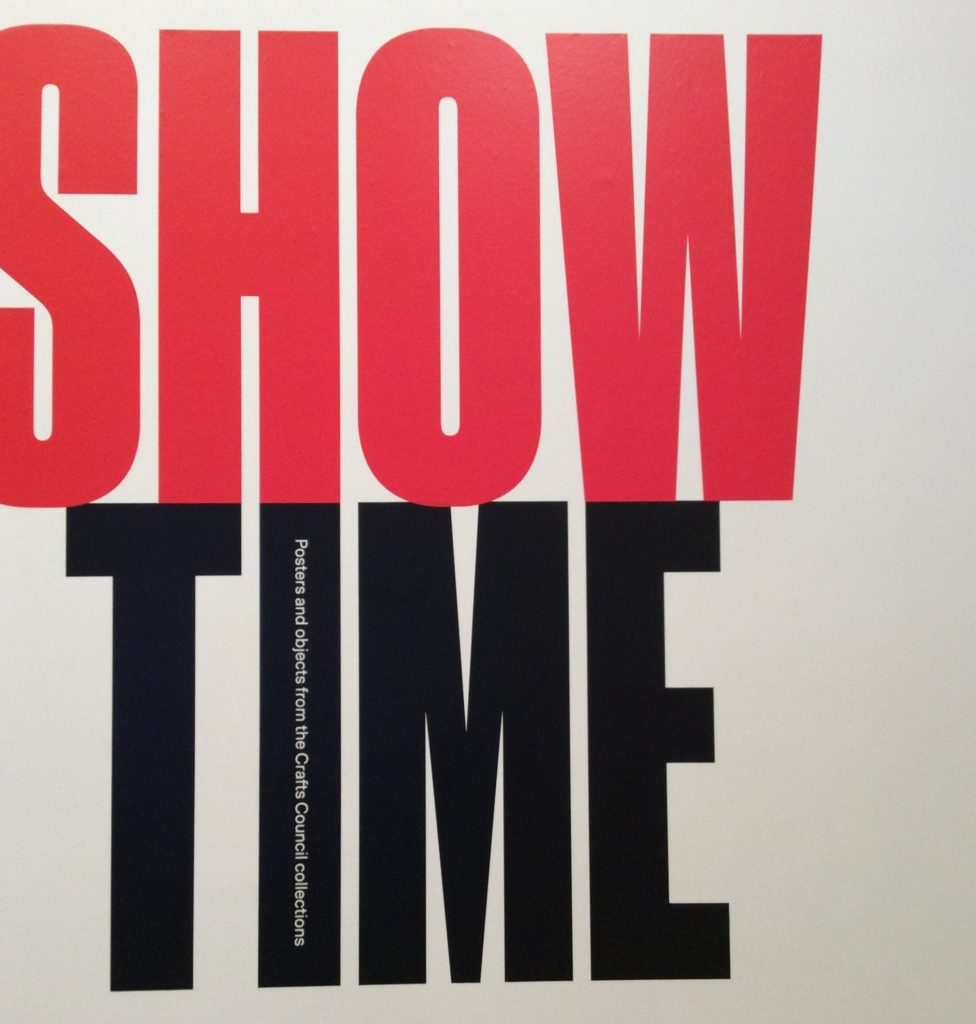 Picking out some of the most impressive galleries at COLLECT when the standard was so high seems unfair, but sadly, so is life, so here goes.
FLOW GALLERY has been supporting and raising the bar for the contemporary craft for many years from its calm and minimal gallery in Notting Hill.
Joanna Bird is a COLLECT veteran and this year's selection was no exception. She shows exceptional work from international makers.
THE CYNTHIA CORBETT GALLERY
Cynthia Corbett is a warm enthusiastic American woman who actively really does support both emerging and lesser known talent. She also started the Young Masters Art Prize.
Her stand at COLLECT featured some of her most interesting artists including Israeli potter and RCA graduate, Zemer Peled, and Mary O' Malley, who graduated in the summer.
LONDON GLASSBLOWING and VESSEL
Glass featured very strongly this year – strong and sculptural.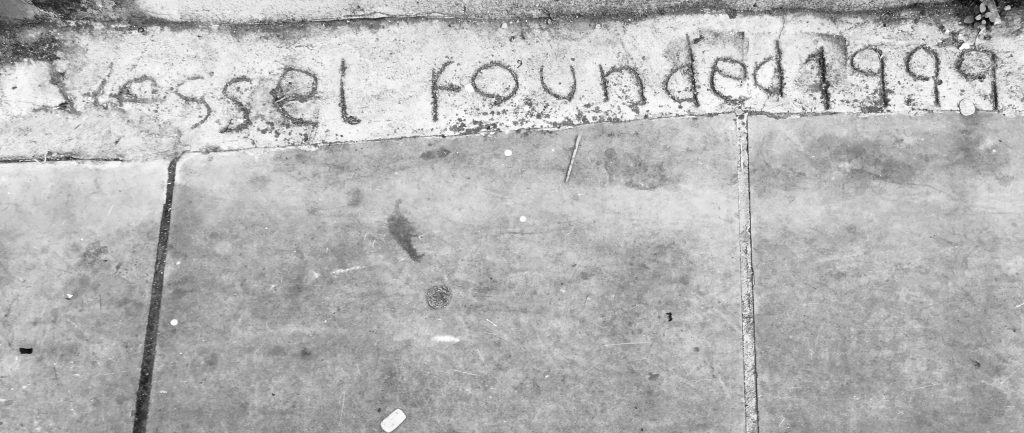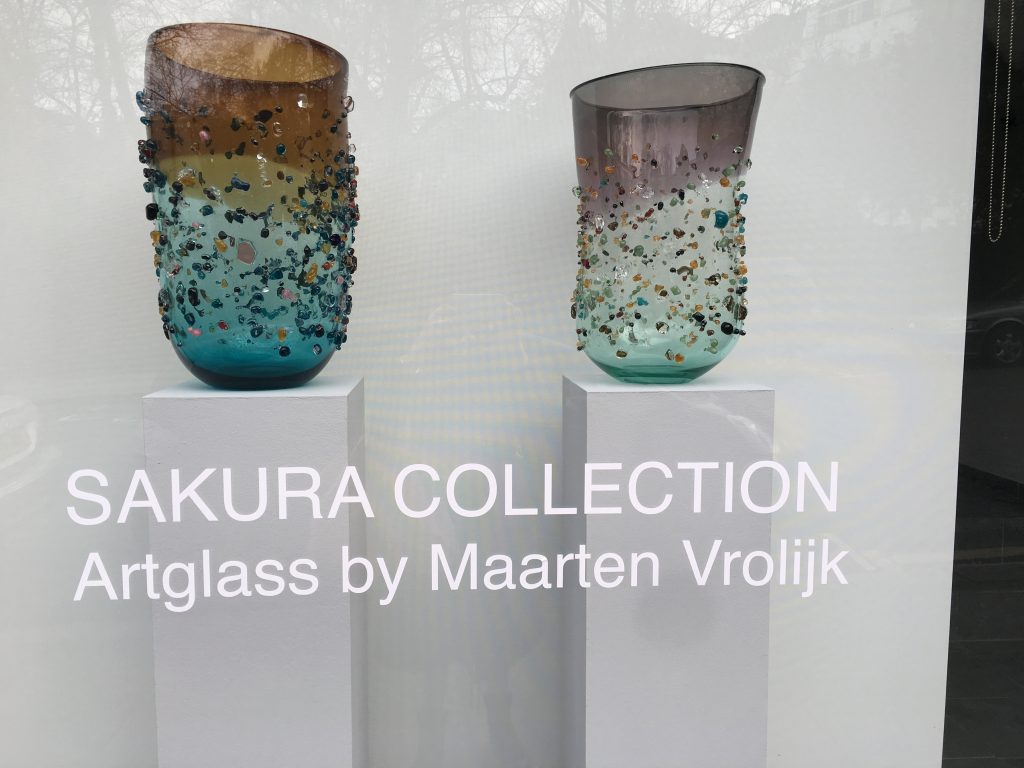 As always, the highly respected London Gallery VESSEL had a great selection and London Glassblowing co-operative based in Bermondsey was also impressive.
What TheEye most enjoys about COLLECT  is discovering the unfamiliar.
Bookbinding, for example.
HUGH MILLER
Hugh Miller's Japanese-inspired designs were one of the stand-out displays at COLLECT. He trained as an architect and studied in Japan.
Beautifully made (yes, I have to use the word 'crafted' but in a good way), contemporary (also in a good way) and highly original. His series, 'The Coffee Ceremony, 2016' is made from  English elm, brass and Japanese smoked bamboo. In addition to chairs, table and a bench, Hugh made some elegant wooden boxes and spoons for storing and serving coffee.
This boy will go far!!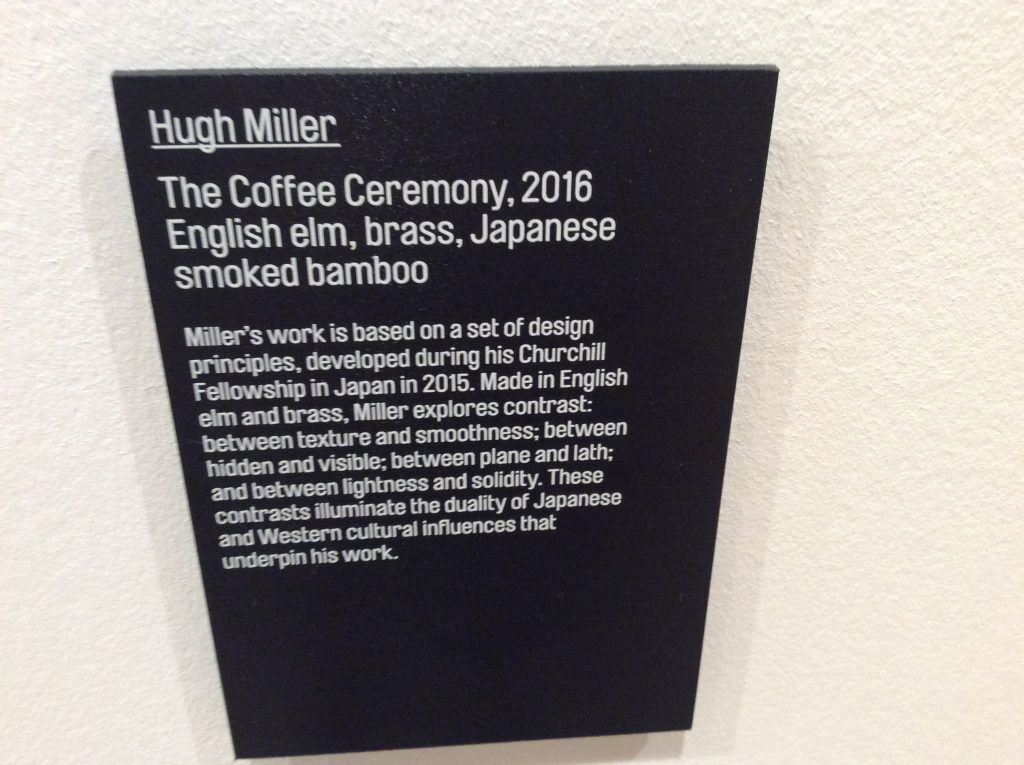 Another surprise
Last but not least
CONNOISSEURSHIP… DISCUSS
TheEye, along with curator and art advisor Brian Kennedy and Dr Antonia Bostrom, Keeper of  Sculpture, Metalwork, Ceramics and Glass at The V&A under the direction of  Talib Choudhry, Design and Interiors Editor of the Daily Telegraph and Editor-At -Large Elle Decoration were challenged to explain their views on connoisseurship and whether it enhances the understanding of contemporary craft.
Three people, three opinions
For the record, TheEye does not regard herself as a connoisseur and in general, thinks people attach too many labels to what we do…but that's just 'opinion'. It was a lively discussion with a packed audience, but unresolved.
COLLECT
ALL OVER FOR ANOTHER YEAR.