DAY OUT: SHOREDITCH STUDIO / COURTAULD / WELLCOME INSTITUTE / FOUNDLING MUSEUM AND 'A SUNNY AFTERNOON'
THE EYE likes to pack things in, on the grounds of not putting off today what I will probably never get round to doing  tomorrow.
Rushing from pillar to post (more precisely from East to West to North, and back West, by the end I hadn't a clue where I was).
I started early with a visit to the studio/showroom/shop in Charlotte Road Shoreditch, of Tord Boontje and glass sculptor  Emma Woffenden. Something of a sneak preview before their joint retrospective exhibitions at Sotheby's in early January.
As invariably happens on my 'days out' it was teeming with rain and the traffic was shocking.
Escaping into Boontje's fantasy fairy tale world put me into a (reasonably) good mood. His work is decorative and romantic (refreshing in this 'only minimal is cool' world), beautifully crafted, innovative and technically advanced.
Boontje has given craftsmanship new respect and the extraordinary Fig Leaf Wardrobe made for META (an offshoot of Mallet's) in 2008  is a tour de force in the international world of  contemporary decorative arts.   Boontje was amongst the first group of designers to work with Swarovski and I was so pre-occupied looking around, I stabbed my head by carelessly walking  into the crystal twig of a low lying chandelier. As well as Emma's sculptures in glass and bronze, the couple collaborated on other projects including the 'Transglass Chandeliers' made from re-cycled bottles and 'Trapeze Figures',  cotton rope with polystyrene heads.
Next stop: SOMERSET HOUSE
The empty skating rink looked eerily inviting but alas a broken elbow a few years ago put an end to my Jayne Torvill days and I made my way to The Courtauld Gallery for the much anticipated Egon Schiele exhibition, 'The Radical Nude'. An apt title.
Schiele certainly covered all the extremes in his work, procreation , birth, full frontal genitalia, sickness, and death; lesbianism, pain and poverty (often all together). For his time (early 1900's) it was deeply shocking. I have always loved the power  and excruciating intensity of Schiele's work.  The distorted bodies, expressive gestures of hands and limbs, anguished faces and vibrant colours. Reds, acid greens and more subtle shades of grey and burnt orange.  Colours that reflected an admiration for his mentor Gustav Klimt.
Schiele  died at the age of 28 of Asian Flu which killed his entire family. He achieved a huge amount of work in a short life largely concentrating  on the two subjects that interested him most – women and himself.
Known as 'the free destination for the incurably curious', Wellcome Foundation exhibitions invariably appeal to me. There is always irony as well as seriousness in the content.   Some  of the exhibitions I much enjoyed in the past included ''Death. A self portrait', 'Dirt, the filthy reality of everyday life'  and  I am looking  forward to 'Forensics, the anatomy of crime' in February.
After reading about 'The Institute of Sexology' exhibition, 'with over 200 objects spanning art, erotica, film and photography' I was naturally intrigued (to be honest couldn't wait) to see the exhibition which claims to lift the taboos on attitudes towards sexual behaviour.
So imagine my disappointment to discover I was a week early (talk about keen!!) but instead of skulking away in a sulk I took the opportunity to see Medicine Today which covered (in graphic detail) subjects including obesity of a stomach churning elephantine variety. I found myself chuckling at some of the grosser displays,  but most others wandering around were clearly there for more academic and worthier  reasons.
Not to be daunted I will be returning to The Institute of Sexology which (to save you a wasted visit) opens on November 20th.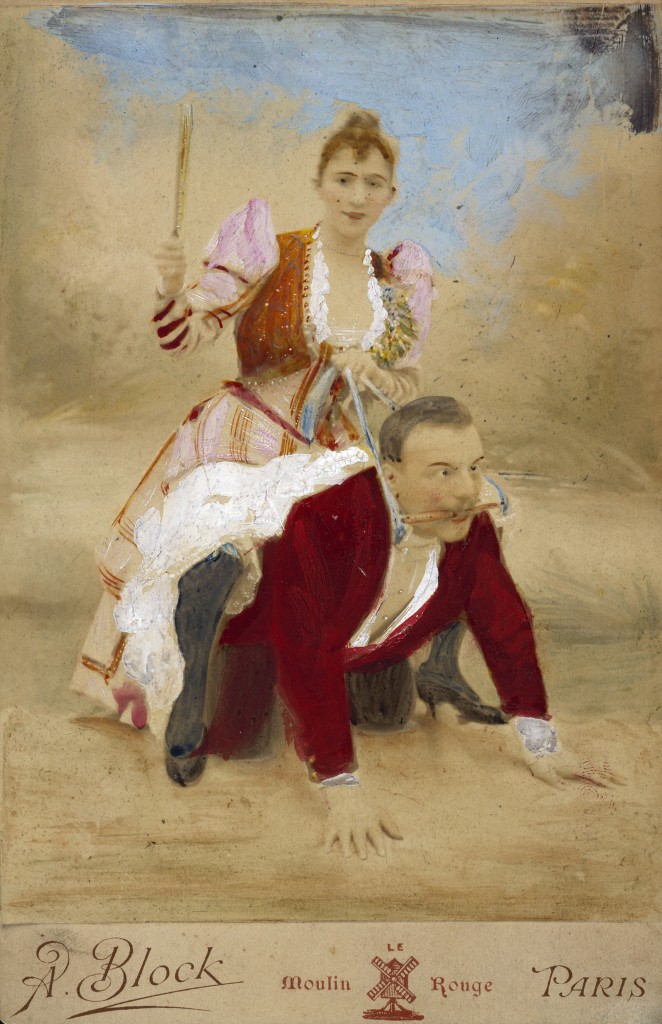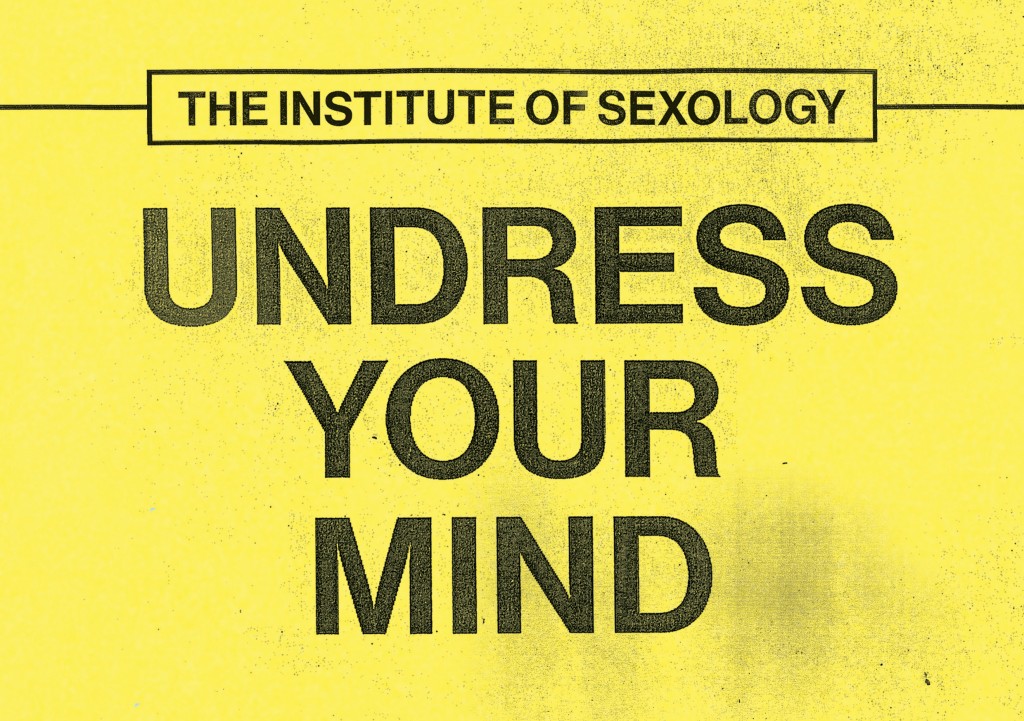 Central St Martins BA Jewellery Design Project
The Foundling Museum in Brunswick Square, was founded by Captain Thomas Coram. After returning from sea in 1720 the good Captain was shocked to see children abandoned or dying on London's streets. He began a campaign to create a home for babies born out of wedlock enlisting the support of leading members of the aristocracy, the City, arts and sciences.  Early supporters included Handel, William Hogarth and Charles Dickens.
The hospital opened  after a 19 year campaign, in 1739, in Bloomsbury (then surrounded by fields).
Mothers brought their children to be cared for, hoping their financial circumstances might  change so they could reclaim them. Every child admitted was baptised and given a new name.  Mothers left a token which could be used to identify their child should they return .
In this enterprising, thoughtful exhibition, BA Jewellery students from Central St Martins and course leaders, Caroline Broadhead and Lin Cheung, were invited to design work in response to the museum's collection, and to contribute to a growing awareness of the Museum's significance with their personal creative responses.
Each exhibitor produced something  to express conflicting emotions  of abandonment and belonging, uniformity and individuality, loss of identity and the chance of a new life.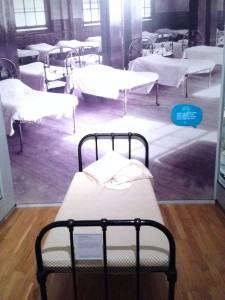 Caroline Broadhead's 'Blanket for a foundling' sewn from 17,600 tiny glass beads with a second-hand double stringed necklace of artificial beads woven into it, opening out to form a large gaping hole representing the mother's loss, was very poignant and sad.   The holes of this blanket offered  no warmth or comfort in the same way that the foundlings although well looked after, did not receive any warmth, affection and protection of family life.
'Nothing to hold on to' was a small, perfectly made suitcase that contained the limited personal possessions of the children when they left the Foundling Hospital to start on a new life. They carried so little apart from a great emotional burden.
'FOUNDLING BARBIE' dressed in foundling uniform contrasts today's  consumer society and the abundance of outfits and accoutrements most children have to dress their beloved dolls with how little Foundling children had to entertain them.
The evening ended on an upbeat note with a visit to Sunny Afternoon at the Pinter Theatre.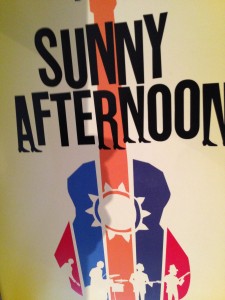 Based on the music of The Kinks and Ray Davies (the authentic voice of a particular type of Londoner), it ticks all the boxes.
Great performances, music and staging.
It was still pouring when we left the theatre, but 'THE EYE' was singing in the rain.