Venice and Damien's Treasure Trove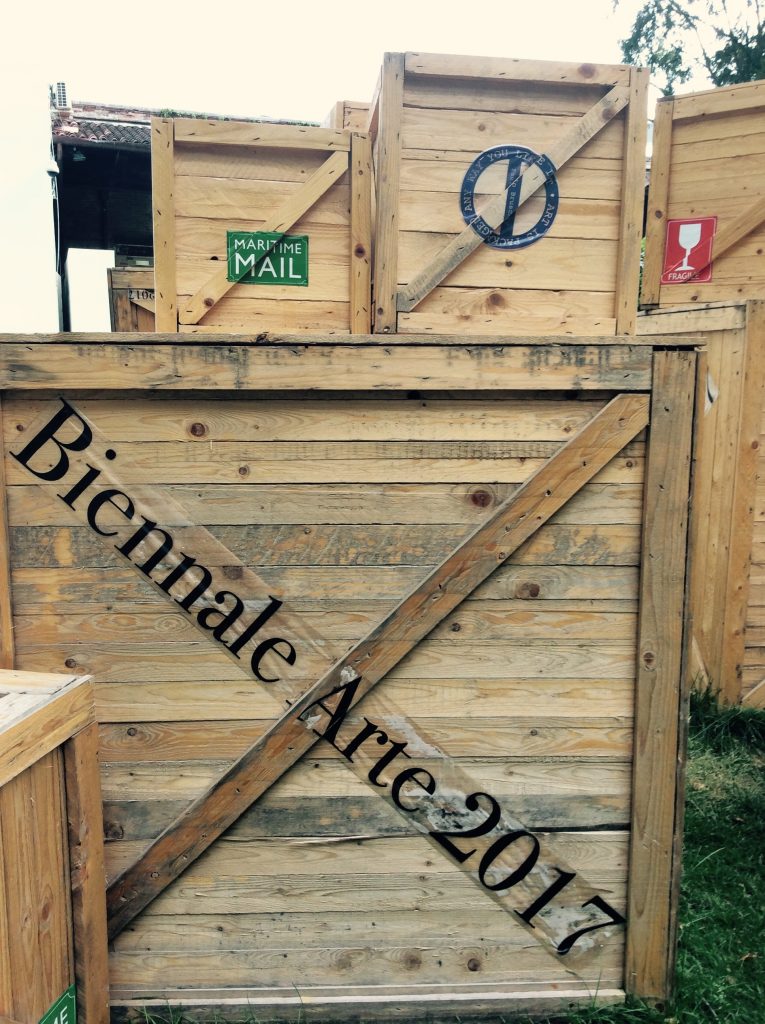 TheEye wasn't sure if she would make the Biennale this year, but was intrigued to see what all the fuss surrounding Damien Hirst's extravaganza was all about, 'Treasures from the Wreck', (out of the official Bienalle) in two venues – Palazzo Grassi and Punta della Dogana. It's impossible to have enough time in Venice but there was just enough to squeeze in 'the soundbites'.
Walking from San Marco to the Giardini is a navigational nightmare – the Bridge of Sighs attracts tourists like bees round a honey pot. All you need do is disappear down one of the beautiful narrow alleys and you are in empty squares where all is peace and calm.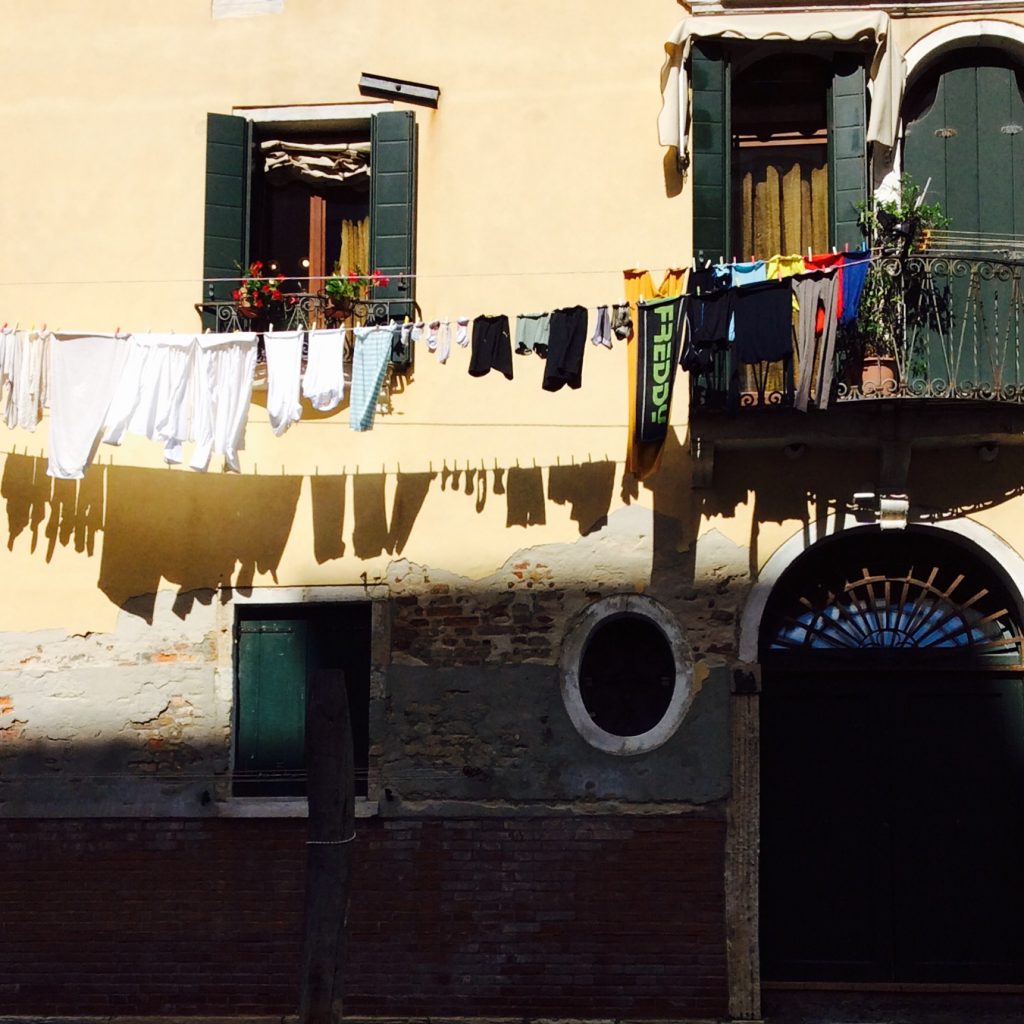 You also encounter small shows and outdoor sculpture displays along the way. Carole A. Feuerman's 'larger than life' swimmers were a point in case. Rather wonderful.

'FOLLY', Phyllida Barlow's vibrantly colourful sculptural installation conceived and created for the British Pavilion explores the duality of fun and forbidding. TheEye confesses to knowing very little about the artist and like so much at the Bienalle it was a good opportunity to discover new artists.
Floating swans in the Czech Pavilion
Israel Pavilion
MARK BRADFORD – U.S. Pavilion
Painter Mark Bradford is the current 'hot' American artist, even more so now that he opposes everything President Trump doesn't tolerate (practically everything). Bradford understands the significance of this moment and the time of crisis in which we currently find ourselves.
Tomorrow Is Another Day reveals how individual lives are also history in the greatest sense of the word.
XAVIER VEILHAN
STUDIO VENEZIA (Curated by Christian Marclay & Lionel Bovier)
For TheEye this was a standout exhibition.
Xavier Veilhan explores the link between three types of creativity – immersive, scenic and musical – and created something quite unique — 'putting musicians in experimental situations whether they are well-known music icons,  conservatory students or DJs.' According to Veilhan, 'The context of the Biennale prefers to have completed and glorifying projects, visitors are encouraged to go quickly from one pavilion to another. What interests me is the pathway to creation and not simply the finalised product'. Couldn't agree more. Loved it.
TheEye needs to get a move on or this post will never end but it's impossible to do justice to everything when some deserves more.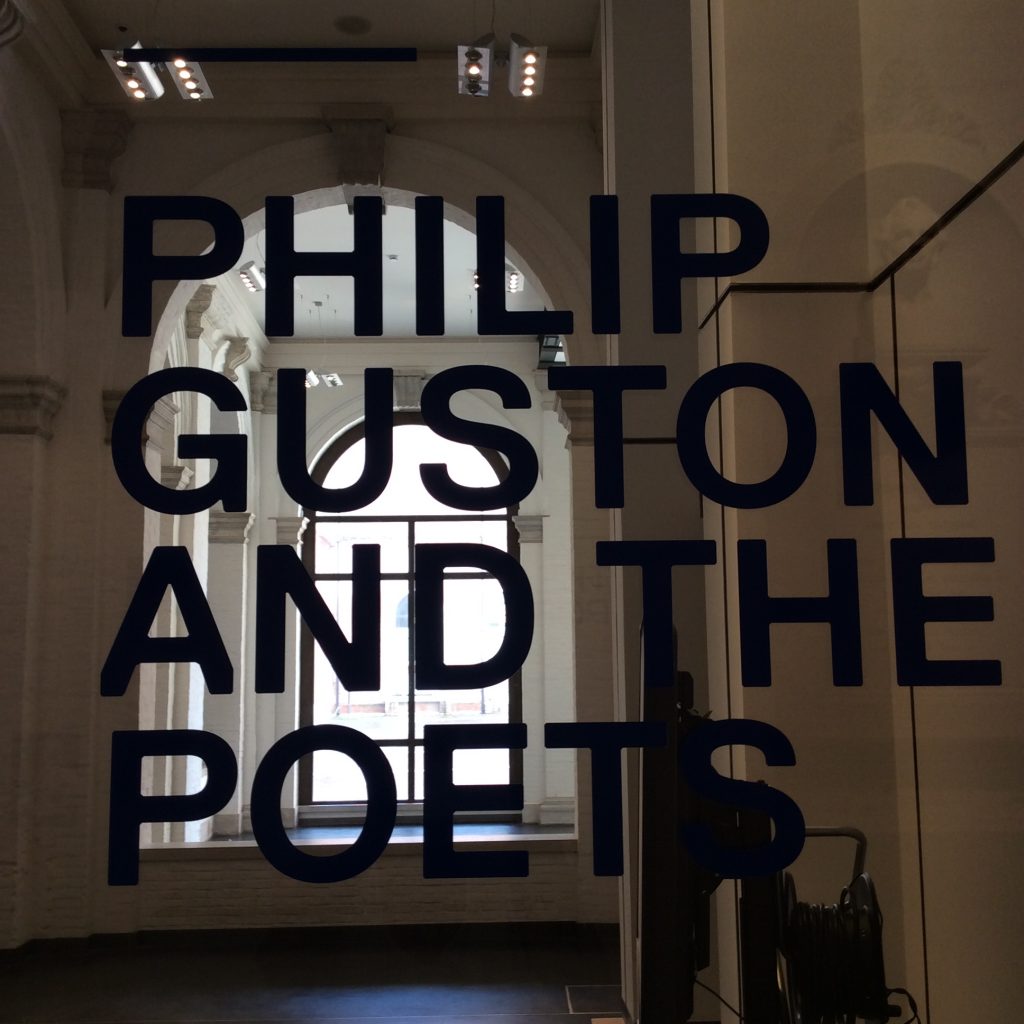 An incredibly thoughtful and sensitively curated exhibition enabled TheEye to see PHILIP GUSTON in a new light. Having found him an artist difficult to understand, TheEye has changed her point of view.
More time, more time…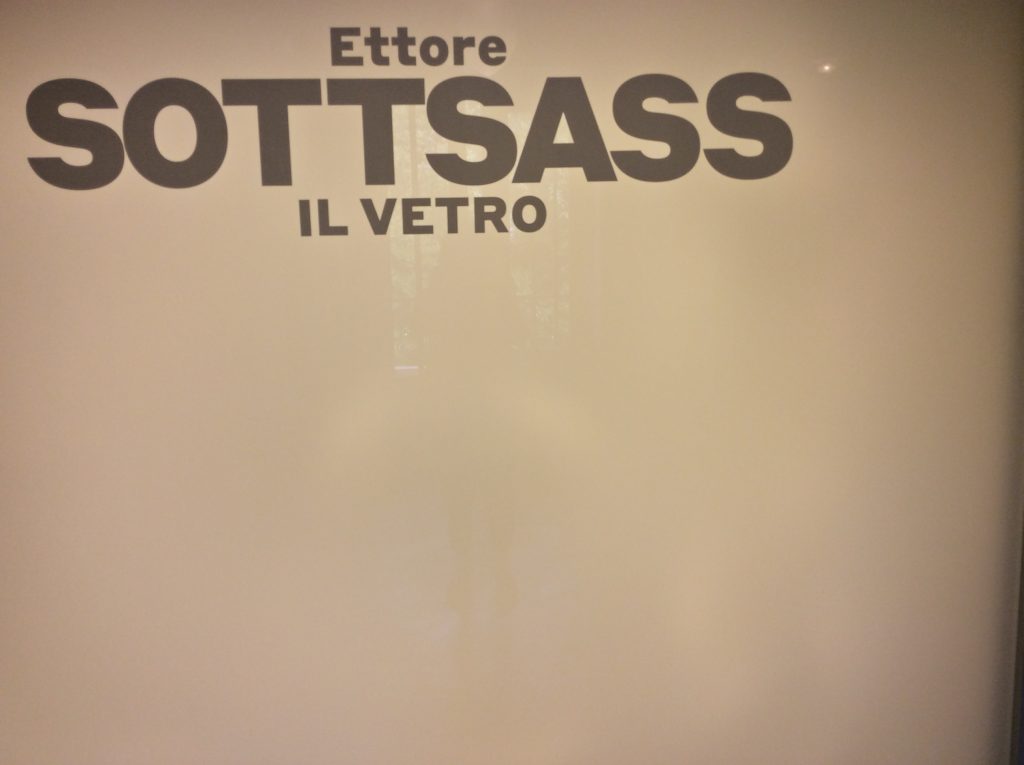 Ettore Sottsass has been a bit of a hero and the glass in this retrospective exhibition on Isola San Giorgio was literally mouth watering.
MARK TOBEY at PEGGY GUGGENHEIM COLLECTION
Clever, astute art patron and collector (in the real sense), Peggy Guggenheim lived in this wonderful palazzo overlooking the Grand Canal surrounded by her wonderful art and artefacts. It's always a joy to visit, whatever the special exhibition might be, to see amongst other things the Alexander Calder bedhead and jewellery designed by Calder and Tinguely.
MARK TOBEY was a real discovery for TheEye. 'Threading Light' consists of eighty artworks ranging from the end of the 1920's to the 1970's. Why this artist is not more well known is a mystery? But then, the art world is a mystery.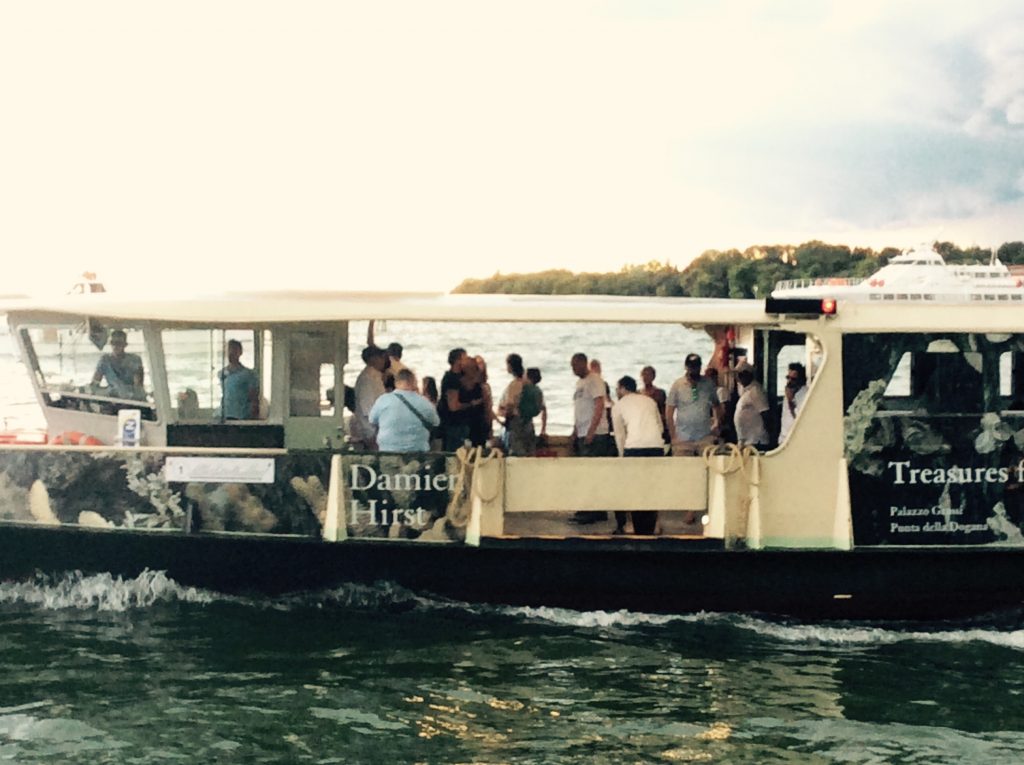 Well, I have saved the best for last.
Treasures of the Deep at Palazzo Grassi and Punta della Dogana
Fact or fiction?
We now all know this is a spectacular spoof, but many visitors fell for it and believed the story of Amotan, a freed slave from Antioch in North West Turkey who lived between the mid-1st and early 2nd centuries C.E. He amassed a fortune on the acquisition of his freedom and built a lavish collection of artefacts from the ancient world. Over a hundred treasures – commissions, copies, fakes, purchases and plunder, were brought together on board a colossal ship, 'The Unbelievable' (a clue perhaps?).
The ship sank and the collection lay submerged in the Indian Ocean for 2,000 years. It was discovered in 2008 near Azania, the south-east African coast and a decade of excavations began.
The only relevant comment is 'wow' – a word TheEye rarely uses.
This sums it up (more or less) – Where the idea for this project on a monumental scale came from is all part of the fertile creative imagination of Damien Hirst. It took ten years and involved many technicians, fabricators, photographers, lighting experts and designers, supported by the Pinault Collection. It took TheEye back to her early days working at the Saatchi Gallery, where the notorious shark made its debut appearance. When she finally gets back to finishing her book on those fascinating days which Mr. Saatchi attempted to prevent her writing, all will be revealed.
No detail is overlooked and the installation is spectacular.
This is an audacious exhibition. How much it cost, TheEye cannot begin to imagine. Rumour has it that most of the work in the show was pre-sold well before it opened. Who will ever know?
But it made the visit to Venice more than worth while.
If art is entertainment, this is ART!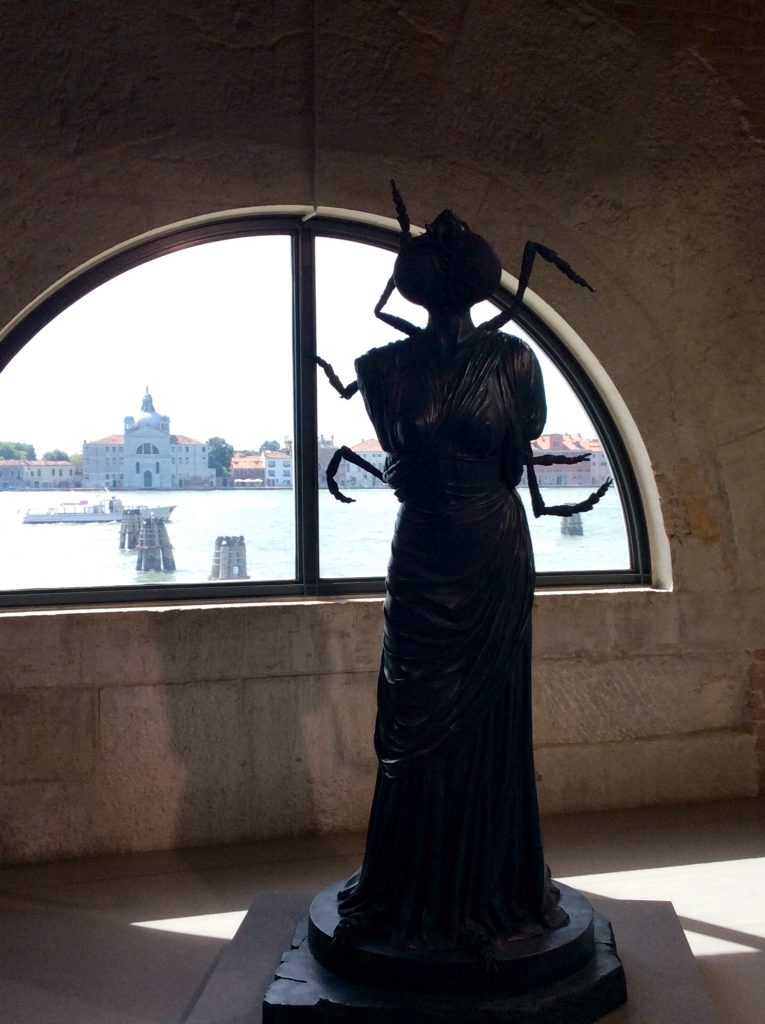 'Full fathom five thy father lies:
Of his bones are coral made; Those are earls that were his eyes:
Nothing of him that doth fade, But doth suffer a sea-change
Into something rich and strange'.  
THE TEMPEST