HELLO BEIJING!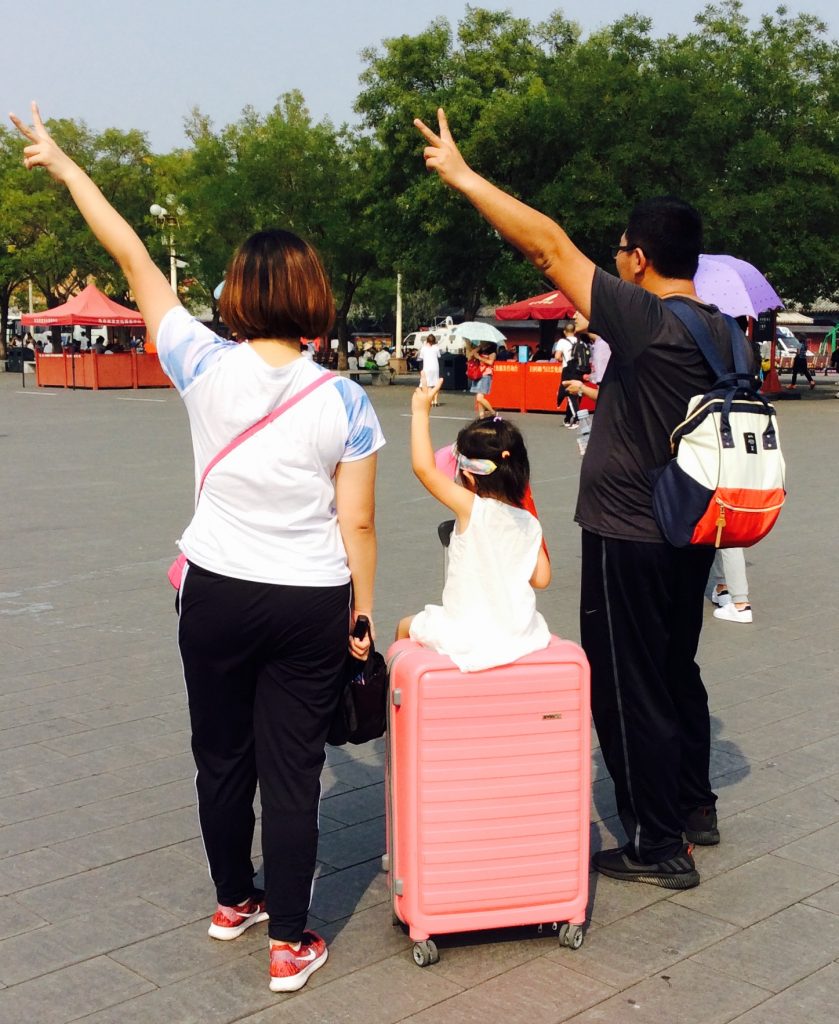 Eight flights, a seven-hour train journey, numerous long road trips, twelve hotels.
That was the schedule for four weeks travelling around China covering over 8,000 miles. Starting in Beijing and crisscrossing from Dunhuang in the West to Lijiang in the far south.
Relaxing..?  NO. Fascinating, interesting, stimulating, strange and confusing at times … most emphatically YES. An amazing experience which left four well-travelled friends eager to see more. And the question people keep asking, somewhat doubtfully, 'are we still speaking?'  Miraculously YES.
And already planning the next adventure.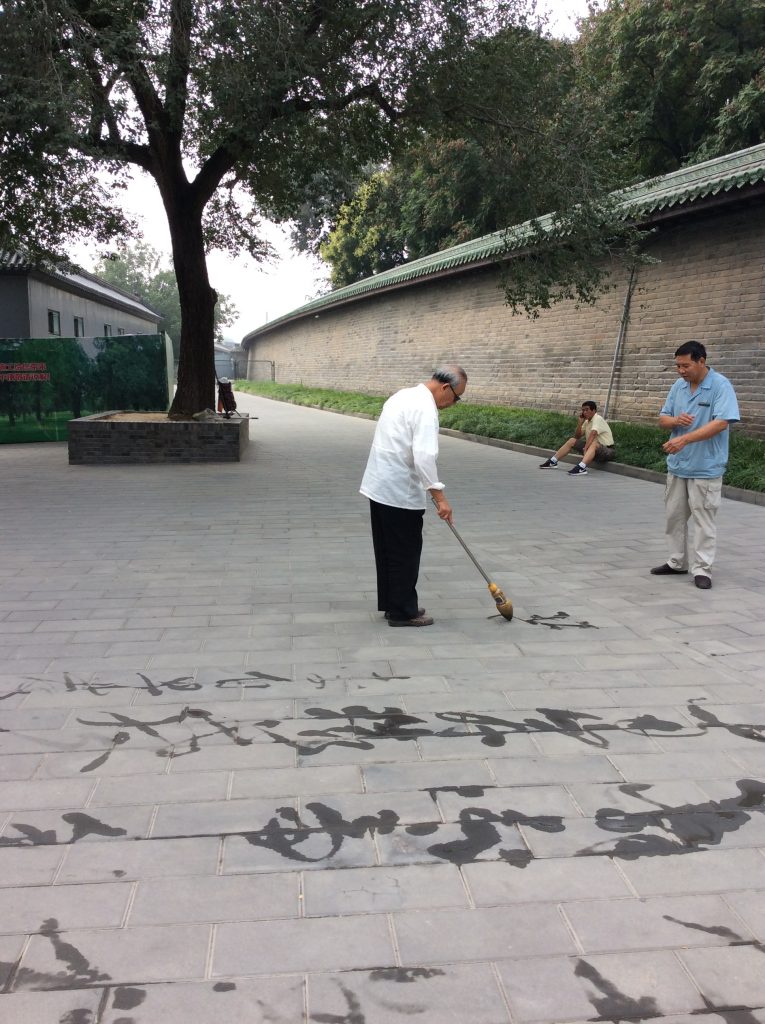 Beijing is a city on speed. Crowded, polluted, with horrendous traffic.
 THE OPPOSITE HOUSE HOTEL , was terrific. Staff, a great  pool and gym, just what was needed after a day pounding the streets, soaking in the fumes.
A novel, practical way to beat sitting in traffic going nowhere is to go in the sidecar of a nifty motorcycle. French entrepreneur, Gael Thoreau has lived in Beijing for nineteen years and started Beijing (and Shanghai) Sidecars. Zipping in and out of the traffic you see things you would miss otherwise.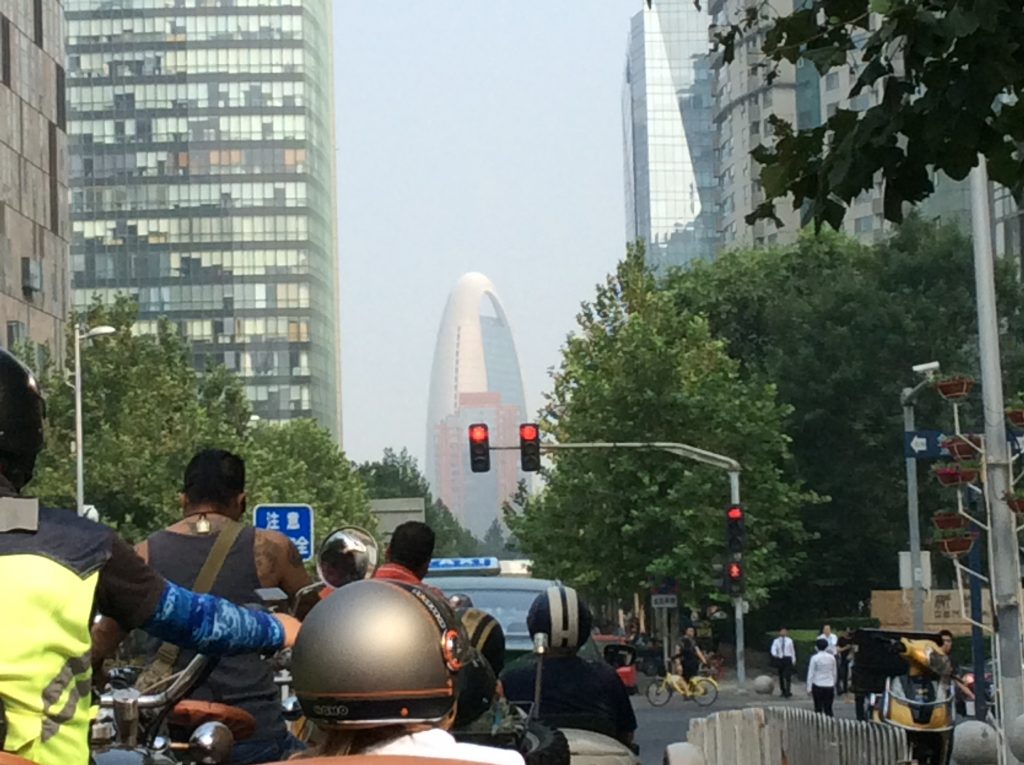 t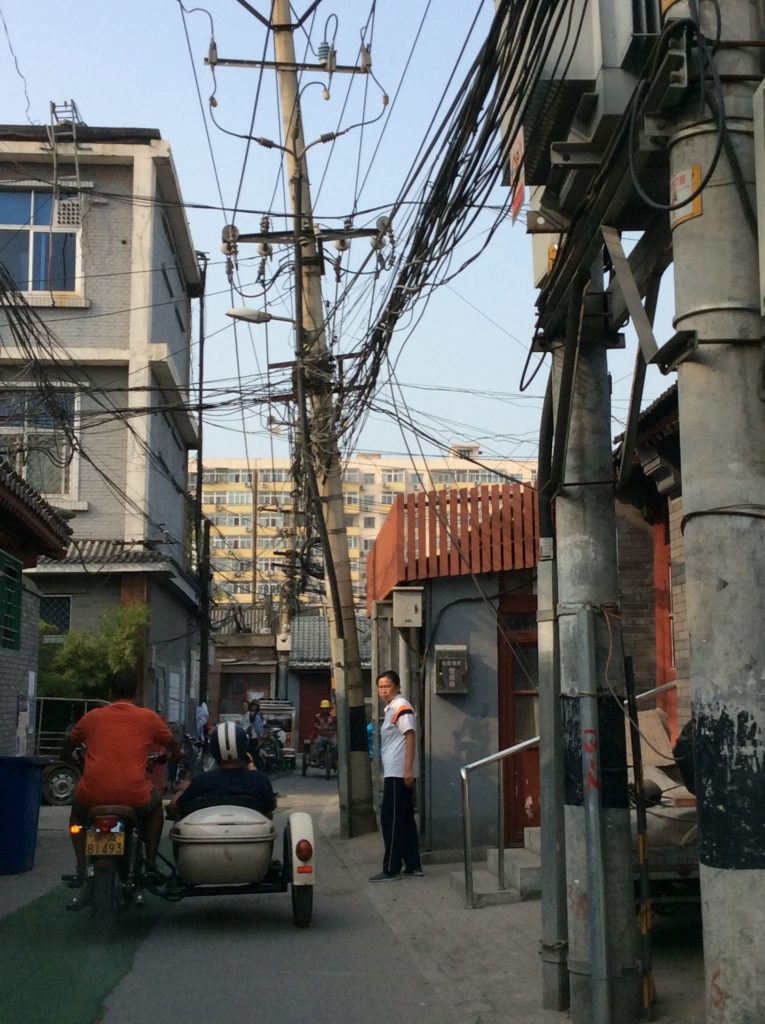 Beijing has some impressive modern architecture – the opera house which you enter underwater and the elegant, sculptural, Rem Koolhaas office building.
Beijing has 'all the sights'  – Tiananmen Square, The Great Wall, The Forbidden City (brought to life in Bertolucci's film, The Last Emperor), and The Summer Palace. The problem in China is knowing what is original and what has been recently built or heavily restored in the last few years. Many buildings were vandalised and destroyed in the Cultural Revolution and the new ones have been so well done, you can't tell.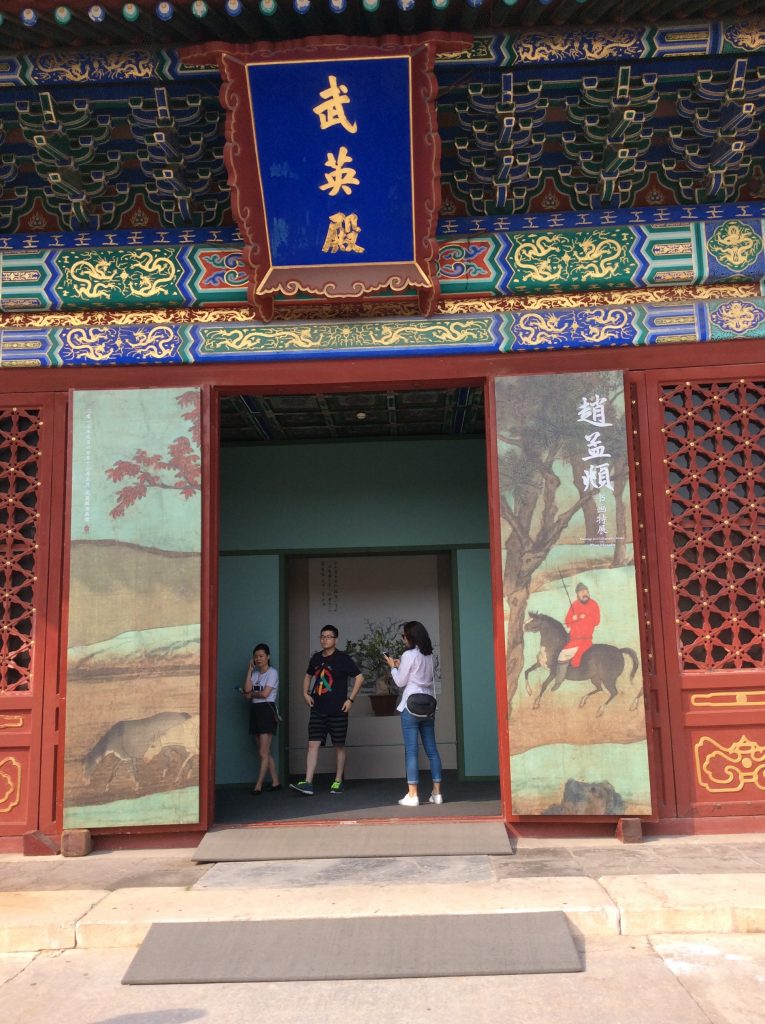 For TheEye it was watching people going about their daily life that was so insightful. Buildings are buildings, but it's people that take you a little closer to understanding this complex culture.
One highlight were the activities in the park of the Temple of Peace. People of all ages not just working out, but some in small groups singing and playing instruments, others demonstrating their creative kite manoeuvres , and even a Match Makers' Corner where it's possible to find a mate for life. It's like making an arranged marriage. Maybe China's answer to 'Tinder'? Most impressive was the social interaction. All ages of people talking to each other in a friendly, caring way. A great solution to overcoming the problem of loneliness and worth copying.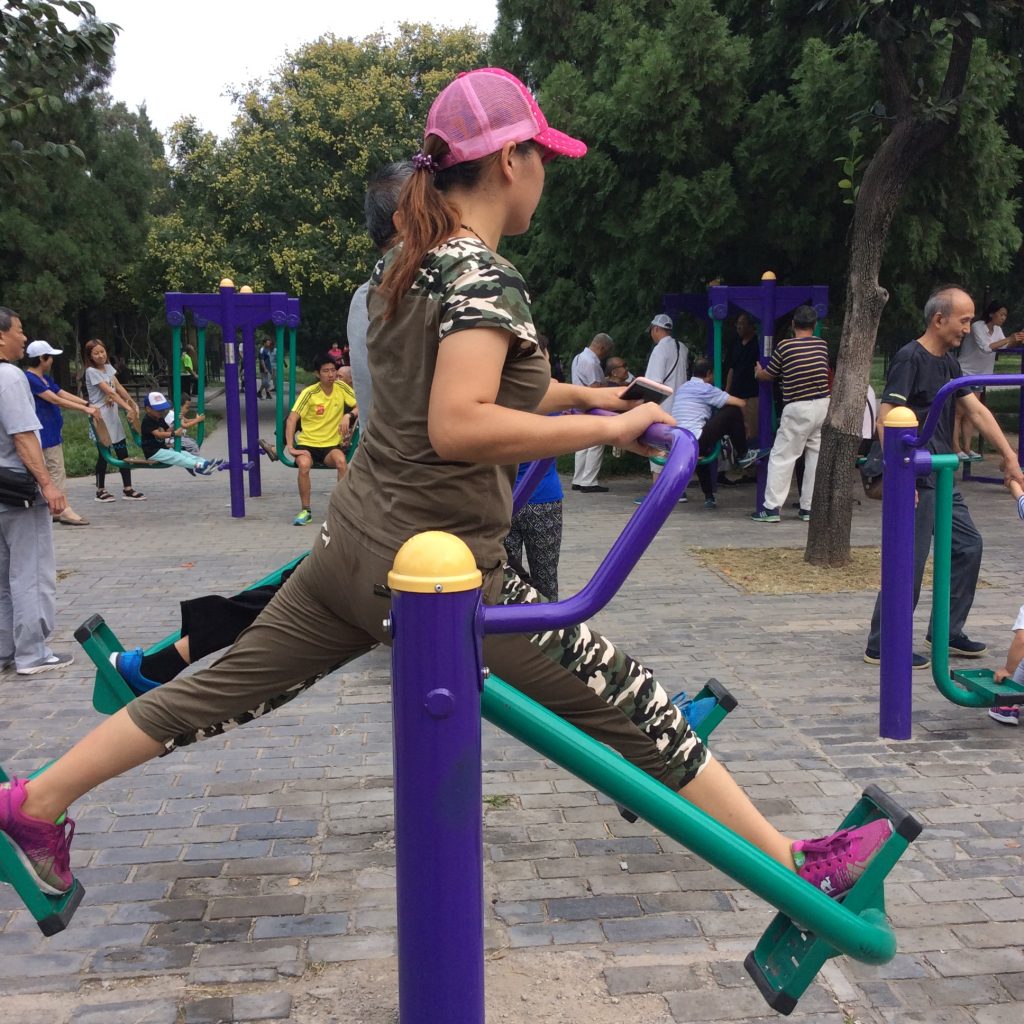 Chinese take exercise seriously and also their health.
Well, there are always exceptions….
Salt is banned and also soya sauce (spicy vinegar is a substitute).
Match Makers' corner where TheEye was severely reprimanded for taking a photo of individuals armed with photographs and CV's of those in search of a husband/wife. It's taken very seriously. Curious and curiouser.
Gambling is prohibited but it doesn't prevent cards and Mahjong being a popular activity (for money of course). The Chinese are great gamblers.
Beijing buzzes with all the sophistication and energy you might imagine. Pollution is a serious issue and people wearing face masks look like they are about to rob a bank.
The afternoon 'antique' market in Beijing sells everything – furniture, china, books and more. One thing is guaranteed – it's all fake. Stallholders have a unique scam and move merchandise to a place where browsers might unwittingly step on some 'precious' object and break it…and the rule is 'break it, you pay for it!'
China is super efficient. Things work and services run like clockwork. Roads, trains, bridges, buildings, wind turbines. Streets are clean…10,000 workers are bussed into Beijing from a distance of over an hour away every day at 3 a.m. to wash and scrub and bussed out again. The infrastructure is faultless (interesting to compare with the chaos of India).
But in spite of the much-lauded prosperity, life is tough for the average citizens. Endless blocks of drab high-rise flats look like Lego Land and the internal spaces are cramped and tiny. The government made 11 million farm workers give up their land and move to these ugly, soulless buildings in the city against their will. People buy, no one rents. In the poorest buildings, there can be up to 20 families sharing basic facilities – kitchen, bathroom etc.
Our guide lives in a 50 sq meter flat with his wife and seven-year-old son, it's so small they all sleep in one bed. His big regret is his son 'will not grow up knowing Google'. No Google, no Instagram and everyone uses 'We Chat'.
After three days it was time to leave Beijing and our adventure was about to begin.
NEXT STOP…
DUNHUANG – grottos, police surveillance and sand dune mountains.