KASHGAR, SUNDAY LIVESTOCK MARKET, AND POLICE PRESENCE
If I had to pick a highlight from our four weeks in China, it would have to be the Sunday Livestock Market in Kashgar, in the northwestern part of China, about 100 km from the Kyrgyzstan border. The market has been in existence for 2000 years and still feels rather biblical. Hundreds of cattle – yaks, cows, camels, sheep, and goats, are brought in for sale by farmers, surrounded by food and agricultural gear stalls and lots of butchers (TheEye had to look away at the blood and guts!) There was plenty of business going on. Farmers in their Sunday best, shouting and arguing as they bartered. It was the 'feel before you buy' that was most offputting to a sensitive Notting Hill Gate woman – hands up the animals bum, squeezing and poking their testicles. Not nice and not very dignified for the poor animal either. You also had to be careful not to get kicked in the jostle by a frightened animal.
The city of Kashgar is a sad place. It's an attractive old city of small shops, pretty alleyways, and houses with a beautiful mosque in the center. It is the Uighur territory in the northwestern part of China (100km from the Kyrgystan border). There has been trouble and terrorist threats in recent years, but now the government are determined to wipe out what they regard as a 'potentially dangerous minority' and they are succeeding with psychological intimidation, aggression, surveillance and threatening police presence, the like of which we have never before experienced.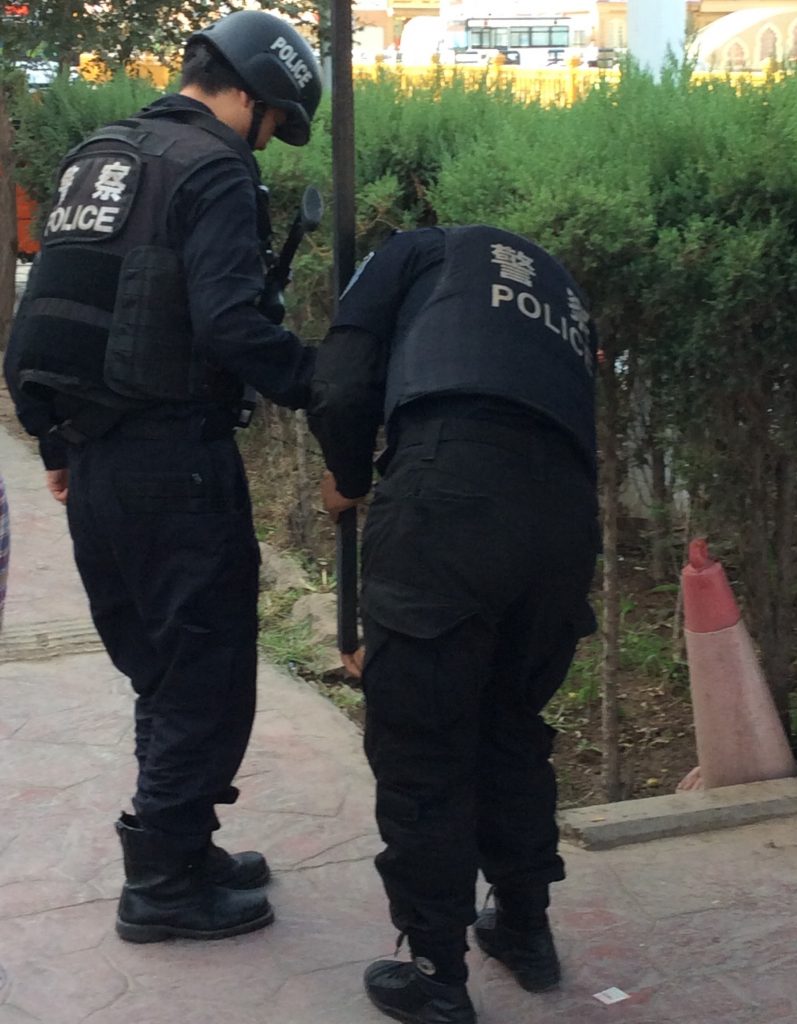 Groups of armed police are everywhere, mini police stations, roadblocks, and checkpoints on virtually every road. Sirens wailing, innumerable police vehicles with sirens, heavy security barriers preventing entrance to hotels, buildings, parks and open areas.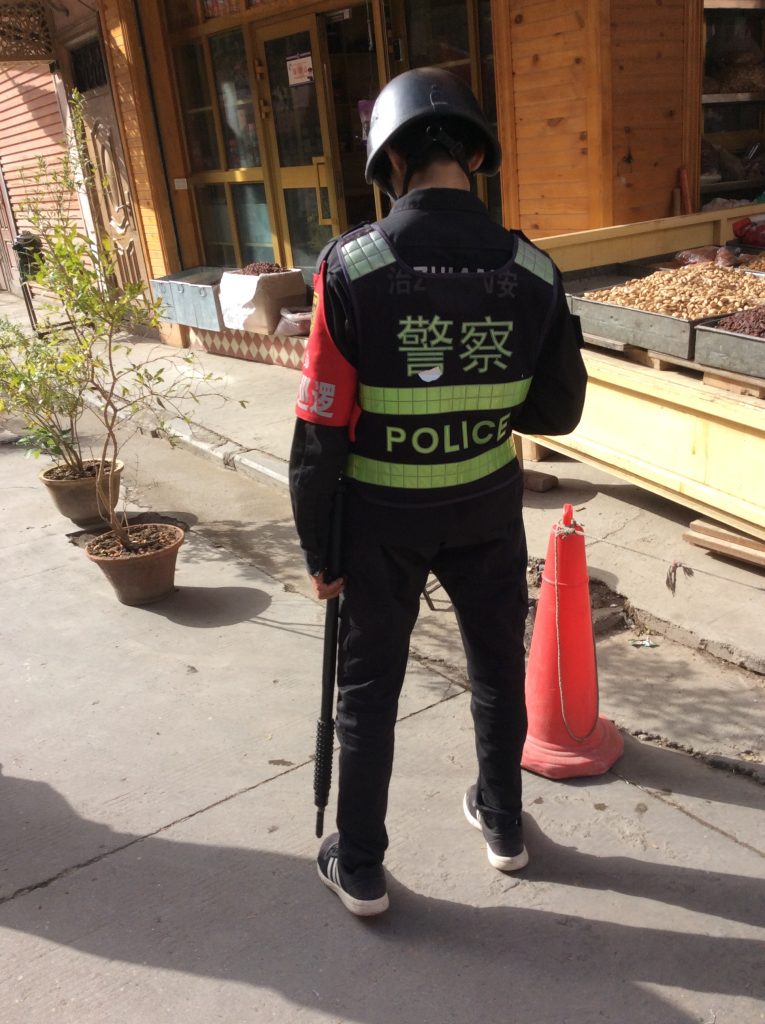 So sad to see empty shops and businesses driven away. A hideous psychological assault, and it's succeeding!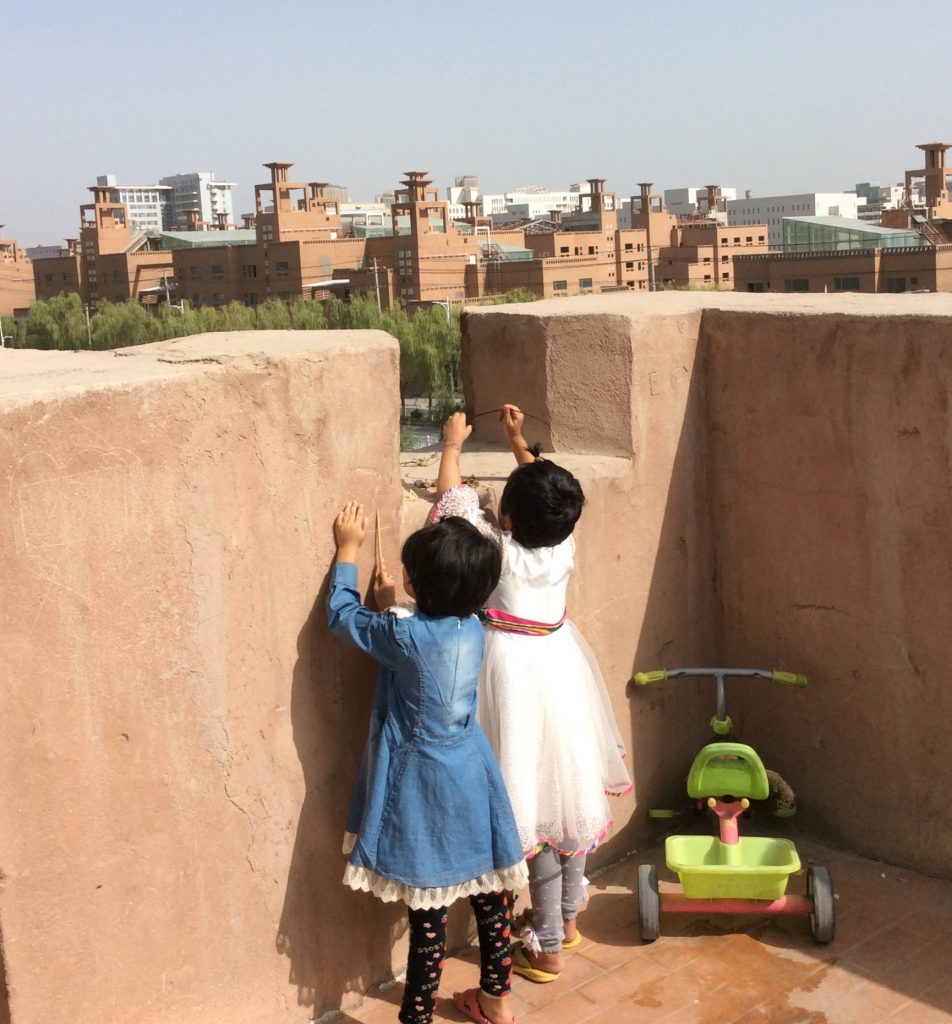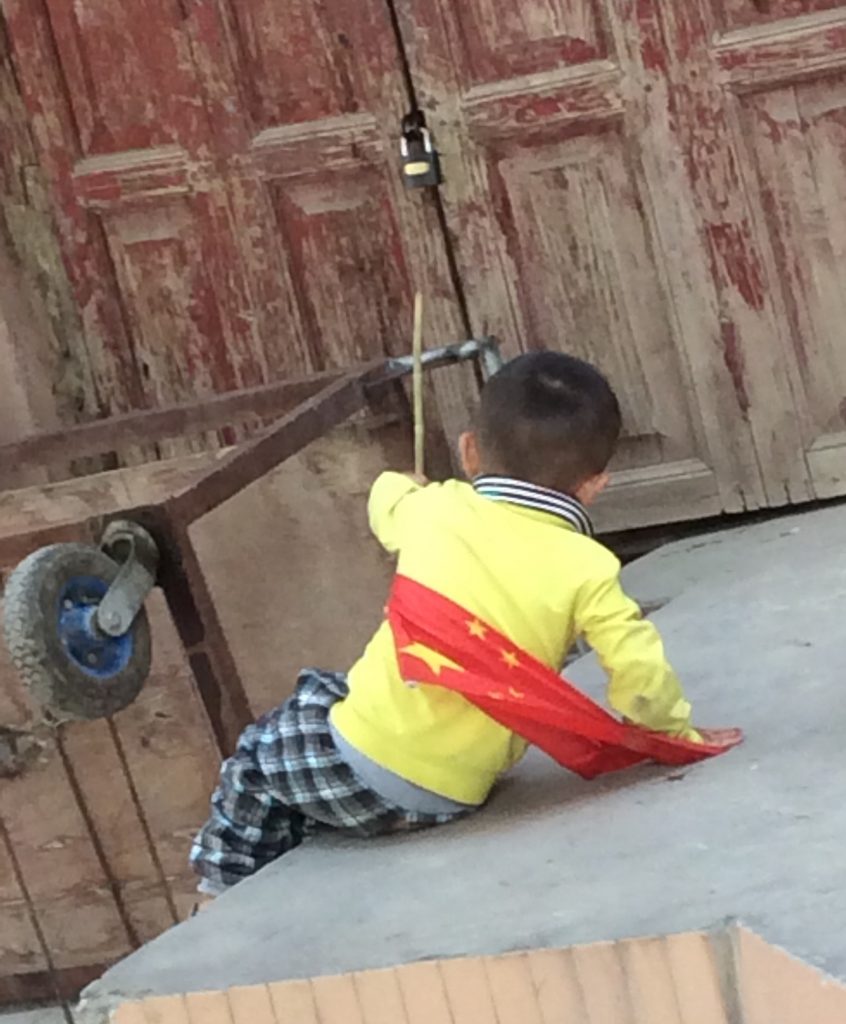 Who said China was an easy country to understand?
Even the toilets!!
You would think in a country with such advanced infrastructure – brilliant high-speed train network, roads, bridges, wind turbines, high rise buildings and so on, there would be spick'n'spank modern public loos? Once you leave Beijing and Shanghai, it's all very archaic (in the toilet area) and almost impossible to find a western loo, with a seat, toilet paper, and other sanitary accouterments. Not only in recently built service stations with a large gift shop, restaurants, and even hotels…
Well, I think I've made the point? Take your own tissues and some hand sanitiser wouldn't come amiss either.
A tip: make for the disabled sign.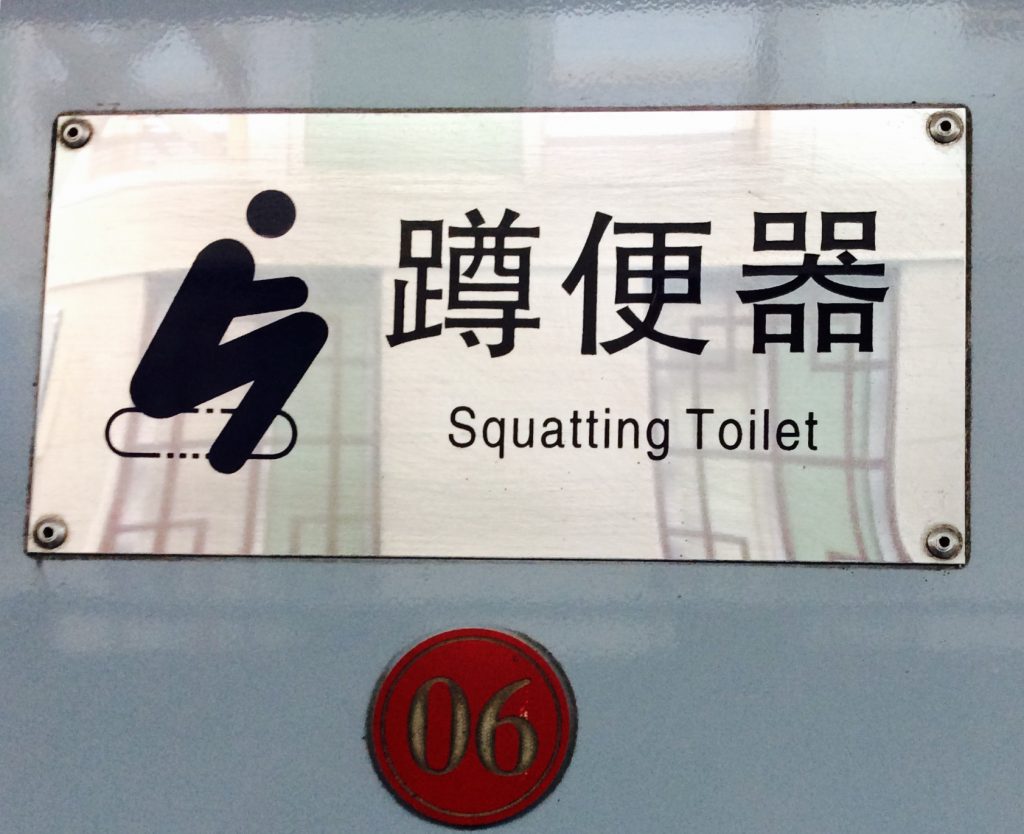 NEXT AND LAST
The Yangtse River, The Tiger Leaping Gorge, embroidery and a spectacular market.
And oh, that altitude – still puffing.