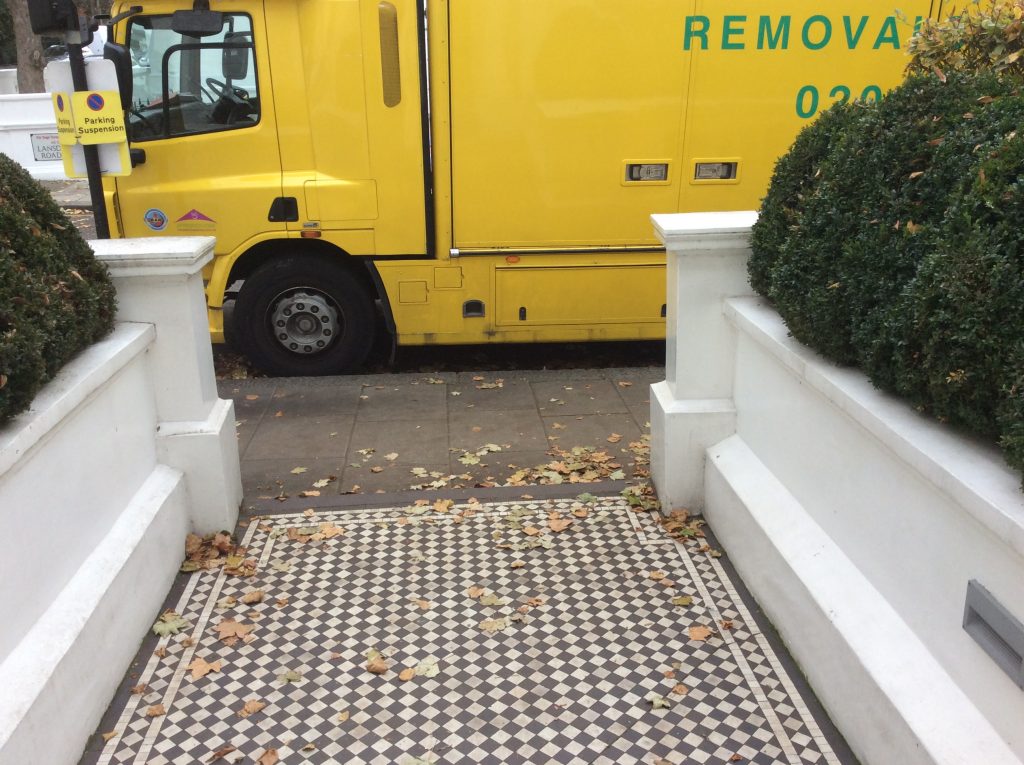 Has TheEye become a House Move Bore?
Sadly, TheEye has to admit it – 'YES' – and when she started boring herself, she knew it was serious. BUT should you be considering moving? Take a tip – Don't, if you value your sanity. Ignore the irritating smuggies who tell you how many times they have moved, with 'what are you making such a fuss about' looks on their faces and 'for goodness sake, just deal with it' tones in their voices. Well, bully for them is all TheEye can say as she wallows even deeper into her abyss of self-pity.
Of course, it's not the moving that's the problem. It's the clearing out and decisions about what to keep and what not, and the horrible realisation of how much STUFF it's possible to accumulate. TheEye has now a newfound affinity with squirrels and the expression 'squirrelling away' has taken on new meaning.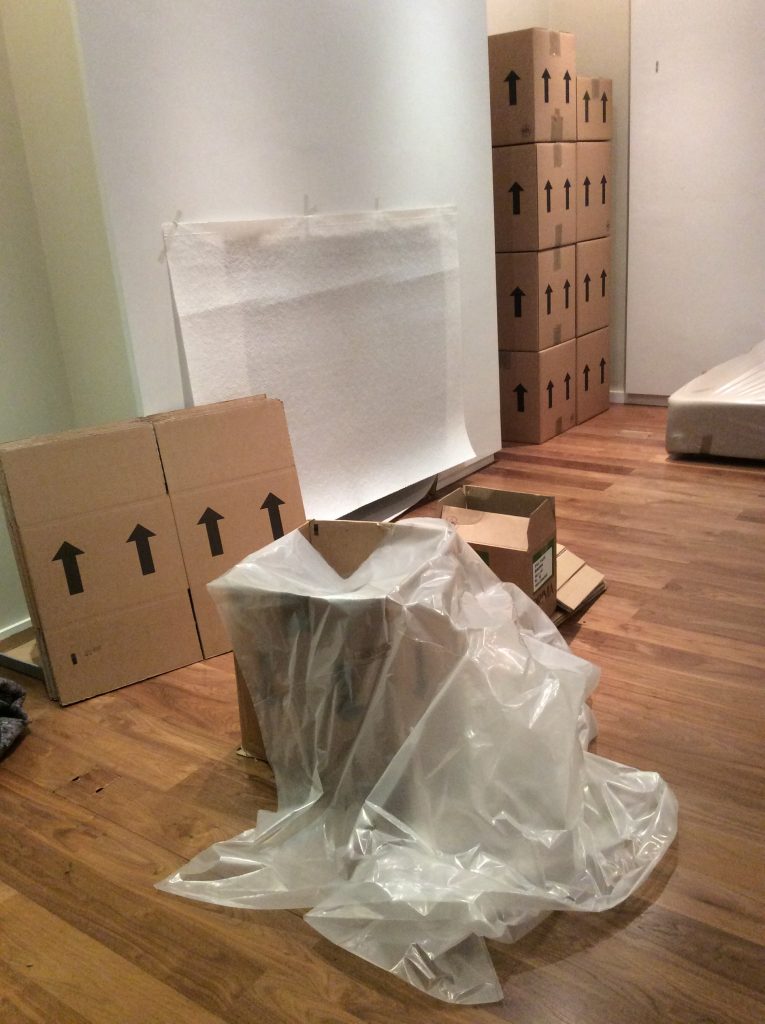 Although not on the same level as someone sitting on the doorstep with her worldly possessions in black bin liners or wandering the streets with a shopping trolley of possessions, it's worrying all the same.
TheEye remembers visiting the home of a friend whose house had been designed by a minimalist architect (her lips are sealed) and being unable to flush the loo as the handle was so discreetly hidden and likewise unable to open the cloakroom door as she couldn't locate a lock or doorknob, had to bang and shout to be 'released', all very embarrassing. Being a good sleuth, TheEye managed to wander into the pristine bedroom. No nasty clutter, no cupboards, no shelves, no nothing in fact. Just a large white bed. Where were their things, she thought, and her  Eureka moment was looking behind the bed head and finding a gloriously messy shelf well hidden from view piled high with worn socks, underwear, newspapers, letters, clothes. Normal after all. A blissful discovery.
In the course of clearing out, there were several prime problem areas in the 'why on Earth did I waste my money on this' category.
The medicine cabinet/cupboard for example. The accumulation of medicines, creams, lotions and potions. Many with sell-by dates so far in the distant past they were almost historical. Several bought 'abroad', on holiday, where no doubt TheEye had wandered into a pharmacy to take the advice of a pharmacist who didn't speak English and, in sign language, had indicated her malady. Whatever had been prescribed was in a language she couldn't fully translate. But there they were: packets, tubes and bottles of 'foreign' cures for unknown ailments. Several Indian Ayurvedic treatments to treat just about everything but clearly never taken. Into the bin. The packet of  'Frownies' found in a pharmacy in Paris maybe 20 years ago that claimed to eliminate frown marks which turned out to be strips of sticky tape and did they eliminate those nasty frown marks….what do you think? But the real question is, WHY were they still lying around in the cupboard?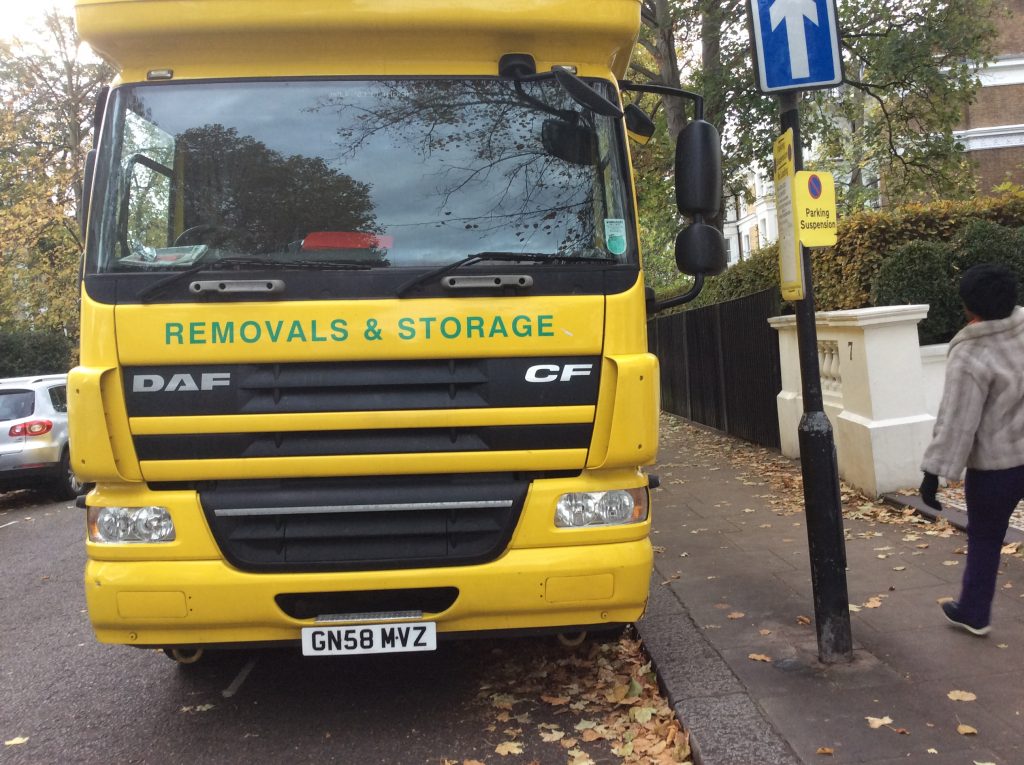 The kitchen: A Garden of Eden for hoarders
Gadgets. Where to even begin?
Nutcrackers, cheese graters, peelers, cherry stoners, basters, milk frothers, bagel slicers, jelly moulds, mandolins and things that couldn't be identified as having any purpose at all. How many duplicate spices, oils, vinegar, bottles of Thai fish sauce and so on, is it possible to have? Don't ask.
There were 'sell by' dates so many years (forget months) in the distant past, it would be embarrassing to disclose. Half eaten jars of peanut butter, Marmite, Piccalilli, all hardened with the passage of time, and several small bottles of truffle oil, deemed too precious to use, which dried up and are, indeed, unusable. And why on Earth so many Indian spices, Japanese soups, bags of sweets to give Trick Or Treaters. And the 'library' of cookbooks and piles of recipes torn from magazines…O.K. Point made?
Friends benefitted from a major clothes cull as well as charity shops. Sack loads to Oxfam, Hospice Charity shops and 'All Aboard', a charity that collects from your home by appointment and takes books, furniture and just about anything else to sell in one of their shops. They even let you know how much money they make from selling these unwanted items.
It was gratifying to read an article by Shane Watson, Cupboard of Shame  – '10 things you should never buy because you will never need them'. So reassuring to know you aren't the only one with a problem. But only 10? Congratulations Shane, you did well.
She mentions Nigella Lawson's new TV series in which Nigella apparently admits to her 'shameful secret', the cupboard under the stairs where she dumps things she regrets buying.  The spiraliser, which Watson refers to as 'the pinnacle of pointless kitchen equipment',  a must-have piece of kit for making shoestring chips …as if…TheEye could happily devour a Mount Everest of shoestring chips – but those blissful days innocent of calorie scrutiny have long passed and the spiraliser would not be a welcome addition to her kitchen.
Sad but horribly true, it is a sign of advancing age when you try and offload your 'unwanteds' onto your children, grandchildren, nieces and nephews and feel dejected when they try to gently say 'thanks but no thanks' to your generous offers.
Shane Watson lists the 10 things in her 'Cupboard of Shame' you shouldn't buy because you will never use them. The list includes a jamon holder, the aforementioned spiraliser, a body brushing mitt and The Sopranos box set on the grounds that if you didn't see it all first time around, you never will, so don't kid yourself. BIN IT.
TheEye's list is different (much longer), but that isn't really the issue. She needs to face up to the fact that she turned overnight from a person with a sense of humour, considered by many to be good company, into a whining 'house move bore' with a (very) limited range of conversation topics (one to be precise – the misery of moving).
So enough…one door closes, another opens and it's time to move on (literally).
Ending on a good note
In the midst of the marathon clearout (one might even compare it to colonic irrigation), were boxes of letters, photos, funny notes and cards that were real treasures which only a thoroughbred professional hoarder would have kept.
Among some prized finds…
A diary kept in 1994 of TheEye's first trip to China illustrated with photos, menus, and a day by day account, including details of an argument with one of her fellow travellers. A very different world from the recent trip and a fascinating comparison with the dynamic, high-tech China of today.
Letters from TheEye's son's school alerting parents to a bizarre range of topics from the dangers of masturbation to a rampant outbreak of nits and a warning about a man phoning parents and calling himself the school doctor but clearly a hoax by a nutter.
Newspapers of major international events – Man on the moon, Bill Clinton's first victory, likewise Tony Blair and 'New Labour', the marriage of Prince Charles and Lady Diana, the divorce of Prince Charles and Lady Diana and the death of Lady Diana, the obituaries of 'heroes' such as Bowie, Leonard Cohen etc…..  All definitely MUST KEEPS.
TheEye's followers will be relieved to know that the 'moving subject' is now finally closed and there are interesting things in store.
SUCH AS A TRIP TO PARIS.
TheEye will be visiting The Dior and Fortuny Exhibitions, and bidding a fond farewell to COLETTE, the iconic style outpost on the rue St Honore, closing its doors forever in January.
And if that doesn't cheer her up – she's a lost cause!