Stop moaning – do something
Who likes January and dreary February? Not TheEye.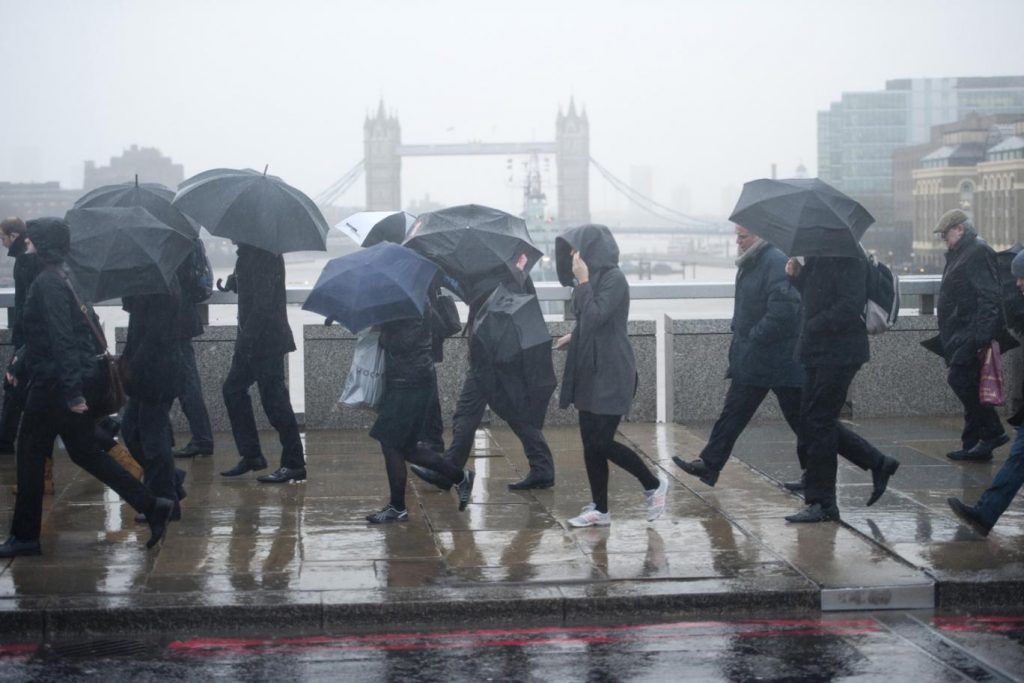 Christmas and New Year are a fuzzy memory and all that's left apart from a few spikes from the Christmas tree buried in the carpet, the never-ending January sales, and the ghastly flab that stubbornly clings around the waist like a drowning sailor. Dreary diets, no alcohol and a flu epidemic are the final straw, although there is now a campaign to ban straws. Oh, and it's cold, grey and raining, it almost slipped my mind. A good moan like a good yawn, a sneeze, a good laugh (even a good cry come to think of it) can be comforting. But in TheEye's view, just moaning gets nowhere.
If you have a legitimate complaint…find someone in authority and explain your problem. Preferably an email or better still a letter (yes, there are still people writing letters). It will be taken more seriously. Make the reasons clear and convincing and the 'I'm writing to you more in sorrow than in anger' approach is better than 'Angry, Tunbridge Wells."
There's no point being passively resentful and doing nothing. Having 'a go' over the phone to someone sitting in a call centre in India will achieve nothing and give even more cause for frustration. We are urged to 'give back our feedback' (as long as it's good, that is.)
Several years ago TheEye wrote a newspaper column on the subject of how to deal with complaints – things that weren't exactly catastrophic, but nevertheless unacceptable, and often spoil what should be a happy occasion. The right way to go about dealing with a situation when you have received below acceptable service is a skill.
The thrust of the article was prompted by a stay many years ago at a grand hotel in Venice over New Year. It was a present and, for TheEye, a dream come true (or should have been). We had a lovely room overlooking the Grand Canal – the racket from the gondoliers began at dawn, but that wasn't the problem.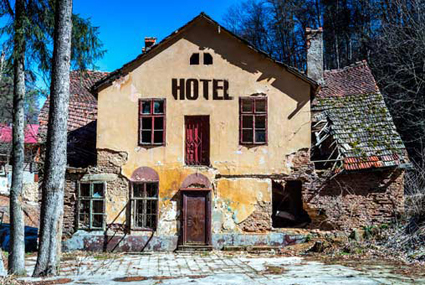 The problems were numerous – public areas were 'seedy' and in dire need of re-decoration, to say nothing of a thorough scrub and clean. The breakfast buffet was a disgrace – hard white rolls that would have been fine as ammunition, ungracious tired staff shuffling around looking miserable and bored, and to crown the whole disappointing experience when we came to pay the bill we were told there was a large surcharge for the 'holiday period'. A detail that had been overlooked in our letter of confirmation.
Many people would not bother to follow up.
TheEye wrote to the general manager about the experience and received an immediate response offering her and her husband a free weekend. That had not been the purpose, she just wanted her dissatisfaction acknowledged and the hotel to improve its act, not rest on its reputation. She took the dignified (most friends called it 'stupid') approach and declined.
Trip Advisor is a way of expressing approval or disapproval based on personal experience of a recent visit. The comments and ratings also allow the hotel to reply and defend any criticism they feel is unjustified.
For a few years, we occasionally stayed at a small hotel in a beach area of the U.S. (they refer to it as a 'bed and breakfast',) for that is indeed what is offered. In reality, it's an elegant, gracious building, set in lovely grounds. It offers an excellent home-style breakfast and well-maintained rooms. So far, so very good. Though hardly what is regarded in the U.K. as a B & B. Unbelievably expensive for a start. It should, therefore, tick every box in terms of standards and be well above an average experience.
What then is the problem?
The owners insist on remaining anonymous even when they are there, staying in their private suite in the summer. They choose to be nameless and therefore unapproachable. It gives a bad message. The greeting from reception is tepid and the manager never recognised us, in spite of being return guests. On our last (and it will be our last) visit in the autumn, we had an evening duty receptionist suffering from a severe 'attitude' problem. Offering us a cup of tea on a freezing afternoon was clearly not considered her job and, when requested, we were directed to a box of tea bags, a hot water machine and polystyrene cups. TheEye submitted a poor review on Trip Advisor (for the first time) which resulted in a defensive outpouring from the manager.
TheEye isn't really passing a comment on the value of relying on Trip Advisor – clearly many do (she does not), but would caution against taking some of the often glowing comments as gospel.
B. A. : the World's finest airline? Really? Who says so apart from B.A.?
Leading photography dealer, Michael Hoppen, has a very different opinion based on a recent flight and wrote a letter to The Times expressing his disgust at the dirtiness of his Business Class cabin. There was a half eaten sandwich tucked in the corner of the seat on a flight from London to Tokyo. He publicly shared his bad experience and clearly, B.A. have lost a valued customer. Let's hope they take heed and clean up (literally) their act. Twice recently TheEye has flown long distances on B.A. with toilets that have not been functioning. Not acceptable. It's sad, but true, that former standards of excellence on the airline have slipped and cost cuts all too apparent. Her letters of complaints to B.A.'s Customer Service department could fill a library. Clearly not one of her successes!!
What should you do when you buy something in a supermarket that's no good, in spite of the appropriate sell-by date. Fresh produce for example? By the time you discover this, you are home with the shopping unpacked and in no mood to traipse back. Bringing back seems the only way to convince a store you aren't simply angling for 'freebies'. Explain and ask for a replacement when you are next buying.
Restaurants give rise to the most complaints and not just about poor food. One of TheEye's biggest gripes is waiting for staff who don't circle the room, as they say in the US, keeping a vigilant check on tables. It's particularly irritating when trying to attract someone's attention and all you see is a gaggle of waiters gossiping in a corner. You are reduced to frantically waving your hands around in a version of Morse Code to catch someone's eye. Something any good proprietor or manager should instil in their staff. When paying 'good' money for any service, why settle for second best (or worse)?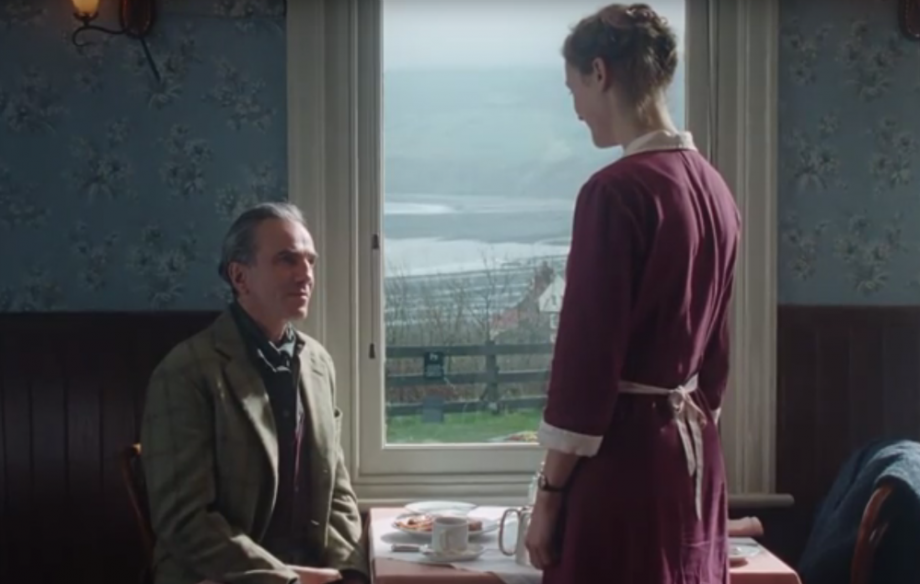 Recently TheEye saw 'Phantom Thread' in the U.S. knowing little about the film apart from the fact that it was set in a fictitious fashion house in the '50s starring Daniel Day-Lewis, Lesley Manville and newcomer Vicky Kriel. It's slightly strange, with wonderful moody photography and gorgeous clothes. TheEye loved it but accepts others might not. A journalist called it 'rubbish' and based her column, 'The Tyranny of The Consensus', to make a dubious point that (in her opinion) people would go to see it 'sheep-like' because of Day-Lewis. Had TheEye read this annoying article, it would probably have put her off the film which isn't released until this weekend. A mean spoiler? TheEye wrote to her (never done that before either) and received a reply saying, 'I am sorry I made you cross but I thought it was rubbish." She defended her position by saying she hadn't given the plot away. But she probably kept an audience away.
Everyone has occasional bad experiences – in shops, banks, doctor's surgeries, dealing with people on the phone who put you on interminable hold with dreadful music playing.
They say 'Your call is important to us' – but is it?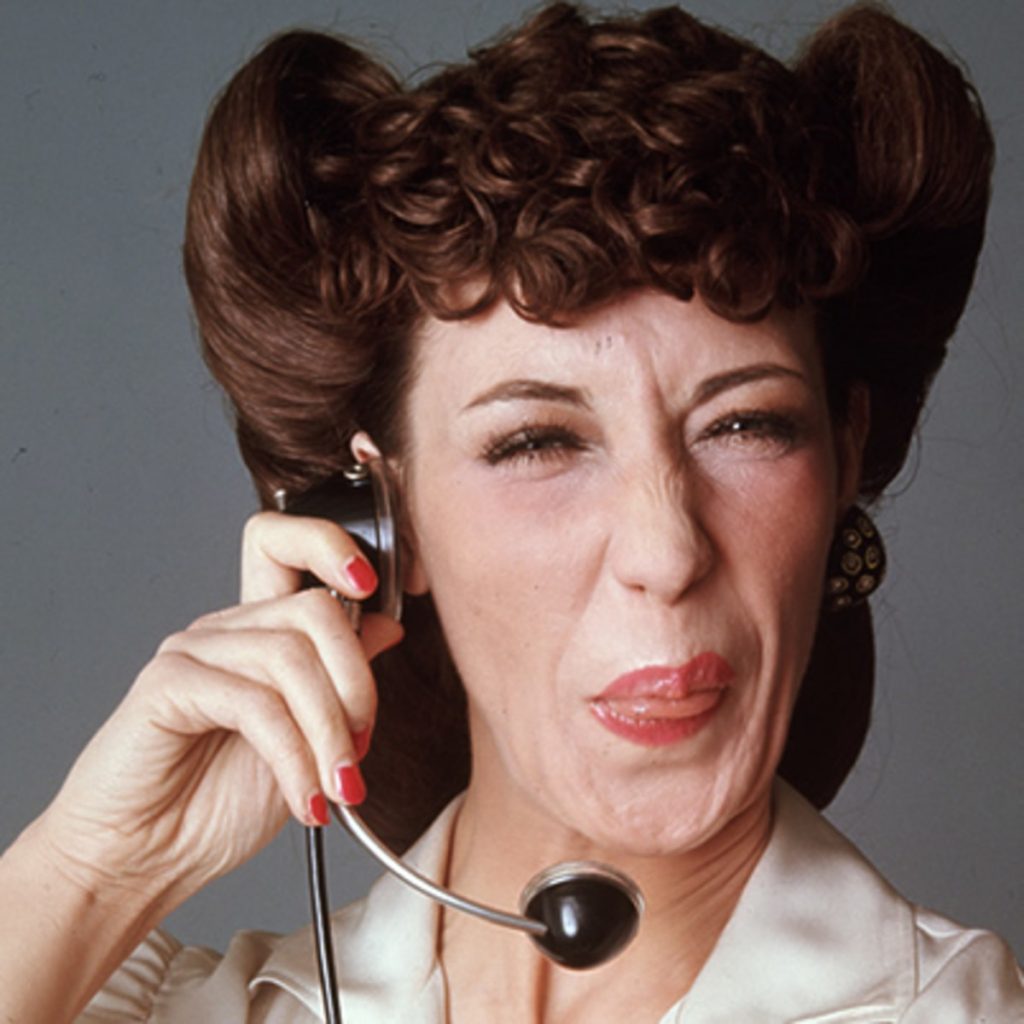 And we haven't even mentioned dry cleaners. They can be demons. Even TheEye has to admit defeat. Her Issey Miyake skirt pressed flat – not a pleat in sight? She will say no more.
You will probably say 'life's too short'.
But that's no reason to let shoddy service win.
Take a stand and it might pay off.