TheEye spent most of last year disposing of 'stuff' in preparation for moving house, and how satisfying it was. Something in common with a good detox. She made rash promises to herself and anyone that would listen that it was a life of abstinence from that point forward.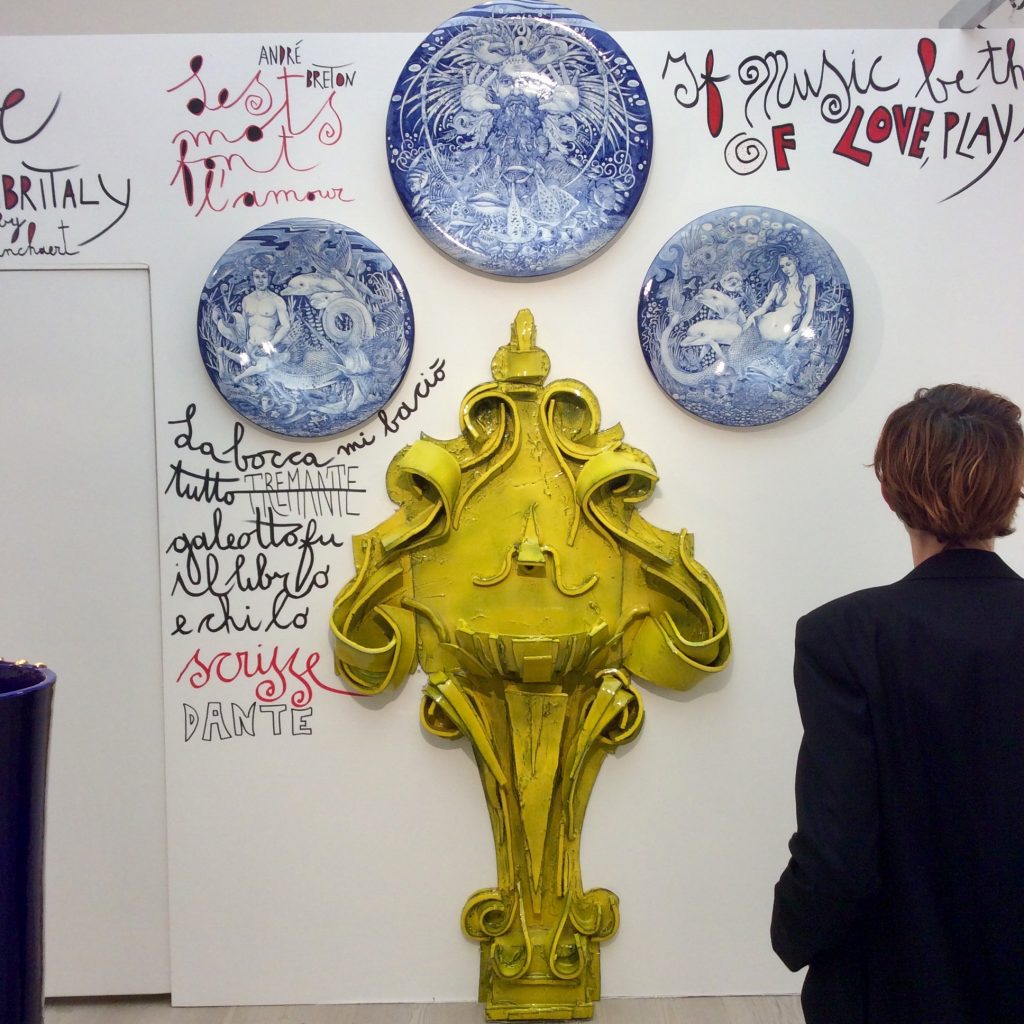 Vows are sadly made to be broken and COLLECT, the annual 'Art Fair for contemporary objects' proved to be her downfall. Having been associated with this event over many years, this year's galleries and exhibitors seemed to have raised their bar.
New faces, many international, were showing interesting, some quite edgy, work and for those snobby 'we only buy fine art' people, it's time to open your eyes to beautiful ceramics, glass, furniture and jewellery.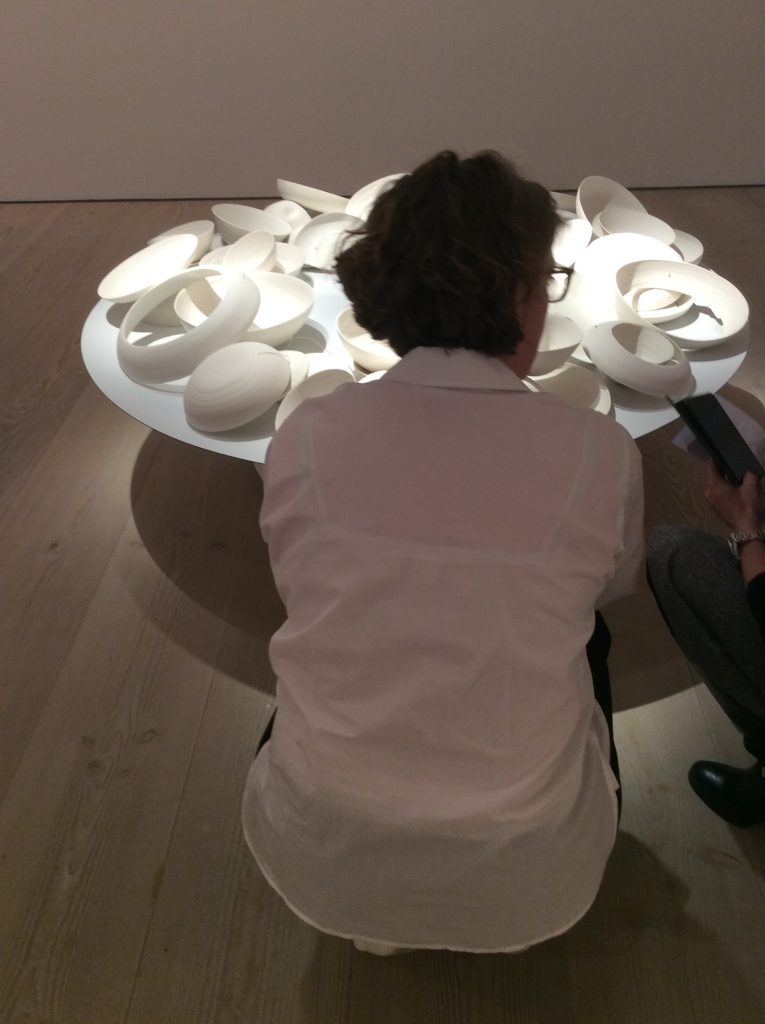 A new 'face' at Collect, although not a new face in the world of elegant, aesthetically pleasing objects is Peter Ting, whose previous careers included head designer at Thomas Goode and head of homeware (specialising in china, glass and silver) at Asprey. In partnership with Ying Jian he 'broke his piggy bank' and put it into a starter fund to form Ting-Ying. Seems it was a wise decision from the reaction at COLLECT.
Their workspace is in Dehua, a small town in China. The porcelain sculptures are exquisite, unusual and for TheEye and many others, irresistible. The V&A bought one for their collection, Ulster Museum another and serious enquiries are coming thick and fast from others.
Another name, whose sculptural glass artworks TheEye fell in love with, is Alison Lowry from Northern Ireland. Working with the ancient glass-casting technique of pâte de verre, she has developed a way to cast antique christening robes, recreating them in 'fabric thin' glass. The result is a delicate, haunting reminder of what was there before. Her installation at COLLECT, 'Fallen Woman' explored the legacy of the Magdalene Laundries in Ireland, into which thousands of women were incarcerated.
TheEye wanted all of them !!
With standards generally so high, it took a couple of return visits to see everything. Glass was particularly strong.
But so were ceramics.
TheEye thought both Cynthia Corbett's stand with her energetic support of emerging ceramicists through the Young Master's Grand Ceramics Prize intended 'to provide a platform for ceramics and to reflect the creativity, innovation, and excellence of this artistic medium' and Joanna Bird, who covers the spectrum from traditional to up-to-the-minute contemporary and conceptual glass and ceramics, were excellent. Likewise, London Glass Blowing and the brilliant Vessel Gallery – always ahead of the glass game!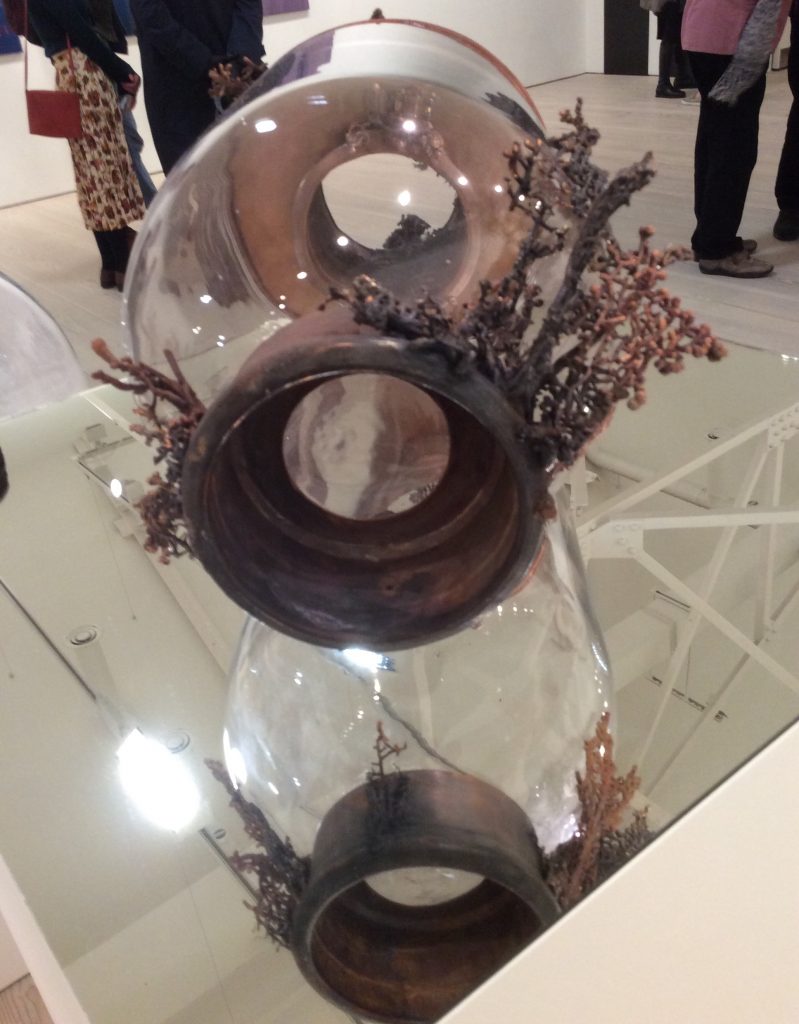 What TheEye enjoys about COLLECT is the variety of work – it sums up the 'bee in her bonnet' about taste. Taste is so personal, individual. Everyone has their own, and it's to be respected. And what matters is quality. Many things TheEye saw weren't to her liking, but she appreciated the workmanship and integrity.
And this high standard was on display at this year's Collect.
Not everyone is in a position to buy but it's a way of opening people's eyes, and maybe one day those 'just looking' will be buying…
TheEye was very happy (delighted) with her purchases and to see so much interest in contemporary craft all spreading the word that craft is no longer about corn dollies and macrame hangings but fresh, creative, and exciting.
And out of so much excellence, who were her personal 'best in show'?
That would be telling!!