RISHIKESH – Peace, love, and prayers on the banks of the Ganges
Rishikesh
With her Karma focused in the right place, TheEye went to Rishikesh for the Ganga Aarti, the ceremony of light, prayer, song, and ritual. Whilst not a believer, it was moving and impressive to be part of the event, even for a very short time.
Every evening at dusk a devotional ritual takes place on the banks of the Ganga, the source of the Ganges where the water is pure and clean. Not the murky, dirty, colour of lentil soup, it becomes by the time it reaches Varanasi, the other Holy of Holies for pilgrims.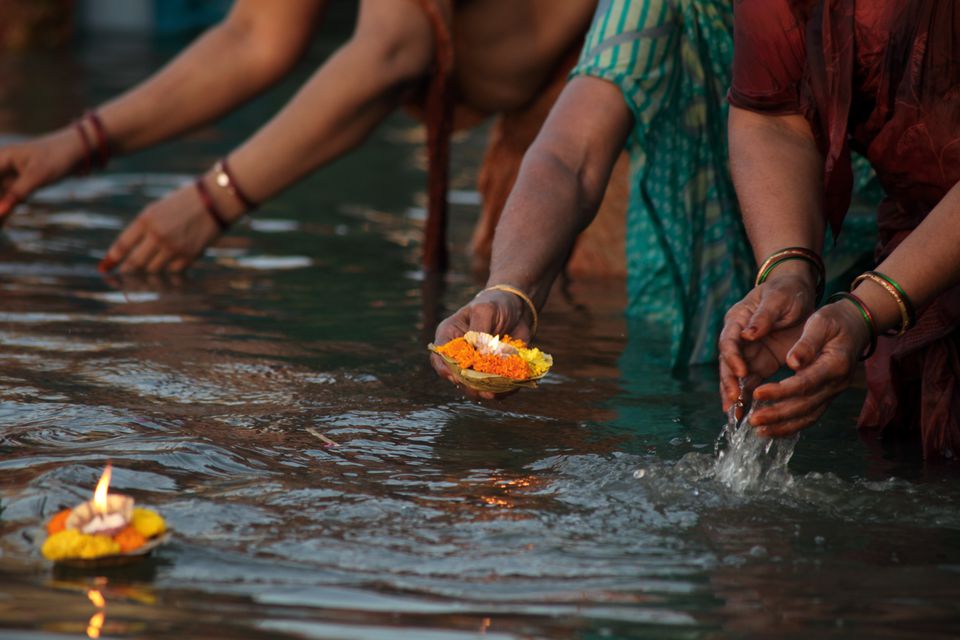 Compared with an earlier visit to Rishikesh many years ago, this time it was more of a highly choreographed, well-organised, spectacular extravaganza than a meaningful religious experience.
More 'Cirque de Soleil' than a visit to Mecca!
Rishikesh is still a centre for Ashrams and yoga centres of varying standards, but the place is not the dirty, somewhat squalid druggy paradise it was back then.
The memory of the Beetles pilgrimage to pay their respects to the Maharishi in the '70s and the music of George Harrison's iconic 'My Sweet Lord' linger in the memory.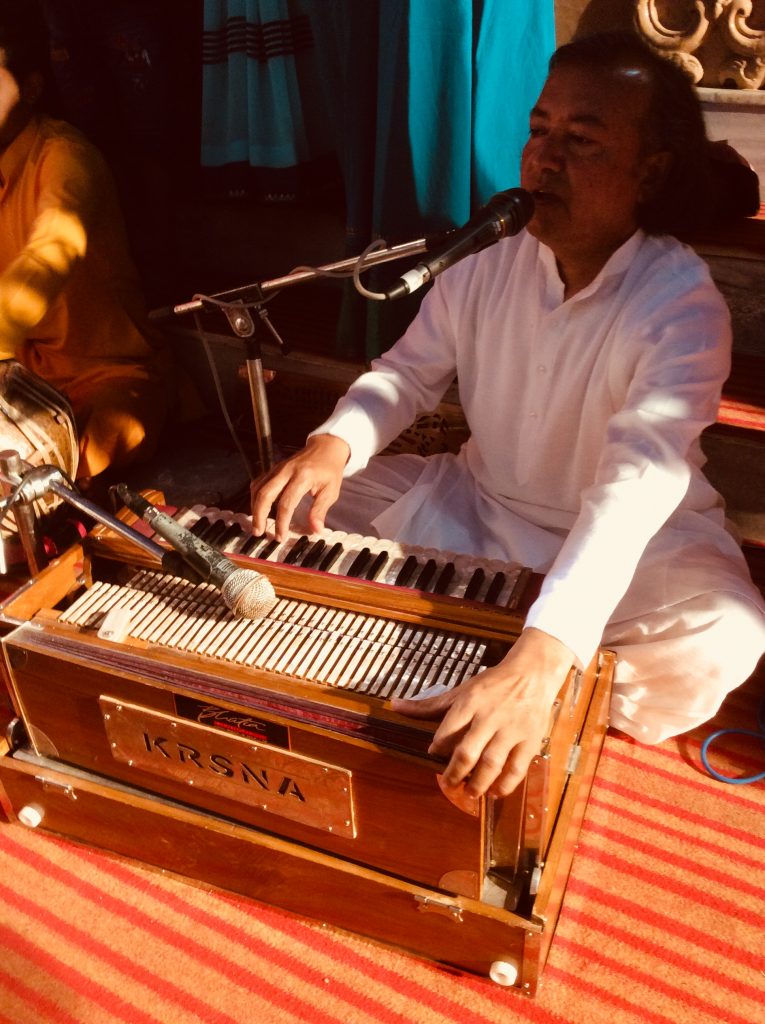 The ceremony started with a performance on a raised platform (stage) by a group of fervent young pandits draped in saffron robes, their puja plates in front of them.
The air is full of the heady scent of sandalwood and unwashed bodies (intense yoga can be sweaty). Everyone sits cross-legged on the floor jammed one against the other.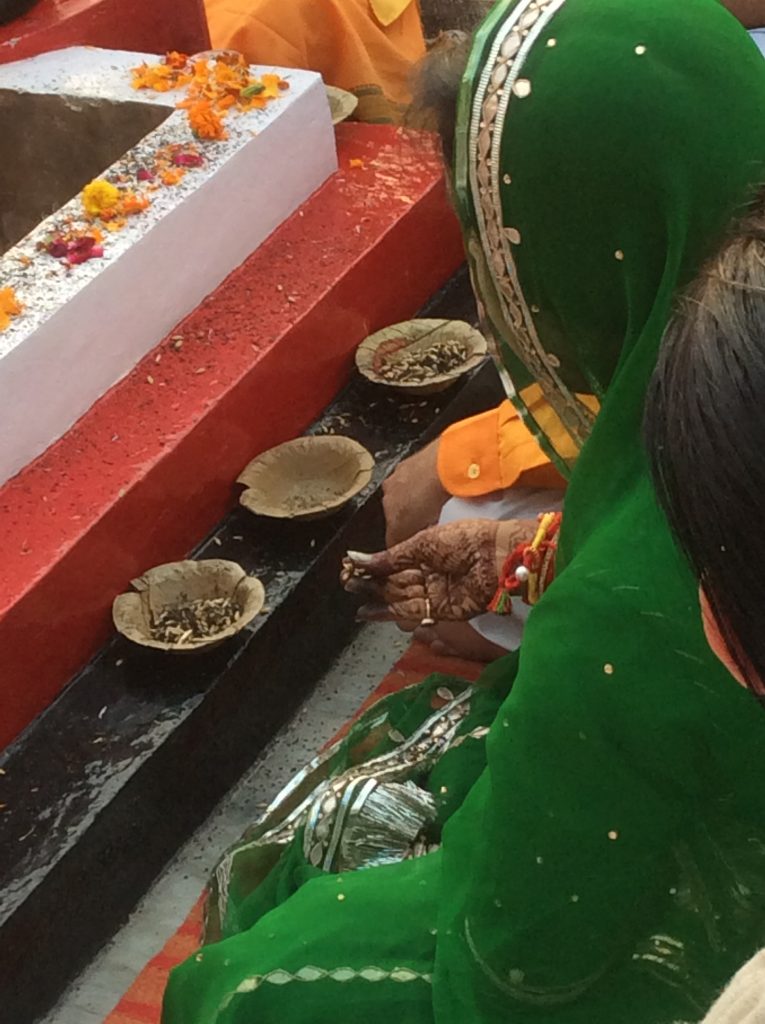 Every evening at sunset hundreds of people gather at Parmarth's Ganga Ghat. A mixture of true believers, yoga tourists and others.
All are welcome to participate.
A purifying ritual takes place around a fire, with offerings made to Agni – the fire god. Lamps are lit and the aarti occurs as the final part of the ceremony, with children singing along with the spiritual head of the Ashram in sweet haunting voices overlooked by a huge statue of Lord Shiva.
At the end of the evening, it is time to say 'thank you' and believers go down to the river with their offerings which they put into the water, splash themselves, and watch whilst they float away. It's a magical sight. Vendors sell flowers and candles and small bottles of holy water. It's not advisable to drink it!! A couple of friends thought it was a good idea with dire results.
'Prayer is the broom which sweeps out our heart making it clean and divine for God'