Mumbai – Always a new discovery
TheEye has been visiting Mumbai for many years and each time she finds somewhere she has never visited before.
Better late than never.
Last year it was the beautifully renovated Opera House, now a vibrant and popular cultural addition to the city with a varied programme of music and dance, both Indian and Western (jazz is a big draw) as well as casual cafes much frequented by locals as well as tourists. Another discovery last year was the incredibly well-preserved Art Deco apartment buildings in The Maidan area, and its 'jewel in the crown', The Eros Cinema.
An architectural gem.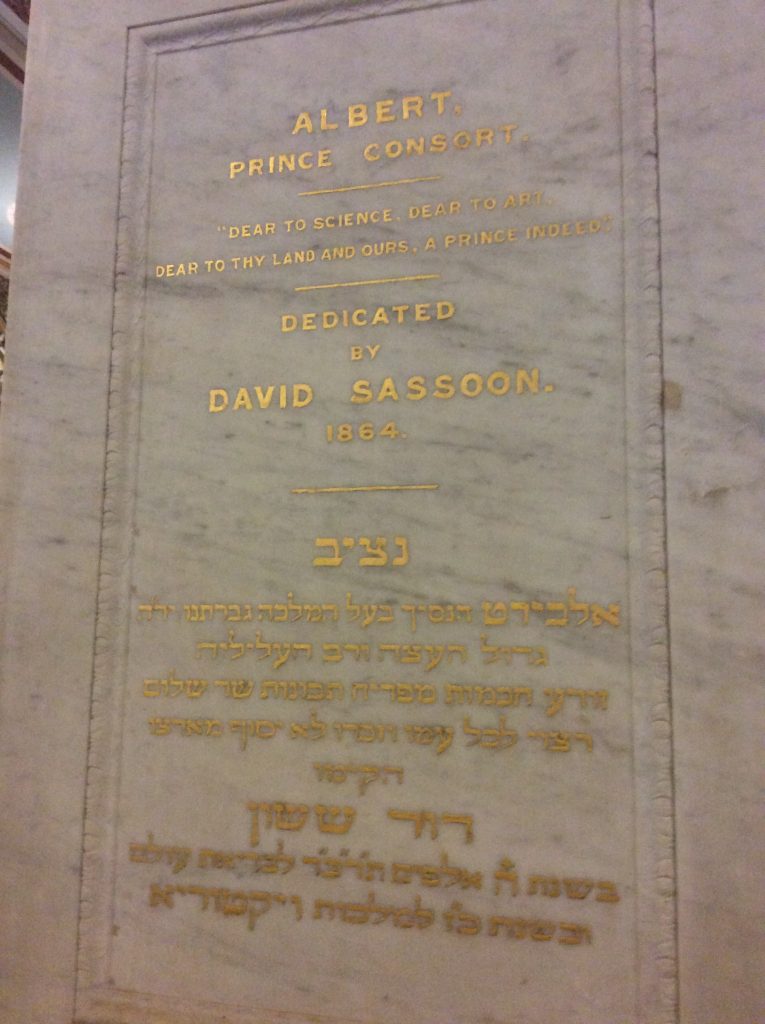 This time it was the Dr. Bhau Daji Lad Museum (Mumbai City Museum) tucked away next to the botanical gardens, and a rather sad and miserable zoo, in the Byculla district.
There is nothing new about the museum (it's been open to the public since 1875) and a friend who lives in Mumbai seemed surprised that TheEye knew nothing about it as it's the oldest in the city. It opened to the public in 1857 and was the first colonial building to be built specifically for purpose as a museum. Its name back then was The Victoria and Albert Museum, Bombay.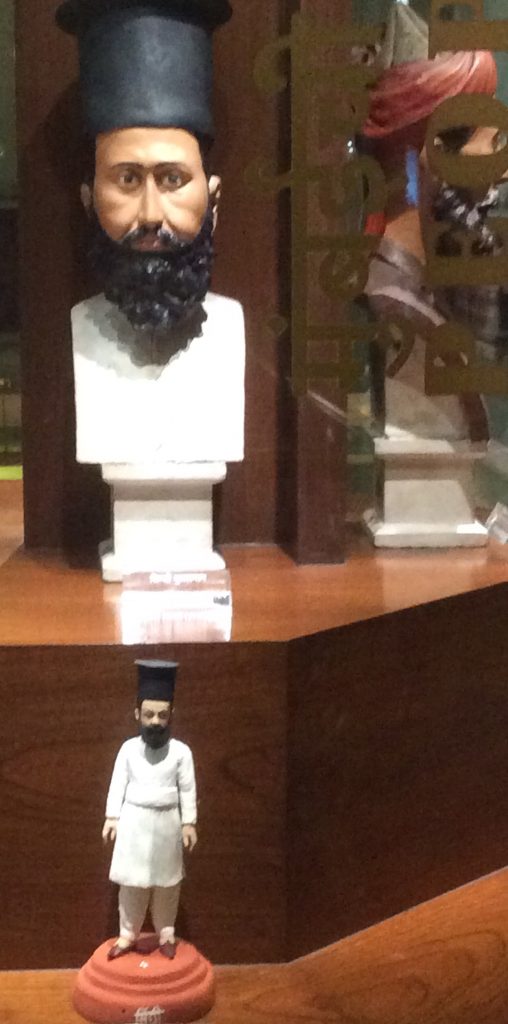 In 1975 it was renamed the Dr. Bhau Daji Lad in his honor – the first Indian Sheriff of the city, philanthropist, physician, and surgeon. By 1997, it had fallen into disrepair and opened again in 2008.
It tells the rich history of Bombay and its inhabitants so well. Pride of place is given to the many communities who migrated to the city between the 18th and 20th centuries, in search of their 'pot of gold'.
The Bhau Daji Lad is accessible to everyone. The way a good museum should be. It tells the story of one of the most fascinating cities in the world, a true melting pot of nationalities, religions, and ethnicity. Not just the history, but the trades and industries, illustrated in small tableaux.
But the museum isn't standing still or frozen in antiquity.
There is a changing roster of contemporary exhibitions attracting younger, more adventurous, visitors. Jitish Kallat's sculpture, Aquasaurus, for example, a 7-meter long skeletal bone water tanker, succeeds in morphing into a historic creature intended to personify the radical transformation of Indian city life. It greets visitors as they enter and with its huge menacing teeth. It's certainly a scary monster.
RETAIL, RETAIL…
No visit to Mumbai would be complete without TheEye paying her respects to her favourite stores – like the wonderful Bungalow 8 situated in the Wankhede Stadium of the cricket ground. This defines a 'destination' store. No passing trade, unless you are trying to catch a very off-piste cricket ball – unlikely.
Founder and creative director, Maithili Ahluwalia, is a woman with a brilliant eye and matching taste. Bungalow 8 gets better all the time.
SABYASACHI
And then there is the extraordinary and gifted designer, Sabyasachi Mukherjee, whose mouthwateringly gorgeous designs extol the diverse traditions and culture of India. TheEye was fortunate to be in his store in Mumbai (there is another in his home city of Kolkata (Calcutta and Delhi) when he was meeting his customers to make sure all was perfect. Beautiful brides in beautiful wedding saris.
Sabyasachi's motto is 'personalised imperfection of the human hand'. He is the favourite designer for many of India's brides and celebrities. He also designs stunning jewelry and sells some magnificent antique pieces.
TheEye left Mumbai after another exciting and stimulating stay in one of her favourite cities.
O.K. – it's polluted, the traffic is crazy, but it is diverse and full of life, excitement, and surprises and she can't wait for next year's discoveries.