Dressing the part in Vienna…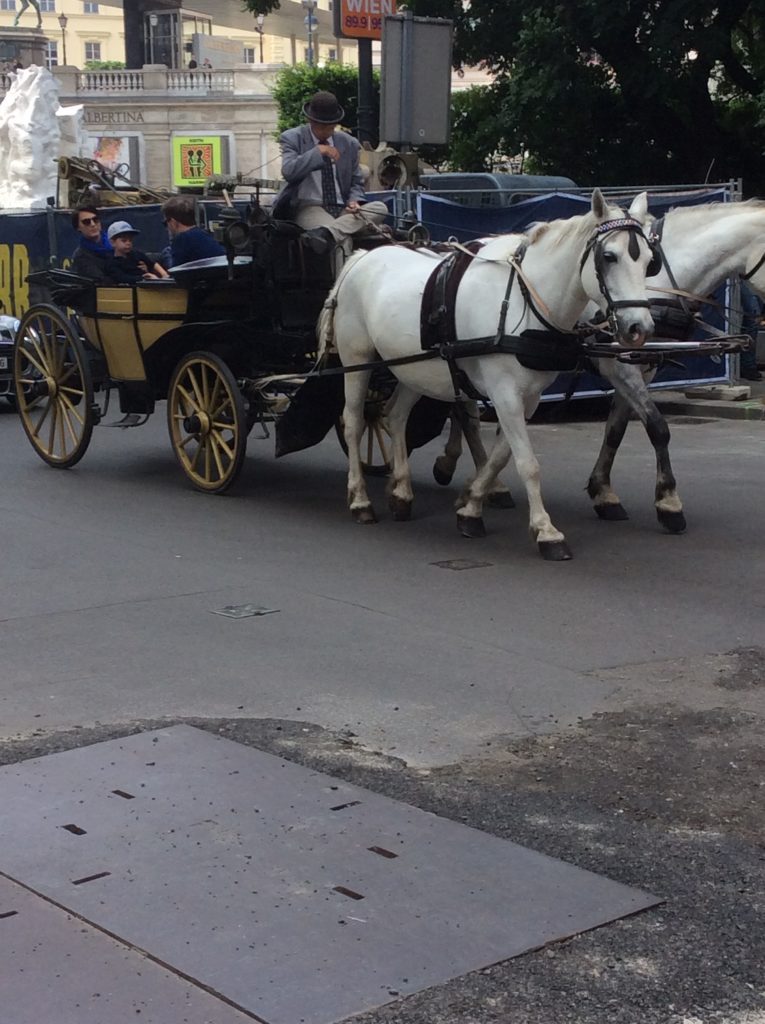 Many years ago TheEye heard the great raconteur, Peter Ustinov, talking about the powerhouse of predominantly Jewish intellectuals, artists, scientists, writers, and musicians who had lived in Vienna pre-1938. The fortunate ones managed to escape when Hitler's henchmen forced them to abandon their careers, often their families, and life became impossible.
The great director Billy Wilder, Austria's most prominent Hollywood export, settled in the U.S.
Vienna was always in his heart. When interviewed by Ustinov, he began every sentence with a longing sigh: 'AHHH Vienna'.
And you can understand why.
The beauty of the buildings and sculptures are almost like confectionary – elegant and frozen in their own time warp. Not so much making statements – they are statements.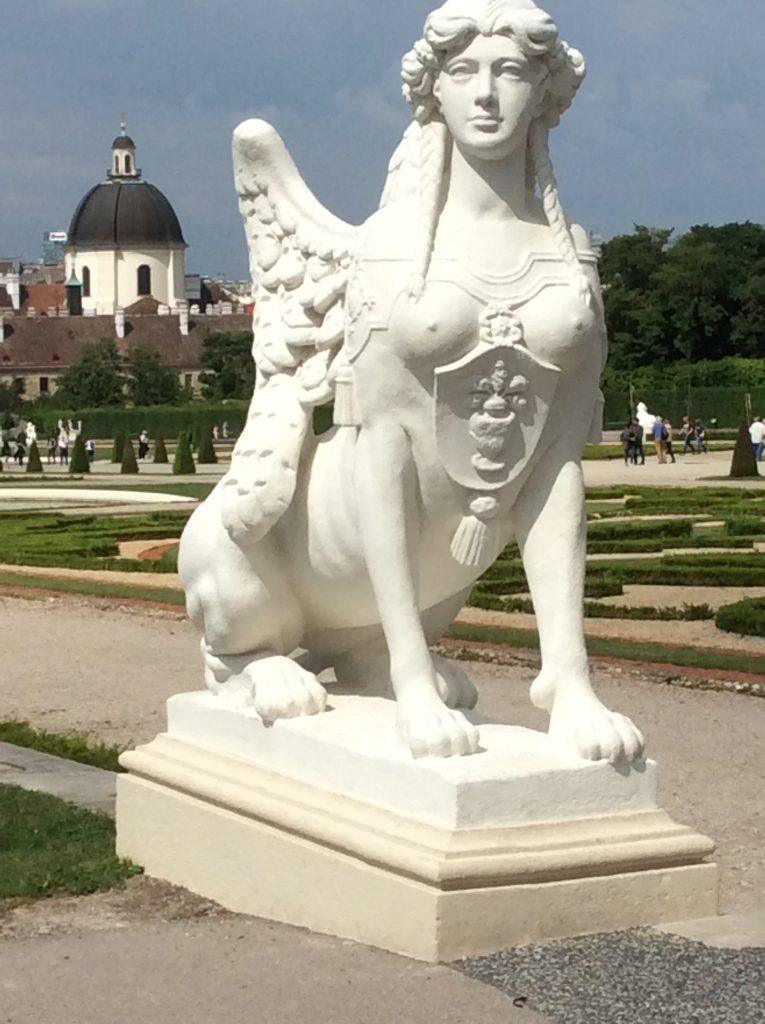 Vienna forces you to focus on identity. There are so many 'what if's' to consider. The rich cultural life at the turn of the century. Coffee House society where intellectuals sat for hours gossiping and arguing about politics and the trivial details of their lives over coffee and cake. Then total bewilderment when the unimaginable happened and they lost everything including their dignity. The fortunate ones managed to escape. 65,000 Austrian Jews perished.
 Between 1938 and 1939 10,000 children were sent to London, scared and alone, to live with strangers willing to take them in.
Mona Golabek, whose mother, Lisa, was a Kindertransport refugee, re-enacts her mother's experiences in The Children Of Willesden Lane – soon to be made into a film.
The great period of architects such as Otto Wagner was at the turn of the century and Wagner's buildings are milestones fusing function, construction, and material, rather than imitating the past. Wagner has been hailed as 'the father of architectural modernism' (although he was not appreciated at the time and many projects failed). Along with Wagner, other designers, founding members of the Secession and the Wiener Werkstatte and pioneers of modern design, yet all very different in style, included Josef Hoffmann and Adolf Loos.
When you think of the great period of Viennese art you think of Gustav Klimt and Egon Schiele. These artists were at the forefront of the Secession Movement which split with the conservative style of art and architecture. The Secession was founded in 1897 led by Klimt along with painters Lolo Moser and Carl Moll.
The Belvedere Museum is glorious and where TheEye could easily lose herself for days gazing at the gorgeous decorative Klimt paintings of beautiful women in their stunning clothes and jewels. Unfortunately, the experience was slightly marred by hordes of mainly Japanese tourists taking selfies and hardly any notice of the art. As a matter of fact, many had their backs to the paintings preferring to use them as a backdrop.
With so much to do and a packed agenda, TheEye didn't get round to the opera or ballet, just the Opera House. Impossible to do it all. But there is always a 'next time'.
Vienna is not just a city rich with culture, it's a city that is haunting with so many disturbing questions and sadly few satisfactory answers.