So here we are in October and London is recovering from Art Fair overdose.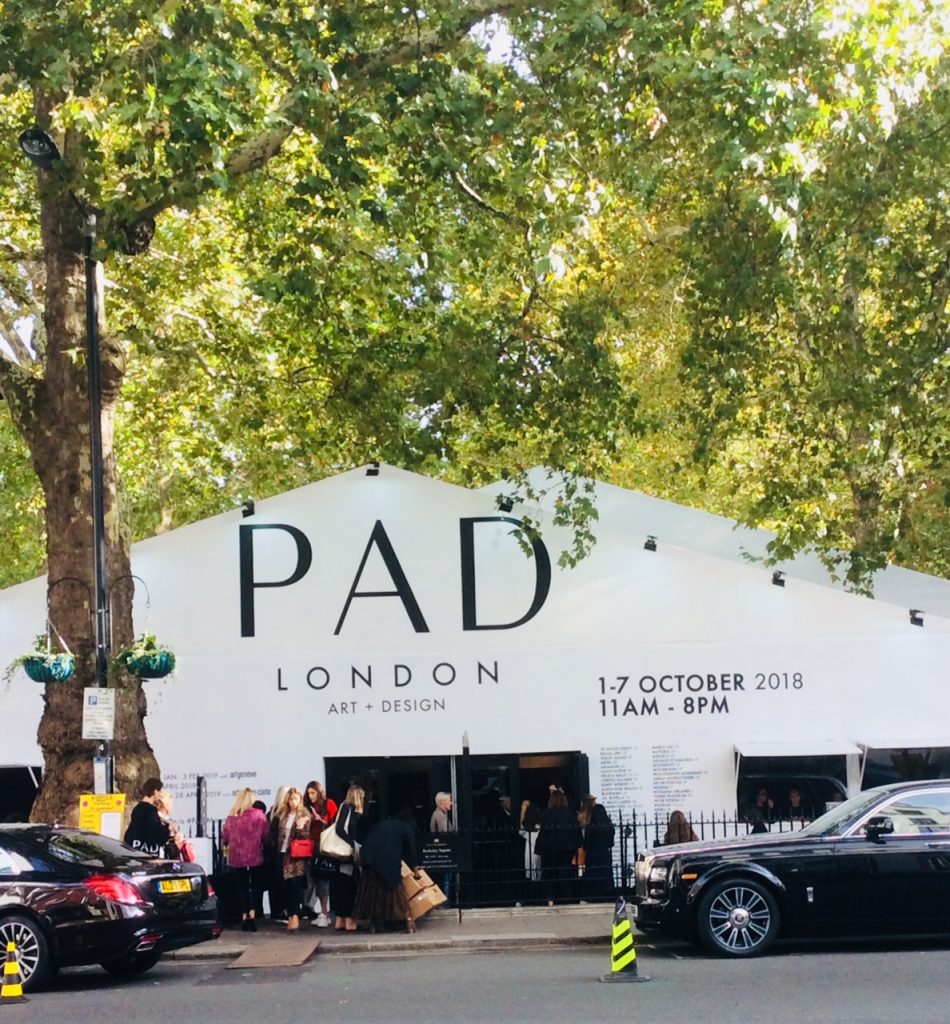 First it was London Design Week and hot on its heels PAD and, of course, Frieze and Frieze Masters.
PAD
More focused and well-edited than in previous years. Dealers in general seemed happy. According to many, the clientele were 'high quality' and certainly well-heeled, and sales serious and brisk. Walking around, TheEye has to agree. A very international crowd, eager to buy and that's what it's all about. It's fun to have people on your stand looking and browsing, but fairs are expensive events and it's sales that count.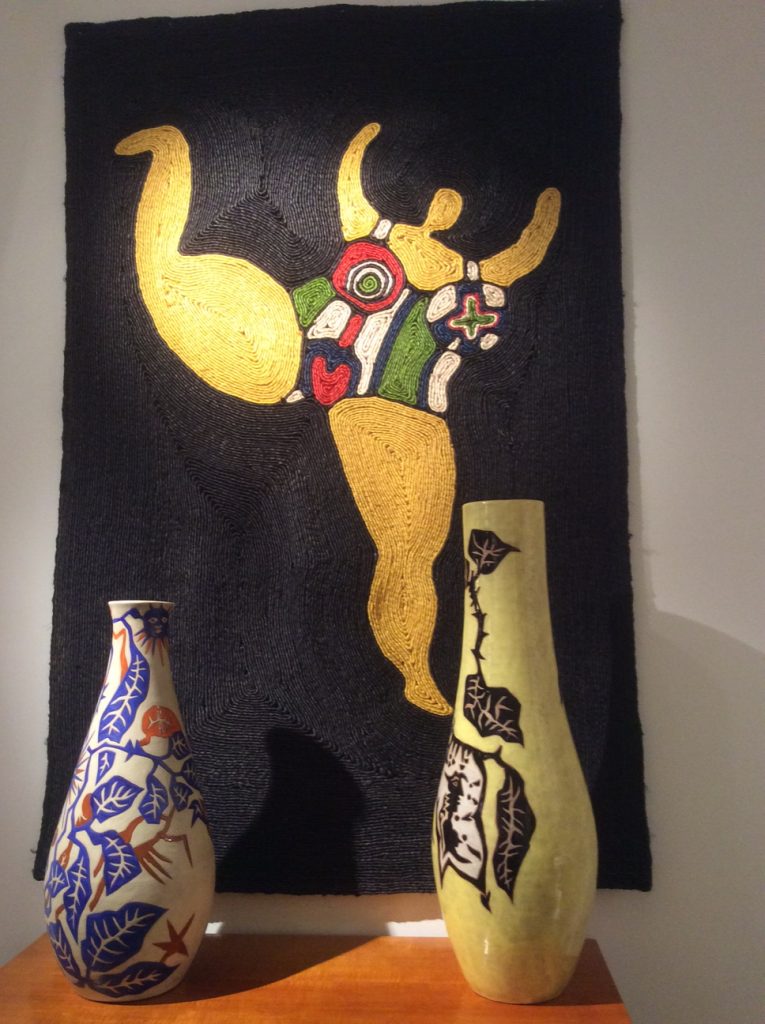 It was the well balanced mix of aesthetic and periods that made PAD successful. Categories to satisfy all tastes and all top notch. Whether it was jewellery, tribal art, photography (the outstanding Michael Hoppen Gallery) or contemporary design. Carpenter's Workshop was the PAD juries choice of 'best stand' in the Fair, Galerie Kreo always show a superbly edited selection of designers. The iconic Milan gallery, Nilofar and also from Milan, Rossana Orlandi doing her 'first PAD" and prominently positioned on her stand and hard to miss wearing her huge, trademark, white glasses. Achille Solvani, a Rome based designer, was a new comer to PAD, presenting his own elegant, exquisitely crafted designs – furniture, lighting and rugs with meticulously chosen accessories and art.
One of the most enjoyable events of the week was a lunch hosted by PAD Chairman, Patrick Perrin, honouring Tony Chambers, who has stepped down after 20 years as editor of Wallpaper* Magazine. He's on to 'pastures new' and whatever it is, he will do well. A great editor of a terrific, unique, magazine.
Last year Frieze and Frieze Masters attracted 115,725 visitors. The entire global art world descends on London like a flock of migratory birds.
The auction houses had big sales (Banksy having the last laugh at Sotheby's), galleries had new shows, there were dinners, drinks, receptions. You either join in or pretend it isn't happening. During Frieze week there was no point attempting to make a reservation at your favourite restaurant because unless you are 'known', there will be no table for you.
FRIEZE MASTERS
Frieze Masters is the 'grown ups' fair, and an alternative to PAD or Masterpiece. The 'big name' galleries, such as Blain/ Southern, Alan Cristea, Pace, and Marlborough had works by artists such as Frank Auerbach, Francis Bacon, and Howard Hodgkin to name only three. It was an impressive line up and there seemed no shortage of buyers.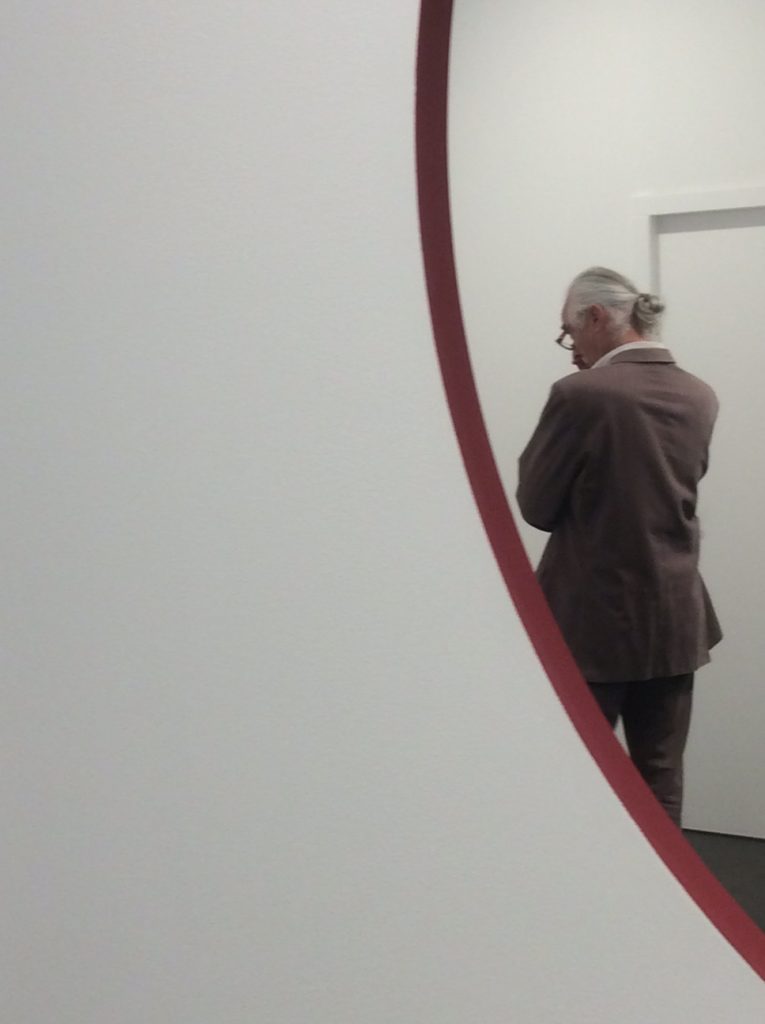 Poet Stephen Spender was the focus of a presentation at Hauser & Wirth, which brought together artists with whom Spender shared a creative kinship. Henry Moore, who he commissioned to design the cover of Encounter, a literary magazine he founded. He shared a house with Lucian Freud during the war and drank with Francis Bacon, as well as being the friend and the first serious collector of  Frank Auerbach.
And how did Frieze Masters measure up? Maybe not as exciting as previous years, fewer installations and less buzz. Frieze Masters has never had the 'theatrical' appeal of Frieze, but it attracts a serious crowd.
FRIEZE
Networking and seeing and being seen seems one of the main points of Frieze and, if you enjoy spectacles, all you have to do is sit on a bench, watch the world go by, and enjoy the fun of the fair. There are absurdities all around. But also, this year less nonsense and an abundance of serious art.
A good Frieze week, but it was the contemporary art auction at Sotheby's that was 'story of the week'. When the hammer came down on Banksy's Girl with a Balloon, for a cool £1.4million, there was a strange noise coming from the picture. To the astonishment of everyone present, the picture began passing through a shredder, apparently built into the frame. About halfway through, the machine stopped.
According to Banksy (heard, but never knowingly seen): 'A few years ago I secretly put a shredder into a painting in case it was ever put into auction.'
So, here's the question – a brilliant prank? A collaboration between Banksy and the auction house? and…how does the buyer feel?
Apparently what remains of the picture, in its newly shredded condition, has already raised its value.
The art world? 
You couldn't make it up.