THE EYE goes to The Hague to see the recently restored Mauritshuis Musem, home of Vermeer's 'Girl With The Pearl Earring', with a stop over in Antwerp.
It  was necessary to change trains in Brussels so it seemed almost foolish not to stop over in Antwerp, a city THE EYE loves, in common with anyone with a serious interest in fashion.
The highly respected Antwerp Fashion Academy's formidable alumni known as THE ANTWERP 6 include Dries Van Noten, Ann Demeulemeester, Walter van Beirendonck, Dirk van Saene and Marina Yee. The group made their reputations for their radical vision and avant-garde approach to making clothes which has influenced the next generation of Belgian designers – including Martin Margiela and Raf Simons. The fashion museum, housed in a building known as Fashion Paradise, houses over 25,000 exhibits of clothing, shoes, accessories and lace.
Sales assistants in top designer stores are knowledgable and refreshingly unpushy. Makes a change. I first visited Antwerp many years ago with my stylish Aunt and I will never forget receiving a lengthy dissertation by a very intense sales assistant on the influence of Deconstructed fashion. At the time (and it was a long time ago! I am now SO much savvier and fashion literate) we didn't really have a clue what exactly she was talking about. We found it hard keeping straight faces. She was VERY SERIOUS. However I did buy a jacket with a very deconstructed hem and was somewhat irritated when people stopped me to 'politely' point out that there were loose threads hanging down my jacket. What they clearly didn't appreciate was that the unfinished garment I was so proud of had cost a small fortune.
A FASHION VICTIM?
ME?
Antwerp is a conveniently small city. Great for walking around and an unexpected treat was discovering Zurenborg, an area with streets of fin de siècle neo-style houses – neo-gothic, neo-rensissance and of course glorious, outrageous Art Nouveau.   Flights of decorative excess. Statuettes, porches, fanciful wrought iron and more. Although most of my acquaintances would find them bordering on the ridiculous, I was in heaven, ready to sell up and move.
Strangely no books have been written about these houses. Although I was told 'some architecture students are working on one' I didn't get the impression this would be imminent. Shame! So lots of walking, much to see and no rain, an added bonus.
Then back on the train to The Hague, known as 'the City of Peace and Justice'. Imposing, sedate buildings immaculately maintained.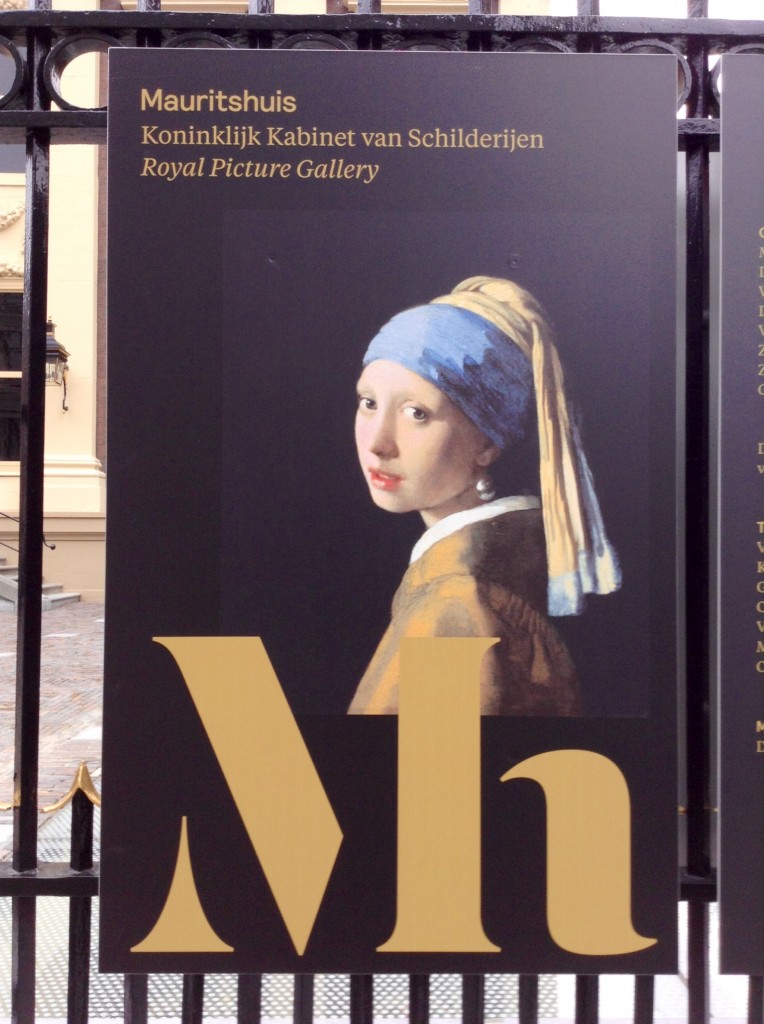 First stop, the purpose of our visit, The Mauritshuis Museum — and what a gem. Closed for five years of restoration, it was worth it, and the Museum has been justifiably praised for achieving a feeling of intimacy and makes looking at the fine collection of pictures by Dutch artists so very pleasant. It feels like being in a fine home – carpeted staircases, comfortable settees and benches, vast urns of flowers, soft colours on the walls carefully selected to set off the paintings and lovely views of the city from the windows. The perfect environment to look in a leisurely way at some great masterpieces. Many fine Rembrandts including 'The Anatomy Lesson Of Dr. Nicolaes Tulp' painted in 1632 which is almost cinematic. The rather posed, expressions on the faces of the enthralled doctors obviously posed.
The museum's 'star', the enchanting 'Girl With A Pearl Earring', is beautiful for the luminous qualities of her eyes, mouth and of course the famous pearl. A couple of lesser known Vermeer landscapes and the small but charming 'Goldfinch' painted by Carel Fabritius. Made famous by Donna Tart.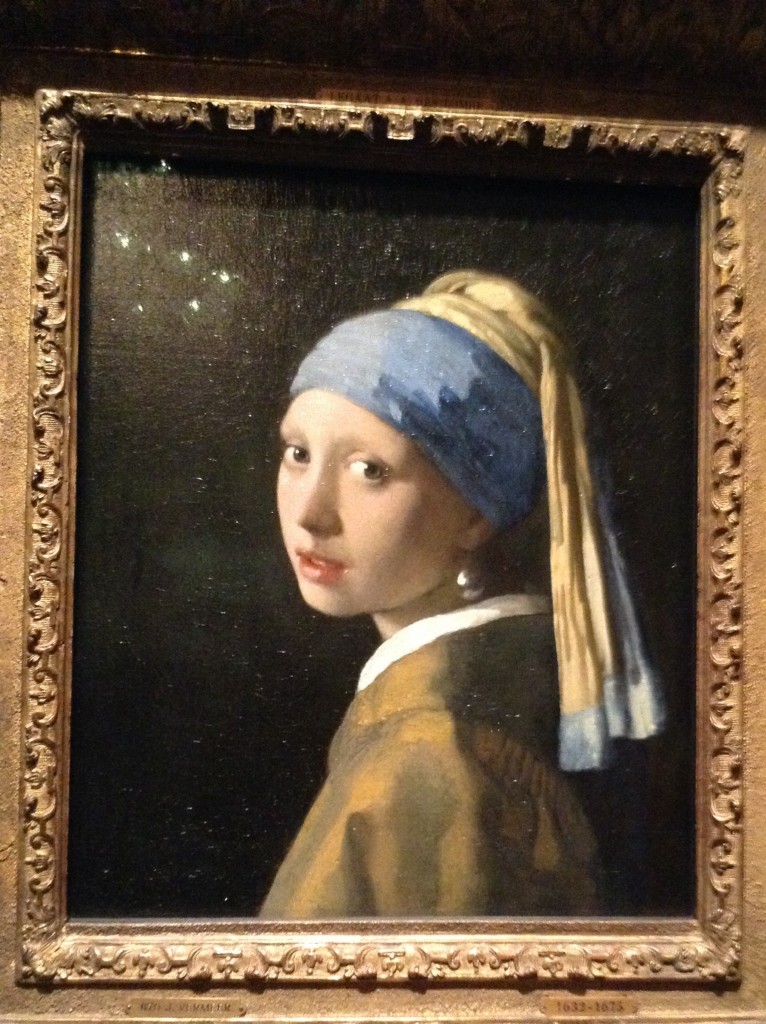 I like small, focused galleries and museums such as The Wallace Collection in London and in New York The Neue Galerie, The Frick and Morgan Library. Another much loved favourite is The Isabella Stewart Gardner Museum in Boston.
Sadly time ran out and we never made it to The Gemeentemuseum, which boasts the biggest collection of Mondrians – I was more interested in the Art Deco building designed by H.P. BERLAGE, known as the Dutch Frank Lloyd Wright.
Well, it's nice to have a good reason to return.