The Bullet Train from Tokyo to Kyoto takes 2 hours and twenty minutes. It runs every few minutes and its reliability is legendary. Spotlessly clean (of course). The only scary bit are the short stops it makes at stations along the way. You are warned to be ready to get off speedily as the train stops for about 3 minutes. And when the Japanese say 'three minutes', they mean THREE MINUTES. You have to be PREPARED!
TheEye was terrified standing by the door quaking as the train approached Kyoto station, wheelie case at the ready.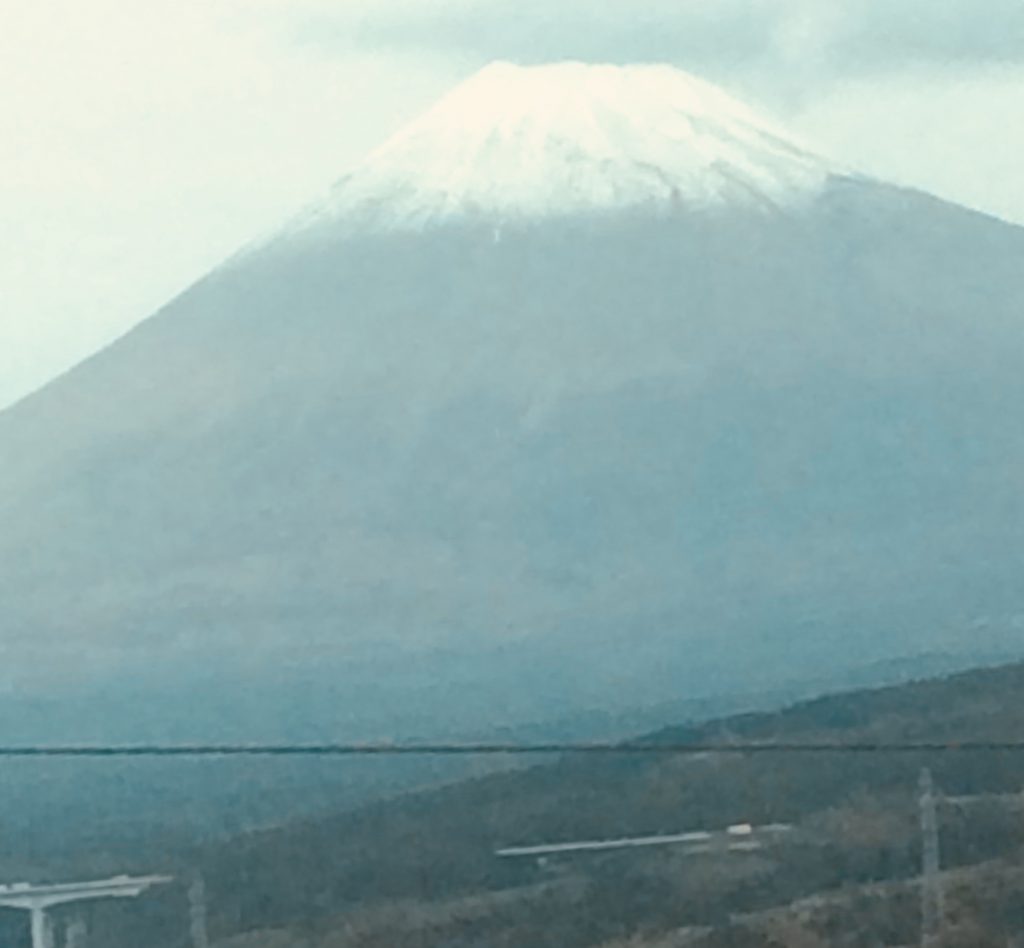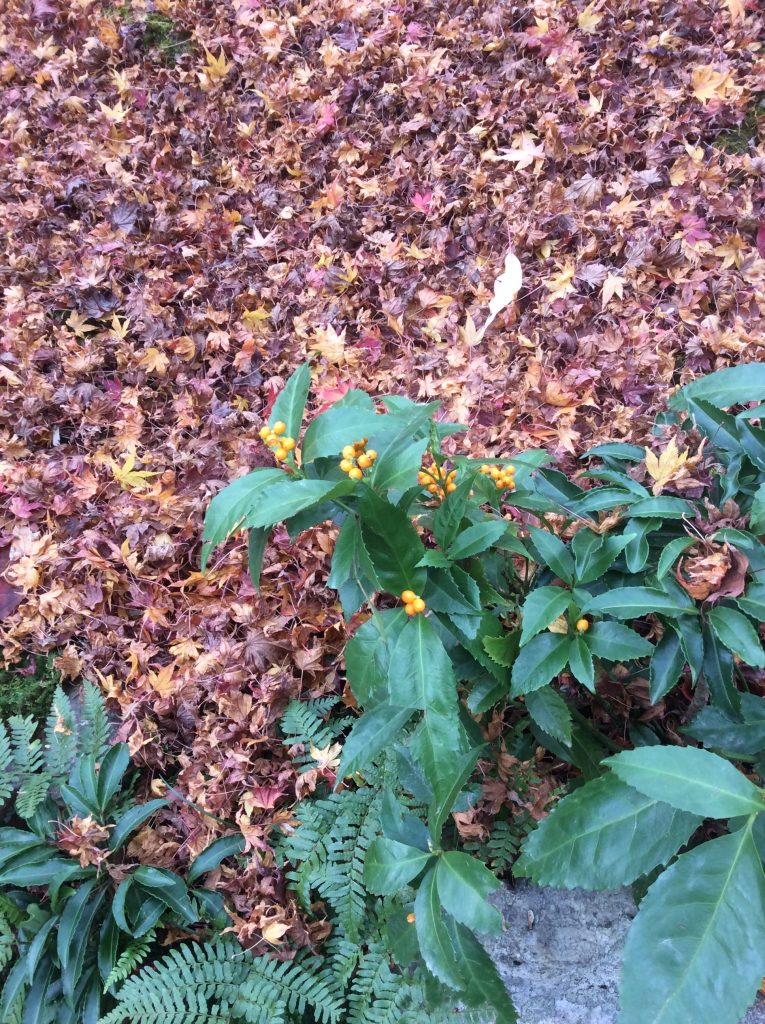 Kyoto has changed since TheEye first visited in the 70s. It is top of any tourists 'must-see' list and has inevitably become more commercial. Large hotels, high-rise developments, and a mass of souvenir and expensive antique shops. Despite this, Kyoto still retains its unique charm, with narrow streets, mysterious alleyways, original wooden houses and a sense of mystique. Geisha girls in the Gion area are 'not what they used to be' but you still see a few scuttling in the evenings, dressed in traditional kimonos, make up and hair ornaments. Cyclists ride on the pavements, kamikaze-style, intent on running down anyone or thing in their path. You have to watch where you go and not get distracted.
Apart from the 'trophy temples', such as The Ryonanji, Kinkakuji, Higashi, Hongashi, Kiyomizuder and so on, there are numerous equally lovely small temples with stunning gardens.
The Enoji Temple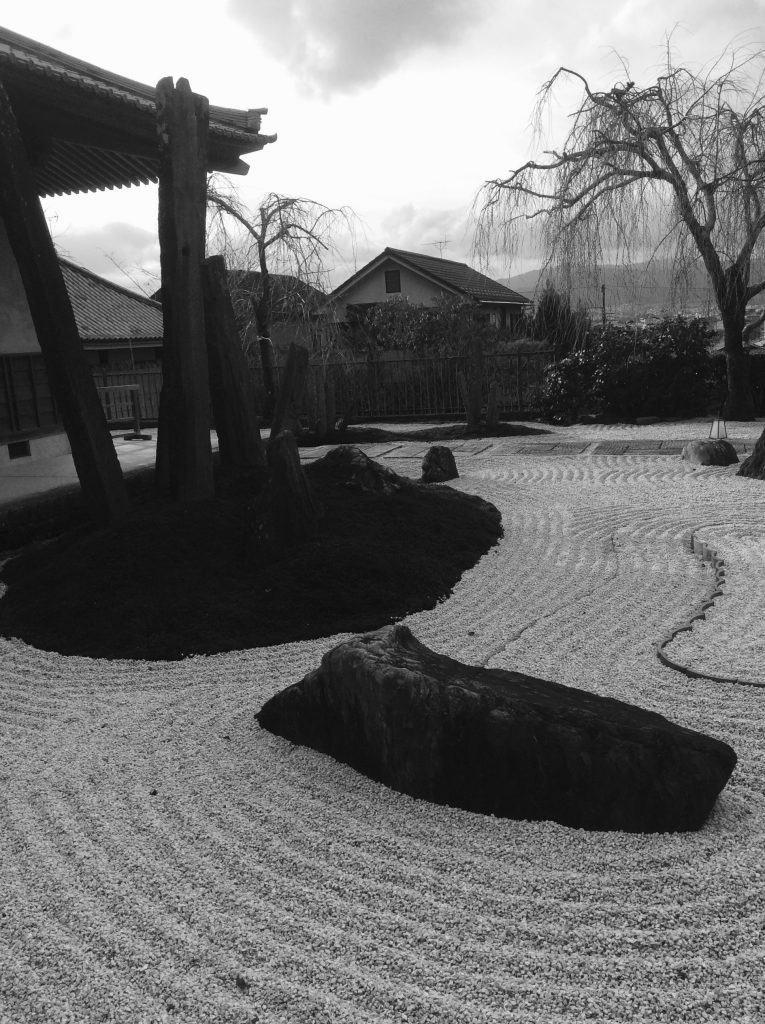 The weather was unseasonably warm (Global Warming?) and the leaves were still in full autumn glory in a radiant palette of red, amber, and deep orange. A joy to behold.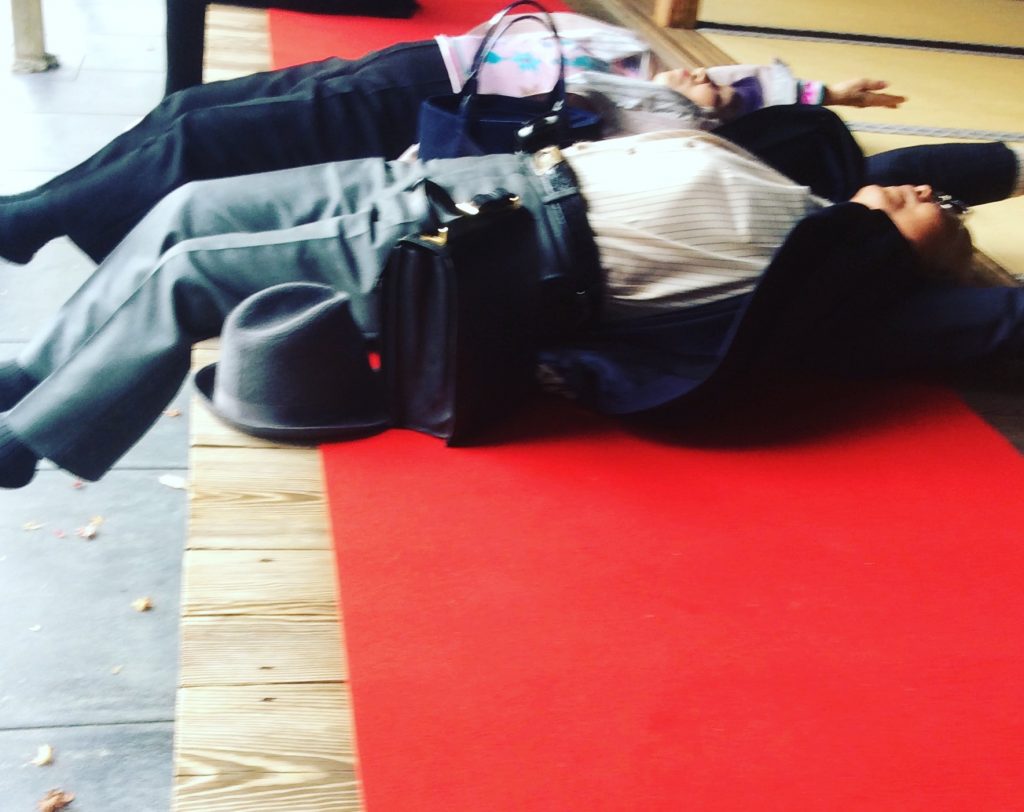 Nishiki Covered Market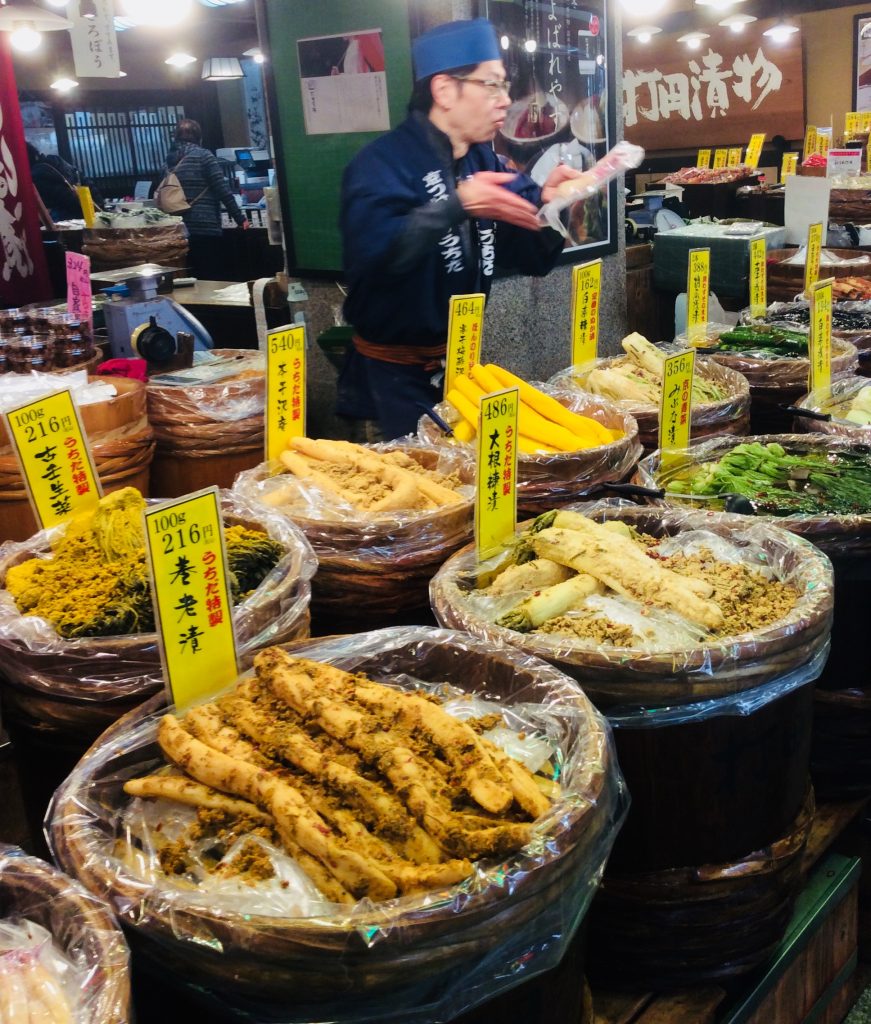 Nishiki food market stretches for three streets and the produce is incredibly fresh and tempting. TheEye wished she had a kitchen to cook some of the amazing fish, vegetables, and fruit. Everything is seasonal and canny buyers were tasting before purchasing. Lots of eating going on and clearly where school kids congregate for lunch. There are also shops selling hand-made pottery, souvenirs, incense, and so on.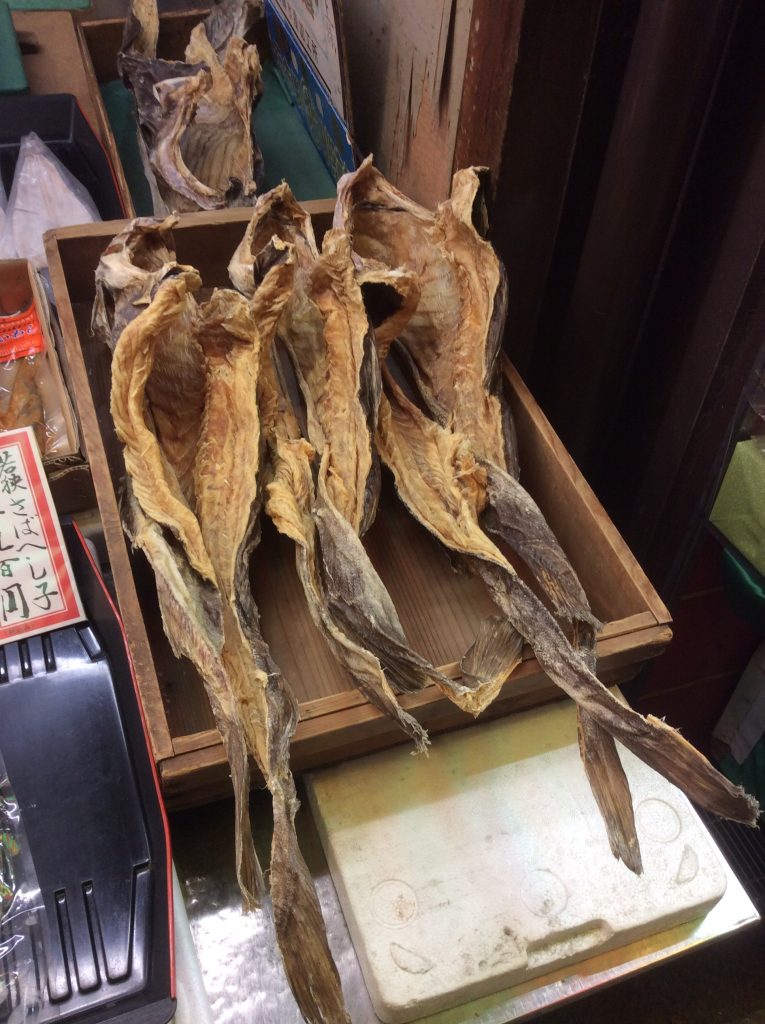 Torokko is a small, rather nondescript town. Its claim to fame is the station where you catch the Romantic Train. It's full of rather awful cafes and trinket emporiums. Charcoal bread seems a great speciality. TheEye was not tempted by the plastic model of a charcoal hamburger!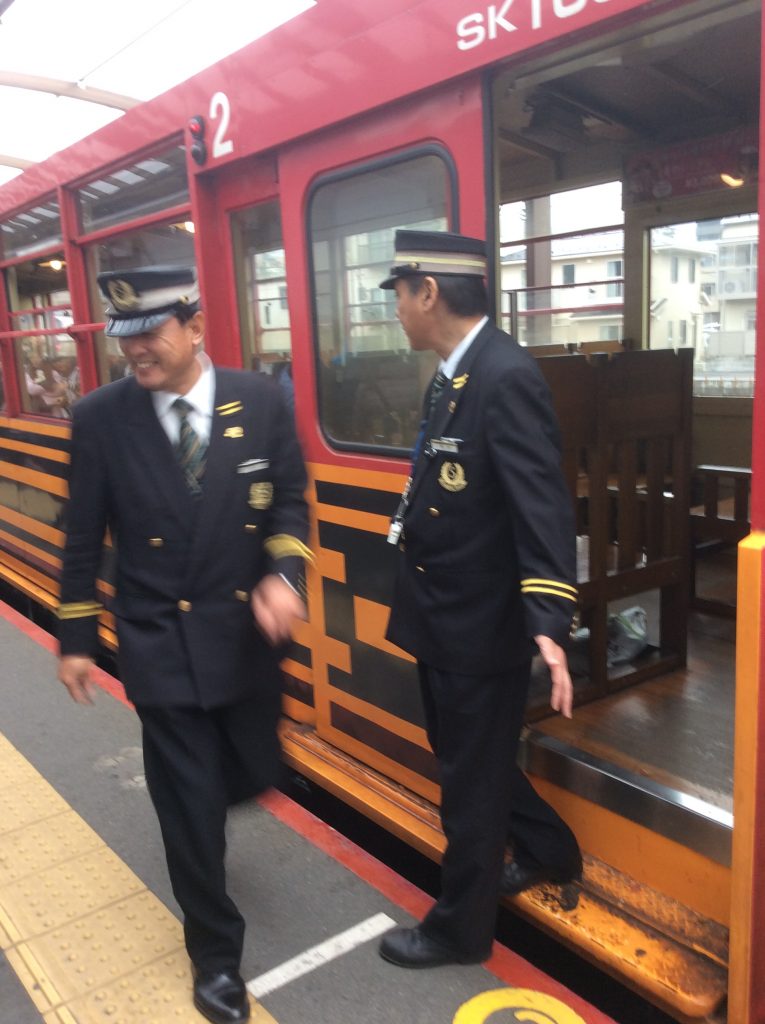 Sadly we chose the only rainy day of our trip to visit the bamboo forest and gardens of Arashiama travelling on the Romantic Train. Not quite an accurate description of this toy train jammed to the gills with Japanese tourists pushing and shoving, taking selfies. But the short trip passed through some gorgeous scenery – rivers, bamboo forests, beds of moss, and trees with leaves of exquisite colours.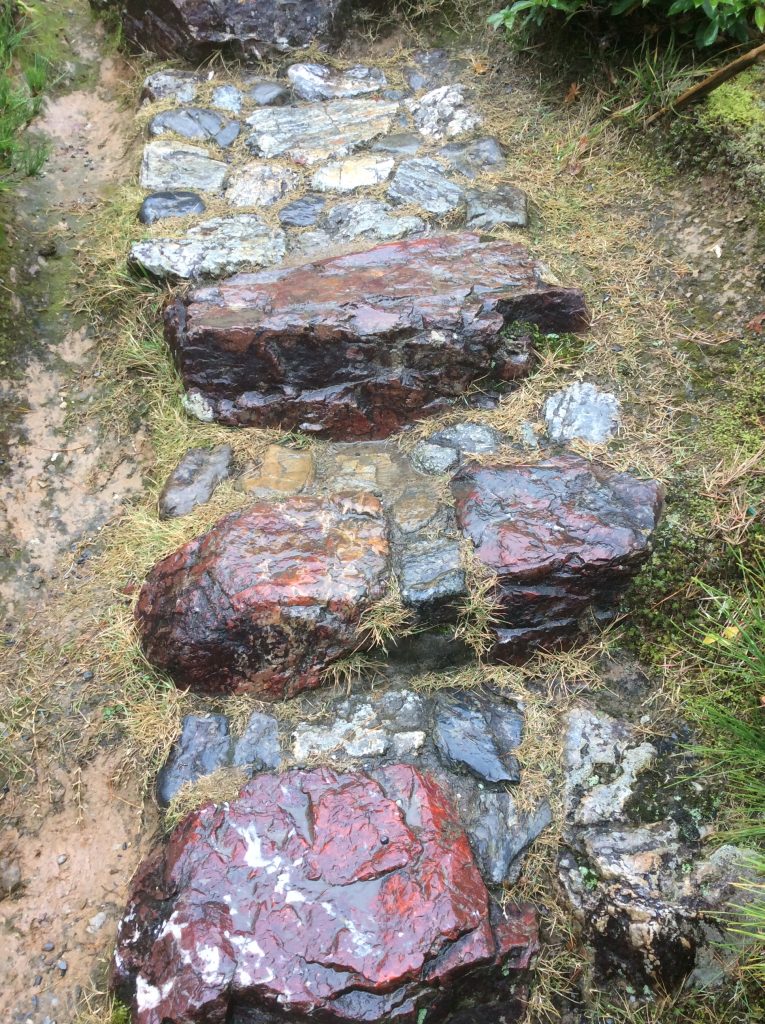 Despite the rain, the Ōkōchi Sansō gardens were Japanese aesthetic at its finest. They were the former weekend home of a famous Japanese film star in the 20s. Even the stones glistening with rain are works of art. And to make it worth the longish walk, taking care not to slip and fall, there was the welcome reward at the end of the trail: a cup of green tea and a small cake with a chestnut filling sitting in the tea house overlooking bamboo trees and a carpet of moss.
You don't get more civilised.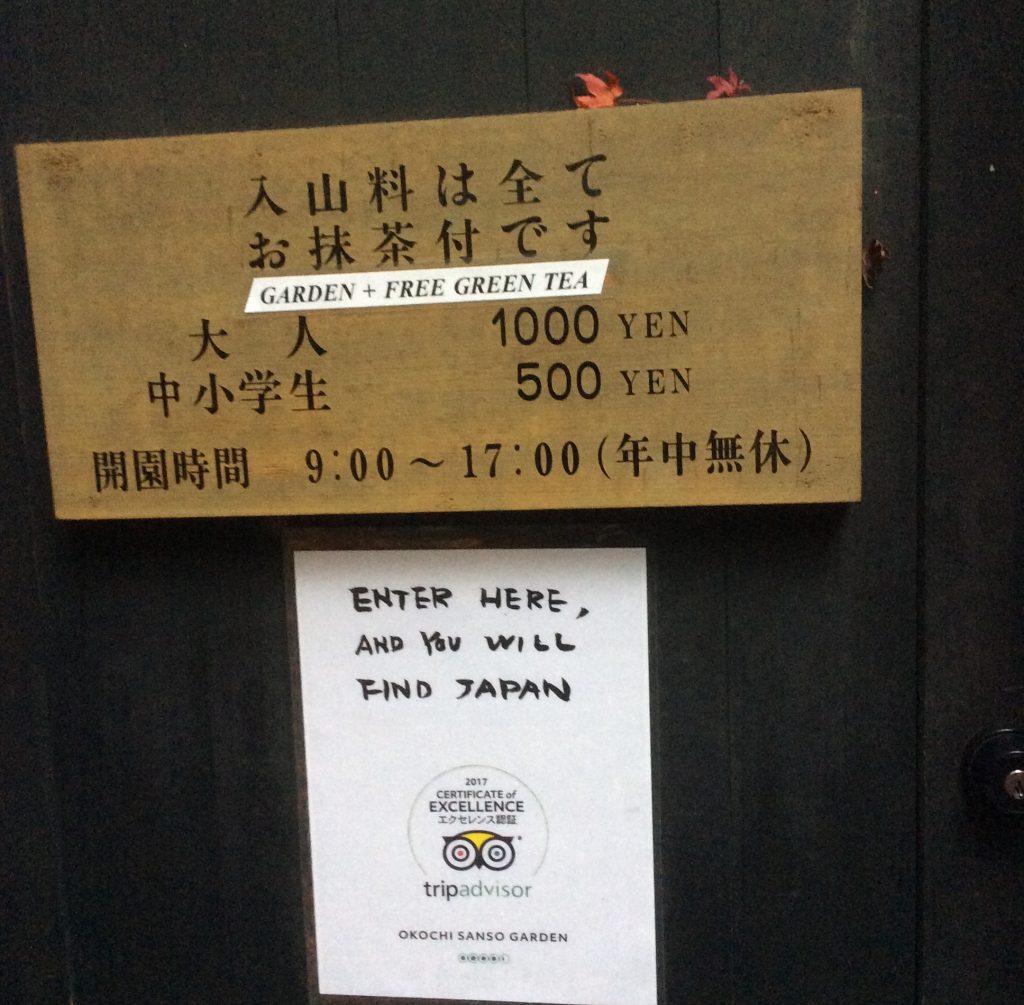 Caught in a serious downpour, we couldn't linger long in the bamboo forest, but it was a wonderful experience being surrounded by these giant trees.
Luckily, we found a taxi and it was a pleasure to drive back to Kyoto in a warm car.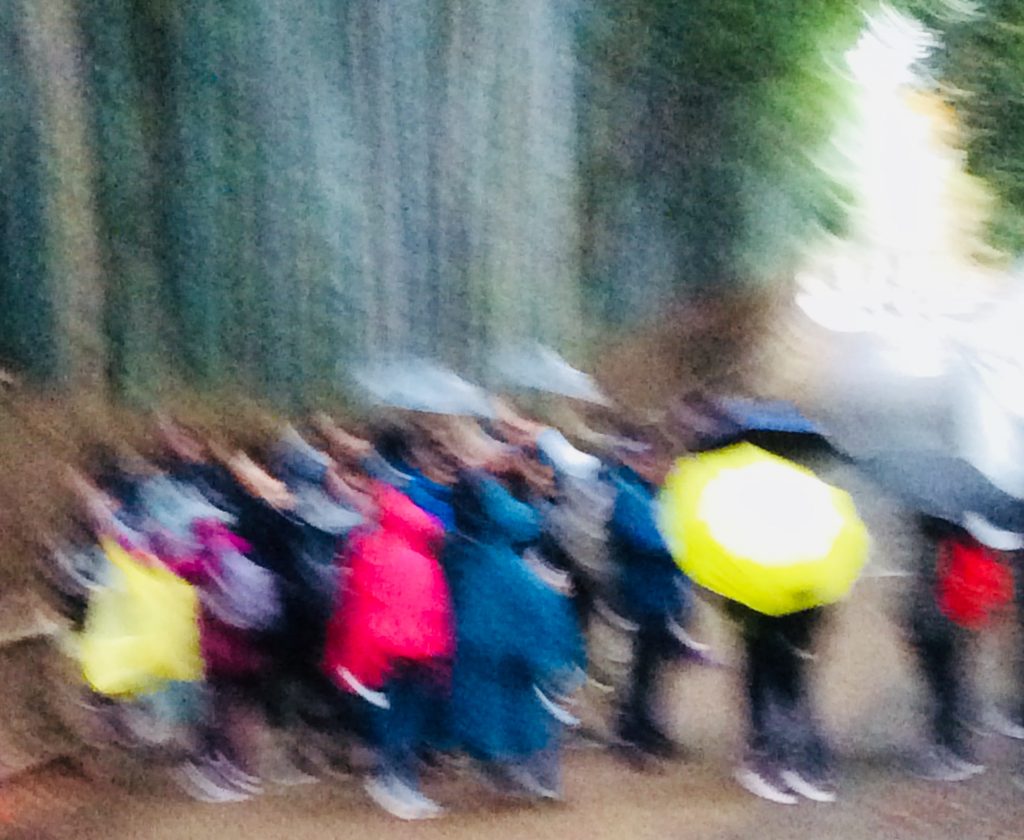 A short, but action-packed few days.
TheEye loves Kyoto. It's a gem and there are always pleasant surprises everywhere you turn. Just be careful not to get mowed down by a determined old person on a bike. He or she will wait for no one!